Best Inflatable Water Slide
last updated:
Feb 07, 2020
With summer quickly approaching and your children getting out of school soon for the summer holidays you are probably thinking of activities you can start to plan for your children to give them their best summer yet! Along with the summer months comes the heat, and you most likely want something to occupy your children's time and keep them cool. Memberships to pools are expensive and unnecessary if you have the room to transform your backyard into a wet summer playground. Investing in an inflatable water slide will not only provide your family with a lot of summer fun, but it is often more affordable than their non-inflatable counterparts, and it can be easily deflated and stored away during the winter months. If you have considered investing in one of these fun structures for your family than you have come to the right place!
In a Hurry? The test winner after 13 hrs of research

Little Tikes Rocky Mountain River
Why is it better?
Trusted brand
Easy to set up
Comes with carrying case for storage
In a
Hurry? Editors choice:

Test Winner: Little Tikes Rocky Mountain River

15
Researched Sources
1.2k
Reviews Considered
13
Hours Researching
15
Products Evaluated
Features
Ease of Use
Durability
Value
By Default
Top Ten Inflatable Water Slides
Criteria Used for Evaluation


Features
Fun is the name of the game when it comes to these products, so we tried to stick to designs that looked to be the most fun. We were drawn to designs that had things like dual ramps, sprinklers, wading pools, basketball hoops, tunnels, and climbing walls. Furthermore, we also tried to find the designs that have the tallest ramps because the taller the ramp, the faster you will go riding down it. We also wanted to make sure that we selected a few designs that had a smaller footprint for smaller yards. Many of the options out there take up a lot of room, and if you are working with a small backyard you might not have enough room for the entire unit. That's why we ensured to pick a few designs such as the Banzai Double Drop Raceway to save you a little bit of room in your yard for picnic tables and BBQs.
Overall the more features that come with these inflatable water slides the better as when you have a number of little ones playing, the more things for them to use the more fun they will have. The products we have listed in our guide provide a variety of different activities and features so you should have no trouble finding the perfect one!


Ease of Use
One of the reasons that some people are apprehensive about taking the plunge on these products has to do with putting them up and taking them down. Items that take up a lot of room once assemble just seem to scream 'high maintenance'. That's why we made sure to select products that came with all of the tools that you will need to put it up in a matter of seconds, as well as be able to pack it away just as fast. Almost all of the options on our list come with a thing called a blower. This unit will not only help keep help inflate it in a matter of minutes, but it will also keep air flowing on the inside to mitigate natural air loss while it is in use. We also liked to select designs that come with a carrying case to make it easy to zip up and put in a cool dry place while your family waits out the cold winter months.


Durability
Durability is an important thing we looked out for because there is a myriad of things that could go wrong with dealing with products that you fill with air. While we made sure that the materials used for these products were high quality, there was only one way to really test if they could stand the test of time- and that was by reading product reviews. If there were only a handful of reviews that complained of massive leaking tears, we chalked that up as normal occurrences that the companies typically made an effort to rectify. If there was an overwhelming number of complaints about leaks, we typically moved onto the next product. We were drawn to products that had user reviews that claimed they used their products summer after summer. There were even some users that claimed their product lasted more than 5 years!


Value
We never want you to spend more money than necessary, which is why we tried to keep prices as low as we could. There were some designs out there on the market that had price tags that may even rival the cost of your cedar swingset! Considering that most of these companies use the same types of materials and component parts, we just couldn't see a justifiable reason why anyone should ever spend that amount of money on a product such as this. That's why we made sure to select products that ran about in the middle of the road in terms of price. There were some more affordable options that we included, but these designs cut cost by not including important components such as a blower (however users could substitute a blower for something that they already have around the house)
Expert Interviews & Opinions
Most Important Criteria
(According to our experts opinion)
Experts Opinion
Editors Opinion
Users Opinion
By Default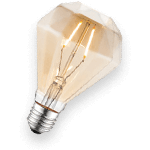 Invest in a patch kit
We wanted to ensure that the products that we selected would be able to be packed away into storage after summer is over and be able to be used season after season without much trouble. It is realistic to assume that there will be a hole that appears over time, so it would be in your best interest to invest in a patch kit if you don't already have one. These kits are generally inexpensive and can save the day when you fear you might have to throw away the entire unit.
Other Factors to Consider


Size
Looks can be deceiving when it comes to these products. Often, companies offer pictures to show that it looks a lot bigger than it actually is. One of the most important things that potential buyers need to look at is the specified product dimensions before making a final purchase. The tallest unit that we discovered out there on the market had a ramp height of about 10 feet. If a product claims that it is taller than around 10 feet, they are more than likely including the added height that it found on the awning that hangs over the ramp. The most important thing is to temper your expectations when it comes to the size of these products, and you won't be disappointed in the end.
Frequently Asked Questions
q:

Are they easy to set up?

a:

When you notice one of these giant towering structures sitting in someone's yard, you probably conjure up imagines of a long morning spent trying to set it up while little family members in swimsuits impatiently ask when you are going to be done. For the most part, that won't be the case with these designs. If they come with a blower, all you will need to do is hook up the blower to a power source, and then hook the blower up to the base of the unit. Most products take anywhere from 2-5 minutes to completely fill with air, depending on how tall and long they are. Once they are filled with air, simply attach a basic garden hose to the base and turn it on to get the pool to fill up at the bottom. You could really have it set up and running before the family even gets up for breakfast.
q:

Do they generally require a lot of water?

a:

We are not going to sugarcoat it- from what we gathered from previous users, they typically will use a lot of resources. One way to mitigate how much it uses is to not have it running the entire time. If you simply fill up the pool at the base and done run a line to the sprinkler or water cannon, it should be enough to keep the ramp wet. However, depending on how hot it is that day, that means that the water in the base will quickly heat up by the sun and it might offset the cooling effect.
q:

How do I store them in the winter?

a:

One thing that we noticed to be consistent among every single brand- including top brands like Little Tikes- is that users really struggle with getting them packed away for the winter. There were some users that had a little bit of difficulty folding them up and packing them in what seem like impossibly small carrying cases, but almost all users had trouble drying them out completely before packing them away. The most important thing users need to do to ensure a long life for their product is to make sure that it is completely dry before putting it into a storage bag all winter. Our suggestion at the end of the season is to hose it off to get rid of all of the dirt that has built up over the summer, and then wipe down all of the wet spots with a towel. We suggest you do this early in the morning, and then allow the warmth from the day and the heat from the sun to dry up any additional wet spots. Once you are sure that it is completely dry, simply roll it up and put it into the carrying case to store for those cold winter months.
q:

What happens in it get a hole in it?

a:

It is important to keep in mind that accidents do happen, whether they are the fault of the manufacturer or because someone brought toys with sharp edges with them into the pool. If you notice the hole, patching it is simple. If you know that it has a hole somewhere but can't seem to identify where it is- we have a trick for that. Fill an empty bottle with liquid and a little bit of dish soap, and spray it onto the surface of the product. If you noticed little soap bubbles forming anywhere on the surface- that is where you are losing air. Patch kits are great because they can worth on both wet and dry surfaces, and are incredibly reliable as well as affordable.
q:

Can adults get in on the fun, too?

a:

Why is it that kids get to have all of the fun? What we noticed when researching these products is that there were a lot of customers that bought them for themselves even though the didn't have any kids! For the higher end designs, the weight capacity is about 350 pounds- which is perfect for two adults that like to have fun too. You might want to keep an eye on the weight capacity of the designs that you land on, however, because some are only capable of holding around 200 pounds, which might be problematic if your friends have been hitting the burgers and hot dogs pretty hard this summer.
q:

Can I leave it inflated overnight?

a:

Most users not only keep them up for days at a time, but they keep them running all summer. If this sounds appealing to you, there are some things that you need to keep in mind to ensure that you don't shorten its lifespan. If you want to keep it up overnight, you might want to invest in a tarp to cover it up. The tarp will not only keep debris and bugs out of the water, but it will also keep thirsty critters with a sharp claw from taking a midnight swim and poking holes all along the sides.
q:

How long does it take to dry out?

a:

The materials used to make this product aren't very absorbent, so it shouldn't take all that long to allow it to completely dry out before packing it away for the summer. One mistake that users often make is leaving it deflated outside for too long. If you leave it outside to dry for more than a few days, the hot summer sun will make the material become dry and brittle (as well as speed up fading) and this might lead to some leaking troubles when you go to unpack it the following summer. Taking good care of your unit and making sure that it is completely dry when you store it away will ensure that you will have many years of fun together.
Subscribe to our Newsletter