Best Pool Pumps
last updated:
Feb 07, 2020
For all the pool owners around the world, you have an important decision to make. If you do not already own a high-quality pump or have seen your current one break or become unusable, it is time for you to invest in a brand-new model. But, this is not the item you want to skimp out on. Essentially, the pump is the heart of your swimming pool. It is the machine that is pulling the water from your pool so it can be filtered and then returned back via the main returns. Given the importance of them, do not allow the price to be the biggest concern. After all, you get what you pay for here. If you have been having some trouble finding which pool pump will best fit you and your pool than our guide below will lend a hand.
This is the best product on our list that is currently in stock: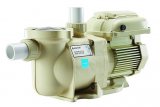 Pentair SuperFlo
Why is it better?
Comes with an advanced onboard digital display
Does not require any rewiring
There are three programmable speeds
In a
Hurry? Editors choice: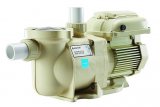 Test Winner: Pentair SuperFlo

15
Researched Sources
1.4k
Reviews Considered
16
Hours Researching
16
Products Evaluated
Speed
Size
Features
Ease of Use
By Default
Criteria Used for Evaluation


Speed
Would it shock you to know that the best way to determine the efficiency of a pool pump is to assess how many speeds it has? It may not make a ton of sense at first but as we break down the different types of speeds, it will. Okay, so these types of machines are either going to come equipped with a single-speed, dual-speed, or variable-speed motor. The least efficient of the three is a single-speed model and it is not difficult to see why. After all, these machines will only spin at one power setting and can't be adjusted. Thus, it will use the maximum amount of power regardless; which is not an ideal way to cut down on maintenance costs. Also, they are not even legal in some states (such as California).
Next up, you have dual-speed models. As it sounds, these machines will have two speed settings (high and low). The high setting is actually what is outputted by single-speed units and the low setting allows you to cut down a bit on power consumption. But, the most efficient design is variable-speed. The reason for this is they come equipped with a permanent magnetic motor that can be digitally regulated to any speed. Plus, the motor creates less friction and enhances overall efficiency.


Size
When you are in the market for a brand-new pool pump, you need to buy them in accordance with the pool you are going to use them for. The reason this is vitally important is you need to buy a unit that is powerful enough to efficiently pump your pool. Then again, for smaller pools, you may not want an intensely powerful unit as it may not be necessary. Any way you slice it, go ahead and do some research beforehand to determine the size of your swimming pool in gallons. Once you have this number, divide it by eight (the estimated number of hours the pump should take to perform its job) to get your flow rate per hour.
You see, manufacturers will label their models in gallons per minute and this is an accurate way to estimate the size you should get. However, also take the horsepower into consideration. If you have a larger sized pool, you may want a model that features a two to three-horsepower engine.


Features
The modern world continues to adopt new and new technology and this is why it should not be a surprise to know that even pool pumps can sport digital interfaces. But, while it may seem like an unnecessary integration from the outside looking in, it is actually an important feature for you to assess. Simply put, you need to be able to operate the machine and one with an intuitive interface that is easy to see will only help matters. But, what is it that can be performed from the interface? Well, one of the most important for these machines is the time clock.
With timers integrated, the system can relay power to different auxiliary loads. For example, one could be used for the booster pump and another to control the main filter. These timers become important as they can cut your energy bill down as running the pump more than is needed is unnecessary. But, you may also want to look into interfaces that can be rotated or mounted with a separate wall-mount kit. Both of which can add to the convenience of operation.


Ease of Use
Let's just be brutally honest for a second; if you know nothing about installing a pool pump, you should either hire someone to do it or learn from someone who has prior knowledge. You really need to know the layout of your pool plumbing and other installed devices around the area. Now, with that being said, before you decide on a model you need to figure out these important considerations. First off, do you have an above-ground or in-ground pool? When buying a pump, the difference is crucial.
As this will determine where the pool filter is located, not all models will be equipped to work with your existing pool. Also, you can either choose to go with a hard-wired unit or a plug-in unit. No matter which one you choose, you need to also make sure it can work with the standard voltage of your home and if it can't, adjust accordingly. In terms of maintenance, this part is not too tricky but you may want to look for a large filter basket to catch larger debris.
Expert Interviews & Opinions
Most Important Criteria
(According to our experts opinion)
Experts Opinion
Editors Opinion
Users Opinion
By Default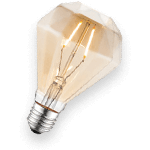 These machines can get noisy
Any type of machine that generates power is also sure to generate noise and keeping this to a minimum is vital for most buyers. Plus, you may want to run the pump during off-peak hours and if it is obnoxiously noisy, you may not be able to do so without noise complaints from your neighbors.
Other Factors to Consider


Use
When it comes down to finding the perfect pool pump to ensure that your pool stays clean and the maintenance that you need to do on your pool is minimum is how well it works. You not only want a pool pump that is powerful, and is a size that will perform well on maintaining your pool but you also want to ensure that it will perform. The best way to know if the pool pump you have your eye on is the one for you and your pool is to check the customer reviews.
When you feel as though you have a pool pump that is the one for you, the last step to perform is to check the customer reviews. The customer reviews are your inside look at how well the pool pump performed for other customers and if it just looks nice or will also do the job it was made to do. So before you invest in a pool pump be sure to check as see how it performs from other customers opinions. This way you will get a reliable pool pump that will do what it was built to do.
Frequently Asked Questions
q:

Why is There Water Underneath the Pump?

a:

During your periodic checkups, you may begin to notice water forming underneath your pump. While this is not exactly uncommon, it is not normal and should be dealt with. As for the reason why the water is forming there, it probably is a simple pressure side leak. While there are a few different factors that can cause, all you should be concerned with is how to fix it.

What you will want to do is inspect the impeller housing O-ring and shaft seal on your unit. You will probably want to go out and invest in a go kit as it will supply you with all the seals, sealant and O-rings you need to make a repair on the spot.
q:

How Often Should the Strainer Basket be Inspected?

a:

No matter which model you end up investing in, all pool pumps will come with a strainer basket. This is one of the most important portions of them as besides collecting debris, it also has a direct impact on how efficiently the filter and heater will operate. If you allow the basket to stay dirty for quite some time, and leave all the debris inside, it can significantly reduce the efficiency of both the heater and the filter.

However, it can also put an unhealthy amount of stress on the motor and cause it to work harder than it needs to. Thus, this could lead to damage and a hefty repair bill for you. Due to all of this, you should check the strainer basket at least once a week.
q:

Who Should Install your pool pump?

a:

Would it come as a surprise to you if you learned that not everyone is fit to install one of these? Even though it was briefly alluded to before, it is more complicated than just understanding your pool's plumbing. In all reality, pool pumps should only be installed by individuals who possess either the license to do so or are certified and qualified to do so. Yep, this means that your average Joes should avoid trying to do install it themselves.

The reason why this strict precedent is set is that they need to be installed in accordance with the National Electrical Code. If this is ignored, serious injury and possibly death could result from improper installation. Play it safe on this one, folks.
q:

What Does it Mean to Prime a Pool Pump?

a:

There is a strong likelihood that somewhere down the line, you have heard someone refer to the word priming (not talking about paint, either). But, it may have a completely different context than the version you have heard so what does it mean in regard to a swimming pool? Basically, when you prime a pool pump you are filling the influent line with water to force any air out of the line. You see, if the priming process is skipped then the air pressure that is present in the influent line can keep it from functioning properly.

Now, most models will come with a self-primer so you never have to worry about it. But, if it does not, become knowledgeable on how to perform it yourself to keep the pump functioning the way it should.
q:

Why Won't the Pump Start?

a:

When you go to start your pump, you may run into the issue of it simply humming and not starting. Do not worry; you are not the only owner in the world who will (or already has) experienced this issue. Thankfully, there are some quick troubleshooting tips that you can perform that should fix the issue. Probably the most common, though, is there may be debris that is clogged within the impeller.

To see if this is indeed the issue, begin by removing the screws in the body of the pump to gain access to it. From there, pull the assembly out of the housing and then also remove the gasket. You should now have access to the impeller and now you can remove any debris that is caught inside. After you have removed it all, go ahead and re-assemble the unit and try to start it again.
q:

Before Servicing, Does it Need to be Unplugged?

a:

This is an essential question; so, do not take it lightly for the sake of your health and the pump. Before you perform any servicing of any kind on your pool pump, you first need to ensure that it is unplugged and free from any electricity. Just as you never want to deal with live currents in your home when you are messing around with electrical circuits, you want to avoid servicing a pump with electricity flowing into it.

If you have it drilled into your mind that you will be safe and do not think it is necessary to unplug the unit, change your mindset. No matter if you are a serviceman by profession; one wrong move could result in injury or possibly death due to electrical shock.