Best Pool Accessories
In a Hurry? Editors choice: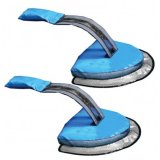 Test Winner: Swimline FrogLog

Having a backyard pool can be very taxing on a homeowner. Pool ownership requires near-constant maintenance work and working knowledge about chemicals in order to keep the water fresh and safe for use. Of course, having a pool to call your own can be a lot of fun too. It's
built-in entertainment
for when you have company!
Your home will be the coolest place in the neighborhood if you have the right accessories to accompany your pool. Whether submersible LED lighting, floating Bluetooth speakers, floats to lounge on, or games to play, your backyard will be the place to be for
summer fun
. Read on to find the best pool accessories you'll need to ensure you have the most fun and well-equipped pool on the block.
Standout Picks
Criteria Used for Evaluation
Top 10 Picks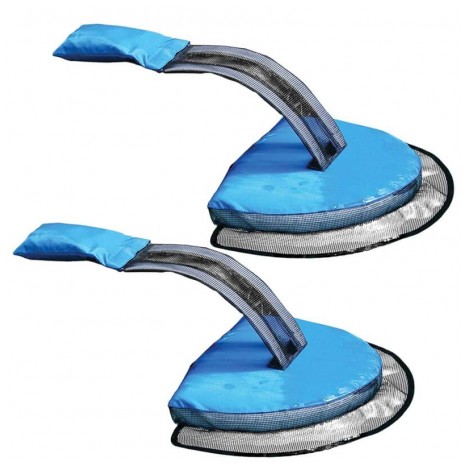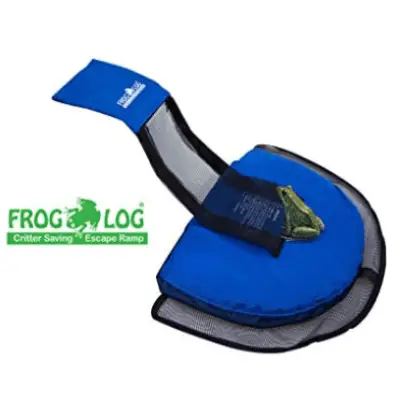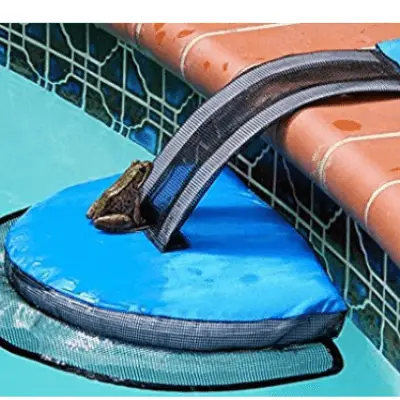 This uniquely adorable pool accessory from Swimline is designed to hang on the edge of your pool to help little critters find their way out if they accidentally make their way into your pool.
Read more
Use
This product is designed for use in in-ground pools. It features a tiny sandbag that you'll fill to help weigh down the Frog Log so it doesn't float away. Once it is situated on the edge of the pool, any little critters who find their way into your pool will be able to find their way out using the adorable ramp system.
Features
Not only will the Frog Log help save ducklings, snakes, and frogs from being stuck in the water, it'll also help to keep your pool cleaner. When you're not having to pluck animals from the water daily, you save a lot of time on pool maintenance.
Ease of Use
The Frog Log is simple to use. Fill the sandbag with sand or pebbles to weigh it down so the escape ramp doesn't float away on you. Lower the ramp and surrounding pad and net system into your pool and voila - you're a modern-day animal rescuer.
Value
This accessory is very affordably priced. When you consider the fact that you'll have less clean-up to do and conscience clear of any animal corpses weighing on you, you will see that the value is there, too.

2

. Moon Boat Inflatable Serving/Salad Bar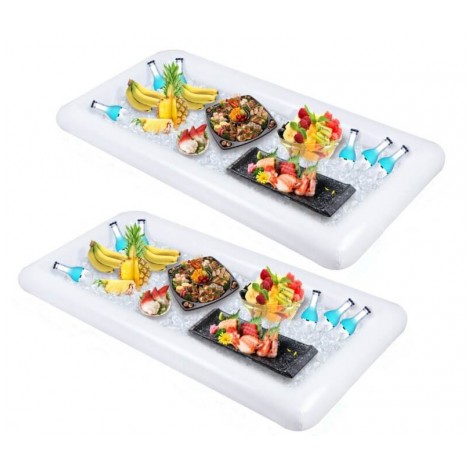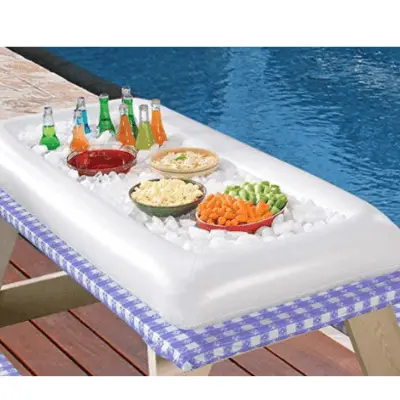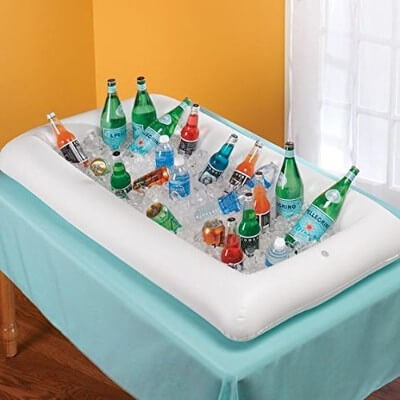 This inflatable serving bar is a must-have if you plan on having any epic pool parties this summer. Imagine lounging on your sloth or unicorn-shaped pool floaty and this floats by you, chock full of chips and dip or fruit skewers.
Read more
Use
This serving bar provides users with a way to keep their drinks cold, and food fresh, for hours. All you need to do is fill it up with ice, set it in your pool, and let the serving bar decide who gets first dibs.
Features
The bar has a clear plug on the bottom of it which will come in very handy when you need to drain the melted ice at the end of your party.
Ease of Use
Using this serving bar is as easy as inflating it, filling it with your goodies, and then draining it at the end of your party.
Value
This is the most affordable pool accessory on our list. The best part, though? It comes as a two-pack.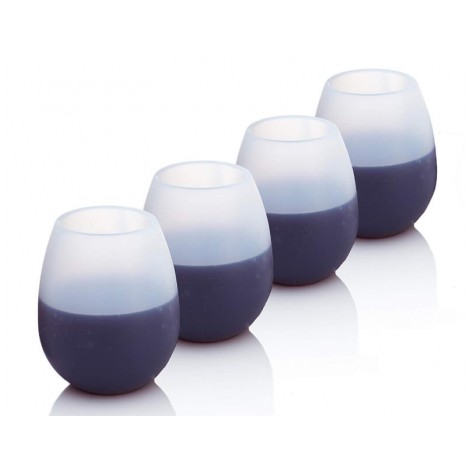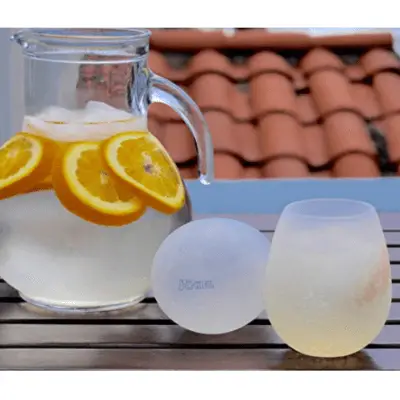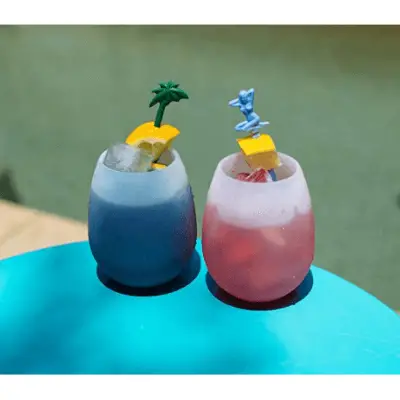 Pools and glass products just do not mix. The last thing you want to be doing while you're having a party is picking up shards of glass from the bottom of your pool because Aunt Becky can't handle her cabernet.
Read more
Use
Though these are labeled as wine glasses, they do not have to only be used for wine. Your kids will love sipping their juice out of one of these knowing that if it accidentally slips out of their hands, they won't get in trouble for breaking the glass.
Features
One thing we loved about these glasses is that Jokel uses only the highest quality silicone in their construction. Other similar products on the market use cheaper materials that can leave scary and dangerous contaminants in your cup.
Ease of Use
These glasses are a breeze to clean. We loved that these can go on the top or bottom shelf of your dishwasher.
Value
These glasses are very affordable. Each cup holds 12-ounces of wine (or juice) and they come in a pack of four. Plus, you can throw them in your bag or with your camping gear and you'll have a durable cup that can go with you wherever your active lifestyle will take you.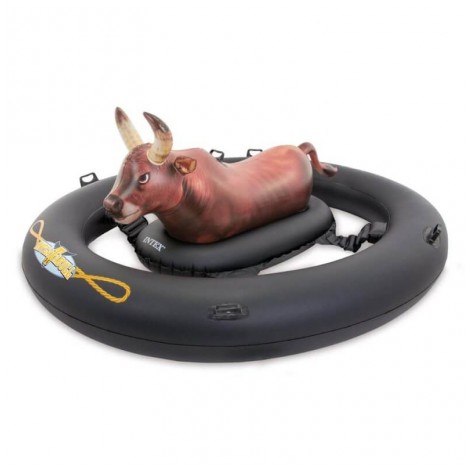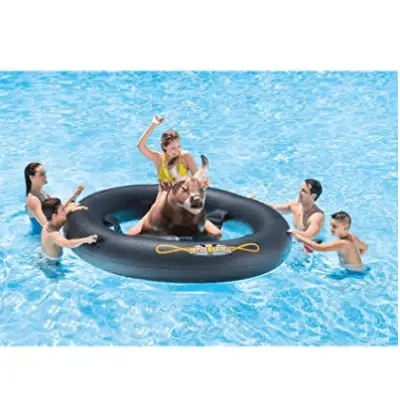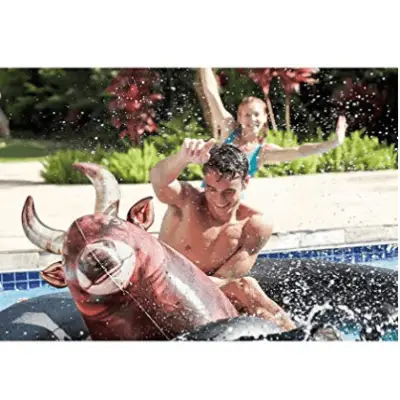 If you've ever wanted to balance your inner 20-something drunk girl in a mechanical bull riding contest with your backyard pool, boy do we have an accessory for you. This inflatable (or Inflat-A-Bull as it is cleverly called) from Intex will help you succeed in this bucket list item.
Read more
Use
This pool game is bound to be a ton of fun for any child or adult that is using your pool. Try your hand at bull-riding in a fun and relatively safe environment. It probably won't buck you off, but you'll have a soft water landing when you lose your balance.
Features
For being an inflatable product, the Intex Inflat-A-Bull is pretty realistic looking. This is due to the innovative photo-realistic printing tech that Intex used in the construction of this product.
Ease of Use
The bull has durable handles that will make toting it around and throwing it in the pool a breeze. There are 3 air chambers on the inflatable that you will need to locate to blow it up but it isn't a difficult task at all.
Value
The Inflat-A-Bull is a ton of fun. It doesn't require too much of an investment from you and when you consider the literal hours you'll have of fun trying to ride this thing, you'll see that it packs a lot of bang for your buck.

5

. Cowin Floating Waterproof Speaker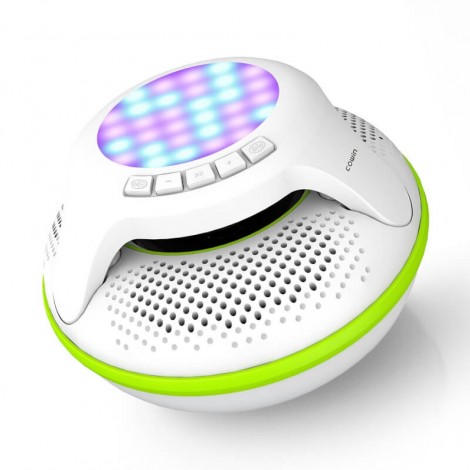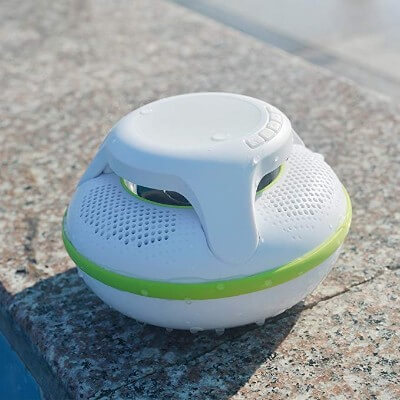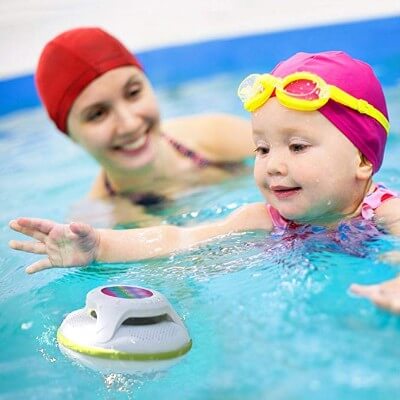 If there is one thing every pool party needs, it's a great playlist bumping through your speakers. Sure, you could do the old 'smartphone in a bowl' trick to try and amplify the music from your smartphone, but why do that when you could really wow your guests with this speaker from Cowin?
Read more
Use
This speaker is an absolute must-have for anyone who is planning on having any backyard pool parties this summer. It is IPX7 rated, meaning it is completely waterproof. And if you really want to set the party mood, activate the LED display so you and your guests can enjoy beautiful light with numerous color modes.
Features
The Cowin is equipped with Bluetooth 4.0 technology to provide a crystal clear sound no matter where you choose to use it. To give users an even better listening experience, this speaker has enhanced bass technology and is able to really crank out the volume.
Ease of Use
Pairing your speaker with your smartphone or tablet is a simple enough process. The speaker stays paired and there is not much audio drop out.
Value
When you consider the fact that this speaker doubles as an entertainment and a lighting system, it will be easy for you to see the incredible value that Cowin has packed into their product.

6

. Aquabot Pool Rover Hybrid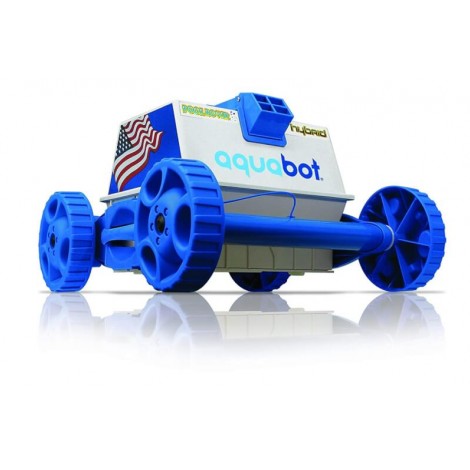 This robotic pool cleaner probably isn't going to be something you whip out in the middle of a pool party, but it's a worthwhile investment for use before, and definitely after, you have friends and family come over for a swim.
Read more
Use
Simply put this device in your pool, push a button, and this robot will get to work. The Aquabot Hybrid is designed to be used in most above and in-ground pools.
Features
The Aquabot Hybrid is hydraulically jet-propelled. It does not need to be connected to your filtration system or any hoses at all. The robot is equipped with a directional guidance system that will clean any pool, regardless of shape so long as it's less than 40-feet long.
Ease of Use
As we mentioned above, all you need to do as the owner of the Aquabot is set it into your pool, hit a button, and let the robot do all of the work. It is designed to clean most pools in around an hour or less, freeing up your time to work on other party preparation (or clean up.)
Value
It probably goes without saying that this robot is going to require a bit of an investment. But the Aquabot will pay for itself over time. with some users saying it has saved them $2500 a year on their operating expenses.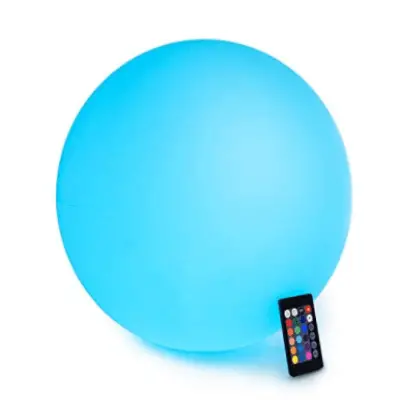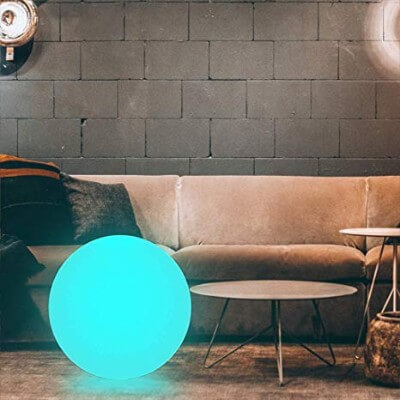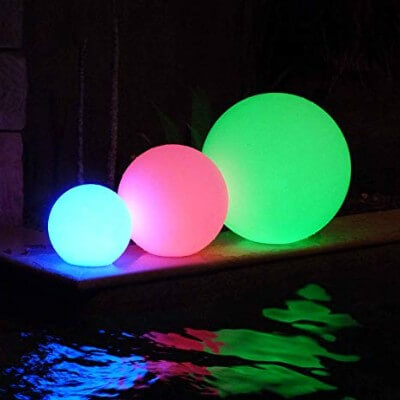 Setting the mood has never looked so stylish. This LED light ball from Loftek is available in five different sizes and is rated IP68 waterproof! This is a great way to light up your pool and keep the party live, or provide a romantic, atmosphere.
Read more
Use
The uses of this product are just about endless. It can be used, obviously, by the pool, in the pool, in the garden, as a child's nightlight, a mood lamp, or anything else you can think of!
Features
This ball of fun is rated IP68 waterproof. This means that its functions will not be affected by dust or water. It is free of toxic materials, including lead, mercury, IR, and UV rays. The brightness can be adjusted and you can set the ball to cycle through its 16 colors, or stay monochrome. All of these settings are changeable via the included remote control.
Ease of Use
This product is easy to use, easy to charge, and easy to control. The remote has all of the settings clearly printed. With such versatility, you don't need to worry about who is using it, how they're using it, or where.
Value
Depending on the size you choose, the price varies. While it does seem to be slightly expensive upon first glance, keep in mind the versatility and durability of this product.

Subscribe to our Newsletter