Best Pool Toys
last updated:
Feb 07, 2020
Summer is right around the corner and with summertime often comes infinite hour spent at the pool or beach. Though swimming is already a fun activity, why not up the ante a bit and invest in some great, high-quality pool toys to make time spent at the pool even more fun? The possibilities are endless when it comes to pool toys and we decided to collect a list of the ten best options currently on the market. These toys aren't all just for children, though, there are some options you'll see below that are marketed specifically towards adults. Why should kids get to have all the fun? Let's take a close look at which toys we deemed the ten best and why.
In a Hurry? The test winner after 3.2 hrs of research

SwimWays Toypedo Bandits
Why is it better?
Helps teach children how to swim underwater
Affordable
Fun to watch the torpedoes glide through the water
A big hit with children
In a
Hurry? Editors choice:

Test Winner: SwimWays Toypedo Bandits

4
Researched Sources
19
Reviews Considered
3.2
Hours Researching
15
Products Evaluated
Accessories
Use
Portability
Compatibility
Value
By Default
Criteria Used for Evaluation


Accessories
More accessories can often mean more time for fun.
While not all the products on our list arrive with a number of different accessories or come as bundle sets, there are a number of options that do. We wanted to be able to provide you, our readers, with an accurate picture of just what it is you will receive when you invest in these pool toys.


Use
Is it a toy or a game? How can you play with it?
Toy or floatie? Multi-player game or one-person game? There are several different types of toys on our list that can be used in a number of different ways. Some of the toys are great for educational purposes, helping to teach your children how to swim or dive. The mermaid fin from Fin Fun is great for teaching your children how to dolphin swim (if that is even something you want them to learn). The lobster claw from Melissa & Doug provides young children with a great hand-eye coordination exercise. Some of the options on our list are purely meant for recreational use like the inflatable volleyball set from Intex or the Watermelon Ball.


Portability
Being able to carry your toys with ease is a huge concern.
As parents, we already have to lug a ton of equipment and accessories around with us when we go to the pool or beach. Swimsuits. Towels. Dry clothes. Swim shoes. Sunscreen. Sunglasses. Coolers of snacks or money for food. Lugging around a bag full of heavy toys might be the last thing you want to do. This is why we took portability into account when creating our list. Though not all the options in our buying guide are for children (beer pong, anyone?), the bulk of the items are. Even if you're not a parent, though, lugging around extra equipment with you can be annoying and can mar an otherwise amazing day.


Compatibility
Make sure you choose a toy that is made for the suggested age range.
If you are in the market for a pool toy for your child, you will want to pay close attention to the manufacturer's suggested age range for the toys. Some are designed to be used by toddlers. Others are meant to be used by older children. Some of the options on our list, like the GoPong Pool Lounge Beer Pong, is meant to be used by adults.


Value
How much value will your new toy bring?
Though we think you'll be impressed with the low cost of most of the items on our top ten list, we still felt that value was an important criterion to take into consideration as you begin your hunt. There are products in our buying guide that you'll inevitably be able to get more use out of. Toys that come in packages with a lot of accessories will be able to be used in more than one way (at least if they are being used by people with creative minds!). Products with additional accessories may then provide users with more value.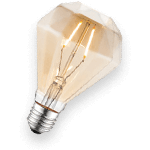 Choose Age Appropriate Games
Nothing would be quite as disappointing for your child if you were to receive a package of toys in the mail only to find out the toy you purchased is not age-appropriate. You wouldn't buy your toddler a mermaid fin, or at least you shouldn't, just as you probably wouldn't buy your teenager the Melissa & Doug Sunny Patch Louie Lobster. We recommend reading the product descriptions thoroughly as well as perusing the reviews to determine whether or not the toy you are considering is age-appropriate for your child.
Where Will You Be Using It?
While all of the toys on our list are perfect to take with you to the pool, some options might not be the best for use in moving waters as you would find in the ocean. This is simply because waves and tides can sneakily grab your toy and take them back into the depths of the ocean. If you don't want to lose any small components to the toy you're purchasing, we would recommend using certain products only in the pool or bathtub at home.
Other Factors to Consider


Water Resistance
Although this seems like a big 'duh' factor to consider when we're talking about toys that are designed for use in pools, you would be surprised just how many water-centric toys can become unsafe for use in water after a certain period of time. In fact, a study from the University of Illinois found that bacteria like Legionella and E. coli inside children's bath toys that squirt water (think rubber ducks and the like). So, while pool toys are obviously made for use in the pool, we should always consider how easy it will be to clean the toy to ensure it's going to stay safe for use. If you're looking at purchasing squirt guns for pool time play, you may want to consider how likely it is that you're going to be meticulous enough in cleaning the guns so that they don't breed potentially harmful bacteria.


Safety Hazards
We were also careful to not include toys on our list with small holes in them. You might be surprised to learn that the rubber ducks we all played with as kids in the bath, were more than likely rife with mold and bacteria inside of them. Squirting toys are notorious harbourers of mold and we had to be certain that all of the toys on our list are going to be safe for use.
Frequently Asked Questions
q:

How do I blow up the inflatable products on your list?

a:

There are a few different methods you can use to blow up your inflatable pool toys. There are manual air pumps, electric or battery-run pumps, vacuums that have a blower function, a hair dryer or even just your breath. The electric pumps will blow up your inflatable fast, but it might be overkill for some of the products on our list. If you have a Shop Vac that blows air, you can use it to inflate your toys. If you're at the lake or near the ocean with no electricity nearby, you can use a manual air pump. Hand pumps are often time-consuming, depending on the size of your inflatable, but there are leg-powered options that make it a much faster process. If you are near a power source and happen to have a hair dryer with a cool setting on hand, you can use it to inflate your toys. If you have a smaller toy, you can use the power of your breath to fill it up. This is likely to be the most time-consuming (and dizzying) method of blowing up your inflatable but it works if you're in a pinch.
q:

What are the benefits of hitting the pool?

a:

There are so many benefits to going to the swimming pool with your family. Swimming is a fantastic low-impact exercise that is great for people with joint issues, those who are beginner exercises and those who are overweight. It's great for relieving stress and can provide a year-round source of recreation. This is especially true if you have a pool in your backyard. A heat pump can make your pool a 4-season activity that you, your children and all the neighborhood will appreciate. The pool is a great place to make memories with your children, whether you're playing Marco Polo, teaching them how to swim, playing pool volleyball or diving for toy sharks, your children are sure to have fond memories of spending time with you at the pool.
q:

How can I ensure my family and I stay safe at the pool?

a:

First, if you are not a strong swimmer yourself, you need to take lessons. Ensuring that you feel comfortable in the water is the first necessary step to making sure your children will enter the pool without fear. Once you feel comfortable with your swimming skills, you can either choose to enroll your children into swim lessons or to teach them yourself. One of the leading causes of death in children between one year of age and four is drowning, so it is very important to make sure your children learn the ins and outs of swimming pool safety. Young swimmers should always be within arm's reach of an adult. Children and inexperienced youth and adults should wear a PFD (personal floatation device) when playing in or around water. It is better to be safe than sorry. If you have a pool in your backyard, we recommend building a fence around it so curious little ones don't find themselves reaching for the water and falling in. You should also always get into the habit of cleaning up after yourself once you're doing with your pool toys. Putting them away will ensure no little ones will wander near the pool to play with their toys after pool time is over. We also recommend investing in a safety cover for your pool.
q:

Can these toys only be used in a pool? Or can I take them to the lake or on our Caribbean vacation?

a:

Definitely. These toys on our list can be used outside of the pool. Many of them can even be used in a bathtub if you're short on bath toys for your toddler. Of course, we recommend you invest in life jackets for your entire family if you will be playing games in the ocean or at the lake this summer. When it comes to certain games on our list, like the Intex Volleyball Set, you may find it difficult to set up and play if you're in a lot of moving water. If you're taking a lot of accessories with you in the ocean, the risk of losing pieces of your toy is increased. This is something you might want to think about before you take all 23 pieces of the Fayoo bundle with you to use at the ocean or even in a lake.
q:

Are mermaid fins safe to use?

a:

There are safety precautions you should always follow when you use a mermaid tail in the pool. An adult should always be nearby if children are wearing the fins. We do not recommend children under the age of six use the mermaid tail for anything other than cute photo ops. Only experienced swimmers should use the tail and they should be familiar with the "mermaid" swim technique prior to use. The mermaid fins are best used in pools over oceans or places with a lot of moving water. If you do choose to take it without outside of the pool setting, you should only use it if the water is calm and clear. Sizing is important. Make sure you order the size that works best for you. The most important thing to remember is that humans don't have gills. While it may feel cool to swim like a mermaid, humans are limited by the simple fact that we do require oxygen to live.
q:

What is the benefit of playing diving games?

a:

Diving games are a great way to introduce your children to the science of diving. This is often one of the hardest skills to teach inexperienced swimmers and it can be quite scary to go head first into the pool the first few times. When you throw toys into the pool for your little ones to dive in to retrieve, you'll be getting them more comfortable with this process while making it fun for them to learn!
Subscribe to our Newsletter