Best Boomerangs
last updated:
Feb 07, 2020
When it comes to outdoor toys, it seems that frisbees and footballs take center stage, and we often forget about the humble boomerang. They originated as a hunting tool an estimated 25,000 years ago and is used today for competitions and recreation. Every two years there is a world championship where competitors across the globe compete for the world title. Competitions include throwing it for a very long distance, and measuring how close the original spot that it will return. If you are looking for a new and fun game to play the next time all of your friends get together this summer (and you have a lot of wide open spaces to work with), making your own competition will be something new and different, and everyone is sure to have a blast.
In a Hurry? The test winner after 16 hrs of research

Aerobie Orbiter
Why is it better?
Affordable
Perfect for left or right handed throwers
Soft edges make it easier to catch
In a
Hurry? Editors choice:

Test Winner: Aerobie Orbiter

11
Researched Sources
2.4k
Reviews Considered
16
Hours Researching
19
Products Evaluated
Durability
Value
Features
Style
By Default
Criteria Used for Evaluation


Durability
Due to the fact that throwing these products can take a long time to master, you will want to select a design that is made from high-quality materials. Whether you accidentally clipped the side of a tree or threw it on the ground from frustration, the materials that were used are going to ensure that it can hold up to whatever you can throw at it. Products that are made from ABS plastic or polypropylene are generally considered to be a little bit more durable than any other material out on the market, but they often suffer from performance issues. Wood designs would be our second highest recommendation for durability. Wood designs perform well, but they are just slightly less sturdy than plastics.


Value
We know that the learning curve can be frustrating and tricky, and sometimes you might just want to give up and throw it right in the garbage. That's why we made sure to select designs that are considered to be affordable. Some of the higher end models that are made from more expensive materials might be a little bit more durable, and they might travel for longer distances, but they don't do anything better than plastic or even wood. There is no feeling that is worse than spending a lot of money on a toy that you could never quite master. Our favorite designs were those that were made from the Australian champion Roger Perry, and they typically were set at a price point that was more expensive than the lower end designs but wasn't as expensive than some of the higher end designs. In our opinion, Roger Perry's designs are the perfect blend of price, durability, and performance.


Features
The performance was the number one thing that we took into consideration when researching these products. You want to have something that is easy to throw, easy to catch, and will actually circle around back to you. There were two ways that we determined how well a product performed. First, we looked at the materials used, as well as the weight of the product. These two features go hand in hand, because the lighter the product, the easier it will be to throw and catch. Heavier models will take a bit more muscle to get it to generate enough momentum to be able to circle around and come back. The second thing that we considered was what past users had to say about each product. This part was tricky, because learning how to use these products take a lot of time and skill, and sometimes users don't have the patience required to learn. That's why we didn't pay any attention to the users that couldn't get it to circle back, and we paid more attention to those that did. If we discovered that there were not any users that claimed they were able to get their product to circle back around to them, we determined that the product was flawed and it wasn't worth your time.


Style
While we were intrigued by models that had fun and interesting designs painted on the front, we were also intrigued by the actual shape of each design. Not all units have the exact same footprint, and we discovered the added benefits of each model. The designs that have three arms like a helicopter propeller are great for those that are just starting to learn, or for kids. They are often made from plastic, which makes them a lot more durable as well as affordable. Designs that have winged arms are capable of traveling much farther than wider arms but might be a little be more difficult to catch up on their return
Expert Interviews & Opinions
Most Important Criteria
(According to our experts opinion)
Experts Opinion
Editors Opinion
Users Opinion
By Default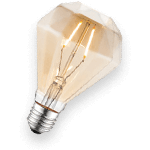 Master the usage
The most important aspect when it comes to these types of products is whether or not they will be able to come back to you. If they can't come back- then they are just hard to catch a frisbee. It might take you a while to be able to master how to use this product, but once you do it will be something that you won't forget. To ensure that we selected designs that would be a good fit for beginners all the way to veterans, we made sure to look at a few key features that users responded too, such as materials used, durability, design, and performance.
Other Factors to Consider


Ease of Use
The one thing we want to convey to you in closing is that to master the art of the boomerang requires patience. Many companies offer booklets that show you the proper techniques and wrist positioning to pull off the perfect throw. You can always utilize other resources such as instructional videos and how to guides on the internet. From our experience, the trick for the perfect throw lies strictly in the movement of the body as well as the very specific flick of the wrist. When you set out to practice for the first time, be sure that the weather conditions are good when you head out to practice. If you are just starting to learn, calm and windless days are perfect to really learn how these airborne devices move. It can be frustrating to finally figure out how to get it to come back, but once you do it will be worth it in the end. The most important part is to practice and try not to get too frustrated if you don't get it on the first try. Once you get the hang of it, you are never going to want to go back to boring old frisbees and footballs!
Frequently Asked Questions
q:

How do they work?

a:

There is a competition of motion between moving forward and rotating forward. When an object has two competing motions, it forces the object to spin back around. Also, due to the fact that the bottom arm is larger than the upper arm, it generates an unbalanced torque which forces the object to circle back around.
q:

What are they made from?

a:

The original designs were made from simple pieces of wood, and even today most of the higher end designs are made from a very lightweight wood such as eucalyptus wood. Wood designs are most common, but sometimes they can rack up quite the price tag. Other options available out there on the market include various types of plastic, such as ABS plastic. Plastic options are incredibly affordable and lightweight, but they just don't have the same performance level as that of the wood designs.
q:

Why won't mine come back when I throw it?

a:

This is one of the most common questions when it comes to these types of product, and the solution isn't always a simple one. Sometimes, if there are certain unnatural bends in the plastic or wood (sometimes a result of shipping or a manufacturing defect) you will have trouble getting it to circle around back to you. However, more often than not, it isn't a problem with the product, but rather a problem with the user. Throwing these products is an exercise that is an exact science, and it may take you a while to figure out the right angles to hold it. One common mistake the users make is that they hold it like a frisbee. In reality, you should hold them at an angle and about 20 degrees from the top of your head. You can look up certain techniques online on how to properly flick you risk to generate the right amount of rotation. Luckily, many of these products come with tips and instructions right in the box.
q:

How much space do I need to throw it?

a:

For users that have limited space in their backyards, you might have to take your show on the road either to the beach or a wide open park. Many feel that you will need about a baseball field's worth of room to be able to throw it to its full capacity without running the risk of having it get stuck in a tree or on a roof. If you try and use your product in a space that is dominated by a lot of trees and neighboring roofs, you might find yourself reaching for the ladder quite often to retrieve your product.
q:

Why can't a left-handed person use a right-handed design?

a:

One thing that you might have noticed in your search is that most models on the market are designed for right-handed use only. Luckily, for all you lefties out there, there are special left-handed designs. But, if they are all the same shape- why does it matter? If you look at each product a little more closely, you might notice that one arm is slightly shorter than the other arm. The shorter arm is typically held in your right hand, while the long arm is the leading arm that cuts through the air first. If you hold your product by the leading arm in your left hand, it will not have enough propulsion to be able to circle back around. Fear not, lefties, because there are designs out there especially for you that do not come at a higher price point. You just have to be sure that the design that you are purchasing isn't designed for right-handed people. Since only about 10 percent of the population is left-handed, most models are designed for right-handed people.
Subscribe to our Newsletter