Best Swimming Caps
last updated:
Feb 07, 2020
One of the most exciting and challenging sports activities anyone can get himself to is swimming. Whether you are into this activity because of the profession, for recreation, or to maintain a healthy lifestyle, swimming has many benefits, especially for our health and well-being. However great it is, there are several annoying things about this activity. One of the most popular complain enthusiasts have against this activity, especially among women, is that it damages their hair. Many also complain about water getting in their ears, which makes them uncomfortable. During these instances, having the best swimming cap to protect your hair and ears would be a total relief. There is a wide range of these caps available in the market today. Check out our top picks below.
In a Hurry? The test winner after 16 hrs of research

Speedo Silicone
Why is it better?
It is made of 100 percent silicone material
It is an ideal cap for swimmers with long hair
It has a smooth surface that reduces drag and minimizes friction
It comes with an extra room to tuck in long hair
It is free of latex
Hypoallergenic
In a
Hurry? Editors choice:

Test Winner: Speedo Silicone

10
Researched Sources
2.3k
Reviews Considered
16
Hours Researching
19
Products Evaluated
Fit
Use
Size
Materials
By Default
Criteria Used for Evaluation


Fit
One of the important criteria included in this buying guide is on how the cap will fit in your head. You would not want to be distracted of a removed cap while you are competing taking your eyes off your goal. This factor is connected to the type of material your cap is made of. Through repetitive and regular use, a low-quality cap can lose its elasticity and might not be able to return to its original size, making the cap a little loose in your head.
Another important consideration is your hair, which is especially applicable to women. If you have a long hair, it is important that you choose a cap that is specially intended for those with long hair. This type of cap usually reserves a room for that extra hair. If you have a long hair, it is better that you try the cap first before buying it.
Competitive and serious lap swimmers prefer tight caps made of latex or silicone. The surface of this type of cap is smooth and is free from wrinkles. These help them in enhancing their speed and reducing the drag. There are several brands that utilize hydrophobic materials to further decrease the friction in the water. This type might not be ideal for recreational or beginners since they might find it too tight and uncomfortable.


Use
Recreational swimming includes activities that are infrequent, leisurely, and most often not competitive. If you intend to use the cap for recreational purposes, then you can easily pick the one made of rubber or silicone. These are the most common choices of recreational swimmers. Silicone features durability that allows your cap to serve its purpose for a long period of time.
Caps made of rubber usually features stylish look and designs. There are others who prefer Lycra because it is easy to use and is fairly affordable. But this material will not keep your hair dry or protected from chlorinated water. Rubber or silicone caps also come if fashionable looks that are ideal if you are into water aerobics, swimming lessons, or other recreational water activities.


Size
In addition to the material components of the swim cap, another important factor that should be considered before buying is the size. There are various swim caps available in the market today that varies on their material's elasticity. It is also important that you find the right size that will fit your head. Caps used in swimming are elastic that they can fit almost any size of the head.
The caps are divided in two categories-the junior size and the senior size. There are other caps that are classified as high volume. This is a special size that is intended for those with large heads or with long hair. There are also swimmers that prefer a customized size for perfect fit. If you are the type that needs to orders caps in a particular size, it is important that you consider the guide below.
· Small size ranges between 10 ½ -inches and 21 5/8 –inches
· Medium size ranges between 22 –inches and 22 3/8 –inches
· Large size ranges between 22 ¾ -inches and 23 1/8 –inches
In order to know the size of your head, it is important that you measure the circumference of your head. Using a tape measure, start on the upper part of the ridges of your brow.


Materials
The most important determinant of the durability and efficiency of the swim cap is its material components. The usual materials in the market today are rubber, silicone, latex, and Lycra or spandex. There are several brands that use Polyester although it appears that silicone is the most popular among users. The material components of a particular brand distinguish itself from the rest of its competitors.
Silicone
One of the popular material components of a swim cap is silicone. It has become one of the favorite materials because of its durability. If properly cared and maintained, caps made of this material can last for a long time. In addition, silicone, unlike other materials easily slips when removed and does not pull your hair.
Latex
Latex is another material that has been around since the swimming cap was introduced. Compared to silicone, it is thinner but also not as durable. There are many instances when a swimmer would have a torn cap because he hastily pulled it off his head. There is an advantage, however, of this material being thin. Unlike other materials, it allows for more breathability. It also retains lesser heat, which is ideal for warmer environments where heat loss does not matter. Most importantly, it is cheaper compared to other materials. So this is the best choice if you are looking for a product that will not burn your pocket.
Rubber
Rubber is an elastic material that is consists of latex. Usually, caps made of this material are thicker and are not that stretchable. Like its counterpart, rubber is not costly and weighs much lighter. If you have an allergy to latex, however, do not use a rubber made swim cap since it is derived from latex.
Spandex or Lycra
Lycra is a name trademarked by a particular company for a type of synthetic fiber more popularly known as elastane or spandex. This material is soft and like silicone, will never pull your hair. Caps made of this material usually last for a long time if properly cared for. One downside of this material is that it is a fabric. This means that it lets the water to get through the cap while it is being used. A permeable material is not as efficient as latex or silicone. However, it will lessen the drag to a particular extent as compared to not wearing any cap at all. Most coaches do not advise wearing Lycra made caps on competitions. It is only ideal for practice purposes. Since Lycra is a high resistance material, it could definitely aid you to perform better if you use it during practice and use a silicone made cap during the competition. Your body will be accustomed to the resistance and will result in better competition performance.
Neoprene
Another synthetic material gaining traction among swimmers is the neoprene. It is a synthetic rubber that is usually found in wetsuits. Neoprene caps allow a thin layer of water to be close to your body for insulation. This functionality makes this material ideal for those swimming in cold environments. However, you will still have to wear a wetsuit. This is in contrast to the belief that 45 percent of the heat loss is through the head. In reality, the head only loses 10 percent of the surface area of the body. Apparently, a thermal cap will only work if your body is also covered. Neoprene caps are the best use when swimming in open waters. It is ideal for those engaged in triathlon and open water swimming. You could also check out swim parkas as they are after swimming in cold weather.
Expert Interviews & Opinions
Most Important Criteria
(According to our experts opinion)
Experts Opinion
Editors Opinion
Users Opinion
By Default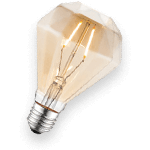 Purpose
Aside from the material components and the size of the cap, another important that should be considered is the type or purpose of the cap. It is always important to choose the right type of cap for the particular purpose you intend to use it. This will make purchasing easier and will greatly benefit you in terms of the product's efficiency. Some are for recreational use and some are for competitive use. If you intend to use the cap for competitive purposes, then it is best that you choose the one that minimizes drag. Serious lap swimmers often choose molded silicone or latex caps to get a sleek guise when in the water. Big names in the industry like Nike and Speedo have made caps that are specially manufactured for the serious lap and competitive swimmers.
Other Factors to Consider


Adjustability
If you are a recreational swimmer or just want to swim to exercise, a decorative cap could be the best for you. There are some caps that are designed with flowers and several others with graphic prints. There are also other makers that released caps that are brightly colored and printed with fun and comic designs. If you are an open-water swimmer, choose a bright or neon colored cap. This will make it easier for officials to find you in the water or for rescuers to spot you should an accident happen. Most often, silicone-made caps offer a wide range of design alternatives. Caps that are made of soft fabrics like neoprene and Lycra will not snag your hair. The downside of these materials is that they are not really the best ones for minimizing drag. If you are using tight-fitting caps such as latex or silicone, you can put talcum powder or corn starch on the inside part of the cap when you store it. This way, it will be easy to wear and will not pull your hair.
Frequently Asked Questions
q:

Why do I have to wear a cap when swimming?

a:

The practice of wearing a cap when swimming has long been around. While almost every swimmer is now wearing a cap, there are still some who do not know the purpose of this accessory. Wearing a cap while on the water will protect your hair from the harmful chlorine that is found on swimming pools. This accessory also keeps your hair out of your eyes or face, which could be annoying and distracting.

Aside from those, caps keep your head insulated especially when you are swimming in cold water. The cap also helps the swimmer become more visible especially in open waters. Potential collision with surfers and boats could also be avoided if the swimmer is wearing a cap. Apart from those, wearing a cap is now mandatory is most swimming facilities.

Several pools did this to prevent their pools from being clogged with hair. Swim cap also aids you in swimming at a faster rate. This is very helpful if you are into competitive swimming.
q:

How should I maintain the swim cap?

a:

One reason why caps use for swimming last for a long time is proper care and maintenance. It is important that you rinse it using a cold water right after every use. This simple practice will help prolong the lifespan of your gear. You can do it while you are rinsing your body in the shower or when cleaning your swimsuit.

It is also essential that you dry your cap outside your bag. Let it air dry especially if your cap is made of latex. This will not only prolong the life of your cap, but it will also remove the smell that comes with it when it is wet. Some put baby powder or talcum powder inside the cap.

Do this when it is already dry. The powder will absorb the remaining moisture or water and will make the cap more flexible. This is, however, not applicable to spandex or Lycra caps.
q:

When is the best time to replace my swim cap?

a:

There is no specific date for replacing your cap. However, if you have noticed the presence of molds in your cap, it may be high time to replace it. In addition, you should replace your cap if you see a hole in it. Holes quickly stretch and will soon tear your cap apart.
q:

Will the cap keep my hair dry?

a:

Despite the advent of technology, there is still not a single cap that is totally waterproof. But, there are several brands that are made of water resistant materials. Caps made of silicone or latex are definitely going to keep your hair dry. Most often, these caps have an inner band to seal your head with the cap. This also prevents the water from getting in.
q:

Will the cap pull my hair?

a:

One of the most annoying parts of wearing a cap when swimming is that there are some that pull the hair when they put on or remove the cap. To avoid this annoying thing from happening, it is best that you follow the manufacturer's instructions. If you have a long hair, try using a cap made of silicone. This material easily slides on the hair instead of gripping it.
Subscribe to our Newsletter