Best Swim Parkas
last updated:
Feb 07, 2020
Wait, why on earth would you want a parka for swimming? After all, aren't swim parkas designed for colder conditions? And, typically, don't you swim in hotter weather? Try not to get overwhelmed by all these questions as they all are referencing the same point.
Swim parkas are designed to keep you warm and cozy either right before or directly after a swimming session. But, primarily, they are useful when either the water is cold, or the ambient temperature is mild to cold. Plus, swim parkas can actually loosen up your muscles before a swim.
But, you will begin to realize that there are tons of great options available. This is both a blessing and a curse. While it makes the variety ideal, it can be hard to narrow down your selection. Well, today, we are going to teach you how to do just that.
In a Hurry? The test winner after 6.5 hrs of research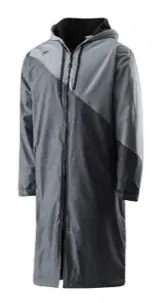 Speedo Color Block Parka
Why is it better?
It will keep your muscles warm and loose
It is easily packable
There are different color options for the interior lining
In a
Hurry? Editors choice: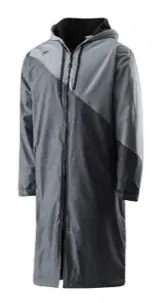 Test Winner: Speedo Color Block Parka

28
Researched Sources
14k
Reviews Considered
6.5
Hours Researching
15
Products Evaluated
Comfort
Materials
Fit
Features
Color
By Default
Our Top Picks for the Best Swim Parkas
Criteria Used for Evaluation


Comfort
In regard to comfort, in this case, it really all comes down to the warmth.
As you have been told a few times already, swim parkas are designed to keep you warm either after or before your swimming session. You will not need them during all seasons, clearly, but they can be ideal in either colder climates or when you are swimming in colder waters. Either way, they need to keep you warm.
And, the primary way they achieve this is by integrating heat-retention linings. These types of linings will hold in your body heat and the two most popular are faux fur and fleece linings. Faux fur linings, while not the best to be used after swimming as they are slower to dry, are terrific for coaches or swimmers who only plan to wear parkas when they are dry.
As for fleece linings, though, these will be preferred when you go to wear swim parkas after your swim. Not only will fleece linings dry very quickly but they will also resist moisture. And, of course, they do a superb job of retaining the heat from your body.
Oh, and also speaking for fleece linings, they also will feel good against your skin. Most fleece is designed to be soft and this should be appreciated by you before and after your swims.


Materials
Primarily, what you want is a model that is designed with a shell that is both durable and water-resistant.
There are a few different layers to cover here but, first and foremost, you need to assess the design of the outer shell. Primarily, you will see most models designed with either polyester or nylon. Now, both of these synthetic fabrics are ideal as they are durable, shrink-resistant, and UV-resistant. However, there are some key differences that you need to be aware of.
Starting with polyester, this is a superior fabric when it comes to resisting abrasions, wicking away moisture, and drying. All these characteristics are why so many people love this synthetic fabric. Additionally, polyester tends to be able to handle the UV rays from the sun a little bit better.
So, it would seem that polyester is the superior fabric? Not so fast as nylon has some advantages in its own right. The biggest one, without question, is its strength advantage over polyester. Why else do you think most climbing equipment is made of nylon? It is also softer than polyester. But it also tends to be a bit more expensive.
Also, no matter which shell material you go with, ensure that it is water-resistant. Nylon and polyester by themselves are quite resistant to water. But, if you want full waterproofness, you will need to look for additional waterproof coatings and such. Oh, and as for the zippers, look for YKK zippers as these are the most popular in the world.


Fit
Not all swim parkas are going to fit you the same. So, it is important to understand what to look for here.
One of the nice aspects of swim parkas is finding the right size is generally more accessible than it is with other types of garments. With that being said, however, much like any different types of swimwear, such as swim jammers, not all models are going to fit you the same.
There may be some options out there that are longer than others, some shorter than others, some with long sleeves and perhaps even some with tighter shoulders. Either way, it mostly comes down to your preferences. But, do know that most of them will fit you loosely, and that is okay.
At the same time, they also should not be too loose. Remember, they need to trap in your body heat. So, if they are too loose, then a lot of your body heat is going to escape. You do not want this predicament.
The best advice is to take some time to look through user feedback. This is the best way to gauge how well a model fits without actually being able to try it on for yourself physically.


Features
There are actually quite a few features that you can look out for in this section.
In case you did not notice in the above list, swim parkas are generally designed with quite a few pockets. While pockets are never mandatory in any jacket or parka, they are appreciated. Most models will at least come with two side pockets that can be used as hand warmers and such. But, if you want internal storage, some designs will come with interior pockets for some of your more valuable accessories.
Past this, some of you may be on a swimming team. This comes into play if you want to match your team's colors or logo. While we will talk about colors later, this section ties in to what you can do if you want to implement your team's logo on your swim parka.
What you will find is some parkas will come with built-in sew-in name labels. And, you guessed it, these can be used for custom embroidery. Clearly, this will only be a feature that a select few of you care about, though.
Also, do not forget about the zippers and the hood. While not all parkas will come with zippered closure systems, most will. And, the best ones will be two-way. As for the hood, look for those with drawstrings as this allows for adjustability.


Color
This section can mean quite a lot if you are on a swim team and want to stick to a certain color.
Now, there are two ways to look at this section, and everyone will fall into one of the two different ways. For starters, if you are a part of a swimming team, you may want to buy a swim parka that matches the color of your team members' swim parkas. This can symbolize that all of you are on the same team.
Anyway, even if you want swim parkas for recreational fun, the color can also be relevant to you. If nothing else, you will be more prone to wear it if you like the visual design.
With that out of the way, what colors are typically offered by sellers? For the most part, you usually will not find anything outlandish. But, solid color choices such as black, navy, red, and gray are often available.
Of course, some sellers will allow you to pick the color of the lining (providing you with a selection of colors). This can be a neat little feature that can further allow you to personalize your parka.
Expert Interviews & Opinions
Most Important Criteria
(According to our experts opinion)
Experts Opinion
Editors Opinion
Users Opinion
By Default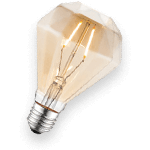 Comfort
When you talk about the comfort of a swim parka, what you are talking about is its warmth. While the parka itself does need to be comfortable, a lot of this is dictated by how warm it is. And, most of this is determined by the lining that has been implemented. Specific interior linings will retain your body heat and, therefore, deliver adequate insulation.
Materials
While there are other materials to pay attention to, the main focus here is assessing the outer shell. Most of the time, swim parkas will be designed with either polyester or nylon outer shells. While both synthetic fabrics are great, both of them have their advantages and disadvantages. Of course, it also may be in your best interest to look for either water-resistant or fully waterproof cores.
Fit
Sometimes it can be tough to buy garments online as you can't physically try them on. There are ways around finding out if a specific model is going to fit you correctly, though. But, above all else, you need to be fully aware that not all swim parkas will provide you the same. If you go in expecting this, then you will probably end up buying a size that does not fit you in the manner it should.
Frequently Asked Questions
q:

Why do swimmers wear swim parkas?

a:

Let's get this out of the way; you are not going to need swim parkas on hot, summer days. The reason people wear them is you will not always be swimming in ideal conditions and such. They are also very popular amongst competitive swimmers as they will want to keep their bodies warm when the temperature outside is quite cold.

Also, and this was noted earlier, in colder weather, keeping your body temperature warm can loosen up your muscles. This will ensure that you are not tight during your swimming sessions.
q:

How do you wash them?

a:

There will come a time where you feel the need to wash your swim parka. When this time comes, you have a decision to make. Though this will spoil the next question, the option is available to machine wash your parka.

Now, if you want to err on the side of caution and play it safe, you can always hand wash it too. In either your sink or bathtub, use a gentle cleanser to wash off the parka down. To dry, hang it up away from direct sunlight.
q:

Are they machine washable?

a:

Indeed, the cat was just let out of the bag as, yes, you can machine wash swim parkas. But, when doing so, you should take great care and pay attention. Do not merely use irregular cycles as you should wash your parka on the gentle cycle.

Also, you should turn the jacket inside out to prolong the lifespan of it. And, it can't be stressed enough that when you go to dry it, avoid tumble drying. Instead, leave it turned inside out and allow it to hang dry.
q:

Can you exchange yours if you get the wrong size?

a:

Whenever you order online, there is always a risk that specific clothing is not going to fit you properly. This is one of the disadvantages of ordering online. But, what is beautiful is some sellers and manufacturers will allow you to return their garments if the sizing is incorrect.

However, there will typically be a catch. Some sellers may mandate that the item still is in brand-new condition with the tags attached. So, before you rip the tags off, ensure that the swim parkas fit first.
q:

What if your model is faulty?

a:

Really, this question goes back to the one that was just answered. Much like if the sizing is off, many manufacturers will most likely allow you to return a faulty parka. But, it is in your best interest to check beforehand. You never know as some sellers will not accept any refunds no matter what.
q:

How often do you need to wash them?

a:

There is not a set timetable in which you need to wash your swim parkas. However, it is worth pointing out that it would be a bit excessive to wash it after every use. Much like with a waterproof jacket or something, you will only need to wash it once in a while.

It is up to you. If you notice that your parka has a funky smell and is dirty, then it is time to do something about it.
Subscribe to our Newsletter