Best Waterproof MP3 Players
last updated:
Oct 24, 2019
Music makes everything better. It adds a level of enjoyment and enrichment to our lives and makes mundane or difficult tasks like exercise more interesting and fun. Whether you want to listen to music while swimming laps for exercise, or while doing recreational water activities like boating, or if you simply want to guard against accidental water contact from rain or splashes, then one of the best waterproof MP3 players should be on your list of must-haves. In this guide, we will look at the ten best products on the market. We'll examine their features and what makes each of them great so you can easily choose the one that is best for your particular needs.
In a Hurry? The test winner after 14 hrs of research

Underwater Audio
Why is it better?
Comes with free earbuds
Is corrosion-proof
Comes with a one year warranty
Has 2GB of space
Battery life is 15 hours
In a
Hurry? Editors choice:

Test Winner: Underwater Audio

15
Researched Sources
10k
Reviews Considered
14
Hours Researching
13
Products Evaluated
Accessories
Durability
Battery Life
Capacity
Value
By Default
Criteria Used for Evaluation


Accessories
Cool accessories can be both practical and fun.
When researching these products, we looked at not only the product itself but also the accessories that came with it. When the product included accessories, it certainly added to the appeal and value of the particular model. We considered the fact that accessories such as goggles and swim caps might be good or bad depending on how you look at it.
On the one hand, they are a nice inclusion that is practical and would obviously be needed by anyone who plans on swimming. But on the other hand, if you are an avid swimmer in the market for one of the products on this list, then you probably already have your own goggles and swim cap that you use and like. You might be partial to a certain design or brand and the ones that come with the product might not be the kind you want and might not be that well made. Some users express the opinion that they'd rather just have a lower-priced product than accessories like these.
When researching, we found some products that came with accessories, and some that didn't in order to satisfy both of these sides of opinions. Some accessories might be really practical for everyone, though, and that includes the special kind of gel that you use to get a tight seal with the earbuds. That is a product that not every person has laying around already, and so it is nice when it is included. One accessory that we counted as a necessity was earbuds. We made sure that every single product came with everything you need for you to start listening right away. For most this meant including waterproof earbuds plus several tip sizes. For a few, no earbuds were needed due to the design of the product.


Durability
These products need to be both safe and long-lasting.
Usually, electronics and water don't mix, but that's not the case with these products. They are built to withstand what is usually a very harsh environment for electronic devices. They have to withstand the pressure of several feet of water and be able to be submerged for long periods of time without sustaining damage.
We looked for products that can go very deep without problems, and also that can be in the water for long periods of time so that they will be safe for your entire time in the water. We featured at least some products that can also withstand saltwater and sand. Depending on how you plan to use the product, you may or may not need this, but we wanted to feature a range of capabilities for all needs.


Battery Life
The music lasts only as long as the battery.
We were pleased to find that nearly all of these products have excellent battery life. We wanted to make sure they charged quickly and then lasted a long time. No one wants to run out of battery in the middle of a workout session. Another problem we thought about was that since the batteries on these last so long, it's very possible that you might not know you're getting low on battery until you're just about ready to leave for the pool. That's why we looked for quick charging options so you can recharge while you get ready to go and even in the car on the way there.


Capacity
The device needs to be able to hold all your songs.
We wanted to find options that could hold your entire playlist and that could play music for the entire time you are participating in your chosen activity. It is annoying to run out of storage room and so we looked for products that had a good amount of storage capacity. The nice thing about music, though, is that it doesn't usually take up much room, so when researching and sometimes seeing numbers like 2GB or 4GB, we had to realize that in a situation with photos or videos that would be hardly anything, but in a situation like this where music is involved, it is actually a lot of room.


Value
Products should be worth their cost.
We looked for products that give you the most quality and use for your money. Any included accessories also added to the overall value of the product, but one of the biggest aspects to determine value was quality. We wanted to make sure that the products we researched were made to withstand the most rigorous underwater use so we could be sure they would also withstand casual use around water, or even just accidentally getting wet.
Expert Interviews & Opinions
Most Important Criteria
(According to our experts opinion)
Experts Opinion
Editors Opinion
Users Opinion
By Default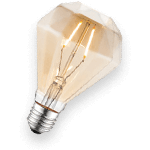 Accessories
Think about how well you do with earbuds. Are you comfortable with them? Do you have experience trying different styles and sizes to get the perfect fit? If you love earbuds, then you will have no problem with most of these products. They often come with several sizes that you can switch out for the right fit. Also, notice whether or not the product comes with a gel for getting a good seal. If it doesn't, you might want to consider purchasing some of your own since preventing leaks is essential for ensuring durability and good listening experience.
Capacity
None of these products have expandable memory. What you see is what you get. So, you need to make sure and get enough storage capacity. You could start by finding out how large your music library is on your computer and then getting the product that has a little more space than that in order to be able to handle future additions to your playlists.
Other Factors to Consider


Water Resistance
This may seem obvious, seeing as how all the products on our list are waterproof to a certain extent, however taking time to learn exactly how waterproof each item is, is important. You will often see an IP rating, typically of 65, 66, or 67. But what do these numbers mean?
IP stands for Ingress Protection and represents the amount of the dust and water a device can resist. The first number (usually a 6 when dealing with electronics) represents the intrusion protection. Specifically, the number 6 signifies that the product has a vacuum seal and is fully protected from dust and other particles. The second number, which is often different amongst many devices, represents the device's moisture protection. As examples, we will explain the most common numbers, 5, 6, and 7. The number 5 tells us that the device will be safe from low-pressure water. The number 6 tells us that the device is safe from direct high-pressure water. As you can see, the higher the second number, the higher the protection. The number 7 tells us that the device can withstand immersion for thirty minutes at a depth of about three feet. At times, you will also see an X in the rating, such as IPX7. The X acts as a stand-in, showing that this device was not tested nor rated for its ingress protection.
Knowing the IP rating of your electronic swimming device will let you know just how deep and for how long you can swim with the device. If you are doing laps in the Olympic sized pool, the depth most likely won't be an issue. However, if you enjoy listening to music in deeper waters, you'll need to look into the waterproof rating.
Frequently Asked Questions
q:

How many songs can these hold?

a:

A rough estimate is 312 songs per GB. That is a lot of songs especially considering that many of the products on this list hold 8GB of storage which would translate to about 2,496 songs! Since songs are often around three minutes in length, one GB would hold over 15.5 hours of songs. You could easily throw in several long audiobooks with room to spare. Now, one thing to keep in mind is that most of these kinds of products take up a little bit of storage space for their internal operating system which means you would have a little less storage for songs than what the product's capacity is. But it wouldn't actually be too much less. You would still have most of the storage space available for songs.
q:

How do I get the right earbud fit?

a:

Many of these products come with several earbud sizes so you can find the one that fits best for you. One thing you need to do is to make sure the earbud fits a little tighter than what you're used to using out of the water. You need to get a good seal so water doesn't get into your ear and travel into the earbud cord.
q:

The earbuds keep falling out. What should I do?

a:

If you have tried earbuds and just can't get them to fit, or if you can't stand earbuds, if they hurt your ears, then try one of the options that don't use earbuds. Bone conduction technology can be a great alternative to earbuds and might be more comfortable and provide better sound quality for some people. If you still want to use earbuds, though, try getting some of the special kind of gel that seals the earbuds in. Another idea is to wear a swim cap and let it cover your ears and help hold the earbuds in.
q:

Do I need to wear goggles?

a:

Yes, you probably do, unless there is somewhere else that you can attach the player to like a swim cap or swimsuit. Most of these products are designed to attach to your goggles and some can't be attached anywhere else. This is something to be aware of when purchasing especially if you are participating in boating or an activity where you don't wear goggles. For some models, wearing sunglasses or any kind of hat might work as an alternative.
q:

How do I clean these?

a:

The great thing about these products is that they are the easiest electronics to clean. You can rinse them off under a faucet or even in the shower with you after swimming in the pool. It is a good idea to clean them after every use since chlorine or salt water can cause damage if not washed off.
q:

How do I make sure these don't stop working?

a:

One essential thing you should do to maintain these is to rinse and dry them after every use. Make sure to dry them thoroughly with a towel and then let them sit and air dries completely before charging them or plugging them into a computer. Also, shake the water out of the earbuds and then dry them with a towel.
q:

Can I use the Bluetooth when I'm swimming?

a:

No, probably not. You might want to listen to music streaming from your phone while you're swimming, but that probably won't work. The Bluetooth generally can't get a connection when submerged in water or when too far away from your phone. Instead, you'll have to download the songs you want to the product and listen to them that way. But you can always use the Bluetooth for streaming music or phone calls when outside of the water.