Best Salmonberry Recipes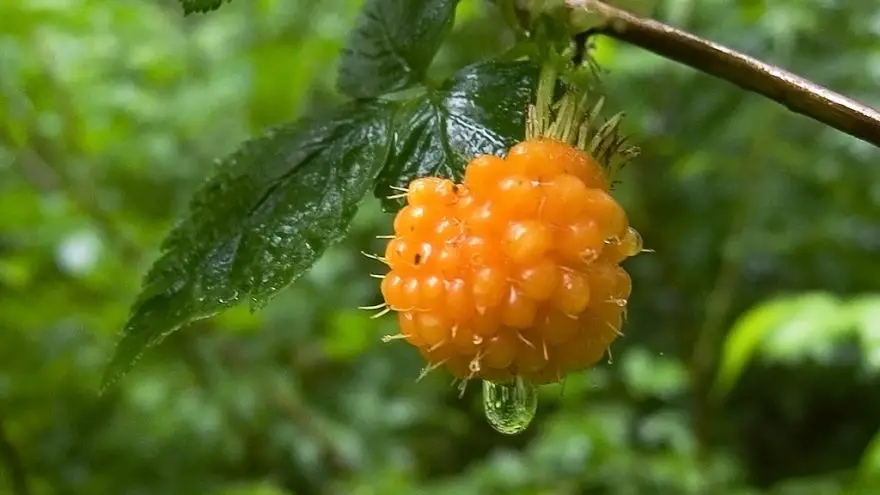 Best Salmonberry Recipes
gearweare.net
A plant filled with bright green leaves growing in clusters of three; colorful purple blooms springing from reddish flaky bark; and salmon-coloured berries weighing down every branch can mean only one thing: salmonberry. This plant, so common throughout the Pacific Northwest, produces delectable berries each spring that can be used for such a wide variety of dishes that the only limit is your own imagination…or at least the extent of your Google search skills! The berries are bountiful throughout the spring and anyone looking for a simple wild edible to incorporate into their diets will be amiss to look past this berry.
Harvesting is straightforward and, regardless of whether it's the yellow or the red variety, these delectable berries lend themselves perfectly to a range of recipes including salads, sauces, desserts, soups, and, of course, as a fresh trail nibble. They are easy to identify and even easier to enjoy. For the beginner forager and the seasoned veteran, I present to you a collection of recipes featuring this wild ingredient for your consideration the next time you have some salmonberries in your basket.
Salmonberry Jam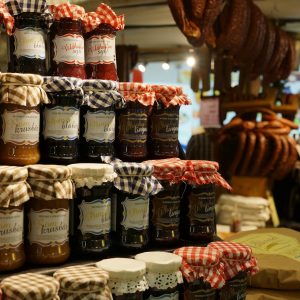 Starting with a simple recipe that really breaks down this wild ingredient to its basic flavour profile is an uncomplicated jam. Two ingredients, berries, and sugar are all you need and two ingredients are all you want. This recipe is simple and to the point. Collect your berries, mash them up with a bit of sugar, boil and voila you have jam! It isn't a complex recipe but when you have something as delightful as salmonberry you don't need to be overly complex.
Check out the full recipe on Do It Yourself From Scratch's website by following the link below:
https://diyfromscratch.wordpress.com/2012/06/06/salmonberry-jam/
Salmonberries Stuffed with Cognac and Mascarpone
Stepping up the sophistication factor, but still keeping to a simple recipe is this contribution from The Cascadian Kitchen's Brian Fink. And, it incorporates more than one wild plant: salmonberry and elderflower. The richness of the brandy blended with the creamy mascarpone and the sweetness of the sugar makes for a well-rounded flavour profile. Elderflowers have a very unique flavour and when poured over the stuffed salmonberries makes a distinctive treat that is sure to leave an impression at your next dinner party.
Check out the full recipe on The Cascadian Kitchen's website by following the link below:
https://brianfink.wordpress.com/2012/06/11/salmonberries-stuffed-with-cognac-mascarpone/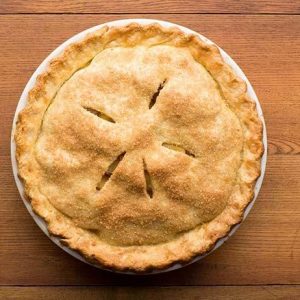 Scott's Salmonberry Pie
For a delicious dessert recipe give this pie a try from Scott Clark of the Food Network. Taking a step towards the perfect dessert Scott provides a recipe complete with a light crust from scratch. Of course, you could use a store-bought crust, but if you are making something as good as a pie with wild salmonberries it's worth the extra effort to have a fresh crust to push this recipe just one step closer to perfection. Salmonberries are quite seedy so Scott's tips for removing them, attaining a smooth consistent texture for the filling, is a great addition to the recipe ensuring that you love this recipe as much as it should be loved.
Check out the full recipe on Food Network's website by following the link below: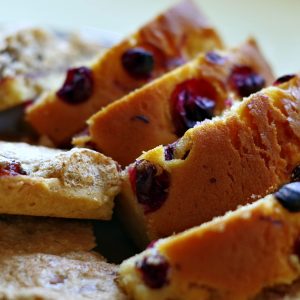 Salmonberry Cake
If a pie isn't your thing, but you still want to fulfill your desire to have a bit of sweet after dinner why not try out this fluffy cake recipe from Inupiaqcook on allrecipes.com. It is a simple recipe taking advantage of easy-to-find cake mix for those that just can't wait to taste their creation. The salmonberry drizzle poured over the top of the cooling cake will permeate every bit of cake making a mouth-watering creation that you are sure to enjoy down to the very last morsel.
Check out the full recipe on allrecipe's website by following the link below:
http://allrecipes.com/recipe/234446/salmonberry-cake/
Salmonberry Gazpacho
The second recipe from Brian Fink of The Cascadian Kitchen is a Pacific Northwest take on the famous Spanish gazpacho. This is a recipe for those wanting to have a bit of fun in the kitchen. The ingredients are varied and blend together to create a truly west coast creation. Fruits, vegetables, vinegar, herbs, and spices all come together in an easy-to-follow culinary invention. The garlicky bread, sweet strawberries, spicy Tabasco and salty salmon roe give such a strong flavour profile to this chilled soup that it is sure to become an instant favorite in your kitchen.
Check out the full recipe on The Cascadian Kitchen's website by following the link below:
https://brianfink.wordpress.com/tag/salmonberries/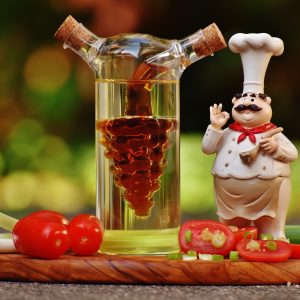 Basic Salmonberry Vinaigrette
Another irresistible recipe from The Cascadian Kitchen's Brian Fink is this wild vinaigrette. With just a handful of berries, raspberry vinegar, olive oil, sugar, and salt you are on your way to incorporating a wonderful wild ingredient into your next salad. Brian knows that the subtle flavour of salmonberries is best served with the addition of a bit of sweetness and perfectly adapts the recipe to add that bit of sweetness you would expect from a berry vinaigrette. The instructions are straightforward and the way you enjoy the ingredients is even easier. If you don't have access to a lot of salmonberries this is the recipe for you.
Check out the full recipe on The Cascadian Kitchen's website by following the link below:
https://brianfink.wordpress.com/2013/06/25/basic-salmonberry-vinaigrette/
Salmon Berry Almond Salad with Lemon Honey Dressing
Now, this recipe is a bit deceiving because it is a salmon and berry salad, not a salmonberry salad but before you lose interest I will show you how this recipe can be quickly and easily turned into a salmon and salmonberry salad. Being closely related to raspberry and blackberry means that salmonberry can be substituted for any recipe, including this one from Family Foodie. The flaked salmon, sweet berries, and complex tart but sweet dressing will have your taste buds working overtime as you work your way through this delicious recipe.
 Check out the full recipe on Family Foodie's website by following the link below:
The last recipe was a bit of a cheat, but I wanted to show you an example of how salmonberries could be used in place of other species in the Rubus genus. Blackberry, raspberry, bramble, and salmonberry are all closely related to one another so even if these recipes don't fulfill your desire to try salmonberry give any recipe calling for its cousins a new spin by subbing in these spring jewels of the Pacific Northwest.
Most Read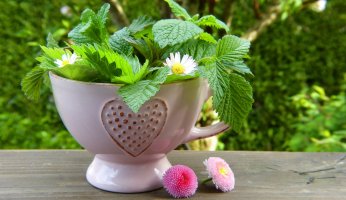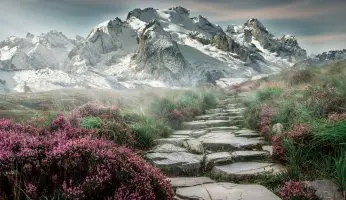 Subscribe to our Newsletter