Best Camping Lantern
last updated:
Aug 12, 2019
When you head out on your next camping or backpacking adventure, one piece of gear that you do not want to forget is a camping lantern. A camping light is important as when you are in the middle of the wilderness with no surrounding light, it can get quite dark and most of the time you can not see a foot in front of you which makes it hard to do anything. It provides a bright light source so you can illuminate your campsite and allow you to see clearly.
Now if you are looking to invest in a camping lantern and have done some research online, then you know there is a variety of brands and types. Luckily for you, we have done the research and listed the top ten lanterns of 2019, to shed some light.
In a Hurry? The test winner after 13 hrs of research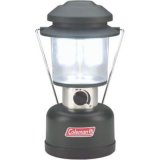 Coleman Twin
Why is it better?
Portable
Lightweight
Bright
In a
Hurry? Editors choice: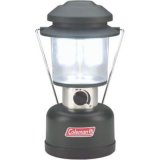 Test Winner: Coleman Twin

17
Researched Sources
1.5k
Reviews Considered
13
Hours Researching
16
Products Evaluated
Style
Effectiveness
Brand
Visibility
By Default
Criteria Used for Evaluation


Style
As with every other product on the market, you should start with your own preferences. Are you a camper or do you prefer backpacking trips? Or you need a camping lantern that is universal for every use, even for using it in your back yard?
Once you are able to answer this question, you have the most important feature you should focus on. For instance, backpacking trips require camping lanterns that are not too heavy and they don't take too much space. There are even lanterns that can be packed in smaller sizes when you are not using them. And if you are going camping, the choices don't end up there.
Are you planning a camping trip that includes your vehicle or not? If you are going camping with your vehicle, a camping lantern that is electric, with a car charger will be the best choice for you. On the other side, if you are camping with your bike, you should probably avoid the bulky lantern designs. That said, there are also those products that satisfy more of your needs, so if you prefer multiple activities, don't despair, there is still a great choice for you on the market.


Effectiveness
Sometimes, a headlamp might be much more suitable than a camping lantern. If you only need the lantern to work around the tent or set it up, a headlamp is the better choice since, with it, you will be able to direct the lighting in one direction. With a camping lantern, someone would need to follow you around and act like a tree. Or if you are a lone camper, you would need to hold the lantern with one hand and cook, for instance, with the other. Even though this is manageable, it is not as satisfying as a hands-free cooking experience.
Lanterns are mostly required for group camping. They usually provide illumination in all directions, so they are the perfect choice for when you are camping with the entire family or friends. A headlight in this situation would be unbearable since it would provide illumination for only one person.


Brand
Each brand on the market is focused on creating a product for a specific outdoor activity. Some of them are focused on backpacking gear and other value camping practicality. If you haven't already planned your next trip and you have many outdoor interests, you should probably go for a more versatile lantern that will prove as useful in every situation. Amongst our suggestions, there are lanterns that have a combination of features, therefore they are suitable for multiple outdoor activities.


Visibility
Many campers believe that if the lantern illuminates more space, it is somehow better than competitive options. However, this is not entirely true. Sometimes having a lantern that is too bright can cause headaches. In order to avoid this, look for lanterns that have the dimming effect. This type of lanterns does not make you feel uncomfortable and at the same time, they illuminate a large area. Nevertheless, if you are convinced that you want a bright camping lantern, then look for the one with the highest Lumens.
Lumen is the unit that signifies how bright a lamp is. It is used for every type of lamp, not just the camping lanterns. It is important to mention that a lantern could have many lumens and still not be the brightest among lanterns. In order to measure the brightness effect, you must also consider the design of the lantern. Some lantern models, have a cap on the top in order to cause the light to spread at 360 degrees instead of spreading in height where you don't even need it.
Just for orientation, if you are only two people, 100 Lumens would be more than enough. If you are with a larger group of people, more Lumens would be required. However, this level of brightness would be enough for you to locate your objects and see your faces when you talk to each other. But it will not provide enough brightness for reading for instance. Also, if you are in a closed space, such as a tent, fewer Lumens are required. On the other side, if you are using the lantern out on the open, you could not go wrong with more Lumens.
Expert Interviews & Opinions
Most Important Criteria
(According to our experts opinion)
Experts Opinion
Editors Opinion
Users Opinion
By Default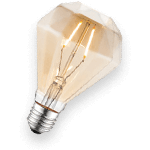 Check the Lumens
When looking to invest in a camping lantern, check to see the number of lumens that the lantern offers, as the more lumens the brighter it will be. If you are looking for a standard lantern for camping you will not need a lantern with more than 100 lumens.
Quality & Durability
When looking for your next camping lantern for this summer season, keep in mind that you not only want a lantern that is bright but one that is durable and can take a beating and keep on going. When you bring anything with you into the wilderness, be prepared for the unexpected and be prepared for the unexpected.
Other Factors to Consider


Durability
A camping lantern should be able to withstand a couple of crashes and droppings. After all, camping is an outside activity that is everything but a gentle one. For this reason, you will need one that is manufactured with high-quality materials that are durable and if possible, corrosion-resistant. You should also consider that moisture will be present on your camping trip. For this reason, it is also convenient if your camping lantern is waterproof as well. If you are camping near a lake or a river you will need a waterproof lantern with a high waterproof coefficient.
On the other side, if you are going on a backpacking trip in the mountains you would only need a water-resistant lantern. This type of lantern will be able to withstand the light or even heavy rain, but it will get damaged if it gets submerged underwater. What's even more impressive is that there are lanterns that are able to float if you accidentally drop them in the water. And since they are still active once they are floating, you are easily able to locate them in the water.
The hardest feature to figure out is the battery's lifespan. Manufacturers always claim the starting life of the battery. However, in time, it tends to wear off and the battery's life shortens. For instance, if you have purchased a led camping lantern that will last you for a week, over time, it might only be useful for a 24h before having to charge it again.


Ease of Use
Even though we are not reviewing emergency lamps, when it is dark outside, you need a reliable lantern that will work every time you need it to. Campsites usually have toilets at a certain distance from your tent, so carrying a lantern with you won't require any waste of time. Or when cooking, for instance, you will need to see how your dinner is going without having to charge the battery for a while before using it.
Another thing to look at is their stability. A camping lantern is a practical item which means you are going to use it around the camp for various activities that require the use of both of your hands. For this reason, you will need to set it up somewhere or hang it on a branch. Either way, it should be stable and not fall if a light breeze appears. Some camping lanterns have rubberized legs that will help in keeping the lantern stable. This will improve its stability even if the surface is not flat. Other camping lantern models are able to be hanged upside down. This feature, however, is connected with the brightness instead of the stability of the lantern.
However, when it comes to the ease of use, the crucial factor to consider is the modes. While some lanterns have one button for all modes, others have multiple ones. If you get a lantern whose modes you find frustrating this could really spoil your whole camping experience. For this reason, it is better to inform yourself before making the purchase.
Frequently Asked Questions
q:

How to light a camping lantern?

a:

Different types of camping lanterns have different ways of lighting. The fuel lanterns, for instance, have the most complicated method of lighting. However, those are the ones that create the most natural atmosphere. Coleman is a well-known brand that sells and promotes this type of camping lanterns. In order to light a Coleman camping lantern, the first thing you need to do is to fill it up to the recommended level. However, when doing so, make sure you get the right kind of fuel, which is recommended by the manufacturer.

After this, you should pressurize it. In order to do so, you should turn the knob for a certain amount of time which is different in every camping lantern. Once you turn the camping lantern on, the pressure will be forced out and it will cause it to light.

Note: If you have used the camping lantern and you want to refuel, make sure you wait for a while before removing the fuel cap or use heat proof gloves in order to avoid burning yourself. It is also important not to make this process very quickly since the lantern could be pressurized.

The electric lanterns on the other side, are much easier to handle. They are usually battery powered and the only thing you have to do in order to use such lantern is to make sure that the battery is full. This is not too difficult since some models also offer car chargers and most electric lantern batteries could last you for days with one charge.

There are also candle lanterns that are not too bright but they also don't attract mosquitoes. Candle lanterns are not the best choice if you are looking for a lantern that will help you work around the camp. However, if you are only looking for a lantern that will create a pleasant atmosphere while this is the choice to go for. It is also the perfect type of lantern for campsites that are located near a river with less aeration. These locations tend to attract mosquitoes and other bugs and candle lanterns might be the perfect solution for this kind of situation.
q:

How can I make a camping lantern?

a:

Even though this might seem like an impossible mission, making a camping lantern is easier than you think. However, it requires a lot of time and effort for supplying yourself with all the parts that are necessary for making one. In fact, it is cheaper and more time effective to purchase one, than to make one. Nevertheless, if you are a capable craftsman, you could attempt building a camping lantern.

The easiest way to do so is to make a LED lantern. For the process, you would require two jars, preferably plastic, because glass could easily break and it weighs more, therefore it is not the favorite camping material. You would also require a power circuit that will be connected with a switch. The switch should be placed outside the jar, the power circuit inside the inner jar and the LED bulbs should be stuck between the jars.

You could use how many LEDs you want and their brightness is also optional. However, this is not a solid construction and it could be easily broken or separated into parts if you are not careful. A homemade camping lantern is also not too reliable since it usually does not contain metal parts which are much more durable. In addition to this, you could add a wire that will act as a half ring and you could hang the lantern on a tree.
q:

How can I make a candle lantern?

a:

If you have chosen to keep those mosquitoes away and you need a camping lantern that will light up the tent, a candle camping lantern is a perfect choice. Even though we agree that a purchased one will look better inside the tent, a homemade one will do the job. It will create a cozy and warm atmosphere, especially if the weather outside is cold.

In order to make a candle camping lantern, you are going to need a bit of more complicated construction. The best materials for this purpose are aluminum base combined with a glass jar. The glass jar should be placed inside the aluminum jar and it should be removable in order for you to be able to replace the candle every once in a while. However, in order for the candle to burn, oxygen is needed, so you should leave the cap of the jar open in order for this to happen. The other option is to make holes in the aluminum base as well as the glass jar. This alternative is better if you plan on using the candle camping lantern outside where there is a possibility for rain.
q:

What is the best camping lantern?

a:

Camping lanterns like every other product, have many features that characterize them. Even though most camping beginners are looking for the brightest camping lantern, this might not be the most appreciated feature. A high level of brightness attracts a lot of bugs, and if you use such a product inside the tent, make sure that all windows are fully covered with a net. If used outside, we recommend combining it with a candle that will take care of this issue.

A candle camping lantern on the other side will not cause such a problem, but it will be the less bright form of light. It is more recommended for inside use, than outside. Candle camping lanterns are also not waterproof which might be an issue.

Fuel powered camping lanterns are the best choice according to our camping experts. They provide enough illumination so that you can even work around the tent and they don't attract some unwanted company. However, using a fuel camping lantern might be a challenge, especially if you haven't used one before. The process is explained in the questions above!
q:

How can I ensure my camping lantern is bright enough?

a:

Brightness is a very important factor to consider when you are purchasing a camping lantern. After all, if you aren't getting the brightness you need from the lantern you purchase, how often are you really going to use it? You want something that will work right for you, and you need to make sure the lantern you purchase will illuminate any area well enough so you can see it when you are outdoors.

Some lanterns can be very bright, but if the lantern is too bright and almost blinding, then it really won't help. Very bright lanterns that feature adjustable knobs are a real plus, because that way if you can't handle the brightness, you can still turn the knob down on the camping lantern. However, you don't want a lantern that is so bright it blinds you and is difficult for you to control or dim it down. Being able to control the brightness on a lantern is a real plus, and lanterns made with dimming features are always great additions to have by design.

Many of the Black Diamond lantern models on the market today give you the ability to adjust the brightness or dimness of a light, which can be a huge bonus when you are camping and don't want a blinding light. Another thing you need to consider is not only whether or not the light allows you to control its brightness and dim it out effectively, but you also want to check out how well the light actually projects itself when it is bright. You don't want to stare right at the light to get the brightness, or you'll blind yourself yet again. A lot of the globe or lampshade type lanterns are designed to avoid this, and many come with three settings.

You want to make sure you get a lantern that won't make you stare right into it and instead projects the light well. That will make things easier to see and you won't feel the light is blinding. The best lanterns feature a combination of great light projection and an adjustable dimmer switch for ease of use. These are the types of lanterns you'll want to have with you and rely on when you are outside on your next outdoor adventure.

So, as you are looking around for the next lantern you want to purchase, make sure you get something that offers great projection and an adjustable dimmer knob. While some lanterns still come with different light mode buttons, if you first set the lantern on too high with the modes, the thing will blind you anyway. Lanterns that allow you to adjust the dim or brightness on the light are the easiest to use and will create far fewer problems for you when you need to use them for camping or anything else outside. So, keep yourself happy, and avoid those blinding headaches when you are outdoors camping so you can make sure you see well and have a great time with your friends or family.