Best Gregory Backpacks
last updated:
Sep 30, 2020
Choosing the right travel backpack is as important as planning for your trip. A model that is too bulky will give you added weight to carry. On the other hand, a too small one will not enable you to fit all your things in the backpack. If you get the right size but end up getting the wrong material, you might end up discovering that your valuables are all wet. However, there is actually science in selecting the best backpack and how to choose it.
There is a wide variety of backpacks that you can choose today. One of the world-renowned brands is the Gregory. In this article, we will help you choose the ten best Gregory backpacks. Each model comes with its own set of pros and cons. This way, you can easily find the best Gregory backpack that best matches your needs and preferences.
This is the best product on our list that is currently in stock: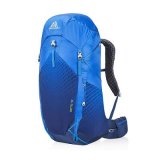 Optic 48
Why is it better?
Comes with free rain cover
The top lid is detachable
Moisture-wicking suspension
Double straps on each side
Comes with seven pockets
Ultra-light backpack
Superb ventilation system
Premium quality material components and construction
In a
Hurry? Editors choice: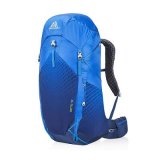 Test Winner: Optic 48

Accessories
Capacity
Size
Color
Weight
By Default
Criteria Used for Evaluation


Accessories
The best Gregory backpack is your ultimate best friend especially when you travel around the world.
It will be with you wherever you go and will serve as your home while you are physically away from your home. the first and the most important thing to consider when choosing the best Gregory backpack is the length of your entire trip, the location where you are heading, and your personal style when traveling. This is where the type of backpack comes into the equation.
Daypack
This type is usually used for a single day climb, hike, bike rides, or run. Generally, the daypack type has no frame and has a soft back. It is usually lightweight and is designed for lighter loads ranging between 10 and 15 –pounds. Ideally, it should come equipped with hipbelts to keep the load from thumping each time you take a stride.
Weekend
You can use this type of backpack if you are on a one to three nights trip. It has a total capacity ranging between 30 and 50 liters. Modern travelers that know how to efficiently pack can make things light on their three night's trip by utilizing a pack in this particular range.
Multiday
You can use this type if you are on a trip that ranges between three and five nights. This is one of the popular types of backpacks chosen by many travelers especially those that are going to areas where the weather is warm. It has a capacity that ranges between 50 and 80 liters.
Extended-trip
This type is ideal for more than five nights' trip. It has a capacity that can hold 70 liters or more. This type is the more preferred choice for those who like to pack more clothing, a sleeping bag, or maybe a tent that includes additional poles. This is also the preferred kind of parents who are bringing their kids on outdoor adventures.


Capacity
The capacity of the backpack is another essential criterion that you should consider.
The capacity of the backpacks is usually listed in liters or in cubic inches. It is important to remember that a backpack with too much capacity could just be filled with not so essential junks, which could result to you getting tired and weary.


Size
Aside from the capacity, another important criterion that should be considered when choosing the best Gregory backpacks is the size.
Unlike the capacity that tells how much you can fill the pack with, the size in this context refers to the overall physical size of the backpack both when it is full and empty. When it is expanded, will the overall dimension fit the regulations required by the airlines?


Materials
Although it is not necessary for your pack to be 100 percent waterproof, it is important to know the kind of materials makes it up.
It is essential that the material components if not 100 percent waterproof is semi waterproof. This is very useful especially when you are outdoors and the weather is not that friendly. Some models are designed with tarps that you can use to put over them in the event that you get caught in a downpour.


Features
The best Gregorian backpacks come with great and impressive features. This includes the following:
Frame Types
Frameless
This type of frame is perfect for ultra-light traveling and packers. These are the kinds that hike quick and light.
Internal Frame
This type is used for much larger and much heavier loads approximately 15 –pounds or more. The frames are usually made of aluminum stays, curved Delvin rods, plastic frame sheets, or a mix of those. When fitted properly to the user's body, they tend to hug the shape of the back
External Frame
Like the internal frame, this kind is also used for heavier and bigger loads. This is usually utilized by those who like walking on trails. The backpack is hung off to the exterior frame positioning the load away from your back. This type always comes with a lot of pockets.
Ventilation
Several models feature a mesh suspended at the back part of the panel. This is intentionally made to fight the syndrome popular to hikers and trailers, the sweaty back syndrome. This is typically the result of internal frame riding contrary to your back. Ventilation is also known as tension mesh suspension. It is often designed like a trampoline wherein the backpack is supported by a frame that instead of hanging several inches away from the back lies on the breathable mesh. Several models even come up with ventilation chimneys made into the back panels to foster airflow.
Pack Access
There are two common types of pack access. They are the following:
Top-loading
This is the most common type of pack access. In this type of opening, it is smart to keep the items that are not necessary until the end of the day be placed deep inside the backpack.
Panel access
This is the type where you see a front panel with zippers that folds open. It shows the entire interior of the backpack. Sometimes, other models have zippers on the side. This makes reaching for items placed in the deeper part of the backpack easier.
Pockets
There are different kinds of pockets that serve various purposes. The elasticized side pockets, for instance, lie flat when they are empty. But they stretch out to keep a water bottle or other objects. Another type of pocket is the Hipbelt. This type covers smalls things that you want to easily reach. It could hold energy gels, small medicine kits, a smartphone, or snacks to name a few.
Another type of pocket is called Shovel. Basically, it is a flap sewn into the front part of the pack that comes with buckle closure at the top part. It is originally designed to hold the shovel. However, it is now utilized to hold maps, jackets, and other items that are lightweight. Front pockets, on the other hand, are the most common and are at times integrated to the outer part of the shovel pocket.
Padding
In addition to the pockets or compartments, another important feature that should be taken into consideration is the availability of the padding. There are several models that offer padded hipbelt, lumbar, and padded shoulder straps. There are also those that come with a padded back or a contoured back. All of these paddings are integrated to provide comfort to the user. This is also to prevent those who carry their packs for a long time from getting tired and sore.


Fit
As soon as you have selected the type of backpack that you like, the next important criterion you should check is its fit.
The right fit should provide the size that is perfect for the length of your torso and not your overall length. It should allow you to feel a comfortable snug on the hips.
Torso Length
Some of the best Gregory backpacks are available in many sizes ranging from extra small up to large. This is very helpful because it means that it can easily fit a wide range of torso lengths. This variety of ranges could vary by gender. To make sure that you get the right length, check the specifications of the product the show its size details.
Waist Size
The most of the weight of your backpack, approximately 80 percent of it should be backed by your hips. Typically, the hip belts cover a vast range of hip sizes ranging from mid-20 inches up to mid-40 inches.
Expert Interviews & Opinions
Most Important Criteria
(According to our experts opinion)
Experts Opinion
Editors Opinion
Users Opinion
By Default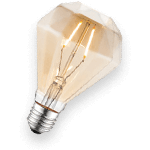 Capacity
However, if you go very small, you might also not be able to get all the essential things that you need. The listing of the capacity of the backpacks is very helpful, especially for online shoppers who would not be able to personally see the backpacks.
Size
The key to picking the right size is by ensuring that it is large enough to keep your things but not too large to be a burden.
Materials
It is also crucial that the material does not retain moisture or water so that it dries easily and does not become musty and wet. Also, look for a material that is not only dense but also lightweight like treated Nylon. This fiber can resist water and can protect the inside part of the pack.
Other Factors to Consider


Advanced Features
There are many reasons to start your search for the best backpack, regardless of how diverse the capacity you are seeking. If you are the type who likes to travel, you might be looking for something that can provide you with comfort but at the same time a limitless bad that can keep your valuables and hold them as you journey around the world. However, if you are just a student and you need to get something to help carry your books and tools from one point to another, then you might need a unique one that can offer you something more manageable. While there are all sorts of bags available today, most prefer the one that they can wear mounted of their backs.
A backpack is one of the first kinds of gear you will need to start your adventure. Since backpacks are usually worn for a long time, you would like to make sure that you only get yourself the best and the right one. The best backpacks that you can use for most outdoor adventures are not cheap. However, this should be an investment that you can integrate to your outdoor gears list that could serve its purpose for a very long time.
The Gregory is one of the best backpacks that offer many varieties and functionalities. Whether you are going to use it for camping, hiking, trekking, traveling, or any other outdoor activities, the brand has something for you. This popular brand only creates backpacks and right now, you can see a lot of varieties available. In fact, the company releases countless series that you might have a hard time keeping tabs of everything.
Therefore, it might be helpful if you have a shortlist of the best models of the Gregory backpacks in one setting. The models included in the product review section above were selected based on several factors, features, and criteria. Here is a rundown of the criteria we used in evaluating the different models. You can also use these criteria as your guide in choosing the best Gregory backpacks.
Frequently Asked Questions
q:

What are the Benefits if you pack light?

a:

There are many benefits of packing light. One of them is that when you bring less you have more alternatives. A compact backpack does not hold you back or tie you down from doing a lot of things while you are mobile. Aside from this, packing light offers convenience.

This is perfect if you are the type who likes to explore, walk, and check things out while traveling. It is always convenient to easily be able to tread the place with all your stuff and not feel like you first have to find a place to stay so you can leave your things. A bigger backpack attracts attention and people could easily identify you as a tourist. While this is not bad at all, it is always nice to blend in with the locals and their environment.

Security and safety are also other things that packing light could give you. Because you travel with a small-sized backpack, you can easily bring all your valuables with you wherever you go. It is also a way of making you and your things less of a target to criminals. A massive backpack is an attention magnet.
q:

What are the Different Kinds of Backpack?

a:

Day Pack
It is known as a day pack because it is usually only big enough to keep just right amount of supplies that you will need for a one-day trip. People who travel with the ease of extra lightness might want to try fitting all the stuff that they need into a day pack.

Hiking Backpack
The well-known travel type of backpack is made a hiking backpack. This is meant to carry weight for long distances and is usually filled to the brim.

Wheeled Backpack
This is ideal for those who are not comfortable carrying the backpack on their backs. This type comes with rugged wheels and straps.

Specific Travel Backpack
This type is not intended to walk for intensely long distances. Rather, it is designed to carry heavy loads of weight compared to the hiking backpack. This is usually durable and comes with a sipper access in its belly part and conveniently opens similar to that of a suitcase.
q:

How are Gregory backpacks measured?

a:

The Gregory backpacks can be measured using a tape measure that is flexible. You can also use the Gregory Fit-O-Matic. Measure torso length starting from the C7 vertebra or at the neck's base up to the place on the level of the spine with the upper part of the bony hip called the iliac crest. Do this twice or thrice to get the right and precise measurement.
q:

How many liters backpack do I really need?

a:

The daypacks usually range between 20 liters and 35 liters. The small-sized kind can carry stuff that is good for half a day hike. You will need a bigger backpack in the capacity of 35 liters for an all-day hike. This way, you can bring extra clothing, water, food, and other essentials. The daypacks usually range between 20 liters and 35 liters. The small sized kind can carry stuffs that are good for half a day hike. You will need a bigger backpack in the capacity of 35 liters for an all day hike. This way, you can bring extra clothing, water, food and other essentials.
Subscribe to our Newsletter