Best Backpacks For Women
last updated:
Feb 06, 2020
Is there such a thing as backpacks for women, specific only? If the answer is yes, the next one will be -Why? As a woman, I quite enjoy exploring the outdoors and seeing the beautiful things mother nature provides us. The most beautiful scenery, as you know, is off the beaten path, and most of the time, you have to backpack to witness these natural wonders.
If you are going to go backpacking and have some time with mother nature, you are going to need a backpack. So why not, backpacks for women?
We have found the best options from backpacks for women and also included some criteria to help you not only find the one that fits your needs but also to assist you in thinking about some features you may want in your pack to get you where you're going securely and comfortably.
In a Hurry? The test winner after 10 hrs of research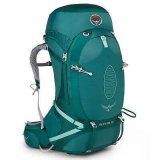 Osprey Aura AG 65
Why is it better?
High quality 
Lots of storage 
Lots of straps for extra support
In a
Hurry? Editors choice: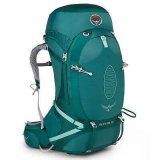 Test Winner: Osprey Aura AG 65

34
Researched Sources
1,477
Reviews Considered
10
Hours Researching
12
Products Evaluated
Comfort
Weight
Ease of Use
Features
Capacity
By Default
Criteria Used for Evaluation


Comfort
Comfort is probably one of the most critical factors you'll want to take a look at before purchasing your backpack. You need to consider the support of the pack when it is empty and when it is loaded, and its comfort level can also vary depending on how much you pack.
Some backpacks have pressure points on them that can cause bruising and rubbing, so you also want to make sure you check out your backpack for those issues.
When it comes to comfort, you might wind up having to trade off some comfort features if you prefer a more lightweight backpack. Backpacks for women designed to be lightweight typically don't come with as much padding, so that makes them lighter, but far less comfortable.
Also, backpacks that are designed to be lightweight are made to carry lighter loads. If you know you need to bring a more massive load, then you will probably want to opt for a more comfortable backpack that is made to handle heavier loads.
So, make sure you also think about the overall amount of items you'll be carrying. Plus, if you are planning on carrying heavier loads, you more than likely are going to need that extra cushioning and support.
Also, how much cushioning and support you get with your backpack will depend a lot on the overall cushioning on the hip belt and shoulder straps. Typically, the more padding you find there, the less chaffing and pressure points you will feel while you are on the go.
Another part of the backpack that dictates how much comfort you will get is the back panel, which adds to the suspension system on the pack. Some of these backpacks for women are designed with rear panels that feature a lot of cushioning, so you always feel comfortable.
Others are made to provide more stability and support for your back if you need it. Also, many of the backpacks on our list feature mesh panels for breathability on the back panel, so that you get the ventilation you need and don't have to feel like you are overheating or getting covered in your sweat. Having the ventilation can make you feel a lot more comfortable while you are on the move.


Weight
The weight of the pack can also determine a lot about the backpack itself. If you are opting for more lightweight backpacks for women, you are likely to get less cushioning, padding, and other features designed into your backpack. However, that choice is really up to you, and you need to decide if you want something more comfortable or more lightweight.
If you want a lightweight backpack, we offered three very lightweight ones on our review. Those three include The North Face Banchee 65, The North Face Terra 55, and Mountain Hardwear's Ozonic 60. All three of these backpacks weigh about four pounds or less, so they are built to feel light when you wear them on your back.


Ease of Use
How comfortable your backpack is to you also becomes an important evaluation point. We took a look at the adjustability and simplicity of each bag on our list.
Some backpacks for women are far more comfortable to use than others, and some are more difficult. What we discovered is that the more adjustability features that come with a backpack, typically, the more difficult the pack is to use. However, with that extra adjustability comes an excellent fit as well, so once you get used to adjusting those types of backpacks, you'll be able to settle on an excellent fit. So, there are positives and negatives to having this type of extra adjustability.
Also, some backpacks for women make it easier for you to access your items in your pockets as well as your main compartments when compared to others. So, while you are on the go in the great outdoors, if you want to access your pack with ease, you'll need to take a look at how easy it is to get your items out of your backpack without having to remove the entire bag.


Features
Features include many things when we take a look at these backpacks. Features include pockets, buckets, straps, and a few other concepts. If you want a lot of organization built into your pack, then you'll need to look for something that has several pockets. However, just having a lot of pockets typically isn't enough.
The location of the pockets also becomes essential. If you want to access your items easily while you are on the go, you need to make sure the pockets are designed with a proper placement that allows you to do this. So, that is certainly something you want to consider if you're going to be able to organize your items quickly.


Capacity
The capacity of a backpack is another crucial feature that shouldn't be overlooked. Knowing how to plan to explore with the backpack ahead of time will help you to decide which capacity will work best for you.
As a general guideline, for a day trip, a bag of about 20L to 35L will be sufficient. In this bag, you could fit, a change of clothes, an adequate quantity of water, snacks, a first aid kit, and a few other random necessities.
If you plan to take a longer trek, perhaps for a few nights, a 40L or 50L backpack will be better for you. In this bag, you will also be able to fit camping and sleeping gear. It should also be mentioned that if you are a winter trekker, a larger backpack will be necessary to carry thermoses and bulkier clothing.
Additionally, if you are one of those people who brings all of the "just in case" items, you may want to opt for a larger capacity.
Expert Interviews & Opinions
Most Important Criteria
(According to our experts opinion)
Experts Opinion
Editors Opinion
Users Opinion
By Default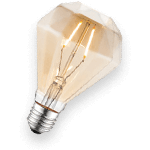 Packing Cubes
Use packing cubes to organize the space in your backpack. Whether you plan on using the bag for hiking, daily errands, or a diaper bag, packing cubes can help to avoid turning your pack into a Mary Poppin's bag.
The Features
It is essential to pay close attention to the features of the bag. The zipper, for example, is very important. You may prefer a zipper that completely unzips and opens up like a suitcase. A couple of other essential features that will make a big difference in comfort are the chest strap and hip belt. If you plan to carry a heavy load, these will make all the difference.
Other Factors to Consider


Weather Resistance
Depending on how you plan to use this backpack, weather-resistance may be an important factor. Many of these backpacks come with rain covers to help add to their water resistance. Most of these backpacks, except for the Mountain Hardwear Ozonic 60 which is fully waterproof, are simply water resistant and not waterproof. So, getting a rain cover with your pack can help you keep the rain away from your important items. Weather-resistant materials also tend to be slightly stronger and able to resist abrasions. This will amplify the durability of the backpack.


Value
No one wants to waste their money on a product that isn't worth it. Additionally, no one wants to overpay for a product that they could find elsewhere cheaper. When determining the value of a backpack, it is essential to look at all aspect, not just the price.
Take a look at the features of the backpack and how well it serves your needs. If you only plan to use for day trips, you would be wasting money by investing in a 40L bag.
Additionally, many brands, such as Osprey, offer warranties, some of them are even lifetime warranties. Also if you fall in love with one these backpacks but are put off by the price tag, take a moment to check out the features, comfort, durability, and ease of use. You may realize that this high price tag has been well-earned.
Frequently Asked Questions
q:

What do I need to know about the comfort level of my backpack?

a:

That will depend on how much padding you want, and how much weight you can handle. If you opt to purchase a backpack that is designed for more comfort, it will feature more padding and stability options, and that will make the bag weigh more.

For convenience, the first thing you typically look at is the straps, but the breathability is also an essential factor in how comfortable you will be. A backpack that overheats you just by wearing it is not going to be very pleased when putting into action.

If you prefer a more lightweight backpack, then you will probably have to sacrifice some comfort to achieve that. So, depending on what you need, consider if you want to opt for a more lightweight backpack or one with more cushioning and support.

Lightweight backpacks for women also tend to have less structure and organization. Ultimately, the choice is really up to you, and how much comfort you need alongside how much weight you can carry.
q:

Should I look for back panels that feature mesh panels, or is that important at all?

a:

Yes, you should. Since hiking is a very aerobic activity, it can cause you to sweat quite a bit. You'll want to make sure you have mesh panels on the back panel, so you get the breathability and ventilation you need with your backpack to stay comfortable.

You don't want to find yourself overheating, or feeling like you are covered in your sweat while you are on the go. That can feel very uncomfortable, and it is a situation you want to avoid. So, to take advantage of comfort, make sure to get a backpack that ventilates well.
q:

What do I need to know about my pack load before I purchase my backpack?

a:

You want to make sure you have a general estimate of how heavy your pack load will be before you purchase your backpack. Take time to think about how you will be using the backpack. If you usually only go out for day expeditions, a 20L pack will be plenty for you.

However, if you plan to take a multiple day trek, a 40L will suit you better. It may even be a good idea to invest in a couple of different sized backpacks to serve your many various adventures.

You need to match the pack load to the bag you want. If you plan on carrying heavier loads, a lightweight backpack probably isn't going to work for you.

However, if you do plan to pack light, then lightweight backpacks for women will work for you. So, take a close look at how much you will be carrying in your backpack, and factor that into your decision.
q:

What do I need to consider about ease of use when purchasing my backpack?

a:

First, how much experience you have with backpacks can play a factor, as well as how much you are willing to learn. Most of the backpacks for women that offer extra adjustments and bonus features tend to be more challenging to learn how to use, simply because there is more available on the pack to get used to.

However, the beautiful thing about these types of backpacks for women is that once you get them to adjust, you also get the perfect fit. The adjustments are something you can consider depending on what you want, but you also need to remember that some backpacks make it easier for you to access your items while you are on the go than others as well. So, try to factor in what you can take and go from there.
q:

What do I need to know about pockets in a backpack?

a:

Having a lot of pockets can be a great thing if you want the room to organize your items, but remember, pocket placement is also a key here. Make sure the pockets are designed so that you can easily access them while you are on the go, and that can save you a lot of worries.

You should take a look at how the pockets close. For secure access pockets, they sometimes don't sufficiently close, and your items can fall out. Some pockets use a velcro closure, and others zippers. Depending on what is preferable to you is what you will want to look out for. For your most valuable items, such as credit cards, a phone, or passport, you'll want to look for a functional interior pocket or even a zippered pocket on the back of the backpack that sits on your back.
q:

Is comfort or weight more important?

a:

While you do need to consider weight when you purchase your backpack, but you should focus more on the comfort of your pack. Remember, with lightweight backpacks for women; you are going to be restricted to carrying lighter loads and not having as much support and padding. So, make sure you figure out about how much you will be moving because that will also help you make your decision.
Subscribe to our Newsletter