Best Cycling Backpacks
last updated:
Sep 25, 2020
The wind whipping through your hair, the fresh air caressing your cheeks, and the slight burn of your hamstrings. There really is nothing better than exploring the outdoors on your bike. When you're on the trail, you are going to need a great backpack to carry all of your essentials in. Many cyclists like to carry with them, a small repair kit, a first aid kit, water, and snacks. Depending on your path and distance, you may prefer a 12L or a 20L pack. You should also take into consideration the accessibility of the water, as well as the overall comfort, stability, and breathability. To get you out on the trails in style and speed, we have done the research for you and compiled this list of the ten best cycling backpacks available today.
In a Hurry? The test winner after 13 hrs of research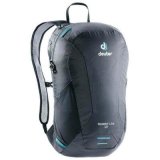 Deuter Speed Lite 12
Why is it better?
Affordable
Durable
Lightweight
Breathable
In a
Hurry? Editors choice: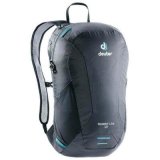 Test Winner: Deuter Speed Lite 12

16
Researched Sources
15k
Reviews Considered
13
Hours Researching
18
Products Evaluated
Features
Size
Comfort
Value
By Default
Top Ten Cycling Backpacks
Criteria Used for Evaluation


Features
The features of a cycling backpack can make an ordinary pack an extraordinary pack. It's always important to check out the pockets of a backpack. Having one big main compartment is great and spacious, but doesn't usually provide much organization. Think about where you will store your toolkit, your keys, phone, towels, and snacks.
Most cycling packs are also hydration packs, meaning they have a system with a water bladder, hose, and nozzle that allow you to drink without stopping and removing your pack. For this reason, one of the most important considerations you want to take into account when picking your bag is how much water you want access to while you ride.
If you are in the habit of hydrating well before you work out you may want to get a pack with a smaller bladder. Another reason to get a smaller bladder is if you are trying to minimize the weight you are carrying. The cyclist most likely to want this is the competitive road biker whose speed can be affected by small changes in their weight and by taking the small moments to stop to drink. A downhill biker will also not need to carry much water as they are typically not too far away from infrastructure where they would be able to get a drink. Cyclists who fall into these categories should look for a hydration pack with a bladder of 1 to 1.5 liters.
If you are less concerned with weight and plan to ride for a few hours every time you go out, a larger hydration bladder is a good idea. A 2-liter hydration pack is the most common size and can be found in many styles of backpacks. The size provides ample water for mellow all-day rides or intense few hour rides. If you are going to be frequently biking all day under intense conditions it is a good idea to get a 3-liter hydration bladder. Strong heat and sun, elevation gain, and sustained cardio all qualify as intense conditions. Full or multi-day rides are also scenarios where an extra liter of water may mean the difference between staying hydrated or not, which in part determines whether or not you finish your day. When biking, an intense cardio sport, it is incredibly important to drink enough water.
Also read about best selling oakley sunglasses


Size
Once you have clarified the type of cycling that you need your backpack for, the next step is to figure out how much stuff you will actually need to pack in that bag. This depends first and foremost on the length of the ride. If you generally don't plan to do more than two or three hours of biking at a time, a small hydration pack may be all that you need. This is true even if you will primarily be doing trail riding. Once you get into longer rides of four hours or more than you will need to start carrying much more with you.
Another consideration when thinking about what you will need to bring with you is the climate in which you will be cycling. If you plan to primarily ride in a humid environment you will need to bring less water with you than if you are going to be biking in the desert or at a high altitude. Likewise, some areas have temperature fluctuations and weather patterns that need to be accounted for in terms of extra clothing. For example, in the desert, it may be in the 90s during the day, while at night the temperature drops into the 40s. In other parts of the country, such as the Rockies, thunderstorms come from seemingly nowhere during the summer. If you are biking in a climate such as this you will need to bring many extra layers, meaning you will need a bag that can accommodate this.
When deciding what you need to bring it is also important to think about how many miles you will be going, and how far away from other people these miles will take you. This is different from time on the trail since if you are only going to be riding for three hours but are going deep into the woods you will still need to bring survival gear that could save your life if something goes wrong. Equipment to fix your bike, food, and extra layers (if you are riding in a variable climate) is suddenly necessary. If this is the kind of biking that you will primarily be doing than a medium to large pack that can accommodate the necessary gear is what you should buy.
Finally, there is the personal aspect of what you want to bring with you. Each of us has our individual preferences, and these should be taken into account when picking a cycling pack as well. Even if you don't necessarily need to bring extra gear, if you like having a sweatshirt or a snack with you at all times, you will want to make sure you buy a pack that can accommodate this. Remember that when it comes to getting into the outdoors it is always better to be more prepared.


Comfort
The overall comfort is an incredibly important criterion to consider. If your backpack is rubbing you the wrong way or causing you to overheat, you're not going to want to use it. When determining the comfort of a cycling backpack, check out the shoulder straps, back panel, and overall fit. Some backpacks feature waist or chest straps to help even out the weight distribution and offer more stability.
Like most other products, there are a few brands that produce backpacks whose quality is unquestionably a step above the rest. For backpacks this brand is Osprey. Although their biking backpacks are expensive, buying from Osprey brings with it a guarantee of quality that cannot be matched. Their internal frame technology literally lifts these packs off your back, making them the most comfortable backpacks around. They are also incredibly thought out, taking into account every detail that the person who that pack is aimed toward would think about. These are backpacks that you can trust.
Other tried and true brands that appear on our list are Dakine and Deuter. Both of these brands market their gear to outdoor enthusiasts. A knowledge of what is required to be comfortable in the outdoors is necessary when designing gear people want to use while doing these activities. These two brands have this knowledge.


Value
When looking for a cycling backpack price is not the only factor that should determine which cycling backpack you go with. When looking at the price, you should compare that to the features of the cycling backpack as if you are looking at a cheaper backpack it may not come with the features you will need while cycling. Also keep in mind that if you are looking for a cycling backpack that is higher in price, this does not necessarily mean that it is the best backpack for you or your cycling needs. Review the backpacks and make an educated decision.
Expert Interviews & Opinions
Most Important Criteria
(According to our experts opinion)
Experts Opinion
Editors Opinion
Users Opinion
By Default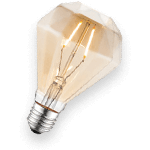 Hydration
When looking for a cycling backpack make sure it comes with the option to insert a hydration bladder, as this is the most efficient way to stay hydrated without stopping while cycling. When it comes to the hydration pack, no other brand has as much sway as Camelbak. This is in large part because Camelbak is who invented the hydration bladder in 1989. The rest of their prevalence comes from the fact that they continue to make quality hands free hydration backpack systems.
Durability
Checking out the durability of a cycling bag is always a great idea. Depending on the terrain you prefer, the pack may be in contact with rock faces and bad weather. Checking out the materials and how resistant to abrasions they are is important. Also, if you happen to take a fall, it is good to know that the contents of your bag won't be strewn across the trail.
Other Factors to Consider


Weight
Whether you are gearing up for a long or short ride, every ounce matters. Most likely, you will already be packing a toolkit, snacks, possibly a rain jacket, phone or camera, keys, and other miscellaneous items. Add a water bottle or hydration reservoir into the mix and it weighs you down a bit more. For this reason, it's a good idea to check out the weight of the backpack itself. If you are speed biking or biking over mountainous terrain, you are going to feel every ounce.
Frequently Asked Questions
Subscribe to our Newsletter