Best Hydration Bladders for the Outdoors
last updated:
Feb 06, 2020
When hiking, running, or performing any activity this summer season you will want to make sure you are properly hydrated to keep you going and having fun. Now, many of us opt to bring a water bottle with us to ensure we have water close by in case we need to hydrate but that usually takes up a free hand and can become a pain if holding a water bottle for long periods of time.
Do not worry, as there is a solution that will keep you hydrated while your on the go this summer, and that solution is a hydration bladder. Theseproducts are bladders that you can fill with water and slip into a hiking backpack or dog bag to ensure that you will have full access to your hands and still be able to get hydrated while on the go.
In a Hurry? The test winner after 11 hrs of research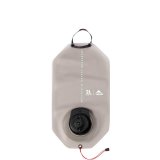 MSR DromeLite Bags
Why is it better?
Lightweight
Cap provides different use options
Built to Last
In a
Hurry? Editors choice: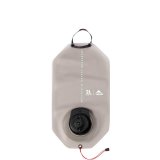 Test Winner: MSR DromeLite Bags

15
Researched Sources
1.2k
Reviews Considered
11
Hours Researching
15
Products Evaluated
Size
Ease of Use
Weight
Materials
By Default
Top Ten Outdoor Hydration Bladders
Criteria Used for Evaluation


Size
When you're preparing yourself for your next outdoor activity and know you will need to carry water, you'll want to take a moment to consider just how much water you'll really need to achieve your goals. Considering the amount of water you need to carry for your outdoor activities should also help you decide what size of a hydration bladder you require. If you do a wide variety of outdoor activities, and only want to purchase one versatile hydration pack for all that you do, then you'll need to consider the maximum amount of water you'll need to have for your most strenuous activities.
While you might feel like it's better to be "safe than sorry" with water and overprepare rather than underprepared, remember that this is not always the best approach to planning your outdoor adventures, either. Water isn't something that's particularly light to carry if you are hauling around a large amount of it. One liter of water, for example, weighs around two pounds. So, another thing to think about is how much water you really can carry without slowing yourself down, and whether or not you'll have options to refill your water bladder bag along the way.
Another concept to remember when considering what size of hydration reservoir to purchase is knowing you don't need to totally fill your bladder to the top each time you use it. If you are planning an activity you know will be a shorter event requiring less water, then only bring what you know you will need.
So, for those of you wanting to get one pack for all of your outdoor needs, think of the longest trip you might take and the largest amount of water you might need before you purchase your product, and try to match what you anticipate. Then, when you go on your shorter trips, fill the hydration bladder with only the water you need, instead of to the very top.


Ease of Use
Another important factor to consider when purchasing your water bladder bag is its ease of use, especially while you are on-the-go. The best bladders for outdoor enthusiasts are easy to drink from and hands-free so that stopping to hydrate is not required.
The most important feature to analyze when looking for a hydration bladder that's simple to drink from is the mouthpiece. You want to find a hydration bladder that gives you the amount of purified water you need whenever you need it with minimal sucking.
If you find you have to suck too much on the mouthpiece, you might find yourself having difficulty breathing during your activity, and then you'll most likely despise any reservoir bladder that makes you feel like you are short of breath.


Weight
The weight of your hydration bladder is certainly something to think about since you'll want to carry something that will be both convenient for you and that won't obstruct your outdoor activities. Most companies offer lightweight options that are easy to lug around and don't prevent movement. For smaller people, considering a lightweight hydration reservoir should be a necessity. There are many different options for our buying guide. Make sure the weight of the water reservoir matches your journey and fits you comfortably.


Materials
The materials that form your water bladder bag pack should also be a factor in your decision-making process. The quality of your hydration bladder pack will depend immensely on the materials that form the design. Several hydration packs are BPA-free, which helps prevent the water from tasting like plastic or chemicals.
Also, many water bladder use materials in the interior of the bladder, like silver-ion for example, that help destroy both bacteria and mold from building up and creating health issues.
Expert Interviews & Opinions
Most Important Criteria
(According to our experts opinion)
Experts Opinion
Editors Opinion
Users Opinion
By Default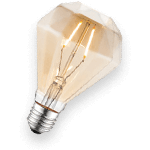 Needed for the outdoors
For the avid outdoor enthusiast, purchasing a reliable hydration bladder is a necessity. Water bladders are both affordable and comfortable ways to carry water efficiently and comfortably without restricting movement. Also, obtaining easy access to water without stopping, searching for a water bottle, or having to use one's hands for an extended period of time is a true benefit of these products.
Make sure it s versatile
When looking for a hydration bladder make sure it will be versatile and fit in any backpack or bag that you intend to use it with. The last thing you want is to purchase one that does not fit or is incompatible with your backpack.
Other Factors to Consider


Water Resistance
A hydration bladder's capability to be easily cleaned is another important consideration. If the water reservoir is difficult to clean, then you might wind up with some mold and bacteria build-up which can cause problems with your water and eventually your health. This build-up issue is especially a problem for those outdoor enthusiasts who prefer sports drinks.
For health purposes, you'll want one that is easy to clean, and many of these items on the market today are dishwasher safe, which is the most effective way to kill that bacteria and mold, and also the simplest way to clean it. How easy a water bladder is to refill is something else that will come into play with ease of use.
Many water bladder bags come with wide-mouth designs, which does allow for simple refilling just about everywhere. However, some of these wide-mouth openings can be hard to close, so make sure to consider how well you feel the mouth closes.
Frequently Asked Questions
q:

Why should I purchase a hydration bladder for my outdoor activities?

a:

If you are an active outdoor enthusiast, then you already know you're going to need to be able to consume water when you're out and about. Most outdoor enthusiasts feel bladders are indispensable, and a necessary product to utilize. Water reservoirs offer outdoor enthusiasts several benefits, and they are all things you'll want to capitalize on.

First, when you have a good model pack, you'll find that it is easy to stay hydrated and get the water you need while you are on the go. They use drinking tubes that can be easily accessed while you are in the middle of an activity. So, instead of using a regular water bottle, which requires you to stop, look for the water, and then drink it, you won't need to stop and can easily access your water.

It's also very easy to carry water in hydration bladders, and they don't require a lot of pack space usage, either. They are made to fit easily into a pack's outside frame, so you won't use any inside pack space. Your backpack, then, becomes much lighter to carry. Also, the action of carrying water in a bladder is much more comfortable than having to carry a water canteen, since a canteen can flop around the body and poke into the skin.

Canteens also leave you feeling lopsided, since all the water weight sets on one side of the body. Water bladders sit easily in backpacks without flopping around or poking into your body, and are designed to spread the water weight so you stay balanced.

The space-saving features are also a bonus and make them much more efficient than canteens. As you drink water, the reservoirs will shrink as they empty out, giving you more space in your backpack.

These water bag are also much lighter and carry more water than a plastic water bottle or canteen. Larger water bladders that hold up to three liters of water usually only weigh around six ounces. Most plastic water bottles weigh around four ounces and only hold about one liter of water.
q:

What's the best way to care for my hydration bladder?

a:

Hydration bladders are made to carry both water and sports drinks, or really any other special type of drink you decide to make for yourself to help you replenish whatever you feel you need while you're out doing your outdoor activities.

For people who prefer energy drinks and sports drinks, they'll have to remember that many of these types of beverages contain additives not found in water. Many of these additives, if left to sit inside it, can form into bacteria, even in those that come with interior features that help cut down on bacterial growth. If you're in a warm climate and using energy or sports drinks in your bladder, the bacteria can multiply very fast.

Of course, even if you prefer to just use water, mold and bacteria can build up through regular use and a lack of cleaning. So, no matter what you decide to put in your hydration bladder, you need to figure out an effective way to clean it regularly to prevent health issues.

There are a few different ways you can effectively clean it and keep it clear of bacteria and mold. One way to do this is to use hot water along with a couple of spoons of baking soda or bleach. Simply run your tap till the water is hot, and before placing the water in your water bag, first, add the bleach or baking soda. Then, add the water and fill your water pack about halfway.

Close the bladder and shake it for two to five minutes. Then, let the water drain out through the bite valve to clean and disinfect the tubes and mouthpiece areas. Rinse it out with water and make sure it is chemical-free.

Another way to clean it is to purchase cleaning tabs made for disinfecting these products. Fill your hydration reservoir with clean water, then drop one tab in and let it sit that way for about a half an hour. Then, rinse and drain the bladder.

Whenever you clean your water bag, you need to ensure you've effectively disinfected both the tube and mouthpiece. These reservoirs tubes usually need more than just a simple rinse, since mold tends to grow in the tubes quickly.

Mold can also stain in it's tubes, and even after you've cleaned out the tubes, you may still see the stains. To make sure you are able to get all of the mold and bacteria out of the tube and to keep the tube stain-free, you'll want to purchase a tube brush to help clean the tube.

Last, make sure you air dry this product before you put it away. Keep it away from the sun, and hang it out to dry somewhere inside your house.
q:

If i buy a more expensive hydration bladder pack, that means I will get the best quality product, right?

a:

When looking at investing in a hydration bladder, do not think the more expensive product you get the more durable or better quality it will be as that just is not the case. The best thing to do when looking for a durable item to last you years to come is to look at the material and also the reviews to see how the water bladder has held up for other consumers that have put them to the test. Do not solely be swayed by price as you may end up with an expensive water pack that will not hold up, make an educated purchase and do the research before buying.
q:

What sizes do hydration bladders come in?

a:

Typical sizes of these products are:

5 liters or less. These bladders are very small and minimal and work only for short, light outdoor activities.
1-1.5 liters. This bladder size works well for people that do short-distance hikes, runs, and bike rides for the average workout of about thirty to ninety minutes per trip.
2-2.5 liters. The most popular water bladder size, this option gives you enough water to not require much refilling and isn't too heavy or bulky.
3 liters or more. This size is really for the long-term adventurist who plans to keep going for several hours without wanting a refill. It can also be used by overnight outdoor enthusiasts.
q:

How do I know which hydration bladder will last me years to come?

a:

The hydration pack's materials will determine how rugged and long-lasting the product will be. Most water packs are built to take some abuse, but there are also other water bladder packs found on the market that are built to last a lifetime. The more resilient types of hydration reservoirs that come with features like welded seems do typically cost more, but can also last for an incredible amount of time, and do tend to save you money in the long run.

Also, having it that you know can withstand just about anything means you won't find yourself in the middle of outdoor activity with a bladder that breaks or malfunctions, leaving you with no water. So, reliability is a key factor, and something you'll be grateful for later.