Best Dive Watches
last updated:
Apr 04, 2019
There are so many different styles of watches in the world that it can be hard to decipher which one you need. However, for divers or any people who enjoy underwater activities, the answer is very clear. Yet, what exactly is a dive watch? Per its name, it is a watch that is designed for underwater diving and has specific features that are optimized for diving. Not all watches can be diving watches as true contemporary models will be in accordance with the ISO 6425 standard. As you will soon find out, there is a lot that goes into making a superb diving watch and it goes beyond their waterproofness. But, beware; some of the models that will be presented to you today may be vastly beyond your budget.
This is the best product on our list that is currently in stock: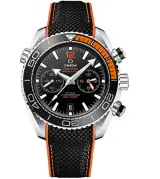 Omega Seamaster Ocean 600
Why is it better?
It has passed numerous tests by the Swiss Federal Institute of Metrology
The indexes are coated to emit light and allow the bezel to glow
The striking appeal of this watch is beyond words
In a
Hurry? Editors choice: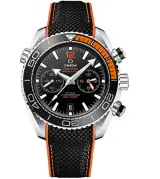 Test Winner: Omega Seamaster Ocean 600

11
Researched Sources
2.1k
Reviews Considered
15
Hours Researching
18
Products Evaluated
Water Capacity
Durability
Features
Style
By Default
Criteria Used for Evaluation


Water Capacity
There are two extremely important characteristics of dive watches that you need to pay close attention to. The second one will be addressed later but the first is undoubtedly its resistance against water. A watch that can't withstand water is not a dive watch, plain and simple. However, there are two critical components that allow dive watches to be submerged in water and they are its gasket and crown. Starting with the gasket, this needs to be integrated inside of the crown as it forms a seal between the stem of the crown and the movement of it. But, it needs to be a heavy-duty gasket as they can lose their elasticity over time.
For the crown, ideally, it will be designed to screw down into the watch. While you still can't open it up to adjust the watch underwater, this provides the necessary seal and in conjunction with the gasket, the watch's water-resistance. Now, not all dive watches will be rated the same and if you want to be safe for diving, it is ideal to look for 200 meters or more. Although, you can still theoretically dive with a less watertight watch just not as far.


Durability
Overall, the case and its components are the lifeblood of watches. For starters, outside of looking for a screw down crown, you want to ensure that the case as a whole is well-built. Typically, you will see most cases made of stainless steel. No matter what material it is made out of, though, it can't be prone to leaking because that will kill a dive watch faster than anything. But, you also may want to glance at the specifications of the case. For example, take a peek at how thick it is, how large the diameter is, and how heavy the watch is. These types of measurements are really just a matter of personal preference as it depends on how lightweight and large you want the case to be.
But, you need also pay attention to the screen. Most of the time, designers will build their dive watch with some sort of scratch-resistant sapphire crystal screen and this keeps the watch looking sharp. However, a watch that sports a non-reflective mineral glass display can also pay dividends as you want to be able to easily see the screen.


Features
The last section leads perfectly into this section as we are going to continue our focus on the case. However, let's analyze the internal components of a watch's case. Harping back on the topic of readability, it is more important than you may realize. In fact, the ISO has actually documented which components on a dive watch must be readable from 10 inches or further. This includes the elapsed time on the bezel, the time and an indication that the watch is running. To do so, many designers will add luminescent markers and glowing components.
However, and this is the second most important feature of these particular types of watches, the bezel needs to be uni-directional. The bezel is used on a diving watch to determine how long you have been underwater and this is crucial. The reason you want it to be uni-directional is that accidentally rotating it backward underwater can have ill effects and risk your air supply. Remember you are underwater and humans were not meant to breathe without oxygen; so the bezel is ridiculously important.


Style
Everything up until this point has been alluding to why dive watches are unique and the specific factors that make them function as dive watches. However, it really does not matter which type of watch you are talking about, albeit GPS watches, wristwatches, or even dive watches, the overall appeal of them is always going to come into play. Wearing a watch is a fashion statement no matter what it is designed to do. It should not be the primary reason you invest in a watch, but it is a nice perk.
Only you can decide what is appealing but to be honest, most all of the watches on this list are visually stunning. Watches with ideal color combinations and specific band materials (you may like the look of stainless steel over rubber, for example) can provide you with a sense of style which is certainly not a bad thing.
Expert Interviews & Opinions
Most Important Criteria
(According to our experts opinion)
Experts Opinion
Editors Opinion
Users Opinion
By Default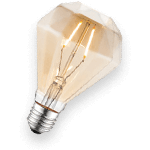 Design of the band
Now that the case has been analyzed in-depth, it is time to give some love to the band or the strap. First of all, you want the band to be comfortable as you are going be wearing it for extensive periods of time. Next, it needs to be well-built and able to withstand the rigorous nature of diving. This is why you will see so many straps made of rubber or stainless steel as these two materials can typically handle what the outdoor world has in store. As far as leather is concerned, it can be questionable due to the fact that it will stain easily and perhaps break down over time. Of course, no matter the design of the band, you need to do whatever you can in your power to prevent salt and other containments from causing corrosion or other damage. Once you have finished your dive, thoroughly rinse off the band with fresh water.
Other Factors to Consider


Effectiveness
Here's another one that should be considered with just about anything you buy, which will be repetitively used in multiple environments. The watch face, case, band, bezel, lugs, and crown if there is one, all have to stand up to whatever you're into. And, that's just the outside of the watch. The interior workings also need to be built to last as well. Of course, the construction, watertight properties, and strength of the case all factor into the life of the operation overall.
Frequently Asked Questions
q:

Why Do Bezels Only Have the First 15 Minutes Marked Individually?

a:

If you look at enough diving watches, you may begin to notice something peculiar about the bezel. Most of them will have the first 15 minutes marked individually and then all of a sudden quit marking them individually. It is almost as if the designers just give up after 15 due to the tedious nature of labeling them all individually. Clearly, that is not the reasoning behind it but what is?

One interesting explanation is that 15 minutes is the maximum amount of time a diver can spend at 130 feet below water. Past this, which is beyond the maximum depth for recreational diving, decompression stops will be necessary as the water pressure becomes too much to bear for humans. However, marking the first 15 minutes is not a requirement for diving watches but it is always fun to speculate on what their original purpose was.
q:

What is the Difference Between a Chronometer and a Chronograph?

a:

This concept has not been touched on but this really is a fantastic question and something you should be knowledgeable of. After all, there is a difference between a chronometer and a chronograph. The former is actually a watch that works in accordance with the Official Swiss Chronometer Testing Institute certification. Basically, a chronometer has a movement that has been obtained after passing precision tests at different temperatures and altering positions.

Meanwhile, a chronograph, which is featured in some of the dive watches on this list, is a standard watch that displays seconds, minutes, and hours. In conjunction with this is a mechanism that is used to measure the elapsed time by the means of the central hand. While a chronograph is not a mandatory element of diving watches, it is a nice feature to have.
q:

What Happens if the Watch Begins Fogging Up?

a:

Let's just come out and say this; if your watch begins to fog up inside of the screen then that is not a good sign. From your days growing up, you probably learned in science class that fog is made up of condensed water droplets. What happens is when the droplets are cooled to the point they can no longer hold the water vapor that is inside of them, fog appears. This means that if your watch is fogging up on the inside, there is most likely a sealing issue. Now, if the fog quickly dissipates after you clean off your screen then there is no issue. However, the issue becomes if the fogging effect does not go away.

Truthfully, the only thing you can do in this case is to either contact the manufacturer for further instruction or contact a local service center to see what they recommend.
q:

What Are the Accuracies of the Different Movements?

a:

Something that has not been touched on in-depth is the different type of movements that dive watches can have. For example, you may see mechanical, automatic, or quartz movement. In short, their accuracy is dependent on different variables. So, speaking for mechanical movement dive watches, the accuracy depends on the individual habits of the person wearing the watch. This can make it unreliable at times which is why you will see users prefer automatic or quartz movement.

Instead of being dependent on habits, a quartz movement watch will see its precision alter based on sudden changes of temperatures and also strong shocks. Because of this, they tend to keep a consistent accuracy more efficiently.