Best Underwater Lights
In a
Hurry? Editors choice: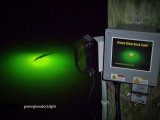 Test Winner: Green Glow Dock Light

The world is just a better place with lighting, right? Yes, that is a very broad and obvious claim but it really personifies why
underwater lights
are so useful. It also is one of the several reasons you have stumbled upon this guide today. But, why would you ever need underwater lighting? It is not as if you live down there. Well, it can come in handy in a lot of ways. For example, specific models
can be used to light up
your aquarium, can be mounted on your boat, or even be used in your backyard pond. But, some models will be tailored to a specific use so you need to be cautious and conclude why you want one, in the first place. However, as you will see, there are plenty of other decisions you will need to make so let's get this bad boy rolling.
Standout Picks
Criteria Used for Evaluation
Effectiveness
It all comes down to the brightness, ladies and gentlemen. And, when you talk about the brightness, you have to talk about the lumens.
Throughout this guide, you have come across the word "lumens" quite a few times and there is a reason for that. Simply put, a lumen is the best way that the brightness of light can be measured. Without going into the exact definition of what a lumen is, all you need to know is that it is the most efficient way to determine the lighting efficiency of any light source. Another popular measurement for lights is wattage but that is not a good way to measure the brightness. Although the watt rating is ideal to see how much energy is being used, it is not accurate when it comes to brightness.
So, with that out of the way, what is a good lumen rating? Well, it all depends on what you need the light for, quite frankly. In this sense, talking about underwater lights, you are going to want a pretty substantial lumen output. Whether you are using them for fishing or simply for aesthetics, they will probably need to illuminate a great distance. To give you a decent depiction, a standard 60-watt bulb is going to produce around 700 to 800 lumens. So, when you see anything higher than 3000 to 5000 lumens then you know that light is incredibly bright. You probably want to shoot for at least 1000 lumens. But, again, it does come down to how the light is being used.
Style
There are several different styles out there and you need to buy according to your needs.
Is there one design style that reigns supreme over all the others? No, and, quite frankly, that is not what this section is about. It is difficult to even give individual ratings for each product because this almost entirely comes down to your preferences. But, you need to be aware that there are several different types and styles of underwater lights on the market. Some are highly versatile in their applications and some are one-trick ponies (though they may perform that one-trick better than any others). To give you a better idea of what you may find, let's list some of the most common types.
For starters, there are several models out there that are tailored for fishing. Some underwater lights will be designed to be mounted on your vessel, while others may simply be portable units that can be dropped in an area of water to illuminate the area. Of course, you also have options that will work perfect for your backyard pond and maybe even as an aesthetic in your home. Along the same line, there are models that are specifically designed to light up home aquariums. Indeed, there are loads of different styles out there.
Water Resistance
This one is quite obvious but not all models will be the same in this category.
It should not come as a surprise that this criterion is as important as it is. After all, underwater lights should be protected against water. Ironically, this could be seen an unnecessary as all models will be waterproof by default, right? Not if you are talking about home aquarium lights which may be designed to be mounted on the side of the glass. Other than that, though, yes, most models will be waterproof. However, not all of them will have the same level of waterproofing. The term "waterproof" is not as simple as you may think. Two items can both be waterproof but one can end up being vastly superior. So, you need to look for a few features.
For instance, it all starts with the housing. The housing is going to encompass all the electrical components and LED bulbs and protect them from the water. The best housings offer full seals and are made of high-quality materials (such as naval-grade bronze). Also pay attention to the silicone O-rings, though, as they should be thick enough to prevent any water from seeping through.
Features
What color of light do you want emited and do you want color options? Answering these questions will be useful for you.
Though there is not a vast array of features to cover in this section, it still holds its importance. To be honest, it all comes down to the colors. There are some underwater lights out there that will be equipped with a full array of colors. Some of them will even allow you to select between said colors. For example, look at the top model on this list. It utilizes the full-color RGB spectrum to provide a nearly endless amount of color options.
Even if all the light does is toggle from on or off, though, the lone color it will emit can be important. If you are planning to invest in a model that is used for fishing, then the color is going to matter. For bugs and bait fish, it has been claimed that the best LED colors are green and white. Due to the short wavelength and vibrant lighting effect in nighttime water, blue is also a nice color choice.
Value
This is mostly in regard to the efficiency of the bulbs and the power draw.
There is probably a strong chance that you have heard your family members or friends rave at the efficiency of LED lighting. Or, perhaps you have done some research on the technology and fully understand its greatness. Although advanced technologies will continue to emerge as time goes on, LED lighting is always going to be an efficient means of lighting. Why else do you think that virtually every top-end model on this list is designed with LEDs? LEDs have been known to save tons of money as it uses less energy and lasts much longer than other lighting sources. Most are even rated to last 50,000 hours.
Also, in regard to the efficiency, look for models that do not draw much power. You can gauge this by analyzing the amount of wattage the lights draw (or the amperage).
OUR TOP PICKS FOR THE BEST UNDERWATER LIGHTS