Best Pool Lights
last updated:
Feb 07, 2020
Buying the pool of your dreams is one thing, but buying desired lights is an entirely different beast. While, on the surface, it would appear that purchasing pool lights would not be too tricky, there is more than meets the eye.
After all, first and foremost, several different types and styles will work in various manners. Additionally, you have to ensure that the lights you buy are compatible with the pool you have.
And, quite frankly, this is just scratching the surface. So, you may want to take a closer look at this guide to understand how to buy the best pool lights for your needs.
In a Hurry? The test winner after 8.75 hrs of research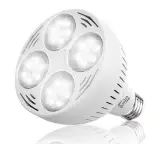 Bonbo LED Pool Lights
Why is it better?
Sports built-in overload protection
Backed by a 100 percent satisfaction guarantee
It is equipped with LED bulbs
In a
Hurry? Editors choice: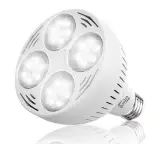 Test Winner: Bonbo LED Pool Lights

37
Researched Sources
32k
Reviews Considered
8.75
Hours Researching
17
Products Evaluated
Effectiveness
Compatibility
Style
Features
Durability
By Default
Our Top Picks for the Best Pool Lights
Criteria Used for Evaluation


Effectiveness
There are many factors you need to keep in mind when assessing performance.
The most crucial function of pool lights is their ability to light up your pool effectively. As obvious as that sounds, it means that the size of your pool will play a significant role. Thus, not everyone will need the same level of performance and brightness, so you need to buy according to your needs.
Oh, speaking of brightness, this is best determined by assessing any model's lumen rating. Lumens themselves are a unit of measurement that is used to measure the total light output of any device. So, the more lumens a specific model can emit, the brighter it is going to appear.
Regarding how bright of a pool light you should look for, the best ones will be well beyond 1000 lumens (there are some on this list beyond 3000 and 5000 lumens). But, again, it does depend on the size of your pool and how much light you desire.
Of course, you also can't forget about the wattage. While watts do not equate to brightness, they do play a role in efficiency. This is why many people dislike incandescent pool bulbs as though they are bright; they also run on high wattages. Meanwhile, LEDs often run as low as 20 to 60 watts.


Compatibility
At the end of the day, you need to ensure that the lights you buy are compatible for you.
Without question, this section is of the utmost importance. After all, you need to buy pool lights that are going to be compatible with the current pool you have. Now, there are decorative lights on the market that will fit in any pool. However, for permanent lighting, you will want to get down to the specifics.
For starters, most models will either be designed to operate with 120 or 12 volts. If your house runs off of 120 volts, then you will need a transformer to convert this voltage to 12 if you plan on buying a light that runs off this voltage.
Moving on, if you want to go with light bulbs, you need to keep a few things in mind. For the record, a pool light bulb can be an excellent pool light replacement option for you. But, the model you pick needs to be a style that is compatible with what your pool accepts. The fitting also needs to fit, clearly, so do not overlook that.
Lastly, on the sidewalls of your pool, there are probably already preexisting fixtures. Well, you need to ensure that the lights you buy are compatible with whatever fixtures are installed.


Style
As you will find out, there are quite a few different styles for you to choose from.
There is a variety of different pool lights out there from in-ground pool lights to above ground models. And, they vary in multiple other areas too. To begin, you can either go with LED, incandescent, or halogen lights. And, they all have their advantages.
For incandescent lights, they are often incredibly bright. Then again, as noted earlier, they are also not very energy-efficient. As for halogen lights, they are still around and do not require too much power to operate. But, the bread and butter of this technology are LEDs.
In addition to the fact that LEDs can be highly component in the brightness department, they are incredibly long-lasting and extremely energy-efficient. It is no surprise to see why so many of the best pool lights implement LEDs.
Of course, you also have lights that come with cords and even those that are just bulbs. For the former, they are often offered anywhere from 30 to 150 feet (the length of the cable). Oh yeah, and there are also decorative light balls that you can go with as a bit of a fun choice.


Features
Do you want models that can change colors and such? If so, there are some available.
For the most part, this section is all about whether or not you want lights that offer you with control and adjustability. Some of you will merely be looking for basic and bland lighting, and there is nothing wrong with that. But, if you want to add a bit of flair to your pool, check some of these features out.
Some models will come equipped with multiple colors. Typically, via remote control, you can change the light to the color of your choosing. Adding on to this, some lights will even come equipped with special effects. Models such as this will often be able to deliver a light show as they quickly change between different colors.
Now, some sellers will allow you to program their lights via an included remote control. However, you may need to do so with a control box. If a remote is included, though, check its range. Though this is tolerable, some remotes will have dreadful wireless scales.
If you want, you can also look for pool lights that offer protection technologies. A great example of one is the overload protection technology. This can be nice in the instance the circuits are overloaded as it will protect the light from severe damage.


Durability
The longevity of any given model will come down to several factors.
No matter what you are in the market to buy, as a consumer, you will always naturally prioritize options that are going to last longer (generally speaking). Well, the same concept applies here, but there are also plenty of individual factors that you will need to take into the fold.
This is all starts with the type of bulbs that are implemented. These were discussed earlier, and if you were paying attention, you would know that LEDs rule in this area. Several of them are rated to last over 50,000 hours (which can easily be several years). Meanwhile, other types such as incandescent bulbs will not even come close to that lifespan.
What you also need to pay attention to are the exterior housing and materials. While you are not going to be toying around with the light or lights you buy, their dwellings should still be rock solid. Some of the most common materials you will see are stainless steel and plastic. Either way, ensure that the housing is durable and watertight.
Oh yeah, and some units will come with replaceable bulbs. This can be handy in the instance where you need to replace one or two of them. Then again, not all models will be designed in this manner. With these, you will need to replace the entire unit to fix any of the broken bulbs.
Expert Interviews & Opinions
Most Important Criteria
(According to our experts opinion)
Experts Opinion
Editors Opinion
Users Opinion
By Default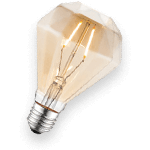 Effectiveness
It is all about performance and effectiveness. When it comes to lights of any kind, quite frankly, this is going to be true. To determine what is right for you, however, you need to know a few things. Outside of the fact that you need to know how much light you need, you also need to pay attention to lumens and watts.
Compatibility
The last thing you want to do is buy some new lights that will not work with your pool. And, yes, not all models will be compatible with what you have. For this section, there is a lot to get straight. You need to know the style of your pool, what bulbs your pool will accept, and how you will power them. Understanding these key characteristics will be vital.
Style
This section does play off of the last one in many ways. It goes to show just how important both of them are, quite frankly. Anyway, in specific, for this section, you want to focus on what style of lights you desire. From bulbs to corded lights to decorative balls, there are different options that you can select from. And, only you will know what you want.
Frequently Asked Questions
q:

Are there reasons to avoid buying pool lights?

a:

Believe it or not, there are some valid reasons behind why you would not want to buy pool lights. Now, as you are here today, we can only assume that you are interested. In spite of this, though, you still may want to be aware of some of the reasons why you could avoid buying them.

For starters, if you are never going to swim in low-light conditions (or at night), then they may not be worth it. Clearly, during the day, you will not need the lighting. Some people will also try to scare off unwanted pests and critters. But, if you do not have those types of problems, then you will not need to worry about it.
q:

Can they electrocute you?

a:

Here is the reality of the situation; when you combine water and electricity, then there is always a risk of danger. The two were never meant to coexist. But, pool lights will be sealed to prevent their internal components and circuitry from being exposed to water.

However, that alone is not going to save you from never being electrocuted. The primary issue you need to contend with is the faulty grounding of the lights. Even when they are not plugged in and running, this can make them a hazard.
q:

Are they dangerous in any way?

a:

This question is a follow-up to the previous one and instead of reiterating what was just declared, let's look at some new information. You already know that faulty grounding can be an issue but so can age electrical wiring. Defective underwater lighting, to begin with, can also be a reason for concern.

Then again, if you go with corded lights, you also need to ensure the cord stays mostly out of the water. With all this in mind, it would be wise to tread carefully and to know what you are doing when you go to install the lights.
q:

Can you hang lights over your pool?

a:

If you went through each item on the above list, then you probably noticed that we did not put the string fixtures on it. While you may see people with string lights installed over their pool, it may not be wise to do so. Of course, if you do want to, then you should ensure that you have at least a 10-foot clearance above the water. This level is mandated.

The worry is if they fall in the water as some string lights will not be waterproof. With voltage running through them, this could end in lousy electrocution.
q:

Why should you buy them?

a:

The main reason why you would want to buy and install pool lights is for nighttime swimming. And, for this reason alone, there are a plethora of sub-reasons, so to speak, that can come into play.

For starters, the ambiance of having colored lighting inside your pool at night makes the experience even better. Of course, what about if you have children that want to swim at night? Installing lights will allow you to keep a better eye on them.
q:

Will maintenance be required?

a:

For the most part, there is not going to be much-required maintenance on your part. About the only aspect, you will need to worry about is when you need to replace a bulb. Keep in mind, though, that not all lights will allow for their lamps to be replaced.

So, for these, you will need to replace the entire unit. But, that is all there is to it. Once they are installed and ready to go, all you need to do is sit back and enjoy them.