Best Fishing Gloves Reviews and Guide
last updated:
Feb 05, 2020
While you are out fishing, there are certain materials you need in order to have a completely successful trip. What those materials are, though, truly depends upon how in-depth your fishing experience is. If you want to go to a bank along the water and just cast a line, then having a fishing rod a few worms will suffice. However, if you want to sign up for a competition, then having just a rod and some worms will not be enough to help you win. When it comes to ensuring that the fish you catch don't get away from you once in your hand, the best practice is to have some fishing gloves. Check out our top picks below to improve your grip on first prize.
This is the best product on our list that is currently in stock:

Rapala Marine
Why is it better?
Good grip
Great protection
Very comfrotable
In a
Hurry? Editors choice:

Test Winner: Rapala Marine

13
Researched Sources
2.3k
Reviews Considered
15
Hours Researching
18
Products Evaluated
Style
Breathability
Durability
Brand
By Default
Criteria Used for Evaluation


Style
The Fingerless fishing models are not really an option for those who do ice-fishing, so if this is what you are looking for, you can skip this part.
When it comes to warmer environments, you have the choice between obtaining models which have full fingered coverage or ones which only cover up to a certain knuckle on your finger. There are also options which cover a couple of your fingers while also leaving three different fingers uncovered. Depending upon the type of fish you are fishing for, this could determine what kind of fingerless model you should purchase. In addition to this, it is all about comfort, and finding the right fingerless options which is best for you is key towards keeping a pair of fishing models for the long-term.
There is no wrong answer with either the complete fingerless option, or the 3 fingered fingerless model. Having your fingers exposed will typically grant you better grip, as your skin has more grip than a typical raw material. There are some models in the marketplace which offer grip all the way up to your fingertips, but the most common gloves typically just offer extra grip in the palm area. Plus, only having coverage on two fingers, and having three fingers exposed, is quite the different feeling, and one you would have to get used to.


Breathability
When it comes to finding the right fishing model for your needs, one of the most important factors is the kind of climates you will be fishing within.
If you tend to fish in warmer conditions, then you have to watch the temperature of when you fish. The thicker the model, the more uncomfortable your hands will be. You will have to find the right balance of thickness for protection versus the comfortability of your hands. There is something to be said for having more protection for your hands, as you can always deal with your hands being sweaty, and you can take it off at times when you are not reeling in any fish. Once again, it all depends upon how comfortable you will feel out on the water with the pair you purchase.
If you are out fishing when the temperatures are low, then you will need to have ice fishing models which are thicker. However, if they are too thick, then you may not be able to manipulate your fingers as you need to in order to do everything you need. If your fingers can't move, then you won't be able to put the proper bait on the hook, or be able to reel in the line at the proper time. There is a thing of having too thick of gloves, so you will need to find the right fishing models which you can operate while the temperature is low outside. They can't be too thin, as your hands will not be able to full function correctly, but they can't be too thick, where you can't operate your fingers properly.


Durability
Once you have found the right pair for your needs (for example you may need fly fishing model, waterproof fishing models, you want to ensure that you have one that will last a long time. You don't want to be replacing them multiple times during a season, as that is an added expense that you do not need to incur. However, if you have a very inexpensive pair, as that is the one you are most comfortable with, then you know what you are getting yourself into. Another thing to consider when it comes to durability is the type of water that you typically fish within. If you fish within freshwater or saltwater, it will have an effect, and how long they last. If you have a pair which is made out of a thinner, absorbent material, then having that model around saltwater will not work, as the salt water will eat them up.


Brand
There are a variety of different brands which are available, all of which offer you different selections to help meet your needs. More times than not, once a fisher has found a brand they like, they tend to stay with that brand; although that is understandable, every couple of years, you may want to check out other brands and see what is available, as quality and comfort change on a frequent basis. With that in mind, here are some of the best brands in the marketplace for you:
Rapala – Rapala has a couple of different models for you to choose from, which focus on ice fishing. Their options are full fingered, and are lined with Thinsulate ® to ensure your hands stay warm throughout your entire ice fishing expedition. Not only this, but they come equipped with hook and loop wrist closures, so it is much easier to get your lines ready, compared to having to attempt to fumble the lures with your covered fingers. Their models also work well in icy and freezing rain conditions, and come in a variety of different sizes.
fishing gloves
IceArmor – This line from CLAM Outdoors offer you a wide range of options to choose from for your ice fishing needs. If you want a model which has finger holes on them – you can get them. If you want a model which encases all of your fingers together – they have those options as well. Their models are made out of a variety of different materials, to help you narrow down what type is best for you. Some of them zip up, as well as models which can be secured using a strap. Some IceArmor pairs are made out of leather, as well as other types of material, along with some which are double lined, and thinner, depending upon your needs.
Glacier – Glacier has a long line of models for you to choose from, each of which employs a different feel and design. Few models that focus on low-temperature climates, as well as models that are intended for milder climates. If you want models which cover all of your fingers, they have it. If you want a fingerless types, they have those as well. If you want a model that is in white or black or possibly even in camouflage, they have all of those options. You can purchase a pair which has extra protection around your whole hand, or just in the webbing between your thumb and pointing finger. No matter what your needs are, you can find the right pair based on the color and design you want.
Field & Stream – Although they are mostly known for their hunting gloves, Field & Stream has a variety of fishing models which are available for your needs. Although they do have some which are in black, they are mostly in a camouflage design, and they have models which are good for either warmer temperatures, or arctic fishing. Most of their products come with a Velcro or a Strap system to help keep them snug on your hands, and they do have ones which both cover all of your fingers, or are fingerless. Different types they make have different levels of comfort and layers of protection, so you can ensure you find the right pair which fits you best.
Pelagic – Pelagic has a couple of different levels, which come in either a red or a blue color. These fingered models also have extra protection along the fingertips, as well as along the webbing between your pointing finger and your thumb. These are fitted, and have a Velcro strap to ensure they stay on tight with each wear. These heavy duty models are perfect for when you are fishing for bigger fish, as they will provide you with the right amount of grip needed to bring each fish into your boat, so you can enjoy later. The heavy dutiness derives from a Kevlar material, to help protect your hands from blisters and line cuts.
fishing gloves
AFTCO – There are a few different fishing models within the AFTCO brand, all of which offer you a solution for your needs. Mostly found in a royal or navy blue color, their models are fitted for your hands, and come with a Velcro strap to help ensure they stay on your hands during each fishing trip. They have both full finger model, as well as fingerless models, and are made out of a variety of different materials. The heavier the pair, the more protection you are offered, but also the more expensive each one is. These models are excellent for saltwater fishing, and provide youa with solid grip so you can grab any fish within the sea.
Berkley – There are a couple of different designs which Berkley offers you, each of which will help provide you with a solution to your fishing needs. These neoprene models are both flexible and heavy-duty. There is extra protection between your pointing finger and your thumb, while also providing a way to keep your hands waterproof and warm. These models will fit over your hands with ease, and come with a Velcro strap to ensure a tight grip on each fishing trip.
Lindy – Made out of the Superfabric material, this model comes in a variety of different styles and colors, including black, orange and yellow. This model will ensure your hand doesn't get touched by any of the dangers you might find within a fishing boat, including errant hooks and knife swipes. In addition to that, you have to deal with a variety of things on each fish which could cut you – with these models, your hands will be fully protected. Not recommended for areas which are really warm, as there is not much breathability offered. They are also machine washable, meaning you can knock the smell out after each trip, and ensure they stay durable for a long time.
Expert Interviews & Opinions
Most Important Criteria
(According to our experts opinion)
Experts Opinion
Editors Opinion
Users Opinion
By Default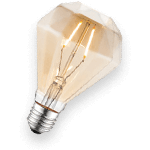 Replacement
When it comes to replacing them, there is no one universal answer to this question. Well, unless they rip; at that point, no matter what kind of material they are made from, you will need to replace them. However, if they have not ripped, then, for the most part, you should be fine with them. Some models do have extra grip pads on them, and so if you notice the grip is starting to slip more than usual, then you will want to look into replacing those. Also, if you can tell that they are starting to become too tight, or too loose, at that point, you should start looking into replacing them as well. However, they are not something you should have to replace every season, as they should last for multiple years. It is also dependent upon how often you fish – if you fish every day, then they will have to be replaced sooner. If you only fish occasionally, then they should last for a long time.
Other Factors to Consider


Materials
When looking at fishing gloves, the kind material each one is made out of is very important, as you don't want to have too much, or too little, of material for your fishing needs. If you know you will be fishing for fish which have larger scales or gill plates or larger teeth, then you will need to get a pair which offers a material which will protect you from getting cuts and scrapes. In contrast, if you mostly are fishing for fish which are pretty docile, and in a warmer environment, then having a model with material that is more breathable and thinner would suffice.
If you are ice-fishing, clearly you will need type offishing models which are thicker. However, thickness is not the only factor here; you can also search for models which offer an extra layer of thermal protection. The thermal protection will ensure your hands stay warm, no matter the temperature outside, and also help your hands from not getting frigid if they end up getting wet. There are some models on the market which will allow water to penetrate right thru them; if this happens while you are ice fishing, then your hands could be in danger of getting frost bite. Knowing the material within is vital to your own well-being.
Frequently Asked Questions
q:

If I buy full-fingered model, but then want to go fingerless, can't I cut the glove?

a:

Depending upon the material, this may or may not be a viable option. If you have a pair which is made from a rubber material, then cutting off the fingertips would not be that big of a deal. However, the thicker the model, the less recommended it is for you to cut the fingertips off. This is due to the more material which can be found within the finger area. If you do cut the fingertips off, then you will need to sew them together so you don't lose any material within the fingertips that you leave. Once again, this is not really recommended, but if you are in a pinch, then there is nothing truly wrong with it.
q:

Even if I fish in warmer environments, can't I use a thicker pair?

a:

You can use thicker models in warmer environments; it all comes down to a comfort level. Because most thicker models come with a Velcro strap, no matter how much your hands may sweat, they should stay on tight. What you will want to ensure is that your thicker pair is machine washable, as the smell from within after each fishing trip will be one that you will want to clean out.
q:

If they do rip, can't I just duct tape over the hole?

a:

Although duct tape does offer a solution to a wide variety of problems, using duct tape to fix a ripped hole is not one of them. Because you are dealing with water, the duct tape will not hold for a long time when operating under those conditions. In addition to this, duct tape does not offer you much protection from being cut by a fish, as it will slice thru the duct tape. The best practice here is to replace them.
q:

How do I chose the right pair for me?

a:

When it comes to finding the right pair, there are a few determining factors you need to consider in order to find the right fit for you. Clearly, you will have different needs if you are ice-fishing versus fishing over the open waters in a warmer environment. From there, once you determine what kind of fish you will typically be fishing for, and what kinds of dangers they pose, if any, will help you determine the kind of material you need. Then, when it comes to comfort, you can figure out if you need full-fingered models versus having fingerless models. At the end of the day, finding the pair which offers you the right amount of protection, performance and comfort are what will comprise the ideal glove for you. This may be vastly different than your fishing buddies, and this is perfectly fine. What matters is that you have a model which helps you catch the most fish as possible, while ensuring you return back home in the same physical condition as when you left for your fishing trip.