Best Dive Knives
last updated:
Feb 07, 2020
Newer divers may be surprised when they are told that one of the pieces of equipment they need to consider when diving is a dive knife. From a novice's point of view, they may not understand why a knife would be useful or necessary while diving. Underwater, it is not going to necessarily be used as an all-purpose tool and is more of a precaution, yet it can be useful in instances where you need to cut fishing line or other surrounding obstacles. Of course, it should not be used to harm marine life and should not be considered a weapon unless a disaster strikes. Simply, just think of a diving knife as a tool you would rather have and not use than one you need and do not have. Check out our top picks below.
In a Hurry? The test winner after 12 hrs of research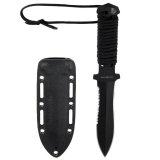 Aqua Lung Argonaut
Why is it better?
A tactical tool is featured at the butt of the handle
The blade is fashioned from one piece of 4mm-thick titanium
You can choose from a Spartan or Blunt tip
In a
Hurry? Editors choice: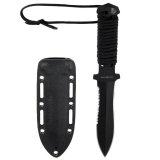 Test Winner: Aqua Lung Argonaut

11
Researched Sources
2.3k
Reviews Considered
12
Hours Researching
16
Products Evaluated
Style
Size
Durability
Materials
By Default
Criteria Used for Evaluation


Style
Moving away from the blade and the handle for a second, it is time to give some much-needed love to this specific section. When it comes down to it, there are two primary manners in which you are going to store your knife. You are either going to get a folding knife or one that comes with a sheath (as most fixed blade knives will come with one). There are benefits and drawbacks to both options.
Folding knives are nice because you never have to worry about the blade snagging on the material of the sheath. Instead, you merely fold it and store it in your BCD pocket or other location. Yet, it can be a nuisance every time you want to use it as you have to manually unfold it; which could be difficult when wearing gloves. On the flipside, a fixed blade with a sheath is convenient as most sheaths will come with a quick-release mechanism that allows you to instantly gain access to the knife. But, the blade is always exposed this way.


Size
Both of the previous sections flow right into this one as the actual design of both the handle and the blade are important enough; but, you can't forget about the sizes of both of these design features. There is an old expression that goes, "does size really matter?" Well, for the blade and the handle of a knife it most certainly does. However, you also need to remember what the knife is being used for. If you are just a recreational diver, you really only need a medium-sized knife. In fact, most professional divers will need anything bigger than that as a diving knife is really only supposed to be used for obscure and once in a while occurrences.
Any blade between four to five inches should do fine as a larger blade may just end up becoming a nuisance for you as it constantly gets in the way. In addition, though, it is ideal if the handle is identical in size. As such, if you decided you wanted a five-inch blade you should also get a handle that is close to five inches in length.


Durability
We go from the end of the knife to the beginning of the knife. Of course, this is referring to the handle of the knife and it is a very critical portion for you to assess. Clearly, the main aspect you want to prioritize is the comfortability of the handle. Even though you probably will not use a diving knife for extended periods of time, a painful grip can instantaneously have ill effects. One surefire way to ensure it is comfortable in your hands is if it sports an ergonomic design. Small features like the shape of the handle and if it integrates finger grooves can make this happen.
Speaking of finger grooves, the amount of grip you have is also critical. The grip is important enough for a standard knife but when you take into account the underwater dynamic, which will naturally make things more slippery, it becomes even more important for a diving knife. Also, even though it is not mandatory, you can also look for handles that are designed with a lanyard hole as you can wrap rope inside of them to wrap around your wrist as an extra precaution in case the knife slips.


Materials
First and foremost on your quest to find the best diving knife is to address the blade. For now, let's just focus upon the physical makeup of the blade such as the materials they are made from. So, where do you begin? Probably the most important decision you have to make is whether or not you want a stainless steel blade or a titanium blade. As you saw throughout this guide, several of each made appearances. They are both tremendous blades but they do have specific differences. For example, stainless steel blades will generally require more maintenance than their titanium counterpart. The reason for this is titanium blades do not contain carbon, which stainless steel does, and therefore will not rust.
However, on the contrary, titanium is harder to sharpen than stainless steel. But, given the amount of use a diving knife will have, you should not have to sharpen it very often. The next major point of a blade is its edge and whether you want a serrated or straight edge. Thankfully, most designers make this choice very easy as they will integrate both a straight and a serrated edge on their diving knives.
Expert Interviews & Opinions
Most Important Criteria
(According to our experts opinion)
Experts Opinion
Editors Opinion
Users Opinion
By Default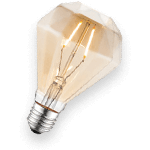 Proper Care
Whether or not you go with a titanium or a stainless steel blade will have an impact on the overall level of maintenance that is required, as you already know. Yet, either way, there are some general maintenance tips that you can follow to ensure your knife performs to the standards that you expect for several years to come. To begin, you should always do pre-checking before you actually go diving. Ensure that the locking mechanism is working correctly and check to see if there is any corrosion on your blade. After every dive, also, make it a habit to clean off the knife with fresh water. If you dive in the ocean, make sure to scrub it clean to remove any salt that remains on it. Lastly, every once in a while, disassemble the knife (if you can) and perform a throughout clean on the blade and the handle.
Other Factors to Consider


Color
The final main point of emphasis for diving knives is the different types of versions that they are offered in. In terms of the color, sometimes a yellow, an orange, or any other bright colored handle is preferred as it enhances the visibility. But, arguably more important is the design of the tip. For the most part, not all the time, manufacturers will give you the option of a blunt tip or pointed tip (or even a tanto tip which is a combination of both). Blunt tips may be the better option for recreational divers as it is much harder to accidentally puncture something. With a pointed tip, the end is much deadlier and probably better suited for spearfishing.
Frequently Asked Questions
q:

How Important Are Diving Knives?

a:

It is only fitting to cap off this guide with this question as even though it has iterated a few times, it is worth coming back to so the point can really be driven home. The most obvious reasoning behind bringing a diving knife with you during your scuba adventures is entanglement. If you need to remove yourself from a bad situation, having a dive knife by your side will come into play.

The same goes if you need to remove your gear if any sort of disaster strikes. Think of a diving knife as a home defense gun in that you almost would prefer to not have to use it.
q:

Are Dive Knives Legal?

a:

Speaking of an interesting question, this is one that arguably gets brought up the most when anyone is talking about any kind of knife. It is the simple question of whether or not knives, and in this case dive knives, are legal. Unfortunately, there is simply nothing simple about this question at all. What needs to be remembered about diving knives is at their core, they can be used as a deadly weapon that can maim and possibly kill another human being. Because of this, much like handguns, laws have been set forth by the government.

In terms of the legality of diving knives, they fall under the category of folding knives or fixed blade knives because that is what they are. Each state may have different regulations so all you need to do is check the laws in your state pertaining to knives.
q:

Should You Carry Multiple Dive Knives?

a:

This is a rather interesting question and it is something that has not been alluded to up until this point. Up until now, you may have been under the impression that one diving knife would suffice. It may surprise you to know, though, that carrying two diving knives on a diving adventure can actually be a smart decision. The reason for this is strictly for precaution in case one of your knives gets tangled or in case you can't access one for whatever reason.

Not everyone will deem this necessary as, after all, not everyone will possess the funds to buy multiple high-quality diving knives. On top of that, some people will just see it as a waste of money and be content with taking one on their journey.
q:

How Do You Sharpen a Dive Knife?

a:

Every knife owner knows that eventually, the blade needs to be sharpened to perform at its highest level. They naturally dull over time due to the abuse they go through. But, because of the nature of diving knives, unless you use them outside of diving you probably will not need to sharpen them very often. However, if you start to notice that it is struggling to cut through items that it once had no problem with, it may be time to sharpen it up.

Sharpening a plain edge will be little to no hassle but a serrated blade is a different story. The reason for this is it is difficult to sharpen them without warping their shape. If the performance has weakened considerably, though, try using a sharpening rod. Simply locate the beveled edge of the blade and run the rod along the angle of it (you can look up tutorial videos for easier clarification).
q:

Could a Dive Knife Be Used to Deter a Shark?

a:

Remember when it was proclaimed that diving knives are not designed to be used as a weapon underwater? Well, what happens if a situation presents itself and you are under attack and need a weapon to defend yourself with? If you dive in the ocean, the last thing you want is to be attacked by a shark. However, could you use a dive knife in the scenario that this happened? Look, that was a lot of questions that were just thrown at you but they all have the same answer. Yes, you could technically use a diving knife in this type of a situation but it is most likely not going to do you any good unless you handle a knife the way John Wick can handle a gun.

A deadly underwater predator such as a shark holds every advantage in the book and you will be no match for it even with a diving knife.