Best Ice Fishing Boots
last updated:
Feb 21, 2020
How many of you reading this right now are avid fans of ice fishing? If you are then you do not need to be informed that you need a high-quality pair of boots when you go out. It is called ice fishing for a reason and, indeed, you will need to withstand colder climates when you partake in the activity. Outside of various other pieces of gear and apparel, it is 100 percent essential to go out with appropriate footwear. This footwear, and in this case this is referencing ice fishing boots, not only needs to keep your feet and toes cozy but also needs to provide ample traction when you walk. Of course, there are various other considerations you need to make so let's not waste another second.
In a Hurry? The test winner after 3 hrs of research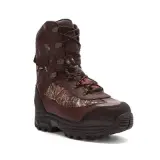 LACROSSE HUNT PAC
Why is it better?
Designed with an Ice Grip outsole
The toe cap and heel are reinforced
Features a unique and well-thought-out visual design
In a
Hurry? Editors choice: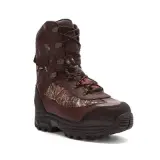 Test Winner: LACROSSE HUNT PAC

4
Researched Sources
20
Reviews Considered
3
Hours Researching
17
Products Evaluated
Effectiveness
Durability
Size
Traction
Comfort
By Default
OUR TOP PICKS FOR THE BEST ICE FISHING BOOTS
Criteria Used for Evaluation


Effectiveness
The boots you wear need to be both waterproof and heavily insulated if nothing else.
Given the nature of these types of boots, it only makes sense that the most important criterion is going to be their heat efficiency. After all, they are designed for ice fishing and that means that the climate outdoors when you wear them will be frigid. The question is, though, as the buyer, what do you need to look for? Well, in regard to the heat efficiency, it all starts with the insulation. Much like when heating a home, you need adequate insulation as the heat can't be allowed to escape. One of the more popular insulations you will find is Thinsulate Ultra Insulation. Now, the thicker the insulation the better so if you plan to ice fish when it is below zero, then you need thick insulation (possibly over 1000 grams).
However, in order to ensure optimal heat efficiency, the boot should also be waterproof. Not just water-resistant but 100 percent waterproof as your feet will be subject to snow, ice and moisture when you wear them. Ensure that the seams are all sealed and that no water is allowed to penetrate inside. Without question, this is the quickest way to ruin your afternoon of fishing.


Durability
As with any footwear, you do not want to skimp on the materials and the craftsmanship.
No matter what type of footwear you ever plan to buy, you always need to make the longevity a top priority. There are two reasons why. Firstly, who wants to buy a new pair of shoes or boots every year? Second, footwear will endure a lot of abuse and needs to be designed to handle it. In regard to these types of boots, the issue is amplified as the weather will be frigid and the conditions will (some of the time) be bad. The main thing is to look for high-quality materials. And, it is not just one area that you need to look at. For example, the shell should be made with high-quality materials, much like the uppers and soles should be. Two common materials you will see are rubber and leather due to their fantastic natural properties and durability.
Oh, and speaking of which, you can also look for vulcanization. Vulcanization is when a material undergoes a chemical process and this will make the material much stronger and much more flexible. What you can also do, looking at the longevity in a broader lens, is glance through customer feedback. If several buyers have experienced longevity issues with a specific brand then you may want to stay away from it (although outside factors can come into play).


Size
What good is a pair of boots that do not fit your feet properly?
Everyone has gone through the pains of buying footwear. Without question, the most annoying aspect of doing so is finding footwear that fit your feet properly. It is typically not as simple as looking at your current shoe size and buying accordingly. In fact, when you go to buy a pair of ice fishing boots you will usually have to go a size up. As you have seen in this guide, most models will run small. Then again, even if they do not, it is also not a bad idea to order a size up if you want to wear heavy-duty socks underneath. No matter, see what other buyers have said to get an idea of the size that you should order.
This is also where ordering online is a significant disadvantage. At a local retailer, you could merely try on the boots yourself. Clearly, you can't do that when ordering online. So, be prepared to possibly return the model you get for a different size. As for how a pair of ice fishing boots should fit, your feet should fit snug (except your heel) and the ball of your foot should sit at the widest part of the sole.


Traction
Given you will be walking in slushy conditions and on ice, you will need ample traction.
Do not overlook some of the minor features, ladies and gentlemen. It really is easy to forget about the outsole (or sole) when you are buying any type of footwear. However, it is essential to analyze the design of the outsole, in this case. It does not take a rocket scientist to conclude that ice is slippery when walked or ran on. Along the same line, the same non-rocket-scientist can conclude that traction will be needed in slushy and snowy conditions. All this points to the need for a well-designed outsole that offers optimal traction.
The best outsoles for this are what is known as lug soles. These are made of rubber and feature deep indentations to provide enhanced grip. The rubber itself adds slip resistance but the integrated grooves amplify the traction and allow you to remain stable on slick terrains. Now, ice is still slippery regardless (especially if you are walking on black ice) so you need to be careful.


Comfort
While the model you pick certainly needs to be warm, it also needs to be comfortable too.
It really does go without saying that any boots you every buy should be comfortable. Not only can this be claimed for any type of footwear you every buy but also for each and every garment you ever buy. Anything you physically put on your body needs to be comfortable, let's just say that. Clearly, in regard to ice fishing boots, you want the interior to provide ample cushioning. You also want a bit of flexibility as you do not want your feet to feel trapped.
In addition to this, the footbed itself needs to provide both comfort and support. One of the most popular ones out there is molded EVA (which stands for ethylene vinyl acetate). This is for good reason as EVA is essentially foam and is flexible, lightweight and supportive.
Expert Interviews & Opinions
Most Important Criteria
(According to our experts opinion)
Experts Opinion
Editors Opinion
Users Opinion
By Default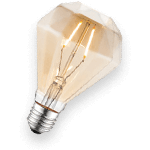 Effectiveness
Oh boy, is this every critically important right here? Every expert out there will tell you that when you are in the market for any type of cold-weather boots, ensuring they actually keep your feet warm is essential. If they do not then they fail at performing their main designed purpose. In order to do so, though, optimal insulation and waterproofness will be needed. Heat can't be allowed to escape and water can't be allowed in; it really is as simple as that.
Durability
No one and that means literally no one, wants to invest in a pair of boots only to see them break down prematurely in a month or two (or even a year). Instead, it is optimal to invest in a pair that will last you several seasons of ice fishing. In order for this to be possible, you need to look for models that are made with high-quality materials such as rubber and leather.
Size
As everyone is fully aware, sizing and fitting can always be game changers when you are buying footwear. Doing so online also creates an issue as you can't physically try on the footwear yourself. It really is no different when you buy ice fishing boots as they need to fit your feet a certain way. As you will find, most models will run small so you should probably count on ordering a size up.
Frequently Asked Questions
q:

What about socks?

a:

For certain, a guide about ice fishing socks could be created. To simply give you a quick rundown as the socks you choose are an important decision for you, here are some of your options. You can go with thermal socks, heated socks or even fully waterproof socks. Each of them will do wonders to keep your feet warm, with the latter having the excellent capability of keeping your feet dry. Of course, if you buy a fully waterproof pair of boots then your socks do not need to be waterproof, in theory.
q:

Can't you just use regular hiking boots?

a:

As long as you have been paying attention during this guide (even vaguely) then you should already have the answer to this question. There are actually a plethora of reasons why you should not settle for your regular hiking boots. First off, you need a pair that offers both insulation and waterproofness. It can't be understated enough that ice fishing brings with it cold climates and wet conditions. If you go out with a normal pair of hiking boots that only have a waterproof coating then you will be doing yourself a disservice.
q:

Does the grade of insulation increase the weight?

a:

Unfortunately, there is a tradeoff to ice fishing boots that sport a ton of insulation and that tradeoff is the weight. As you may have expected, yes, the grade of insulation is going to have a direct impact on the weight. Here is why it should not be a concern to you, however. In most cases, you would want to buy footwear that is light in weight to ensure optimal breathability. Well, when the temperature drops below freezing, your main priority should be the warmth. Also, with ice fishing, you are typically stable in one spot for several hours.
q:

How accurate are temperature ratings?

a:

It has only been touched on briefly, up to this point, but this is something that you should be aware of. Some sellers will include a temperature rating with their model and this will give you an idea of how warm it is. At least, this is the theory behind a temperature rating. The reality is there is no standard way to measure the warmth of a pair of ice fishing boots. While a temperature rating can be nice, it may not be the best way to determine the effectiveness of a specific model.
q:

Can you put a pair in the dryer?

a:

It is pretty much never going to be recommended to place any footwear in the dryer. So, the same is going to apply here. There really is no reason to risk placing them in the dryer, anyway, as there are many other feasible means of drying. For example, you can simply hang the boots upside down to speed up the drying process. You can simply stuff some newspaper in them and then rest them on their side. Oh, and never allow the sun to dry them as materials such as rubber do not mix well with the sun.
q:

Are regular laces okay?

a:

In theory, regular laces can work just fine. You may want to opt for thicker laces that are much longer. The logic here is when you are wearing heavy-duty gloves, it will be very difficult (if not impossible) to lace up your boots if the laces are thin and flimsy. With some girth in the laces, you may be able to keep your gloves on. Normally, this would not be a concern. But, remember, the temperature during ice fishing will always be incredibly cold.