Best Foot Warmers
last updated:
Sep 13, 2019
Pop quiz: how many of you that are currently reading this guide has experienced cold feet? Not the actual expression that references you having serious doubts but in regard to the literal meaning of cold feet? Chances are, every last one of you have experienced this and while we are not about to dive into the reasoning behind it happening, we have a solution. Well, technically, "we" do not have the solution but rather this guide offers you with a solution. This "solution" is a foot warmer. Now, foot warmers come in many different styles and choosing the right one will come down to your needs and preferences. But, along the way, you will find that there are several factors that can make or break specific models. So, with so much to discuss, let's get started.
This is the best product on our list that is currently in stock:

Gideon Quilted
Why is it better?
Made with fleece fabric for comfort
The top portion can be removed and machine washed
Designed with eight total massaging nodes
In a
Hurry? Editors choice:

Test Winner: Gideon Quilted

5
Researched Sources
19
Reviews Considered
3
Hours Researching
16
Products Evaluated
Effectiveness
Comfort
Features
Style
Advanced Features
By Default
OUR TOP PICKS FOR THE BEST FOOT WARMERS
Criteria Used for Evaluation


Effectiveness
Is there really a point to a foot warmer that can't warm your feet? As obvious as it sounds.
It really all comes down to the performance, does it not? No matter what you do in life or what you buy, the performance is literally everything. And foot warmers are not exempt from this notion. But, with so many different styles available, which ones outperform others? Well, this can be a difficult question to answer as individual designs and specific technologies and fabrics can make all the difference in the world. Take heating pads, for example. These typically will work via electricity (whether wired or battery-operated). Depending on the technology at play, some models will heat quicker and distribute the heat better. But, with electrical models comes the reassurance of knowing that the heat is never going to stop.
Now, what about non-electrical designs such as packets, socks, and boots. Well, with socks and boots, the materials will need to be warm and there must be insulation. For example, wool fabric and duck down insulation. Oh, and as far as air-activated warmers are concerned, these are some of the most popular due to their simplicity (and can deliver heat for hours).


Comfort
Your feet not only need to be warmed but they should also be comfortable in the process.
Naturally, if your feet are uncomfortably cold then warming them is going to provide a suitable amount of comfort. However, these sections go far beyond the elements of heat. As that has already been discussed, let's look at the physical comfort that you can expect from a foot warmer. Again, it goes back to the style and the craftsmanship of the design. But, most models will be designed to encapsulate your feet (either with boots, socks, or pads). So, you can look directly at the fabric composition to determine the comfort as certain materials will deliver more comfort than others.
Take plush or merino wool fabric, for example. These fabrics are naturally soft and when in direct contact with your skin, will provide an ample amount of comfort. Other fabrics, such as polyester, cotton, and nylon, can be great, as well. Also, do not forget about breathability. Yes, for products that are designed to provide heat it seems nonsensical to bring up the breathability. Yet, moisture control is important especially when sleeping. Do you really want your feet to sweat? Ideally, there should be just enough air circulation and breathability to prevent hotspots.


Features
This will not come into play with all models but for some, the features will be as important as any other aspect.
There is one big-time advantage to opting for electrical foot warmers or any models that implement advanced technology. Of course, this means that they have enhanced functionality and fancy design features. Now, with regular insulated socks, boots, or even regular air-activated packets, they will all but be devoid of any design features. With boots or socks, you can always look for features for adjustability and security (such as Velcro straps and elastic tops) but it typically will not be anything more than that.
But, with technology at play, the functionality can become increased. In most cases, there will be two main features to look for. The first is if you can change the heat settings. Possessing the ability to do so will allow you to adjust the current heat to your liking. This small bit of versatility can make all the difference in the world. The other feature is an automatic shut-off feature. With designs that require constant electricity, accidentally leaving them on can draw unnecessary energy. Also, if you fall asleep with one, without an automatic shut-off feature, it could end up overheating you.
Expert Interviews & Opinions
Most Important Criteria
(According to our experts opinion)
Experts Opinion
Editors Opinion
Users Opinion
By Default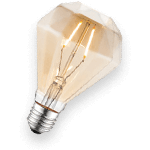 Arthritis
Did you know that heat therapy has been proven to help with arthritis pain? Another great use for these foot warmers is pain relief. If you have a job that requires you to stand all day long, an insert or sock will be a better option for you. If you're just looking to soothe the aches at home, any of these 10 products will be a great option.
Fabric Choice
With the models that utilize fabric, which will be around 90 percent of them, look for softer fabrics that feel comfortable against your skin. But, also do not forget about breathability with certain fabrics as you do not want to feel overheated. A breathable cotton is ideal.
Features
Here is the reality of the situation; for the most part, you will only need to worry about design features with electrical models. This is not to say that non-electrical models will be devoid of features but they will not be as prominent as they will be with electrical designs. In fact, one of the benefits of these designs is they typically will allow you to adjust the heat. Also, some will come equipped with automatic shut-off functionality which can be convenient.
Other Factors to Consider


Style
A lot of what has already been documented has been referencing the different styles of foot warmers that there are. So, there may not be much new information here. Yet, this section is critically important because you need to choose the style that suits you best. The question is, how do you determine what style you want? Well, answering this question can help a little. Do you require a foot warmer at home or on the go? If you simply want warmer feet when you are sleeping or relaxing in the comfort of your home, you could go with an electrical model as these are better for stationary use. Plus, they come in different styles themselves (such as heating pads, footrests, and even booties).
If you require on-the-go warmers, though, your options are a bit more limited. But, this is where thermal socks and air-activated packets will be your best friends. In addition, with the packets, you can take more than one of them with you in case they begin to wear out.


Advanced Features
Let's just begin by saying that not all models out there will have advanced features. Some will not even have design features but we digress. Anyway, only certain models will come equipped with a certain something that can classify them as "advanced". In most cases, it will be for electrical designs that come included with a controller. With an integrated controller, you do not have to adjust any settings from the base unit and can do so conveniently. As with any modern technology device, it is better with a convenient controller.
Frequently Asked Questions
q:

What causes cold feet?

a:

Are you slightly interested to why you are even here, in the first place? That is if you need foot warmers because your feet are constantly colder than any other part of your body. So, what causes cold feet? Well, outside of the obvious fact that they can get cold if you are not wearing socks, there are other specific reasons why it can occur.
For starters, it could be due to type 1 and type 2 diabetes. Believe it or not, diabetes can cause feet to be cold due to nerve damage and sometimes they can be cold to the touch. Also, poor circulation can lead to cold feet and is one of the more common causes. Oh yeah, and even anemia can be a common cause of it.
q:

What makes air-activated warmers work?

a:

It seemed appropriate to ask this question in regard to this specific type of foot warmer because if you did not know, you would really have no clue how they work. Basically, the packets include a mixture of ingredients that when exposed to the air (which is why they need to be shaken) will produce heat. While the ingredients may change based on the model, a fast oxidation process is what happens.
The ingredients could include water, iron powder, salt, and even charcoal and then they can combine to create heat (with the addition of air).
q:

How do you clean a heating pad?

a:

As with the last question, let's focus on a specific style. And, this question is referring to how to clean models that are electrical (more or less). What you need to do is to either disconnect the power cable or detach the fabric attachment (if it can be). The main reason for this is you do not want to mess with the electrical components. All you need to do is clean the fabric and the other areas that have been exposed to your feet.
Unless otherwise specified by the seller, you should be fine to place the actual fabric in a washing machine (unless it can't be detached from the main unit). You just want to avoid exposing any electrical components to water and if you do that, you can really wash them in several manners (just do not use bleach or dry clean one).
q:

Is electrosmog an issue here?

a:

For those of you who are unaware of what electrosmog is, it is invisible electromagnetic radiation that results from both mains electricity and wireless technology. And, this is responsible for a condition known as ES. But, the question is, do foot warmers that utilize electrical technology have an issue with this?
The short answer is no and the reason is the magnetic and electrical fields that are generated by foot warmers, under blankets, and heating pads will be below the legal values that are mandated in Germany.
q:

Can they be applied to direct skin?

a:

Once again, and this has been a theme throughout this entire guide, this comes back to the style that is being alluded to. Clearly, with booties and socks, they can be applied to your skin as they will be designed with materials that are naturally warm and possible insulation. But, when it comes to units that draw their heat via electricity it may be wise to avoid direct contact with your skin.
The main reason is some of these units can reach beyond 100 degrees and in case you do not know, that is hot. Have you ever taken a scorching shower? For most people, that will be way too hot. Then again, everyone's skin is different and if you can tolerate it, feel free. Just avoid burning yourself and you will be fine.
q:

What are the advantages of heat?

a:

More likely than not, you have heard of temperature therapy and, more specifically, heat therapy. Essentially, this type of therapy is derived from the principle that heat has a positive effect on the body. Heat can help to promote circulation and can expand the blood vessels and therefore improve your metabolism.
In addition to this, heat can stimulate the sensory receptors in your skin. Basically, what will happen is transmissions of pain signals will be decreased to your brain and can relieve pain because of it (on top of warming your feet).