Best Portable Bottle Warmers
In a
Hurry? Editors choice: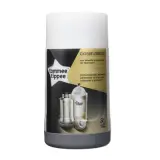 Test Winner: Tommee Tippee

Many think that once babies come into the picture, their
traveling
and
camping
days are going to have to take a brief hiatus until their little one reaches a certain age. However, if you ensure that you pack up all of the right gear that you need before hitting the road, there is nothing that says you cannot travel with the whole family, no matter how small they may be. Investing in a handy portable bottle
warmer
will ensure that your baby will be able to dine just as well on the road as they do from the comforts of your own home. Many of these devices have a rechargeable battery pack that delivers heat to the carrier, while others can plug directly into the cigarette outlet in your
car.
Standout Picks
Criteria Used for Evaluation
Value
Packing up the family and ensuring that they have all of the gear that they need can be an expensive undertaking. While we wanted to ensure that we selected some of the best gear to take along with you on your next family trip, we also wanted to provide a few options that kept cost low while still offering a great and reliable way to heat up a formula. Some of the more expensive options come in at a higher price point because they often require extra accessories such as heating packets that are often sold separately, or that they come with additional battery operated and rechargeable heat sources that cost significantly more. Sometimes, higher costs are simply due to the quality of materials- such as stainless steel- that is used to ensure that formula stays heated or cool to serve your baby best.
Durability
The most important thing to consider is that there are a lot of different designs out there on the market, and there is bound to be one to suit your very specific needs. If you are worried about taking your newborn on the plane to fly home for the holidays, you have to take into consideration what the TSA allows through their checkpoints. Models that need boiled water just won't cut it on an airplane. If you are flying home, be sure the select designs that have battery-powered heating elements to ensure that you will be able to get through security. If you are driving home for the holidays, you may be better off selecting a design that plugs directly into the cigarette outlet. No matter where your travels take you and your family, as long as you have the right gear that will keep everyone happy, you are bound to have a pleasant trip.
Portability
We discovered that there are multiple ways to provide heat for formula while on the go. Generally, parents prefer to use boiling water because it is excellent at distributing heat evenly much like it is heated on the stove while at home. While this method is preferred by many parents, sometimes it isn't ideal for all situations such as instances where you are flying or on the road. That's why we wanted to make sure that we also selected designs that used outside heating sources such as an external battery pack or access to a car outlet when taking a long road trip. The method of heating is the most important thing that we considered because if the unit has been reported as not being effective at heating formula, then it isn't sufficient in doing the one job that it is designed to accomplish. Another thing that we considered with the heating element is whether or not it was safe. It's important that we selected designs that were considered to be completely safe to serve to your little one. If safety is one of your most important requirements, selecting a unit that simply utilizes boiling water is the safest way that parents could go.
Effectiveness
With the holidays quickly approaching, you may be wondering how well your newest member of the family will fare when making the long trek back home for the holidays, whether it be on an airplane or in a car ride. The most important thing that parents want to ensure is that your little one is just as comfortable on a plane or in the car as they would be when they are at home. Serving them room temperature or cool formula may be perfectly safe to give your baby, but it may not help soothe their fussiness from a long car ride. Ensuring that it is exactly the same temperature as it was when you are at home will keep your little one happy as a clam. To make sure that all of your future trips go smoothly, there were quite a few things that we took into consideration throughout our research.
Subscribe to our Newsletter