Best Fishing Kayaks
last updated:
Apr 22, 2020
When it comes to fishing, there are many different types and styles and one of the most popular is grabbing a boat and drifting around a lake in the hopes to catch a monster fish. Now when it comes to boats they can get quite expensive and many opt to rent one every time they go to the local lake. In the last couple of years, many have started to make their way to using kayaks to fish their nearby lakes as kayaks are more affordable and come with all you need to start your adventure in catching that monster fish you always dreamed of getting on the line. Fishing kayaks are quieter and allow you to sneak up on schools of fish, they also allow you to access more areas as they are smaller. Below we have listed the best fishing kayaks of 2020.
This is the best product on our list that is currently in stock:


Feelfree Moken 14
Why is it better?
 Plenty of storage
Has a stand assist strap to aid in standing up much easier
The wheel in the keel is a great feature that really makes a difference when transporting
In a
Hurry? Editors choice:


Test Winner: Feelfree Moken 14

17
Researched Sources
1.6k
Reviews Considered
16
Hours Researching
17
Products Evaluated
Stability
Style
Comfort
Value
By Default
Top Ten Fishing Kayak Reviews
Criteria Used for Evaluation


Stability
Stability is pretty important in any type of watercraft, but it really counts when you are moving around more, casting, accessing gear, bringing in your catch and even tossing fishing nets. When it comes to the stability needed for fishing, the clear winner in many cases tends to be the open-top or sit-on-top models. The hull design is usually a bit wider with less draft than a model that you need to climb into.
In whole, this is an important aspect of a suitable choice, but it becomes a factor which matters, even more, when you head offshore, which is getting more and more popular with anglers of different skill levels. Once you leave the protection of lakes, semi-closed inlets and other bodies of water where there tends to be much less current or motion, You will definitely want to be in something that doesn't feel like it will capsize at any moment from leaning too far or reaching too fast for some gear.


Style
Choosing the best fishing kayaks is like choosing the right shoes. There's no one-size-fits-all shoe just as there isn't one type of kayak. Before you can decide which fishing kayak you should buy, you need to figure out what kind of fishing you will be doing, what your budget is and what your fitness level is. Every kayak out there excels in some things and comes up short in other aspects. Come up with a list of must-haves, would-like-to-haves, and can-live-without items. Check out the list of the top rated fishing kayaks later on in this article and see which boxes get ticked.
By the time you are done reading you should have a good idea of which one will best suit your needs, so let's go through the basics of what kind of fishing kayaks are available and what to look for in a kayak.
The two main fishing kayak styles are Sit-on-Top (SOT) or Sit-in. SOT types don't typically flood or take on as much water, and can drain through scuppers. Although scuppers can be noisy because of drag or catch on things underwater. More flexible storage options are available. Sit-In gear can't fall off the boat, it's more stable to stand in because it is in the water not on top of it. The Gear will also be more protected inside the boat.
Ocean, rivers, and lakes all are very different fishing environments and require different kayak features and design. Oceans will need longer boats for paddling longer distances and be able to handle the waves and the wind. Rivers typically see shorter kayaks with great agility for changing currents. Lakes may need a mixture of speed and agility.
If you choose to sit and fish, snag-ables on the deck of the kayak may become an issue, and chair comfort will be more important. For standing, stability is the biggest factor with room to stand, a wider kayak with flatter bottom will reduce tipping. Also useful are a good standing pad for traction and comfort, and a hi/lo seat to stand and sit with ease.
Sit-on-top Models
Sit-on-top fishing kayaks differ from sit-in fishing kayaks mainly in that they have large, open, cockpits. Also, all sit-on-top fishing kayaks feature a high degree of initial stability and their extra-large cockpits make them easy to enter and exit in the event of a capsize. Plus, sit-on-top kayaks are constructed using a double-hull construction such that there is an enclosed air space between the inner and outer hulls that traps air inside and therefore, sit-on-top kayaks are literally unsinkable. Plus, they are designed with scupper holes in the bilge which allows any water that may enter the cockpit to escape; thus keeping the cockpit relatively dry.
Furthermore, as a general rule, these fishing kayaks usually range from 10 to 14 feet in length and have a relatively wide beam and thus, they have a high degree of initial stability. Last, due to their wide, open, cockpits and extreme initial stability, they are the most popular type of fishing kayak available.
The negatives are that you are exposed to the sun and wind and can end up too hot or too cold sitting on top. They are also much slower than their SIK brethren. Since they don't go much below the surface of the water, they don't glide as well. Even with proper paddling technique, you will have to work harder to go the same distance as a SIK. Unless you have a pedal propulsion kayak like a Hobie, which we will get into later on.
SOK tend to be much heavier than SIK since they are made with polyethylene and are often made in multiple layers for strength. It's not unusual for a SOK to weigh over 50 pounds, making it a challenge for some to mount on racks.
Sit-in Models
Sit-in fishing kayaks differ from sit-on-top fishing kayaks in that they have large, enclosed, cockpits. Also, all sit-in fishing kayaks feature extra-large cockpits that make them easy to enter and exit and yet also provide a dry ride due to the ability to add a nylon spray skirt. In addition, they usually range from 8 to 14 feet in length and they generally have more efficient hull designs than sit-on-top kayaks and thus, they are a good choice for those paddlers who prefer a little faster hull design and dry ride.
The more popular models for rowing and sport, sit-in models, are less popular for fishing but are still preferred by some who like the fit and function better. Besides the position in which you ride, the most noticeable difference is the topside layout. Fishing-specific sit-on models tend to be set up more to accommodate gear and tackle.


Comfort
You will be sitting for hours at a time in your kayak. It's really important that you stay as comfortable as possible and choose one of the best kayaks for fishing out there. If you have back issues then you really need to consider what type of seat would be best for you. A bad seat in a kayak shouldn't be a deal-breaker, however. You can always find a seat you like and mount that on the kayak. Keep the seat it came with for back-up, just in case.
Do you really want it to be a chore to get in and out of the thing? Most people don't. This is another area where the SOT models really come out on top, literally. They are much easier to access, simply requiring you to hop on.
Another reason why this is something to think about is in a situation where the craft might capsize. Getting out and righting the boat can be quite a challenge for some, especially with a sit-in model where the inside will fill with water. this will require some skill and knowledge on the best way to expel the water while setting the boat right.
One more thing that may add to the challenge will be in the case where you have a bunch of gear stored inside with you. Since sit-inside kayaks typically have less accessible exterior storage, many tend to jam much of the gear down around their legs inside. Add that factor to needing to exit in a hurry if capsized, then getting the water out and worrying about losing some of your stuff that was inside.


Value
Although you can certainly find an option for different budgets, the price you pay should really be based on needs, skill level, frequency of use, and of course, what you can really afford to pay.
The more specialized a fishing kayak for sale is, the more you can expect to pay. Like many other things, the price will often reflect the product's overall quality as well. Though it isn't the case 100% of the time, this is a true factor more often than not and should be taken into consideration before going too cheap with what you pick.
With that being said, the same can sometimes go for the super expensive products as well. Just because a brand claims some amazing features, that doesn't always mean that you will necessarily benefit from them all. If you tend to only go out on the water every once in a while, well then you probably aren't going to be at a level where those features that are targeted for more professional levels will truly benefit.
Expert Interviews & Opinions
Most Important Criteria
(According to our experts opinion)
Experts Opinion
Editors Opinion
Users Opinion
By Default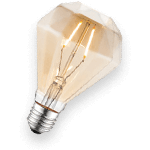 Storage and Use
The first step is to figure out your desired position of the seating, as well as access to any gear that you will need to get to easily. You'll need to take into account factors such as your particular skill and familiarity with boating, or more specifically kayaking. It's a good idea to really consider how long you go out for, as well as how far, and also the potential catch. You will need to carry it all back. Also, think about what tackle gear you need, and even think about how much you will need to easily access. The answer is usually "all of it". Most fishing-specific models have a sit-on-top configuration. That way you won't be confined inside the craft, allowing you to move more freely. Some anglers, however, prefer the more traditional sit-in models.
Stay within your budget
When looking into investing in a kayak for fishing, remember to stay within your budget. There are models that are affordable and a little more expensive but the best thing to do is to make a list of what you want in a kayak and what style of fishing you enjoy most and buy a kayak that fits. This way you get what you are looking for in a kayak in your budget.
Other Factors to Consider


Size
Length
The longer the kayak, the faster and straighter they travel. Longer kayaks, however, are less maneuverable. They also are usually heavier than the shorter ones and are more difficult to lift into a car rack or carry to the water.
Width
Wide kayaks usually offer more stability than narrow ones. This isn't the only factor in stability, though, so don't always assume that a wide kayak will automatically be more stable. What they do offer, though is a wider cockpit area thus more room to move around and more room for your gear.
Weight
It isn't really a factor when floating, but the weight is definitely something to think about when you need to get the kayak on your vehicle, then off again, then from the car to the water. Maybe you have direct access to the shoreline, but then maybe you don't. These are all things to consider. Many models weigh in around the vicinity of 60 to 70 pounds, depending on the size and construction.
But there are other factors that will add weight, such as accessories like mounted storage systems, modified or enhanced rudder systems and trolling motors or propulsion features. Remember, you can add what you want or need to the boat, but everything you put on, you will eventually have to carry.


Features
Though many are similar in the overall design of the structures, there are obvious differences between the brands and models. However, there are standard requirements and features which are found on these that are intended to make them more effective and efficient for the angler. Here are some key features to look for when trying to make your choice.
-Standing room and standing pads, boat wider and less rounded bottom with a strong keel for tracking.
-Livewells
-Fishfinders and Transducers, or at least a solid attachment area where they can be effectively mounted.
-Adjustable seating. Able to raise you up enough for easy standing or sitting, faster paddling and better reach and maneuverability of arms and upper body.
-position for longer distances, and of course comfort and customization through adjustability.
-Rod holders
-Drive Systems- pedal, paddle, rudder, optional motors.
-Specialized gear storage, and enough of it for your needs.
-Track systems for additional gear mounting and accessory mounting.
Some things to think about when deciding what type of fishing kayak to purchase: What style of a kayak? Where will you be fishing? What kind of fishing, standing or sitting? What drive system suits you, pedal, or paddle?
Paddles: They are typically more versatile, types of paddles can be double or single, and can be used sitting or standing. However, distances and time on the water may be limited by arm strength. These paddlers tend to be lighter than pedal kayaks.
Pedals: Foot pedals control propulsion (fins or propeller etc.), but a rudder is used to track and turn by hand. They resemble recumbent bicycles and allow your legs to do the brunt of the work, but limits you to only sitting and pedaling. You will not need to put down your rod and pick up a paddle to adjust the position. With a pedal kayak, you do still have the option to paddle if you would like to.
Rudders: These are helpful if you are paddling large open water exposed to wind and waves. The length of the kayak is important, longer kayaks utilize a rudder for tracking and being less susceptible to wind.


Use
Quiet
Out on the kayak, it's just you and the water. No chattering fisherman, no boat motors, just the sound of the water lapping against your hull. Total peace of mind and tranquility! Besides the benefit of the quiet to your mental health, there is a more practical bonus. Fish can't hear you coming like they can on an inflatable fishing boats or fishing kayaks.
My favorite thing in the world is to come upon a blitz of feeding fish, with birds diving into the fray and fish jumping clear out of the water while they chase the bait to the surface. In the kayak, I can paddle right into the heart of the maelstrom!
Countless times I have had a blitz all to myself with fish jumping all around me, literally splashing me in the face. Catching dozens of fish is not unheard of during a blitz like that. Then, the boats show up and drive the fish away. Oh well, it was fun while it lasted!
Access To More Areas
I have caught many fish in less than 2 feet of water. Especially when I fish the river inlets for Spring stripers as they forage for small bait on the edge of the water. Try doing that in a boat! With many potential great fishing spots being inaccessible by foot, you are severely limited when fishing from shore.
I can also get in really close to rocks and reefs that a boat can't risk. With waves churning over some rocks that the big fish really love, I can get within a few feet and place some casts right into the boil. I have seen many captains eye me with envy as I deck a big one while they can only watch!
While some kayaks can get very expensive, with costs running into the thousands, the typical costs associated with kayak fishing are much lower than buying a boat. Cheap fishing kayaks are available on the market. For a few hundred dollars you can get yourself a very nice fishing package that will get you on the water and catching fish. That simply isn't possible if you want a boat.
You also won't be paying the high costs of fuel. The only fuel you might need are some carbs to keep your energy up to paddle all day! And then there are the mooring costs. You have to pay to moor your boat all summer but a kayak can be kept in your backyard, a shed, basement or garage at no cost. You won't be paying insurance or for any kind of maintenance. There's no motor that needs to be serviced every year before you get on the water and nothing to break down midseason that needs repair.
Better trolling
When trolling for fish, you need to go the speed of a fish. In a kayak, it is very easy to maintain a slow troll. Sometimes in boast, you really can't get your trolling speed under 2 knots an hour. In a kayak that is about the speed, you would do at a normal pace. And you can get it even slower.
Convenience
Getting out on the water for a day of fishing is as simple as throwing your gear in the back of your car, topping your kayak in the rack and driving over to a good spot to launch.
Most days it would take me no more than a half hour to get from loading my gear to when I got the kayak wet. It may take you that long just to get your boat into the water when you get to your launch. Especially if there is a line of boats waiting in front of you.
No need to worry about taking turns launching from a kayak. Simply find a good spot where you can park your car and still get your kayak to the water and you are done. I live near the water and within 5 minutes of my house have infinite possibilities to launch a kayak. There are only 3 public launches for boats in my town. You do the math!
Better casting
Being more or less level with the water makes for a better cast and retrieve. You may not get the casting distance as you would standing on a boat, but as I already wrote, you can get closer to the fish in a kayak anyway. When you retrieve at water level, you can get much more natural action from your lure than you can when standing on a boat high above the water.
Frequently Asked Questions
q:

What is the best kayak for a beginner fisherman?

a:

Sport kayaking takes some skill and best fishing kayaks. There are a few things that beginners won't necessarily be used to at first such as keeping the craft upright in active waters, getting used to the feel while paddling, maintaining stability, getting in and out easily, and of course, what to do if you happen to capsize.

A sit-in model will immediately fill up with water when capsized, so knowing how to handle that situation is something you will need to learn. A stand-up model is probably the way to go when getting started. To begin with, if capsized you won't have as much to worry about, especially if your gear is all well secured when it happens. These models don't really fill up, as there isn't that internal portion for sitting.

Another good reason the start with a stand-up model is the fact that they are way easier to get in and out of, as well as being a bit more stable.
q:

How much storage space should my kayak have?

a:

Well, the answer really lies in your personal needs. It depends on the amount of gear and tackle you typically haul with you, plus what kind of catch you are planning on going after. The answer to this question can found in your preferences of how much you like to bring along added with what you typically catch.

So the amount of storage you need is up to how much gear you need to bring with you. Perhaps lay out your gear and see how much gear you have and get a kayak to is fitting to your gear.
q:

Are fishing kayaks safe?

a:

They are very safe. As with anything that floats, you need to do your part to ensure that it stays a safe activity. Always wear a life vest. Don't just keep it handy. Keep it on since you don't know if you will be able to get to it in case of an emergency. Always inspect your kayak before you take it on the water. Look for cracks and check that the storage hatches seal well. You don't want to capsize and then find out the hatch didn't close. Check the weather forecast before you venture out.

Use common sense and your outing in a kayak will be a safe one. Before you head out in your kayak for the first time, I highly recommend talking to your local Coast Guard and ask about how to keep safe on the water. The most important thing to keep in mind for safety is to know your limits. Don't get yourself into a situation you are not able to get out of.
q:

Where do you keep your catch?

a:

I usually bring a stringer along. I slip the line through the gill and mouth and then tie up my fish to the kayak and let them drift. Of course, I don't do this if there are sharks around! Sometimes I put a small bucket in my rear well and throw them in there if they are small enough. If it isn't too hot out I will put them inside the hull by throwing them in the hatch.
q:

What if I fall into the water while using a sea kayak?

a:

There are a lot of videos on the internet that you should check out to see how it is done. You may even find one specific to the type of kayak you own. One thing you should definitely do after you watch some tutorials is to practice. If you have a pool or a shallow spot with calm water, you can fall in and try out your technique to get back in without risking your safety.