Best Sea Kayaks
last updated:
Feb 07, 2020
Hitting the open ocean on a kayak is not only exhilarating but there quite is nothing like it. It feels as though you are gliding over the clouds, with colorful fish and coral beneath you. Now, if you live near the ocean and are looking at getting into seas kayaking this summer than you have come to the right place. We know it can be difficult when researching the web looking for the perfect sea kayak for you to call your own. That is why the guide below has the top ten sea kayaks listed for 2019 and also explains why these sea kayaks made our top ten list over the rest. Overall, if you are looking for a sport to get into this summer season and you live near the ocean, definitely check out these sea kayaks below.
This is the best product on our list that is currently in stock: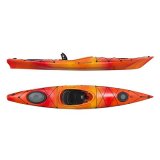 Wilderness System Tsunami 125
Why is it better?
Very comfortable on longer trips
Excellent maneuverability
Great brand
In a
Hurry? Editors choice: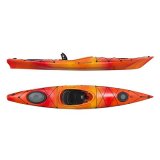 Test Winner: Wilderness System Tsunami 125

16
Researched Sources
1.3k
Reviews Considered
15
Hours Researching
16
Products Evaluated
Materials
Size
Stability
Ease of Use
By Default
Criteria Used for Evaluation


Materials
The hull of your kayak is your first line of defense against the open ocean, the various animals that you might encounter, changes in temperature and weather conditions over time, as well as the current all have an effect on the Kayaks performance. So the construction details of the hull can be very important in determining the overall seaworthiness of the kayak in question.
For the most part, modern kayaks have hulls that are either a hard shell or inflatable in design, with a few that are a hybrid between the two, such as the Advanced Elements Advanced Frame Kayak. The hard shell kayaks usually consist of either molded resin plastic materials or lightweight polyethylene or fiberglass material. The inflatable kayaks are usually created using ripstop PVC material that has multiple layers to help prevent puncturing or tearing.
The material that is used to make the hull of the kayak is usually an indication of the overall toughness and durability of the kayak as a whole. For the most part, these kayaks were well designed and used materials that could easily withstand the average amount of abuse dished out by novice and expert kayakers alike.


Size
The cockpit of the kayak is where the kayaker maintains control and interacts with the kayak itself. If the cockpit is too small for the person, it can be extremely uncomfortable, and the kayaker risks serious injury if the kayak should tip over. If it is too large, the kayaker can't use his arms, legs and overall weight effectively to steer and control the kayak in general. For the most part, these kayaks offer cockpits of various sizes and shapes, and they often can easily fit most average sized adults, or in the cases of the Sun Dolphin or the Ocean Kayak examples listed above, larger individuals as wells.


Stability
The stability or the ability of the kayak to prevent itself from tipping can be a bit of a double-edged sword when it comes to operating a kayak. While you certainly don't want to have the kayak tip over during use, you do want a bit of instability in the boat to allow subtle weight shifts to help produce turns and banks when necessary. However, once the kayak is headed in the right direction, if it's too unstable the kayak may not be able to track efficiently. It's a true balancing act.
Thankfully, in the cases of the kayaks presented here, that balance is achieved. Some, like the Necky Eliza, provide superior stability through the use of a longer, yet narrower hull, while others, like the Sea Eagle Pro 330 provides the majority of the stability through the wider and lighter construction.


Ease of Use
How a kayak moves through the water often helps to determine how much overall fun and enjoyment the kayaker has. After all, if the kayak is difficult to steer, all of the energy and concentration of the kayaker will be spent trying to make sure that they stay upright and are headed in the correct direction. However, if a simple shift of the weight or a pull of the kayak paddle is all it takes to maneuver around an obstacle, or avoid a swell, more time and energy can be spent on enjoying the surroundings.
For the most part, the kayaks presented here have decent to excellent levels of maneuverability. Some, such as the Advanced Elements Advanced Frame Kayaks are extremely responsive and can easily be adjusted to meet the changing needs in the water. Others, like the Ocean Kayak Zest, are a little less responsive, relying more on stability and subtle movements to travel through the waters effectively.
Expert Interviews & Opinions
Most Important Criteria
(According to our experts opinion)
Experts Opinion
Editors Opinion
Users Opinion
By Default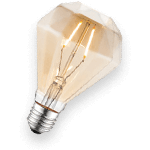 Storage space needed
Sea kayakers are known for traveling over great distances, often tens or hundreds of miles per day for multiple days at a time. As you realize, supplies are often needed during those long trips to make sure that everyone stays healthy and alert. So, having enough storage space for what you want to bring is definitely something to consider when buying a kayak. For the most part, each person traveling on a kayak trip needs to be able to carry enough supplies to allow them to kayak during the day and camp out comfortably at night.
Make sure you fit
When looking to invest in a sea kayak for some fun this summer season, make sure you check the measurements of the kayak to ensure you will not only fit but will fit comfortably. The last thing you want is to invest quite a bit of money into a kayak and feel uncomfortable after a bit of time spent in the ocean. Make sure to see how much leg room you will need to comfortably sit for a complete day on the ocean.
Other Factors to Consider


Style
Another criterion to take into consideration is how much room for storage of your kayak is available for your use. Sea Kayaks often come in three different hull styles, namely hard shell, inflatable, and foldable. While hard shells offer much more protection, stability, and performance overall, they are also a fixed size and can be difficult to store, especially in an apartment or small house setting. And while inflatable or foldable kayaks don't offer as much overall performance on the water, they are far superior when it comes to their storage options.
Frequently Asked Questions
q:

How hard is it to pilot your kayak?

a:

The pilot of a kayak is the kayaker who is in control of the boat. For the most part, that should be you. However, there will be times when it is not. Perhaps your one of your children wants to take your kayak out for a three-day weekend with their friends. Or your neighbor wants to borrow it for a trip down the coastline. Whatever the case, the kayaker in question needs to be able to properly fit into the cockpit area in order to safely pilot the kayak. By understanding that is likely to use the kayak, as well as their overall kayaking ability, you can choose a style of kayak that would be the most suitable to the situation that exists.
q:

What size sea kayak should I buy?

a:

The size of kayak you buy, indeed the size of any kayak you buy, depends mostly on you, your skill level, and your body proportions. Assuming that you have some skill, or at least you know standard safety protocol when it comes to kayaking, and you've been practicing your skills adequately enough, the only thing left to consider is the relationship between your body proportions and the kayak itself.

The kayak needs to essentially be an extension of your own body. When you shift your hips and body weight to the right, your kayak needs to be small enough to be able to respond to your movement, yet large enough to shift effectively in the water. When you use your kayak paddle to glide forward, the kayak itself needs to be long enough and light enough to move with your body.

That being said, it's important to note that the kayak should be comfortably snug around your body, not uncomfortably tight. After all, if you flip over, you'll need to be able to quickly exit, and being in a cockpit or kayak that is too restrictive can be dangerous.

One general rule of thumb is to start with your weight and compare it to the weight span of the kayak itself. If you fall within the range, chances are you'll be comfortable in it. Also, take a look at your height and compare it to the length of the kayak. If the length is around three times your height, it will probably be long enough to keep you upright, but short enough to allow your paddle to move you easily through the waters.
q:

How should I paddle in a sea kayak? Is it different than paddling in a river kayak?

a:

Simply put, yes, you should paddle a kayak differently than a river kayak, but there are some similarities. First, both paddling styles have your hands about shoulder width apart on the paddle itself. Second, both use the same basic bicycle-like rotation of the shoulders to propel the kayak forward.

The difference lies in the angle at which the paddle enters the water. Kayaks that are meant to be used in a river or small lake environments are often smaller and more responsive, which often require a higher angle of entry to maintain overall control. Sea kayaking often requires a gentler, or shallow angle to help maintain stability and speed of movement.
q:

What does the term "tracking" mean when it comes to sea kayaks?

a:

The ability of a kayak to stay the course once it is underway is its ability to track. Often the ability to track well is a sign that the kayak is well balanced and able to withstand influences from outside sources like wind or waves under the direction of the kayaker herself.

As you can imagine, the ability to track well is key to a sea kayak, especially if you are navigating unfamiliar waters or waters where references to land are few and far between. While you can certainly gain insight into your position using a compass, if a kayak has poor tracking ability, it can and will eventually lead you off course if regular corrections aren't made.
q:

How long a paddle should I use with a sea kayak?

a:

Generally speaking, your paddle needs to be long enough so that when you stroke into the water the paddle will be able to reach beyond the gunwales of the kayak while you can maintain a proper kayaking posture. That means that the wider the kayak is, the longer your paddle should be. In addition, you should also take into account your torso height, which is also directly related to the length of your paddle. The longer your torso, the longer your paddle needs to be.
Subscribe to our Newsletter