Best Waterproof Hiking Pants
last updated:
Feb 07, 2020
Hiking is a pastime a lot of outdoor enthusiasts can get behind, as it is a time to allow us to bask in the beauties of mother nature and explore a region we have yet to see. With the summer season upon us, most of us are getting our outdoor equipment ready for an adventure in the wilderness.
Now, we may have our gear ready but do we have our clothing ready for our next hike, as our normal day to day clothing just will not cut it. One of the most important pieces of hiking clothing that you want to make sure you have as part of your gear is a durable pair ofwaterproof hiking pants. Now, you do not simply want a pair of hiking pants, but a waterproof pair of hiking rain pants as they will offer the most protection.
This is the best product on our list that is currently in stock:

Arc'teryx Beta AR
Why is it better?
Comfortable
Durable
Great protection
In a
Hurry? Editors choice:

Test Winner: Arc'teryx Beta AR

16
Researched Sources
1.3k
Reviews Considered
13
Hours Researching
15
Products Evaluated
Materials
Weight
Features
By Default
Top Ten Pairs of Waterproof Hiking Pants
Criteria Used for Evaluation


Materials
Different types of waterproof hiking pants come made with a wide variety of materials, but most manufacturers design their hiking pants with some type of nylon blend. Since a nylon blend is pretty standard, you'll have to look at some other benefits of the other materials that are designed into the pants.
One thing you might want to consider is making sure the pants have some kind of elastane or spandex material in them, which ensures you get a good, flexible range of motion with the pants. Pants that are made with spandex features usually stretch better and don't hinder your movement as you hike or conduct your other outdoor activities.
If you're planning on doing a lot of hiking, climbing, or a lot of outdoor activities in these pants, then you'll be grateful to have a more flexible pants design since you don't want something that might through you off balance and cause you to fall.
Some hiking pants are made with lightweight nylon softshell materials, which is a nice combination to provide good protection from the wind and wet weather elements you might encounter while outside. Plus, nylon softshell materials usually give enough durability and breathability to keep you comfortable as you move.
Nylon softshell materials also move well as you move, and are typically more lightweight. One thing to look for with nylon materials is the fact that many 100% nylon pants, made to be lightweight, don't stretch or flex as easily while you are on the
trail. Those types of pants are better for the more casual outdoor enthusiast.


Weight
Since many hikers aren't concerned with packing up their best rain pants for hiking into their packs, since they are usually wearing and not carrying their pants, not all of them consider weight as something to look at when buying this piece of clothes. However, the heavier the pants you buy while you're on the trail, the heavier they will feel, and for some, that can be restrictive when trying to move, uncomfortable, and simply annoying.
A lot of hikers also like to have a pair of pants you can bring along with them, and that, along with feeling annoyed or restricted by heavier pants as you wear them, are reasons why you might want to consider lightweight, compressible pants. If you're going to go out for multi-day hikes, then carrying lighter, easy-to-pack pants also makes sense.
There are many options on the market for waterproof hiking pants that are lightweight and easy to pack. However, when you do get a pair of pants that are lighter in weight, you might be sacrificing some durability and protection while out on the trail.
If you plan on being out in the rain, snow, wind, or other foul weather conditions and harsh climates, then lightweight pants might not be the best answer for you. While lightweight pants are easy to carry, they aren't as durable, nor do they offer as much protection, as some of the heavier pants made for extreme weather conditions.
So, when considering whether you need lightweight pants or not, review where you plan to do your hiking when you wear your pants. If you know you'll be outside in a harsh climate, you will probably need to consider a more durable pair of pants.
However, if you prefer sunny days and know you need something light to carry, then lightweight pants will probably serve your needs. Really, depending on the trips you plan to embark on, weight and packability are options you may need to consider.


Features
Some hikers prefer waterproof options that come with articulated knees and gussets, which are built into the pants' crotch areas. Whether or not you feel you need these features is a matter of personal opinion, but they do offer some benefits you might want to consider.
First, articulated knees help to match up to your walking motion, meaning there is a natural bend in the knee area of the pants' design. Unlike regular pants that come with a straight leg, you get far more range of motion around the knee area with articulated knees, creating a lot more versatility and freedom in movement. For those hikers that don't like being restricted when moving, articulated knees are a must-have feature.
Second, a gusset on a pair of pants is a diamond-shaped patch of fabric that can be found along the inner thigh area of the pants and is used to replace the seam of your usual pant. The extra fabric woven into the pants with a gusset means you'll get more flexibility and comfort, and better versatility of movement overall.
Both articulated knees and gussets started gaining popularity with climbers that needed both comfort, fit, and movement capabilities in their pants to boost their performances. A lot of these features were then passed onto the world of hiking, and many hikers love the extra comfort and movement they get with these features.
These features will both make the pants you purchase cost more. So, if you are simply a casual, day hiker that doesn't venture out into a wide range of climates or areas and you need to buy something on a budget, you can probably go without these features. For more avid hikers who don't mind harsh climates or tough weather conditions, paying for these extra features will certainly help them better their performance. Whether you decide you need these features is entirely up to you, and you want to consider where, when, and in what weather you plan to perform your hiking.
Another feature we looked into was the pockets. Pockets are one of those features on pants hikers either love or hate. Some hikers feel they don't need pockets at all since they don't want to add items to their pants, creating bulk and weighing down their movement on the trail. However, for other hikers, pockets and organization are great features to have, since they want to carry small items with them on the trail for easy access. While pockets are really a matter of personal preference, there are several options out there for hikers that like having decent storage and organization options along with their pants. Some pants include zippered pockets that work like compartments, and some have mesh-overlay pockets. Most pants offer at least one or two simple pockets for hikers to use as they see fit.
If you don't feel you really need pockets for organization, there are minimalist pants on the market without them that are often cheaper than pants that offer a lot of pocket organization. So, if not having pockets is your preference, you can save a bit of money by buying a pair of hiking pants without pockets.
Expert Interviews & Opinions
Most Important Criteria
(According to our experts opinion)
Experts Opinion
Editors Opinion
Users Opinion
By Default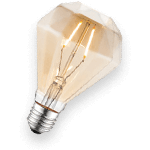 Pants or Shorts
While hiking in shorts may seem like a great idea for the heat, pants are more preferable for protection against bug bites and abrasions. Some people prefer pants with tight ankle cuffs to keep ants or mosquitos away, but for some they are uncomfortable. Always try on the pants in your house before committing to them on the trails.
Mobility
Knowing how the pants move and stretch is incredibly important. If you can't make it up a set of stairs, you will have a difficult time reaching the top of the mountain. A pair of pants with articulated knees or gussets can make it easier to move in all directions.
Keep it Branded
Make sure that the pants that you have your eye on are from a trusted and reputable brand as that way you know that you are getting a quality pair of pants that have been tested in the field and will provide you with the comfort and protection you expect.
Other Factors to Consider


Fit
Making sure your hiking pants fit you correctly is important, but it can also be a difficult task. Hiking pants shouldn't feel too baggy, but still need to fit snugly and comfortably enough to protect you. However, they should also not detract too much from your movement. Some hiking pants come with belts and other adjustable features which can help make the fit more perfect for you, depending on what type of person you are. Some hikers prefer a more relaxed fit, while others want pants without too much space in them.
What you'll need to do first is consider exactly how you want your waterproof hiking pants to fit, and what's comfortable for you. Then, try on a few options to see how you like the fit, and figure out if the adjustable features on the pants work for you. The main rule you need to know is that you don't want pants that are overly baggy or bulky, because they can hinder your performance on the trail.
Baggy, bulky pants will restrict your movement and possibly cause accidents you could avoid easily with a pair of pants that fit you correctly. Otherwise, a lot of the other fit features and your comfort level with them is a matter of personal preference.


Breathability
When looking for a pair of pants for your next hiking adventure, you not only want to ensure that they are waterproof to protect you if you get caught in some rain or have to travel through wet terrain, but you also want your pants to be breathable. The reason you want your pants to be breathable as when you are hiking for quite some time, your pants will start to get sweaty and muggy within as there will be stale air in your pants. If your pants are breathable than they will cycle fresh air into your pants to keep your legs cool and feeling refreshed.
The best way to ensure that the hiking rain pants you have your eye on are breathable are to check the fabric and also to check and see if they have any visible vents to allow for the fresh air to enter and the stale air to be pushed out. Overall the perfect pair of hiking pants will be waterproof to protect you from the wet terrain and keep you dry, and they will also be breathable to allow for fresh air to cycle throughout your pants and keep you feeling fresh and comfortable.
Frequently Asked Questions
q:

What are some of the best uses for hiking pants?

a:

Exactly what you can use your hiking pants for will depend a lot on the thickness of the material on the hiking pants. Some hiking pants are made to be thin and breathable for warmer weather, while others are made to endure wind and snow, and tend to be thicker. Pants that are thinner and more breathable, offering good ventilation, are usually better for warmer weather and more casual hikes. Some other pants are designed for all seasons with mid-level protection, while still others are made for winter weather and have thicker fabrics.

The thickness of your pants will also determine how durable and strong your hiking rain pants are. If your pants are thicker, then they're made to withstand harsher climates, conditions, and weather, but might not do you much good if you want to take a hike outside during the warmer weather. So, depending on what you plan to do and where you plan to hike, you may need to buy more than one pair of pants.

Some pants are made for warm weather only, and give you a nice amount of ventilation and water resistance, but can tear easier than thicker pants. So again, try to determine where you plan to hike, during what weather, and how often to determine whether you need more than one pair of hiking pants.
q:

How do you know if the pants are weather and water resistant?

a:

All of the picks on our list here offer some type of water and weather resistance, although some pants do better in this category than others. How waterproof you want your pants to be, really depends on where and when you plan to be hiking. While you want some type of water and weather resistance in your hiking pants, the more water resistance they have, the less breathable they will be. So, there is a trade-off, and most hikers want the best of both worlds when they are out on the trail.

Most waterproof hiking pants work well in the rain as long as they offer some type of water-resistant technology. So, if you aren't planning on hiking out into the snow and simply might get stuck in the rain from time to time, then you should opt for pants that can protect you if it rains, but still, let your skin breathe as you move.

For those that plan on hiking in harsher climates, getting pants that are fully waterproof or weatherproof is a good option. However, these types of pants won't perform as well for you when the weather is warmer and you need ventilation, so you'll need to consider exactly what you need before you set out on the trails.

Most hiking pants are made to keep the rain and wet weather off of your skin decently. Hiking pants are usually made with water repellant coatings to keep those raindrops from breaking through the pants. So, as long as your pants have some kind of nylon blend protection on them, you should get a decent amount of water resistance from them. Cotton pants typically don't perform as well at this unless they have a laminate over them, so that's another factor to consider.
q:

What's the difference between convertible and roll up pants?

a:

For hikers who like going year-round, convertible pants are a popular choice since you can zip-off the pants and turn them into shorts. If you enjoy hiking a lot during the warm weather, then buying a pair of convertible hiking pants might be a great option for you, since you don't need to purchase extra clothes, carry extra clothes with you, and you can easily increase your leg ventilation with a few zips. So it's no wonder why so many warm weather hikers like convertible pants they can zip down into shorts.

Still, convertible pants aren't made for all hikers. It's nice to have the flexibility of convertible pants, but some hikers prefer other options. Some hikers feel the extra zippers on convertible pants can be difficult to use, and the zippers also make the pants heavier to carry and wear. Also, the zippers usually mean your pants will fit baggier simply because of the convertible design, and some hikers aren't comfortable with this lack of snugness. The baggier design can also decrease flexibility when you hike, another thing that can make convertible pants less attractive to some hikers.

Since most convertible pants wind up feeling bulkier than hiking pants, roll up pants are now increasing in popularity. With roll-up pants, you don't have to worry about the bulkiness of zippers or even dealing with them, and all you have to do is use a button and a few pants to pull your pants legs up into shorts. Roll up pants don't typically add the extra weight and bulkiness of convertible pants, but still bring all the great features that make convertible pants so popular.

Still, the choice between convertible pants or roll-up pants for warm weather hikers is really a matter of personal preference. Some hikers still prefer convertible pants, while others like roll-up pants. It's always a good idea to try on a pair of each just to see what style and design are more comfortable for you.
q:

Do any waterproof hiking pants come with built-in belts?

a:

Many hikers want their pants to fit perfectly before they hit the trails, and sometimes pants can be difficult to adjust. Some people don't fit one size or the other perfectly and might be in-between two sizes when they try on their hiking pants. So, for those types of people, having a built-in belt or waistband in the pants helps to create the perfect fit and adds a bit of adjustability.

However, some hikers don't like built-in belts and would rather opt for drawstring options. Built-in belts do add bulk along the waistline of the pants, wrap completely around the waist, and also can create problems if you carry a hip belt when you hike. So, depending on where you are at when you try on your pants, and whether you feel you need a belt for adjustability or not, you can gauge what you need.

Many pants offer other various adjustable features like zippers and cords which can cut down on the bulk of a built-in belt and still allow you to adapt your pants to the perfect fit. Also, built-in belts do tend to cost a bit more, so if you are on a budget, this might be a feature you can drop easily.
q:

How do I wash my waterproof hiking pants?

a:

Unless there is an unpleasant odor, you really don't need to wash your waterproof clothing often. You will know it's time when your clothing begins "wetting out." Wetting out is when your waterproof clothing gets wet and soaks up the water instead of rolling the beads of water off. Many different everyday things can cause this, such as dirt or the oils from your sunscreen. No need to worry, this isn't the end of your waterproof clothe's life.

To begin with, it is always advised to check the label on your clothing. It will most likely follow the general guidelines that you will see here. Before putting your waterproof clothes in the washing machine, wipe off any mud from the pants and close all the zippers or velcro. Check the detergent dispenser in your washing machine for any residue from a previous wash.

You will want to clean out any leftover detergent, as regular detergent can break down the waterproofing elements of your clothes. In place of detergent, you will want to use a soap specifically designed for waterproof clothing, such as Nikwax or Tech Wash. If your jacket is still wetting out after the wash, you may need to reapply DWR.

If you do take the extra step to reapply the DWR, you may need to tumble dry your clothes to reactivate it. This is not necessary for every wash. After these few simple steps, you're ready to get back out into nature without fear of rain or extreme weather conditions.