Best Extreme Cold Weather Gear – 2021 List
In a
Hurry? Editors choice: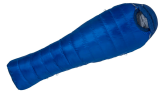 Test Winner: Marmot Sawtooth Sleeping Bag

Braving the elements is a cinch when you are equipped with extreme cold-weather gear! There is no such thing as bad weather, just bad clothing - so we wanted to make sure you fitted with the best of the best. There are a few things to keep in mind when shopping for gear to keep you warm.

You want to make sure that it is composed of water-resistant materials such as Gore-Tex and Merino wool. We wanted to ensure that we also selected products that were lightweight so it won't weigh you down or hinder your full range of motion.

In this guide, we have selected some of the very best extreme cold weather gear to keep you nice and toasty from head to foot all winter long.
Standout Picks
Criteria Used for Evaluation
Overall Fit
It is important to remember that if the item you're using isn't comfortable to wear, chances are you won't use it.
How many pairs of winter shoes do you have sitting in your closet because they cause blisters?
For this reason, among others, the overall fit and comfort of an item are important as well. Thankfully, with a few minor exceptions, such as being bulky or not fitting well for certain types of individuals, all items on our list feature the ability to be worn or used by a wide range of individuals.
Because this guide features many cold weather gear options, for those products such as a blanket or extremely cold weather boots, we considered this category as the size. Even if the product is only offered in one size, we discussed the dimensions and how well this size would serve you, as well as how small they can be packed up.
Comfort
You will want to know if reviewers think the material is itchy or abnormally fluffy and soft.
As mentioned above, the comfort of an item is one of the most important factors to pay attention to before purchasing.
Each item on this list is important to keep you warm in the winter months. With some of the clothing items on our list, we found that they felt a bit stiff before being worn in and washed. We also took into consideration that you will be wearing these clothes all day and discussed how comfortable they would be for hours at a time.
As for the blankets and sleeping bags, we discussed the comfort of the products, as well as the temperature ratings that the products are recommended for.
Weather Resistance
The first thing that you need to worry about when buying gear for cold weather is whether or not it will protect you in such an extreme environment.
Things such as frostbite, hypothermia, dehydration, and injury are all acerbated by colder temperatures, and having something that can help protect you in that type of situation isn't just a good idea; It's a vital one.
We discussed the insulation of each product and how well they protect against rain and snow. T
Materials
Of course, comfort, protection, and weather resistance are often dependent not only on how an item is made but also on the materials used to make it.
There are quite a few materials that are standard in this type of clothing, including insulation, rip-stop nylon material, waterproof or water-resistant fabric, rubber, and natural fibers designed for winter apparel.
While not every item here had every material we would have liked or expected, they all have a good combination of the materials you need to get the job done. Along with the materials that an item is made from comes durability. If the product is stitched well and made from quality fabrics, chances are that it will last longer.
Durability
The items on our list are designed to be long-lasting and tough.
Whether it's through the use of reinforced seams, rip-stop material, layering of panels and fabric, or simply using metal zippers for added strength, everything here is designed to help you get the job done. Considering that many of these items will only be worn for a few months out of the year, it is important to know that they will not deteriorate in storage, or fail you mid-way through the season.
For many of these items, you can learn a lot about the durability of the materials used. Each product is different, but you should always pay close attention to the stitching, weather resistance, and overall strength of the product.
Another great way to learn more about the durability of a product is to see what the reviewers have to say. They have tried and tested the item and aren't afraid of telling the truth.
Subscribe to our Newsletter