Silva – Trail Runner II USB HeadLamp
Afraid of the dark? If you are, that's a particularly tricky situation if you want to keep up running through a UK winter. Silva's Trail Runner II headlamp could definitely come in handy for those darker months.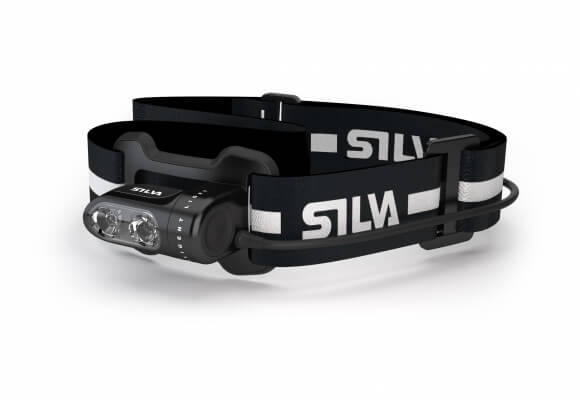 The gizmo – a winner of a Scandinavian Outdoor Award – seems especially aimed at trail runners (hence the name), but there are glowing reviews online from marathon runners who needed to keep up their training early in the morning and late at night.
I tested it after sunset in August and headed for a wooded piece of park land. The head lamp boasts Silva Intelligent Light technology, which the company says translates into better light distribution than traditional beams - giving peripheral and long distance vision. The idea is that this should cut down on head movements – distinctly useful if you are trying to concentrate on a scrappy bit of terrain.
I can attest this is no duff claim. Once accustomed to the light I found pretty quickly I didn't have to steer it around to have a comfortable view of what was in front and to the side - reassuring as runners get enough neck ache shooting looks out for errant cars while crossing roads. The light was impressive, I was able to deftly navigate around tree trunks and other obstacles in my path, which thanks to the lamp were clearly lit. I even spotted a lonely Babybel lying in the long grass, a reminder of picnics past.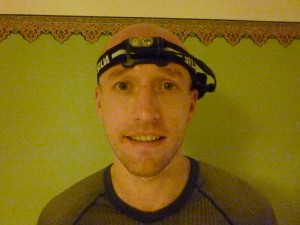 The peripheral vision took a little bit more getting used to. Runners more confident jogging about in the dark than me (and those who spend less time indulging in sci-fi and horror serials) might not have the heebie-jeebies every time they spot an axe murderer (tree), vampire (tree) or Cyberman (also a tree) out of the corner of their eye.
The light, which is 150 lumen and good for 50 metres, has a couple of different functions: full on (maximum mode), full on but less bright (minimum mode), and flashing (to attract attention, or conceivably get your disco on). It is splash proof (although not listed as water proof) and pretty light at 130 grams (including battery pack)
While the weight wasn't a problem - it was pretty easy to forget it was there - I found the headband a little difficult to adjust and so it felt a touch too tight – but I do have a slightly larger than average head.
Running in its maximum mode the lamp has 4 hours of battery life, that's extended to 10 hours in its minimum mode. But what I found particularly ace is the lamp is charged by USB - meaning you could take it to work and charge it on the company's dollar (although a full charge takes four hours ).
There's a cheaper non-USB battery version as well, which takes 3x AAA.
This bit of kit is pretty smart, and well finished. My only gripe being the tight headband, which could simply be the result of user error. It's clear though the headband has been thought through – the inside is fitted with anti-slip rubber, useful indeed for a follicly challenged heavy sweater like me.
While I've no doubt this little gizmo would make a great light for trail runners it's also pretty nifty when trying to put together things in the dark, whether they be tents or extractor fans in windowless bathrooms with the electrics off.
Subscribe to our Newsletter