The Best Headlamps Reviewed
In a Hurry? Editors choice: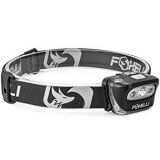 Test Winner: Foxelli Headlamp Flashlight

No matter what when it gets dark it is quite hard for the human eye to see, in the past, we all had a flashlight handy and would use them to see in the dark. I am here to tell you that
handheld
flashlights are now a thing of the past. The future is headlamps. With headlamps, you have the same ability to shine a
light
in a direction to see more clearly, but the added feature is that you do not have to hold the light and can have both
hands
accessible. Now if you have made the decision that you want to pack up your
flashlights
and purchase a headlamp, but are getting overwhelmed as there are so many options nowadays when purchasing a high-quality headlamp, you have come to the right place.
Standout Picks
Criteria Used for Evaluation
Visibility
The main purpose of the lamp is finding the trail you are on in the middle of the night. This means that you should be able to look ahead at least a hundred meters. This puts the beam distance at the top of the features that you should consider while looking for a model. However, when it comes to the quality of the lights, this is not the only feature to be considered. It is also important that the lights don't have any anomalies such as dark spots that would cause you to believe that there is a hole in front of you.
This might inspire you to take another trail and in extreme conditions cause you to get lost in nature. The lights that have lower beam distance or have lower quality can be quite tiring to your eyes and greater attention is required. Nevertheless, the lower quality lights usually have a better battery life which is a great advantage if they are not self-charging. Keep in mind that all of our suggestions have a slight difference in the quality of the lights that you are going to have to put some effort into noticing.
Opposite to the common belief that the brightness makes the headlamp, there are many more features that should be considered. It could even happen that light has a greater brightness, but it also has less light quality. Every manufacturer has stated a certain brightness level which you should always check, but never rely on. It is also important whether the lights provide a long beam or a shorter but wider beam.
Battery Life
Even though manufacturers state the battery life very simply with the hours that a headlamp is able to work without being charged, it is pretty difficult to decide the battery life of a lamp. What makes it hard are the different range of brightness and the different mode options of each light. When you compare this to the manufacturers' claims you will notice that they are always promoting the best possible combination. The battery that they are promoting is not very likely to be the actual state. With that said it is vital that you know that brighter lights usually require much more power, even when they burn at a lower mode.
Some products come with rechargeable solutions that will compensate for the low battery life. When choosing the battery life of a headlamp it is very important to know how you are going to use it. If you are going to need it for camping purposes only, you will need a good enough light only with long battery life so that you don't have to recharge it often.
Ease of Use
The ease of use is another feature to look for. If in the middle of the night, you suddenly require a headlamp, it usually means you need it immediately. No one wants to wander around in the night trying to find a way to turn the headlamp on. However, besides turning it on, the ease of use also means switching between modes and the ease of daily operation of the battery. There are some batteries among the suggested ones that are very easy to use and intuitive, while others require that you read the manual in order to master it.
Advanced Features
If you are planning on camping for a prolonged weekend, you are probably going to need to recharge your lamp. Most models don't come with an external battery or a solar charger, so if you believe you are going to need one, make sure you purchase it from the same manufacturer. There are also rechargeable kits that are a bit more spacious, but they also come with extra batteries, so you are able to use all the time.
Top Ten Headlamps
1

. Foxelli Headlamp Flashlight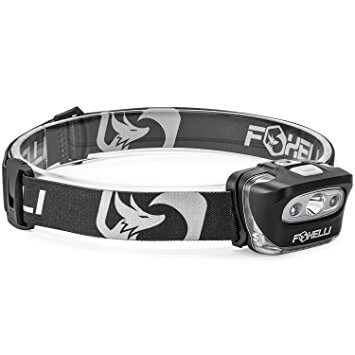 A very comfortable product, which fits and stays in position on the head to allow you hands freedom wherever you choose to use it, reading at home or outside, nighttime fishing, hiking, camping, wherever you choose to be this will illuminate the nighttime for you.
Read more
Visibility
Lights up your path for up to 50 meters ahead, this is superb performance when you are out in unfamiliar territory at night.
Battery Life
You can prolong battery life by choosing the setting for lighting up the darkness at up to 35 meters distance. For even more battery setting and saving choose light for up to 15 meters ahead. The red light setting is excellent and creates a gentle light which while not blinding others it still gives you a great illumination for nighttime activities.
Ease of Use
This Foxelli Headlamp Flashlight has an off and on button of the top for you to be able to reach easily if in an emergency or need.
Advanced Features
A designed in SOS function for lighting use in emergency situations and this is compact, light to carry and stable when being worn on the head. The LED light system is impressive and reliable, the casing is made from durable materials and the whole light system is resistive to cold, warm or hot weather environments. Uses three E/AAA batteries so energy lifetime is long and reliable.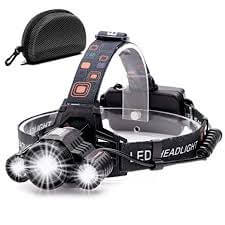 This Cobiz Brightest High 6000 Lumen LED Work Headlight is known for its hands' free use. It is a rechargeable waterproof headlamp that helps with being able to work or explore without having to your hands to hold it. There are four modes of using the lighting options which includes the low setting, the wider and medium setting, the bright emergency setting and the strobe light setting for full range needed.
Read more
Visibility
This Cobiz Brightest High 6000 Lumen LED Work Headlight is a great fit for anyone as it comes with an adjustable headband and can fit many different sizes of heads comfortably. With it being rechargeable it is very cost effective and works great. This headlamp can be used for camping, night jogging, outdoor inspection, night fishing, emergency lumination, and for bicycling.
Battery Life
This Cobiz headlight is known for its durable rechargeable battery that has a long lifespan. The battery lasts up to 10 hours straight and comes with a battery replacement as well as a power outlet in order for you to plug in the headlamp whenever needed.
Ease of Use
There is also a light indicator which helps you know when the battery is getting low and needs to be charged in case you run into emergencies as it turns red when it needs to be charged and turns green when it is fully charged. There is also an on and off button just on top of the headlamp to help you be able to use it in any case of emergencies.
Advanced Features
There are wonderful features for this headlamp including the ability to rotate your light by 90 degrees to shine in any direction you are wanting, it is water resistant and comes with waterproof wires and waterproof switch which will help it stay safe in the rain or snowy weather and it is leakage-resistant.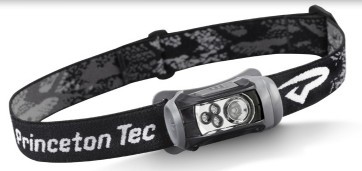 The Princeton Tec Remix brings you a nice light that's very easy to use, but it does cost some money. It does offer a lot of brightness, though, in a very lightweight headlamp model.
Read more
Visibility
This headlamp uses one Maxbright LED, and 3 ultrabright LEDs to give you some choices in how bright you want the lamp to get. It's also very lightweight, so it's easy to wear anytime you need it.
Battery Life
This headlamp does well in a wide variety of outdoor environments and brings you a lot of versatility. However, it doesn't have the best battery life, which could be a problem depending on where you plan to travel. This headlamp also comes with batteries. The Run Time High Spot Beam lasts up to 28 hrs and the Low Spot Beam lasts up to 53 hrs.
Ease of Use
This headlamp is known for its ease of use as it comes with a top button which allows you to turn the headlamp on and off at any needed time.
Advanced Features
Designed with one asymmetrical arm bracket, the battery door on this headlamp is easy to get to, and the headlamp also features a large push button switch. All of these features add to the simplicity of the product design.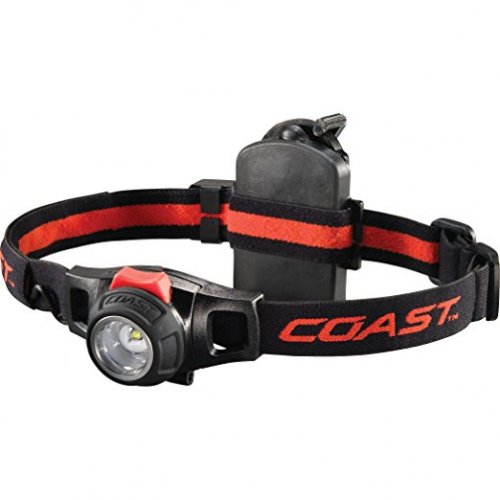 The Coast HL7 headlamp is one of the best choices on the market. And with its current cost, the actual price makes it even more tempting for anyone in need of a headlamp.
Read more
Visibility
This type of lightning is very good for camping since it allows you to set up the whole camp in the dark. It is also convenient to use when going to the campsite restroom although you might want to use the dimming option for this one.
Battery Life
The light this headlamp provides is very bright but also consumes the battery very quickly. However, there is a dimming option that is very suitable for when you are saving battery life. You could also use recharging batteries and or alkaline batteries for maximum use. Three alkaline batteries are included in the package and there is a pouch included.
Ease of Use
This headlamp is known for its ease of use and ease of charging features.
Advanced Features
The Coast HL7 headlamp is one of the best choices on the market. And with its current cost, the actual price makes it even more tempting for anyone in need of a headlamp. The manufacturer's claims for the brightness are Focusing 285 lumens with a maximum of 1 hour and 30 minutes of runtime. The low lumens are 4 and the low runtime is 70 hours. The beam distance is 119 meters and the low brightness lights provide you at least 13 meters visibility.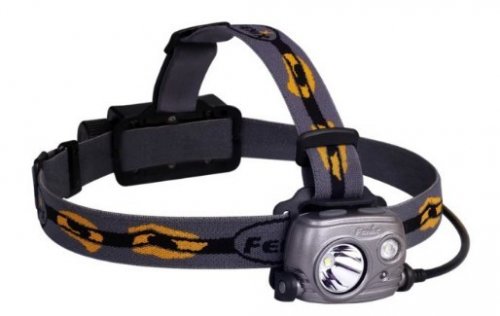 The Fenix HP25R offers you one of the brightest light choices in headlamps that are available on the market today. If you want a lot of illumination for your outdoor activities, then you'll love how bright this light can be.
Read more
Visibility
This Fenix HP25R headlamp uses 1000 lumens output and features a spotlight and neutral white light.
It has many different modes including:
Floodlight Mode
High: 350 Lumens
Mid: 130 Lumens
Low: 30 Lumens
Eco: 4 Lumens
Spotlight Mode
Turbo: 1000 Lumens
High: 350 Lumens
Mid: 130 Lumens
Low: 30 Lumens
Battery Life
This headlamp requires one 18650 rechargeable Li-ion battery or two CR 123A batteries, and the lamp can last up to two hours. It gives you a maximum output of 100o lumen. The Fenix HP25R comes with a bundle back. With a purchase of this headlamp, you also get a carrying case, a battery, and a rechargeable battery.
Ease of Use
This headlamp is very easy to use and even comes with an overheat protection mode to avoid high temperature of the surface in case you have it on for too long.
Advanced Features
This headlamp is rechargeable and very portable. The Fenix HP25R is so bright, it can reach about 160 meters with its light, which is far and above its competition, and the brightest lamp on our list. Plus, its lifespan is about 50,000 hours, and it provides an angle of 90 degrees.

6

. Lighting EVER LED Headlamp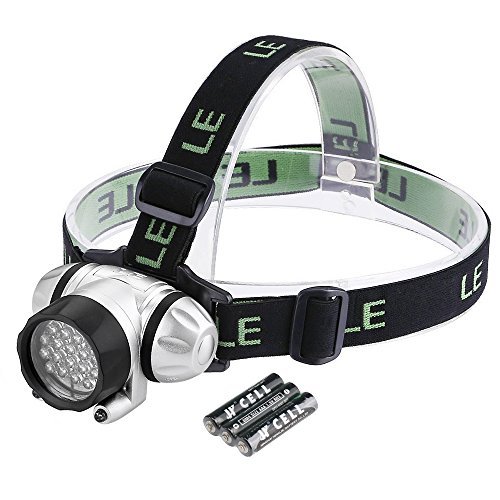 The Lighting EVER LED Headlamp brings you an affordable option in headlamps, offering you 4 lighting modes and a lot of versatility. You'll love the fact it is waterproof and easy to use.
Read more
Visibility
The headlamp is bright enough for working around the camp. The brightest light contains 18 LEDs which is more than enough for every outdoor activity in the night you could think of. The headband is coated with foam padding which is pretty thick and comfortable.
Battery Life
The headband uses alkaline batteries that are included in the package.
Ease of Use
With this headlamp being adjustable, you are able to use it for camping, backpacking, working on your car, biking or even running. The headband can be tightened enough so that it doesn't fall out even if you wear it while running. In fact, it is the perfect addition to your night run.
Advanced Features
This headlamp's advantage is its 4 lighting modes and it contains 3 white lights with different intensity and a red light convenient for star gazing. The headlamp is very lightweight and the headband is adjustable. It is waterproof with an IP44 rating, which means that it is waterproof guaranteed when it comes to splashing water at it.

7

. GRDE Zoomable Super Bright Headlamp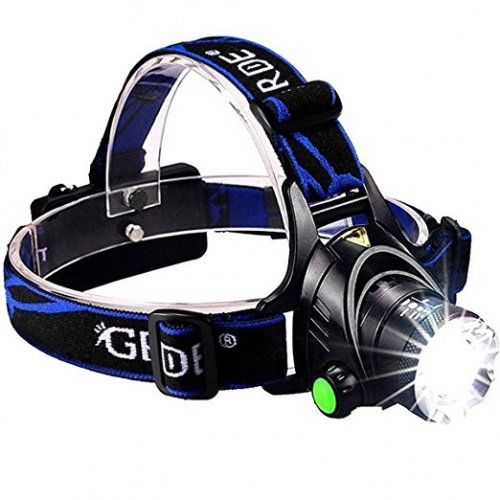 This GRDE headlamp offers the whole package. It comes with rechargeable batteries, regular batteries, a car charger, a USB cable and a user book which is not necessary to use since this headlamp is very easy to use. With all the extra benefits plus the brightness of this headlamp, you'll most likely fall in love with this headlamp's simplicity.
Read more
Visibility
The brightness of the lamp is up to 1800 lumens, which is not to be taken as a fact.The headlamp is also multifunctional, meaning you are able to use it as a headlamp as its primary function but also as a waist or a desk lamp. You are able to adjust it for different uses by using the adjustable straps it has. The lamp has three modes a low mode, middle and a strobe mode.
Battery Life
The battery also holds pretty well, comparing to some competitive products. The Ms Force headlamp, for instance, is brighter than this GRDE headlamp, but the battery life of this one is much better. The battery lasts for up to 100, 000 hours when it is turned on a low mode.
Ease of Use
This headlamp is very easy to use and even comes with an on and off button on the top of the light to help you be able to use it hands-free and turn it on whenever needed.
Advanced Features
The testing showed that this headlamp is brighter than the average headlamps and it surpasses the brightness features of many headlamps in this price range. Since this is an adjustable headlamp with long straps, you are able to adjust it and use it however you like. You could even attach it over a bike helmet or really, any kind of helmet that you like. When used as a headlamp, the straps are not very tight, and because of the upper strap which serves as an additional safety against falling, there is no chance for it to fall off.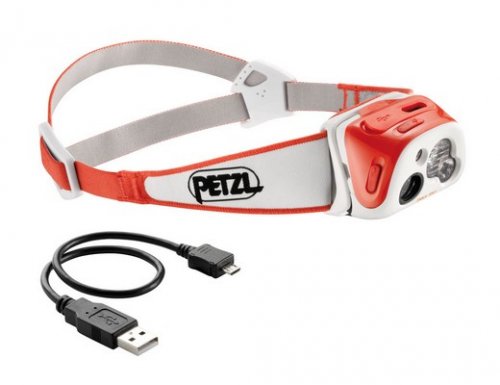 If you're looking for a reactive technology headlamp, then you might want to consider the Petzl Tikka RXP. The reactive technology allows the brightness of the headlamp to adjust automatically, and this headlamp does a great job of detecting the light you'll need so that you won't need to use much effort when you use it.
Read more
Visibility
This headlamp allows you to automatically adjust the brightness to the needs of the user or the location and it offers a maximum of 300 lumens.
Battery Life
This headlamp is compatible with a CORE rechargeable battery. It's also small and lightweight, so it's easy to wear. The rechargeable battery on this headlamp works on an average scale, and the headlamp can be recharged by putting it on a USB cord. The battery life on this headlamp isn't anything poor or exceptional, and rates about average. It does work well and provide enough lighting for a wide variety of outdoor activities and gives you enough versatility.
Ease of Use
This headlamp is easy to use and you're also able to use an on/off button and adjust the brightness on this headlamp as you see fit.
Advanced Features
The reactive technology in the RXP headlamp works to give you an automatic light adjustment to save battery life, as claimed by the company. You get both white light and a red light with this headlamp, and you can use it for a variety of things in the outdoors.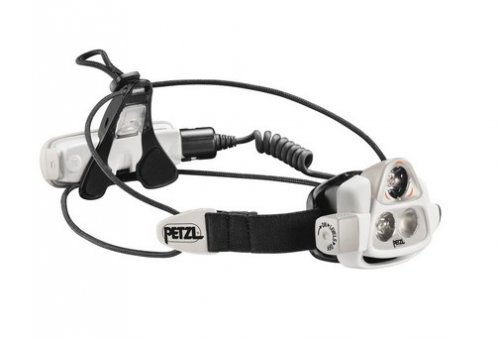 The Petzl NAO headlamp offers you a nice, bright light that includes reactive lighting. While it's got great light, it does have short battery life and isn't as lightweight as some of the other products on our list.
Read more
Visibility
The Petzl NAO comes with reactive lighting technology that can adjust itself automatically to fit your lighting needs. You can also use a sensor to adjust the lighting manually if you wish.
Battery Life
The battery life isn't great on the Petzl NAO, so you might need to plan to recharge it. It all depends on how bright you decide to set the light at, but you'll want to be prepared. The Petzl NAO uses a Lithium-ion battery and can be recharged with a USB port. It also comes with the ability to use the My Light app, which can allow you to adjust the headlamp with your smartphone.
Ease of Use
This headlamp is very easy to use and even comes with a button on the top of the lamp that helps you to switch the light on and off whenever you are needing to.
Advanced Features
The Petzl NAO also offers a constant lighting feature, which can give you a lot of light when you need it. Plus, it features multiple light cones, which help increase visibility greatly each time you use the headlamp.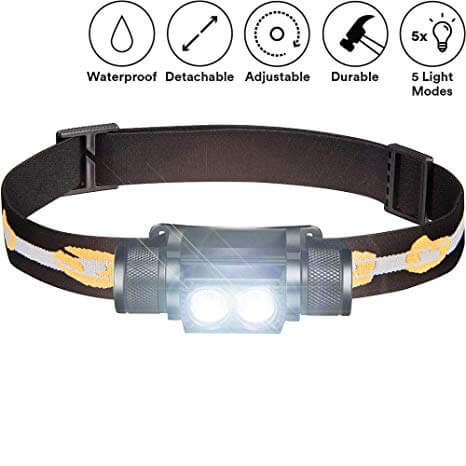 This SLONIK 1000 Lumen Rechargeable 2x CREE LED Headlamp offers you an excellent rechargeable headlamp with a great performance all-around. It's very portable and easy to use, and also simple to bring along with you. It is known for being waterproof and dustproof which helps you in any type of weather condition.
Read more
Visibility
The SLONIK 1000 Lumen has five different levels of white light brightness with one single button. It has a 100,000 hour lifespan
Battery Life
This SLONIK 1000 Lumen headlamp can be charged off just about anything with a USB adapter, which makes this headlamp very easy to use and recharge whenever you are on the go. It's also very lightweight and 2200MAH battery with 8-hour battery life while in low mode and a 3.5hrs lifespan in high mode.
Ease of Use
This headlamp has great features to help you be able to turn the top button on and off to switch to which lighting brightness you are needing.
Advanced Features
The SLONIK 1000 Lumen t is waterproof and dustproof and can handle water coming from just about anywhere. The battery performance on the SLONIK brings you a lot of versatility and is easy to adjust and use. It's one of the most adjustable and versatile headlamps on our list, and it also comes with a lot of options that make it very portable. Another great feature this headlamp has is it is capable of reflecting a 220-yard beam without distorting the natural colors.

Subscribe to our Newsletter