The Best Headlamps Reviewed
last updated:
Feb 10, 2020
No matter what when it gets dark it is quite hard for the human eye to see, in the past, we all had a flashlight handy and would use them to see in the dark. I am here to tell you that handheld flashlights are now a thing of the past. The future is headlamps. With headlamps, you have the same ability to shine a light in a direction to see more clearly, but the added feature is that you do not have to hold the light and can have both hands accessible. Now if you have made the decision that you want to pack up your flashlights and purchase a headlamp, but are getting overwhelmed as there are so many options nowadays when purchasing a high-quality headlamp, you have come to the right place.
In a Hurry? The test winner after 17 hrs of research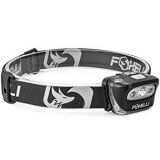 Foxelli Headlamp Flashlight
Why is it better?
Stable/comfortable
Change light distance setting
Long battery life
In a
Hurry? Editors choice: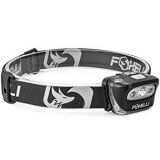 Test Winner: Foxelli Headlamp Flashlight

13
Researched Sources
2.3k
Reviews Considered
17
Hours Researching
15
Products Evaluated
Visibility
Battery Life
Ease of Use
Advanced Features
By Default
Criteria Used for Evaluation


Visibility
The main purpose of the lamp is finding the trail you are on in the middle of the night. This means that you should be able to look ahead at least a hundred meters. This puts the beam distance at the top of the features that you should consider while looking for a model. However, when it comes to the quality of the lights, this is not the only feature to be considered. It is also important that the lights don't have any anomalies such as dark spots that would cause you to believe that there is a hole in front of you.
This might inspire you to take another trail and in extreme conditions cause you to get lost in nature. The lights that have lower beam distance or have lower quality can be quite tiring to your eyes and greater attention is required. Nevertheless, the lower quality lights usually have a better battery life which is a great advantage if they are not self-charging. Keep in mind that all of our suggestions have a slight difference in the quality of the lights that you are going to have to put some effort into noticing.
Opposite to the common belief that the brightness makes the headlamp, there are many more features that should be considered. It could even happen that light has a greater brightness, but it also has less light quality. Every manufacturer has stated a certain brightness level which you should always check, but never rely on. It is also important whether the lights provide a long beam or a shorter but wider beam.


Battery Life
Even though manufacturers state the battery life very simply with the hours that a headlamp is able to work without being charged, it is pretty difficult to decide the battery life of a lamp. What makes it hard are the different range of brightness and the different mode options of each light. When you compare this to the manufacturers' claims you will notice that they are always promoting the best possible combination. The battery that they are promoting is not very likely to be the actual state. With that said it is vital that you know that brighter lights usually require much more power, even when they burn at a lower mode.
Some products come with rechargeable solutions that will compensate for the low battery life. When choosing the battery life of a headlamp it is very important to know how you are going to use it. If you are going to need it for camping purposes only, you will need a good enough light only with long battery life so that you don't have to recharge it often.


Ease of Use
The ease of use is another feature to look for. If in the middle of the night, you suddenly require a headlamp, it usually means you need it immediately. No one wants to wander around in the night trying to find a way to turn the headlamp on. However, besides turning it on, the ease of use also means switching between modes and the ease of daily operation of the battery. There are some batteries among the suggested ones that are very easy to use and intuitive, while others require that you read the manual in order to master it.


Advanced Features
If you are planning on camping for a prolonged weekend, you are probably going to need to recharge your lamp. Most models don't come with an external battery or a solar charger, so if you believe you are going to need one, make sure you purchase it from the same manufacturer. There are also rechargeable kits that are a bit more spacious, but they also come with extra batteries, so you are able to use all the time.
Expert Interviews & Opinions
Most Important Criteria
(According to our experts opinion)
Experts Opinion
Editors Opinion
Users Opinion
By Default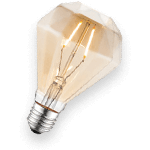 Check the Lumens
Headlamps are definitely a piece of gear you want to have on your person for your next adventure or even as part of your toolbox at home. They come in handy anytime it gets dark and you need to see a little more clearly. They are usually a cheap piece of gear and are worth the investment. When looking to invest in a headlamp do not forget to check the lumens, normal indoor light is about 250 lumens, you want your headlamp to be about 30 lumens. This will ensure you get a bright visible light so you can see clearly on your next camping trip.
Other Factors to Consider


Weight
The weight of the battery is very important for backpacking, and not at all important in camping. Especially if you are traveling to the destination with a vehicle. However, even the heaviest headlamps are only a few dozen grams heavier than their competition. Although the weight does not differ much, for some backpackers who are keeping the gear to the minimum, even a few dozen grams could make a great difference.


Use
As previously mentioned, the market today is flooded with different types of lights and the type that you are going to use makes a great difference. However, almost every head-lamp today uses LED technology since it provides more brightness and it requires very little energy. The type of light that you are going to choose should depend on the type of outdoor activity you are planning. That said, there are several major varieties you should choose from:
Spotlight mode – the spotlight mode focuses the light beam to the distance, but it also makes narrower than other types. This light beam is recommended for finding trail marks or other objects in the distance. It is also the preferred option for hikers who need to hike on a trail they have no experience on. The lamps that have the spotlight feature also have a close proximity mode that you can switch between. However, if you need a spotlight mode, it is recommended that you pick a headlamp choice that does not contain this option. The ones that do are pretty hard to use and handle and the switching between modes is not as easy as you think.
Close proximity mode – The close proximity mode, disperses the light right away once it escapes the headlamp. This provides you a good look at the close objects around you and a good close proximity lighting. The light beam is very narrow, but seeing something in the distance is nearly impossible. The close proximity light has one very important advantage and that is the battery life of the headlamp. Since the brightness is reduced, the battery life is extended. It is convenient to be used for setting up a campsite in the dark or if you just want to check things out. The close proximity light is also less irritating to your camp friends since you won't be blinding them every time you accidentally point the headlamp in them.
Red light – A red light is also based on LED technology. The only difference is that because of its color, its brightness is significantly reduced; still, you are able to see everything you need relatively good. Even though this is not the brightest light, in some outdoor sports this is the most preferred option. Hunters, for instance, are using these lights in order to camouflage their existence while allowing themselves to see in the dark. This is done thanks to the fact that animals are not able to see the red lights, so they remain undetected. The battery life is also much better than any other lights on the market. So, if you only need a headlamp for emergencies or just in case situations, this is the choice to go for!
Rechargeable lights – rechargeable lights are the clear choice to go when you are planning on spending more than a few days in nature. Batteries are creating waste that also creates a dead weight that you are going to have to carry home in your backpack. However, with the rechargeable lights, you will only have those one pair of batteries that you are going to use for a long time on many trips to come. Although there might be a return on investment if you buy rechargeable batteries or a year worth of alkaline ones, having to give that sum of money at once is not an easy task. For this reason, many hikers, backpackers, and campers prefer using the regular ones until the rechargeable battery manufacturers don't lower the price a bit or maybe even more.
Frequently Asked Questions
q:

Should you get a headlamp for your kid as well?

a:

Kids like everything that shines and is bright, there are no surprises here. However, whether your kid would wonder if you give him a lamp is a question many parents ask themselves. The truth is, after discussing the subject with some mothers that decided their kid should have one, they advise you to go for it. They are not likely to wander off since most kids have a natural fear from the dark. Another reason you should approve this "toy" for them is that kids are sloppy. If they aren't careful enough when the weather is bright outside, why expect them to react well to the darkness.

They too should be given the same opportunity of locating themselves in the dark and facing their fears. However, since there is a great probability that you wouldn't be able to teach him not to point the light directly in your eyes, maybe a red light would be the more convenient choice for a kid. He will love wearing it. And if there are more than one, be prepared for them to chase around, they will love the red color light. As a bonus feature for you is that no matter how far they are, red light is used in rescue situations because they are most easily detectable. So, you would always know where your kid is!
q:

What do I need to know about battery life claims?

a:

As we previously mentioned, the battery life is something that manufacturers always make a "mistake" with. For this reason, we recommend that you ignore the lumen feature stated on every headlamp because is it a poor indicator of its quality and performance. Another reason why you should take lumen as a fixed number is that lumens tend to vary, they don't stay constant ever. Over the time, the lumens tend to drop and if you have a high lumen number but a low-quality lamp you will end up with a need to buy another product in just a couple of months. Also, the lumen is completely different depending on the batteries you decide to use.
q:

What do I need to know about how other components affect brightness?

a:

If you also consider the other components such as lenses, led quality, the arrangement of components, size and shape, lower the quality of the light brightness even more unless every one of these components is top of the notch quality.
q:

What do I need to know about the different light colors?

a:

It is also interesting to mention that the human eye is more perceptive to some light colors and less to others. Green lights, for instance, are more likely to seem brighter to the human eye than red light. This makes it harder to compare lights with different colors one to another. Even though comparing the light brightness of two red lights is relatively easy, comparing a green and a red light will be much more difficult. A green light will appear brighter even though the red one is actually the brighter one. For this reason, when testing two lights with different colors, it is never recommended to rely on your naked eye. Technical tests would go better in this case than human interferences.
q:

What is a burst mode?

a:

A burst mode is something which is pretty vague to the common person buying a lamp. It is actually the maximum potential that light has. For instance, if a manufacturer claims that in burst mode it has 260 lumens it might be indeed the case. However, what most people are not aware of is that the burst mode could only be applied for one to several seconds. After that, the light is coming back to its natural state. In burst mode also, the battery wasting is enormous, which couldn't be good for you, especially if you want to use the lamp in the outdoors where there aren't any chargers. Also, when you purchase batteries, be aware that the alkaline batteries are known to have a brighter effect on the beginning of their using cycle, while afterward their brightness lowers.
q:

What else do I need to know about manufacturer's claims?

a:

Another reason, why these claims are questionable is because the companies self-regulate them. This means they could test a light and have a certificate for the brightness level, but they don't have to do so. Considering all these reasons, it is far better to read a review than rely on the manufacturers' claims when it comes to light performances.

Even if you have gone through that trail for thousands of times, at night, it can be tricky to determine whether it is the right path. In order for this not to happen, a headlamp will ensure you are never in doubt again. A product in a way prolongs your day since with it you are able to plan additional activities in the night. A common comparative product to the headlamp is a flashlight that is only convenient if one of you is holding the flashlight and the other one is doing the work. These provide you the liberty of working with your hands while focusing the light on the right place. The above-suggested models will make sure you are never in the dark again and they will provide you the lightness you need in your life!
Subscribe to our Newsletter