Best Outdoor Projectors
last updated:
Feb 07, 2020
It seems like every single time you leave the movie theater, you are left marveling at what it would be like to watch every single movie and sporting event in the theater. While it is theoretically impossible to 100 percent replicate the experience of a movie theater, a great way to attempt to do so is to invest in an outdoor projector.
Of course, nine times out of ten, you will have to account for the surround sound system but the fact remains that the best outdoor projectors will present a breathtaking experience regardless. The implemented technology that goes into them, though, does determine how amazing certain projectors can be. To take some of the guesswork out of it, we have researched and brought you the top 10 best available today.
In a Hurry? The test winner after 13 hrs of research


Viewsonic HDMI
Why is it better?
It is designed with 3300 lumens
You can choose between five different lighting settings
Features advanced color technology and sharpness
In a
Hurry? Editors choice:


Test Winner: Viewsonic HDMI

15
Researched Sources
1,889
Reviews Considered
13
Hours Researching
16
Products Evaluated
Features
Power Source
Sound Quality
By Default
Criteria Used for Evaluation


Features
All electronics, including projectors, are loaded with features. To avoid getting carried away, we mainly focused on resolution and lamp design.
The Resolution Size
This is one of the most important specifications that you need to pay attention to. No, it is not the only factor in determining the image quality of an outdoor projector but it is one of the main ones to keep in mind. However, it can get a bit confusing for people who are not familiar with terminology as you will often see projectors with a native resolution and support for higher resolutions. But, to the average person, what do both of these specifications mean? Well, the native resolution of a projector is its single fixed resolution and this is what it is designed to operate at.
Meanwhile, if a projector supports a higher resolution it means it is able to upscale to reach the intended quality. Basically, upscaling is a simple conversion of a low-resolution image to a high-definition resolution. So, a projector with a native resolution of 1080p will look clearer than a projector that supports 1080p as it needs to upscale to do so. Still, at the end of the day, the higher the pixel count, the higher the resolution; so keep that in mind.
The Design of the Lamp
One of the most important design integrations of a projector is its lamp. Much like a light source, you will see projector lamps rated based on lumens. Basically, a lumen is a primary means of measuring light sources and measures the brightness of the projector. So, how do you know a good lumen count? Well, that is why you are here to learn just that. For the most part, you would like to keep the lumen count past 1000. Anything below that will be very difficult to see in broad daylight and will only be ideal for darker environments. At the same time, once you get beyond 2000 or 2500 lumens, the projector lamp will probably be too bright for indoors. Thus, this makes projectors that sport lamps over 3000 lumens in light perfect for outdoor use.
However, you can also assess the life expectancy of the lamp itself. Most of the time, it will range from 10,000 to 30,000 hours. While these lamps will still not last forever, a lamp with a 30,000-hour lifespan will last you several years even if you use it regularly.


Power Source
Do not overlook the simple things and remember that not all your devices will be compatible with the outdoor projector you buy. If the port your device requires is not present on the projector, then you are sadly out of luck. Because of this, it is critically important for you to take this into consideration. Thankfully, most outdoor projectors will have a great combination of older ports and newer ports. For example, it is difficult to find many modern outdoor projectors that do not have one or multiple HDMI ports.
HMDI cables are used for so many modern devices that it is almost mandatory for them to be included. For gamers, all next-gen gaming consoles, such as the PS4, Nintendo Switch, and Xbox One, utilize HDMI cables. Also, common ports such as USB (for flash drives and external hard drives, among other things), AV, and VGA are also good to look for. Basically, be aware of what your devices need to be connected to for video.


Sound Quality
This is probably the worst aspect of outdoor projectors. Even the most elite models may not have the greatest sound and this is something you should come to expect. Honestly, if the sound quality is excellent than you should count your blessings. It is not as if they are horrendous but if you are used to the crystal-clear sound that you get from your home theater system, you may be disappointed. Yet, this also leads to another important design element of outdoor projectors. Because of their limitations when it comes to their sound quality, generally speaking, most of them will have built-in ports that allow you to hook up an external speaker system.
In addition to this, an analyzation that can get swept under the radar is how loud the unit is. Depending on the excess noise of the fan, some can be unbearable when you are watching movies or shows with quiet portions. The last thing you want to deal with is an outdoor projector that sounds louder than your actual movie.
Expert Interviews & Opinions
Most Important Criteria
(According to our experts opinion)
Experts Opinion
Editors Opinion
Users Opinion
By Default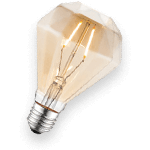 Location
Thinking through the location of where you place the projector, the screen, and the seats can take some time. You want to make sure that the sun isn't shining on the projection wall, nor that your guests will be staring into the sun while watching the movie. Another thing to keep in mind is that you also don't want to leave the projector to bake in the sun. This could detrimentally hurt its durability. Before you invite everyone over, it's a good idea to test out the whole plan first.
Speakers
Some projectors have built-in speakers. If you are right next to the projector or with very few people, they will probably suffice. However, if you need something louder, you can connect (sometimes wirelessly) a portable speaker so that everyone can enjoy the show equally.
Other Factors to Consider


Visibility
Speaking of a design feature that can often be swept under the radar, this is a perfect example of that. Clearly, you understand that a projector is designed to project an image on a surface where the lamp is positioned at. However, there is something known as the throw distance of a projector and it is simply the distance between the projector and the image being displayed on the screen. Most manufacturers will actually provide a recommended throw distance for their projector. However, this can alter the size of the display.
Now, for the most part, anything beyond 100 inches is impressive. Think about it for a second, have you ever owned a television close to 100 inches in size? Probably not and when you then take into consideration some projectors can project beyond 200 to 250 inches, it becomes hard to believe.
Frequently Asked Questions
q:

How do you protect outdoor projectors?

a:

It is ironic how this guide is focused on outdoor projectors yet you still may not know why they are ideal for outdoor use. Well, to be honest, for the most part, it is because of their lumens as some outdoor projectors will be too bright for indoor use. But, overall, they are designed to be used outdoors. However, it still may be wise for you to protect them while they are outside and it goes beyond protecting them from storms. The real enemy of projectors is condensation and when it constantly turns on and turns off, the internal mechanical components will degrade from the exposure to moisture.

One surefire way to prevent this is to invest in a projector enclosure along with a climate control system. Yes, it sounds like a lot but it will be necessary if you plan on leaving your projector outdoors.
q:

Can you mount an outdoor projector on a ceiling?

a:

Even though all the projectors on this list are designed to be used outside, it does not mean they can't be used inside. Yes, it has been claimed a few times that some are too bright for indoor use but if they are not, they can easily be utilized indoors as well. Some people will prefer mounting their projector on the ceiling to provide a good angle for the lens and to place it in a safe location. So, yes, you can mount a projector on the ceiling granted there is a mount on the bottom.

If there is, you could buy a mounting pole and utilize that mounting hole. Of course, you could also simply build a shelf from your ceiling allowing the projector to sit comfortably and safely on it. Either way, it can be achieved if you desire.
q:

Can they project Netflix?

a:

Netflix is one of the most popular streaming platforms in the world today and it is not too much of a surprise that this question was brought up by some users. This question is very easy to answer as soon as you understand what a projector does. A projector merely projects an image on a screen but you must provide the image for it. In other words, if you wanted to play a video game on your projector you would have to physically connect the projector with your video game system.

This same idea applies for Netflix as granted you have a subscription on your gaming console, computer, etc. and that same device can be connected to one of the ports on a projector, you can project Netflix with your outdoor projector.
q:

What to do when you only have a limited throwing distance?

a:

If we are being honest for a second, there is one really big issue that outdoor projectors, or other projectors for that matter, have. They need a minimum amount of distance from the screen to their lens, again known as the throwing distance, to provide you with an ideal screen size. Say you only have a certain amount of room and you notice the screen size is not as large as advertised, you will be left in a bit of a tough spot. Honestly, you may just have to move the projector in a different location to achieve the manufacturer's recommended throwing distance.

Of course, if you have no other choice, you can also invest in a short throw projector which is designed to fill your screen at a short distance. Depending on the room that you have to work with, this is one of the main reasons you need to pay attention to the throwing distance.
q:

How do you clean the lens?

a:

It is only natural that the lens on your projector is going to succumb to dirt and dust; especially with it being outside exposed to the elements. Whenever you notice that the lens is dirty, or even if you know you have not cleaned it in a while, you should take the time to properly clean it off. Thankfully, this is a very easy process but one that can be very vital. As simple as it is, if you ignorantly clean it you may end up compromising the quality of the lens. First off, you should never use an abrasive cloth or cleaner and should instead use a dampened cloth to gently wipe the lens.

There is no reason to be aggressive with it as simply gently wiping the lens off with a moist cloth (with either water or a special lens cleaner) will do the trick for you.
q:

Can outdoor projectors be used in broad daylight?

a:

The issue with a lower-lumen lamp has been discussed already and the main problem is these lamps struggle to output enough brightness for a picture to be seen in broad daylight. However, the question remains, then, can they be used in daylight period? It depends on the model and its lumen rating but for the most part, they work better at night. Now, the higher-end models can still be seen in daylight but you may notice that the picture is somewhat washed out.

You probably will not have the same issue using a projector indoors on a sunny day, but it is harder to get a clearer picture when you are exposed directly to the sun.
Subscribe to our Newsletter