Best Truck Tents
last updated:
Feb 10, 2020
On a long road trip with a friend, there is nothing better than just driving until you need to pull over to the side of the road and pulling out your truck tent to fall asleep comfortably in. Whether you are planning a cross-country road trip or just want to head up to the backcountry to check out the stars and are driving your truck, you definitely want to check out getting a truck tent. For the average person, it may sound completely ridiculous to camp in the back of a pick-up truck but a truck tent gives you the ability to sleep anything even on the beach or even sleep on a back road. All you have to do is park your truck in a safe location and pull out the tent to sleep in. Below we have listed the top ten best truck tents in the market today.
In a Hurry? The test winner after 18 hrs of research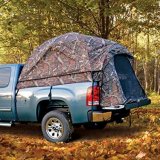 SPORTZ CAMO
Why is it better?
Tent sides extend over the truck's bed
4' x 4' awning extends off the tailgate providing shade
Durable material
In a
Hurry? Editors choice: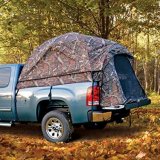 Test Winner: SPORTZ CAMO

14
Researched Sources
2.4k
Reviews Considered
18
Hours Researching
19
Products Evaluated
Overall Fit
Features
Ease of Use
By Default
Criteria Used for Evaluation


Overall Fit
No matter what you look for in a tent, the price, quality, design, simplicity, portability, or fitting capacity, it is all proven irrelevant (for truck tents) if the tent itself does not fit over the bed of your truck (or SUV). When searching for your next truck tent, you need to tread carefully and be 100 percent certain that you are selecting a model that accommodates for your truck. Some manufacturers will give you multiple size options so everyone can get a properly sized tent. In the instance where you have options at your disposal, run over the measurements of your truck to ensure it will fit. Also, take into consideration if your bed is a full-sized, mid-sized or a compact-sized version.
Of course, these size options are not always at your convenience. Some truck tents are sold in one size and if so, will not fit every single truck in America. Sellers may even specify a minimum bed-size or if a rear-mounted spare tire will prevent it from working. In a rarer situation, you may even come across tents that are specifically designed for a certain car model. Either way, do what you need to make sure you know the truck tent will fit your truck.
Then, there are some tents that work strictly for minivans and SUVs. These types are a little less strict as most will have a sleeve that can be attached to the rear of the vehicle. Thus, adapting to a wide number of SUVs and minivans. When it comes to which trucks/SUVs will fit certain models, you can take great pleasure in knowing that most sellers will not leave you in the dark and will specify which ones will work.


Features
Tents are designed to be a portable form of residence, allowing people a place to live on the go (for a certain amount of time). Thus, it is quite important how well the interior is designed. Different design choices will hold different values from person to person. But, in general, there are some factors you want to look for when analyzing the interior design of a truck tent.
Firstly, decide which kind of floor you would like. For truck tents that have an attached sleeve that connects to SUV's, this is not so much of an issue. But, for traditional truck beds, the sleeping area is in the bed of your truck. Typically, manufacturers will either sport their tent with or without a sewn-in floor. Looking at it through objective eyes, both hold their advantages. With a sewn-in floor, you do not have to sweep out the bed of your truck. The air mattress, if small enough, could then rest comfortably on the floor. But, without a floor, you can leave some of your heavier equipment in the bed without moving it (as long as it is not in your way).
Next, the amount of ventilation will be paramount for some people. On hot summer nights, you will want a breeze coming inside to make it breathable and possible to sleep. The amount of ventilation will strictly depend on the number of mesh windows installed and also if the outer door folds up. Also, keep a special eye out for tents that have a storm flap as this will enhance privacy and provide a good deal of protection against the weather. Speaking of weather, included rain flies and water-resistant fabric are also nice in the instance where you must sleep in the tent in a downpour.
Although not nearly as important as other interior design choices, for extra storage and organization some sellers will outfit their tent with gear pockets; which is a nice touch.


Ease of Use
When it comes to any sort of work, it is beneficial for people when it is as simple as possible. Clearly, when you pull off to the side of the road and are ready to sit back and rest you do not want to spend several minutes setting up a tent. Traditional tents are one thing, but truck tents will (depending on how you use them) often times require you to set-up and disassemble multiple times. As with any process, the more times you take part in it the simpler it will become in the proceeding instances you do it. But, some tasks will remain difficult no matter how many times you complete them.
Some prior experience constructing tents will help, but novices should still be able to put them up with little to no hassle. Versions that have color-coded poles and a sleeve system are always a good way to achieve this. But, a key for some people will be if the tent is easy to put up with one person. Depending on the way it is designed, some will be a complete hassle with one person and completely unbearable. In the instances where you are by yourself, this can prove to be a huge issue. When disassembling, it is also convenient when a storage bag comes alongside the tent itself to allow a place for storage.
A little piece of advice, in general, is to set-up your truck tent before you commence on your journey. This way, if you run into any speed bumps you can sort them out in the pleasure of your own driveway. Plus, you gain some practice so when you construct it in real-time you can achieve it even quicker than you would have before.
Expert Interviews & Opinions
Most Important Criteria
(According to our experts opinion)
Experts Opinion
Editors Opinion
Users Opinion
By Default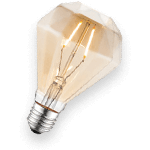 Prioritize
It is easy to get carried away with all the bells and whistles. Take some time to sit down and really think about what is important and useful when camping. You might be able to fit everything in the bed of your truck on the way out but once you're sleeping in there, where will you put it?
Avoiding the Smoke
Be cautious where you set up camp and where the fire will be. Besides the fire hazard, you also don't want the wind blowing smoke into your tent while you sleeping. These tents can keep out quite a few elements, but smoke isn't one of them.
Convenience
While a truck tent may sound like an invention that someone made when they had a couple too many drinks, they actually make for a convenient means of camping and shelter. While many will vary, just remember that most will adequately sleep a few people. If you have no other way for other people to sleep and you are accompanied by a group of people, truck tents will typically not be the answer. But, they are sufficient for a few people or an additional tent.
Other Factors to Consider


Capacity
Before you even read another word, you should know something. In case you have not figured it out yet, truck tenting is not the best way to camp with a family. What it is good for is occasions where you need a place to sleep on the road but do not want to rent a hotel or sleep in your vehicle. With your family, it can be difficult for all of you to fit inside of a normal truck tent. There are a few factors that will decide this, though, and the first one is how large the bed of your truck is.
Again, for most, this is where you will sleep. Average-sized beds can fit two people and if you have small children, should fit them as well. Of course, for SUV owners, there are a few that will actually accommodate for five to six people. This is accomplished with the extra attachment that will transform it into an actual tent (while still connecting to your vehicle). But, in general, if you are looking to sleep five to six adults then a truck tent is probably not going to work for you.


Side Effects
While this is an important criterion, it is not one you will need to concern yourself with most truck tents. That sounds like a contradictory statement, but it will be clear in a moment. Not everyone is like this, but some people treat their vehicles like their babies. Is this a bad obsession? Well, that is a different story for a different day but the point is some owners will have a panic attack if anything happens to their vehicle. This makes it essential for manufacturers to design their truck tents in a way to avoid this.
Thankfully, most, if not all, construct the tent to be secured with material that will not cause chips, dents, or alter the paint of a truck in any way. Some will even build their straps with protectors on them for extra protection. For anyone who has secured a load in the bed of their truck before, such as furniture or wood, they know that it is harmless. You will know if there is a red flag for this if multiple people are complaining about the damage that the tent is causing. Otherwise, you should be in the all clear when it comes to vehicle protection.


Size
When it comes to being able to comfortably fit in your truck bed you need to confirm the height and size and make sure it fits you comfortably. How tall the tent stands can come into play, but you are really not going to want people stacked on top of one another! This is more if you wanted to stand up for any reason at all. However, like most, even with a full-sized truck bed, will ideally fit one to three people (with room for smaller children), shoot to use this if you only have a few people that need to sleep. Make sure you check the size of the truck tent before you decide which truck tent to purchase and that it is the right size for your family.
Frequently Asked Questions
q:

What are the benefits of using a truck tent to camp?

a:

Hearing "truck tent" can initially be meant with a lukewarm response. To the average person, why would you want to tent in the back end of your truck? When you dig a little deeper, you will find that it comes with some convenient advantages over ulterior methods. Most obvious is the ability to set up camp anywhere you want at any time. Instead of paying multiple hundreds of dollars to stay at a hotel for one night while on the road or sleeping in an uncomfortable vehicle, you can sleep in a tent.

Okay, but you could simply just buy a traditional tent and sleep in that? Surprisingly enough, truck tents hold specific advantages over traditional versions. Firstly, you do not need to concern yourself with finding even ground or dealing with uneven ground. The bed of your truck will be flat, every single time. Secondly, you are away from bugs and critters that are on the ground. Thirdly, on cold nights it is a little warmer and lastly, during rainstorms, you are off the ground and away from the moisture. When it starts raining, tenting on the ground can be utterly unbearable at times. Being three to four feet above ground helps tremendously in this department.
q:

Do they keep mosquitoes and bugs out?

a:

Outside of the overall purpose, truck tents work the same way as regular tents. If you have ever gone camping with one, you know some of the tricks to keep bugs out. The material itself is strong enough to keep them out, granted that there are no holes present, and all it takes is a little self-consciousness. Just like you would with a regular tent, do not leave the entrance door opened any longer than it needs to be. When getting in and out, try to do it fairly quickly to prevent any from sneaking inside.

However, be sure to exit and enter as little as possible. The fewer times you give the mosquitoes a chance to enter, the less that will sleep with you. For those keeping score at home, that would mean it does keep bugs out on its own. But, through unawareness, you can easily allow them access.
q:

Will they work with a Tonneau Cover?

a:

So, let's say that you are a little worried that all this is rendered useless because you have a tonneau cover on the bed of your truck. Yes, these tents are designed to consume the entire bed of your truck. In short, you will want to remove your tonneau cover as you do not want to construct it over top (and it may not even secure that way). Even if it could properly fit that way, would you really want human bodies to be sitting on top of your tonneau cover?

Clearly, you will have to roll it up. However, you are still not in the clear yet. If your tonneau cover makes the bed rails wider than they originally were, then it may not fit properly. It will vary from model to model, but ensure it mounts between the rails for a higher probability of success. Also, so you do not end up wasting an ample amount of your time be sure to roll-up the cover before you strap in the tent. Although you may be able to roll it up with the tent attached, it is immensely more challenging and annoying.
q:

Do you put the tent together on the ground?

a:

Do not worry, manufacturers do not expect you to jump into the bed of your truck to construct these types of tents. As you would with a traditional version, you can erect the tent directly on the ground. Once you have conquered that step, you can then carry it over and place it on the bed of your truck. Most are lightweight enough for you to do this by yourself, but you may seek assistance in this area. From there, you simply attach the straps and buckles to the underside of your truck (depending on the type of tent you get).

While assembling it on top of your truck will skip the lifting step, it will make the process insanely irritating and problematic. Do yourself a favor and stay on the ground until needed.
q:

Will it work with a toolbox in the truck's bed?

a:

This plays right along with the question alluding to tonneau covers and those of you who have a toolbox in the bed of your truck, you may need to work around it. With tents that do not have a sewn-in bottom, it is possible that you could leave it in your truck. If the toolbox sits flush in your bed and not on the rails, then you are probably in the clear. But, things start to get a little more complicated for the versions that have a sewn-in floor.

Honestly, for ones with a floor, the simplest solution would be to remove the toolbox. If you are content with it being there, you might be able to make a smaller tent work. But, truthfully, if you want your toolbox inside then you should invest in one that does not have a sewn-in floor. It would be significantly easier for you to do it this way, as the tent can sit right over the top of it (if it sits on your bed).
q:

How long does it take for truck bed liner to dry?

a:

When it comes to rainy seasons or even your truck bed liner drying you need to give at least 48 hours for them to fully dry before placing objects on the truck bed. If you do not have 48 hours between the bed liner drying at least give 24 hours minimum before placing objects in your truck bed. Make sure you let 24-48 hours for the coating to dry before you subject to light duty.
Subscribe to our Newsletter