Best Ultralight Tents
last updated:
Feb 21, 2020
If you have ever gone backpacking, then you know the best tent to have with you for shelter is an ultralight tent.
An ultralight tent can save not only your back but also your sanity as once you are a couple of hours into your portage or hiking backpack, you start to feel the weight of even the smallest piece of gear.
Now every camper does not need an ultralight tent, but if you are a backpacker or a camper that is on the go and not planning on staying in the same place, an ultralight tent is highly recommended.
This is the best product on our list that is currently in stock:

Hilleberg Jannu
Why is it better?
For the weight, the fabric and strength are remarkable
Due to the dome construction, this provides snow load handling capabilities
The outer and inner tents can be used individually
15
Researched Sources
15k
Reviews Considered
14
Hours Researching
16
Products Evaluated
Durability
Capacity
Ease of Use
Portability
By Default
Criteria Used for Evaluation
Expert Interviews & Opinions
Most Important Criteria
(According to our experts opinion)
Experts Opinion
Editors Opinion
Users Opinion
By Default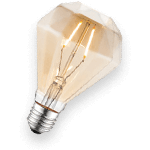 Store & Clean
After using your ultralight tent after a camping trip, remember to clean out the tent and hang the tent to let it dry out. You do not want to store the tent with moisture inside due to the fact that it will start to grow mold or mildew and could cause damage to your tent. Always clean your tent and if you do, you can expect to use the tent for many years to come.
Other Factors to Consider

Weather Resistance
Typically, you will see tents with either a three-season or four-season rating. But, what exactly does it mean? Well, a three-season tent (which tends to be the most popular type) is only rated for use in the spring, summer, and fall. So, these models are typically designed with proper ventilation and protection from the elements. But, people often wonder if they can be used in the winter. While not rated for it, you could squeak one or two winter trips out of it (granted the weather is not extremely cold).
Meanwhile, four-season tents can actually be misleading. While they can be used for all four seasons, they are best for winter due to their design. They will generally feature little to no mesh ventilation and are primarily designed to withstand snow build-up and ice. In the summer, you can quickly overheat in a four-season tent. Hence, why three-seasons tents may be better over the course of the year.
Frequently Asked Questions
q:

Should You Get a Footprint?

a:

It has not been addressed thus far but you may want to consider investing in a footprint if the manufacturer does not include one. For those who do not know, this is not referring to the imprint left by your feet. Instead, a footprint for a tent is used to reduce the wear and tear that the bottom of your tent endures. It is merely a cloth that goes underneath the bottom of your tent and while it may not sound like it will do much, it will increase the lifespan of your tent.

Besides the benefits of abrasion protection, it will also keep your tent floor drier as it is not resting on the wet ground but on the footprint. In addition, for minimalists, sometimes you can simply construct a tent from a fly and the footprint which will reduce the overall weight (but only certain models will allow you to do so).
q:

What to Do for Small Abrasions?

a:

It is never a good feeling when a tear is present in the fabric of your tent but depending on the extent of it, you may be able to partake in some DIY work. If it is a small tear or abrasion, you can simply apply silicone to the hole and allow it to dry. However, this may not suffice if the tear is too large. While you will still apply silicone to the tear, if it is too massive of a tear, you may also have to follow-up by gluing a patch of ripstop nylon (that has been siliconized) to the hole.

For precaution, if you feel the need, you can look up tutorial videos online and they will take you through, step-by-step, the process of repairing tears in the fabric.
q:

How to Store Your Tent When It Is Not in Use?

a:

Clearly, you will not use your tent every single day and in the times where it is unused, you want to ensure you are storing it properly. Yes, there are incorrect ways to do so.

One thing is for sure you should absolutely never store your tent if it is wet, dirty or damp in any way. If you let this moisture stay on the tent, it could affect the waterproof coating that is applied to most tents.

Besides this, prolonged exposure to moisture will also cause mildew to form on your tent; which is clearly something you will want to avoid. Consider mildew cancer for your tent as it will stain it, cause a stench, and break down the waterproofness.

To ensure your tent is stored properly, merely abide by the above advice and also store it in a dry and cool area away from direct sunlight. Also, ideally, find a breathable bag to store it inside.
q:

Is One Coat of Seam Sealer Sufficient Enough?

a:

Many people will not be in love with the fact that when ordering their new tent, they need to apply a sealer to the seams for proper waterproofness and weather protection. However, there are some tents that do not come with taped seams so this is a reality you may have to face. For people who must do this themselves, a lot of questions can arise. One, in particular, is if one coat is sufficient enough or if you need to apply multiple coats.

As Tarptent points out, one coat should suitable enough as long as you apply it correctly. For example, you want to ensure that you give special attention to the ridgeline seam and the seams that are around any guyline extenders. Tarptent also recommends taking a paper towel after the silicone has been applied to help push it into the seams for a proper seal.
q:

How Do You Properly Clean a Tent?

a:

Generally speaking, it is not going to be necessary for you to clean your tent very often. However, you may start noticing a rancid odor or it becomes heavily soiled. In either of these cases, it may be a wise decision to clean the tent. Depending on the severity of the dirt and smell, you can either get away with spraying it with a garden hose or hand-washing it with warm, soapy water (in more serious cases).

Spraying it with a garden hose is pretty self-explanatory as this will remove most of the dirt present in the tent. But, if you do feel the need to hand-wash it, ensure that you do not use solutions such as detergent, bleach, or dishwashing liquid. Also, you should never, ever dry clean or machine-wash the tent as this can potentially remove waterproof coatings.
q:

Should You Seam Seal from the Inside or Outside?

a:

This is another good question in reference to seam sealing. Although you can always reference tutorial videos if you are unsure what you are doing, it is important to have a good understanding of this question. As Tarptent recommends, you should apply the silicone solution from the outside of the tent and not the inside. However, this is only accounting for the seams that can be accessed from both the interior and exterior of the tent. Say you wish to apply a sealant to the inside flooring to create an anti-skid surface, you would clearly need to apply it from the inside of the tent.
Subscribe to our Newsletter