Best Trekking Poles
last updated:
Feb 06, 2020
When it comes to hiking there is much gear to be considered and with limited space, you have to make sure that the gear you are bringing will help you on your journey. If you have been hiking before and found that it took a toll on your legs or back and you wish you could have had a bit more support on your next hike, you may want to look into investing in a trekking pole. A trekking pole's purpose is to offer more stability and support and to let the rest of your body take a break instead of holding a majority of your body weight. If you have decided that you have the room and could use the extra support on your next adventure, then the trekking poles below may be a great addition to your gear.
In a Hurry? The test winner after 11 hrs of research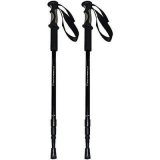 BAFX ANTI-SHOCK
Why is it better?
Inexpensive
Aluminum construction
Anti-shock springs
In a
Hurry? Editors choice: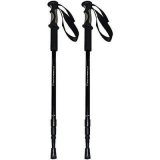 Test Winner: BAFX ANTI-SHOCK

15
Researched Sources
1.2k
Reviews Considered
11
Hours Researching
15
Products Evaluated
Use
Value
Durability
Weight
By Default
Criteria Used for Evaluation


Use
Hiking or trekking poles provide a wide range of potential services to their users. They can be used to provide extra support after a back or leg injury. They can also provide more stability for those with balance problems, or hikers navigating the unfamiliar and uneven terrain. They can also be a great way to shift the extra weight that comes from backpacks and equipment off more susceptible joints like knees and hips.
Because of the wide array of uses, hiking poles come with a lot of different features and types. Therefore, it is important to consider exactly what your purpose will be in using them. Are you a weekend hiker who enjoys leisurely strolls through the forest or the park? Chances are then, a basic yet sturdy model such as the Hungry Hiker or the Bafx Products Anti-Shock pole would be more than enough for your needs. Do you expect to go into the mountains and have the need to handle steep inclines, loose stone, or dirt? Then it might be best to get something with a bit more stability and weight to offer support when you need it most.
Ideal choices for that situation might include the Black Diamond Trekking Pro Shock or the Leki Micro Vario Ti Cortec options. And finally, if you're looking for something that can help you in a wide array of situations, from everyday use to extreme mountaineering, something that has good construction, is easy to use, and will support your weight is an invaluable choice. In that case, the MSR Talus TR-3 or the Black Diamond Carbon Alpine Carbon Cork are great choices.


Value
When hiking or trekking poles are purchased, an investment in the health and well-being of a person's joints is made. However, the overall value and price of the poles are certain factors to consider. Hiking poles can range in price greatly, and their quality and features are sometimes reflected in the overall cost.
So in order to determine the best value, we looked not only at the overall quality but whether or not the poles were affordable to most. Hiking poles, or trekking poles as they are sometimes called, can be a serious investment. It is possible to spend anywhere from $20 to $300 on a pair of quality poles. How much you spend is greatly dependent on what your needs entail and what your budget dictates. There are quality examples in every price category, but in most cases, poles that cost between $100 and $150 per pair serve most people's needs. However, if you require things such as shock absorbing technology, extra cushioning, or replacement parts, you may need to spend a little bit more.
Overall most trekking poles will serve the same purpose, the differences that you will find between different branded trekking poles is durability and extra features. So when you are shopping around for a new set of trekking poles, go into your shopping adventure with a budget in mind. That way you know how much you want to spend and will end up with a quality pair of trekking poles that did not bring you over budget and will last you many seasons to come.


Durability
Like most products designed for outdoor use, the quality of the construction is extremely important. In order to provide years of service and use, the materials used need to be top-notch, and the construction details need to be of high quality to withstand potentially rugged use and abuse. Just like the price, the quality and materials used in hiking poles can vary widely, and each has its advantages depending on how they are used, and in what environment. In this list, we have attempted to provide the reader with a wide array of quality choices that we feel would serve reliably based on their quality construction and the materials used.
Overall when you invest in a pair of trekking poles, you want to make sure that they will hold up in any wilderness situation you throw at them. The point of trekking poles is to make the stress of hiking on your body easier and for the trekking poles to take a majority of the stress. This is why durability is quite important as the last thing you want is to be out in the middle of the woods and your pole snaps and breaks and could possibly put you in harm's way. This is why it is important to check the customer reviews to see how the trekking poles held up for other customers that put them to the test.


Weight
When it comes to hiking or trekking poles, their overall weight can, and does make a huge difference when it comes to ease of use and comfort. The last thing that a hiker or an outdoor enthusiast needs or wants is a hiking pole that hinders instead of helping because of the weight. In most cases, a good hiking pole is one pound or under, but some of the heavier ones do have added features such as larger, more comfortable grips, a shock absorbing technology, and wider, more sturdy shafts that can add to the ease of use. Depending on the needs and desires of the hiker, the overall weight of the poles can be a deciding factor in which product to purchase.
This is such an important factor to consider as if you are planning on taking these poles backpacking you want to ensure they are lightweight and can be easily transported. When backpacking every pound counts, so make sure that when looking for trekking poles, they are a weight that you can afford to bring with you.
Expert Interviews & Opinions
Most Important Criteria
(According to our experts opinion)
Experts Opinion
Editors Opinion
Users Opinion
By Default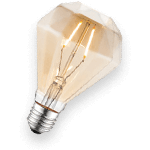 Extra Support
Hiking poles have been vital tools for those who enjoy hiking, backpacking or mountaineering for some time. However, with recent improvements in construction and materials used, they are also becoming important to those who simply need a little extra support due to mobility or pain issues. It may seem innate, but knowing how to use hiking poles correctly is very important and can help to keep you safe on any terrain.
Strength and Durability
When looking for a new set of trekking poles, make sure that they are made from tough and durable material and that they will be able to hold up on any adventure in any season that you decide to take them on. This is important as their main purpose is to offer extra support, so make sure they will provide that support and not be a nuisance and set you back.
Other Factors to Consider


Features
When it comes to hiking poles, each user has a different idea of what is best for their situation. That's why having a few extra features, such as comfort grips, shock absorption technology, baskets, or carrying cases is so important. While these features may not be useful to everyone, knowing what is available can make the choice of what pole to buy that much easier.
One of the most important features is adjustability. Many times when hiking or backpacking the terrain can change and the ability to adjust our trekking poles gives us a great sense of support. The adjustability feature is also great for transporting your poles as they can collapse to a smaller size and easily attach to your backpack.
Another great feature is the ability to change the grips that are on the bottom of the trekking pole dependent on the terrain you find yourself. Some have better grips for certain terrain, so if the trekking poles you are looking at come with this option, that is a bonus!
Frequently Asked Questions
q:

How do I use my poles correctly?

a:

Believe it or not, there are ways to misuse your hiking poles. The most important thing to remember is to walk naturally. It is best to practice in your backyard or neighborhood before entering the great outdoors. Listen to your body's natural rhythm and allow your arms/poles to swing naturally. This should bring the opposite arm to the front at the same time as the opposite foot. Also, one of the most common mistakes that people make is with the wrist strap. We recommend watching a tutorial to learn more about the wrist strap so that you don't end up with a sprained wrist on your hike.

When ascending uphill, it is very important to keep your poles by your sides, close to your body. It is important to focus on pushing yourself up, not pulling. For a downhill descent, it is recommended to lengthen your poles a bit, keep your knees bent, and take small steps. Going downhill, you will want to think of the poles as a set of brakes and keep them slightly in front of your body. On flat ground, you also have the option to put the poles slightly behind you as you are walking. This will help to propel yourself forward if you are looking to increase your speed.
q:

What is a pole's swing weight?

a:

The swing weight of the pole is how heavy it feels while it's in use, or swinging from one step to the next. It's important because the higher the swing weight, the more fatigue you're likely to feel, and the harder the poles will be to use. Often the swing weight can be adjusted by where various mechanisms are placed. When the adjustment mechanisms are placed closer to the top, the swing weight is often less.
q:

Which is better – the poles that have two sections or three sections?

a:

The answer depends greatly on your needs. If you're planning on keeping your poles in your hand most of the time, like when you're on a day hike, the two-sectioned poles work out just fine. If you're planning a longer, or multiple stage excursion, such as an escape to the mountains of Hawaii, the three section poles often provide better storage capabilities.
q:

What is the best material for the shaft of the pole?

a:

That greatly depends on your needs, and what you are looking for specifically. There are two main types of material used in quality hiking poles– aluminum and carbon fiber. Both offer adequate strength, but carbon fiber has been shown to reduce impact vibration better than aluminum. However, aluminum shafts to provide a more stable and stronger resistance against heat and cold, unlike carbon fiber which can become brittle in frigid weather. If you need an ultra-light pole with average strength and stability that does not transfer ground vibration much, your best bet is carbon fiber. If you're looking for something with a bit more strength and ability to support more weight, aluminum may be your best choice.
q:

What size pole do I need?

a:

The size of the pole you will need depends on your height and body proportions. Essentially, when the pole is extended and resting on the ground, your elbow should be bent at a 90-degree angle. This allows for the hiking pole to provide the widest array of potential support. While most trekking poles are adjustable, which makes finding the right size one relatively easy, there are a few brands that specialize in non-adjustable ones, so be sure to try them out before purchasing, or take detail measurements of your body to determine the correct size you need.