Best Running Leggings
In a Hurry? Editors choice: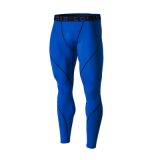 Test Winner: TSLA COMPRESSION PANTS

Are you the type of person who scoffs at someone when you see them wear
leggings
? Chances are, you have seen mostly women wearing them in public. While they can be used as a fashion statement, oftentimes revealing a little too much and bordering on inappropriate, their designed purpose is more than just to accent the wearer's buttocks. Instead, most
running
leggings will actually offer performance enhancements due to their compression and can even offer aerodynamic advantages. Each pair you see will be different and you need to ensure that the model you select will live up to your standards. In order to accomplish this, you need to be fully aware of what you need to look for. Indeed, that is why you are here today but, first, let's take an in-depth look at some of the best brands currently on the market.
Standout Picks
Criteria Used for Evaluation
Overall Fit
Though these types of tights are designed to fit snug, they still need to fit you in a certain way in other areas.
In general, finding clothes that fit you correctly should be priority number one. However, this need is so much greater when you are purchasing running leggings. The main reason why is these are designed to deliver optimal performance and they are not merely a fashion statement or a random article of clothing that you wear. To provide all the performance and athletic benefits of compression gear, these tights will be designed to fit snug. This much you should expect but, at the same time, they should not be so tight that they begin to restrict your circulation.
Additionally, though, you need to pay attention to the length. Most of the time, you will not be able to directly select a length and it will be fixed. If you invest in a pair that is too long, you can get away with it a bit with a gather at the bottom. However, if they are too short then you may be left with exposed ankles. Also, do not forget about the design of the fastening system. To ensure a personalized fit, look for an elastic waistband that sports a drawstring or drawcord.
Comfort
Most users prefer wearing leggings because of their comfort but not all models will be equal in this area.
It goes without saying that the comfort is going to be a game changer here. With any type of article of clothing, it is going to be and here it is no different. The good news is there are some very specific features that you can look for that will enhance the comfort of any pair of leggings. To begin, you pretty much want to make it mandatory to select tights with flatlock seams. Without these types of seams, chaffing and irritation can result. Oh, and speaking of chaffing and irritation, it is also important to look for models that implement four-way stretch fabric. Not only is this going to enhance the comfort but it is also going to increase the flexibility and your overall range of motion.
Of course, you can also not forget about the blend of fabrics. Typically, you will see a blend of elastane (or spandex) and common materials such as polyester. In this case, the elastane delivers the stretchiness while the polyester delivers the durability and comfort.
Breathability
Nothing is worse than clothing that absorbs moisture so look to avoid that here.
Though this is the third criterion that is going to be documented, you can easily make the claim that it is the most important. It may end up barely losing out to both the fitting and the comfortability but the breathability is not to be underestimated. It is only natural that when your body begins to move at a frantic pace for extended periods of time, it will begin to sweat. This is going to happen when you run, even if the conditions are colder, and it means the leggings you wear need to be breathable.
The question then becomes, how can you ensure the option you select is breathable? There are two main design features to look out for and the first is side mesh paneling. With this implemented, airflow will be allowed to play a role. Secondly, the fabric that is utilized should be able to wick away moisture from your skin. This is essential because if moisture is allowed to build up, the article of clothing you are wearing will become drenched in sweat.
Durability
This one is simple; do you really want to buy a pair of tights that will last a few weeks?
It does not take a rocket scientist to understand that consumers prefer to invest in products that are going to be designed to last. So, why should running leggings be any different? The simple answer is they are not and they should be designed with high-quality materials. You typically need to analyze the denier count when attempting to assess the durability of any types of fabric. In this case, though, the material is not typically engineered to be thick. That being said, there are models out there that sports fabrics that are a little bit too thin, admittedly. There is a fine line between too thick and too thin and the best designers will find that happy medium.
You can also use the price to gauge the durability, but that is not always a telling factor. The best step you can take is to read through user feedback. If several previous buyers have commented on longevity issues, it may be the red flag you need to pass on that particular pair of tights.
Color
As simple as it may seem, the color can change your entire perspective about the model you are currently looking into.
At this point, you are probably pondering yourself an interesting question. That question is probably, more or less, how important can the color really be? In regard to performance benefits and enhanced comfortability, no, the color is not going to change much. With that being said, no one can deny that it will always come to the forefront with garments of any kind. It is best when manufacturers design their tights in multiple colors. This gives you more of a variety and it allows the model to appeal to more consumers. It is a brilliant marketing strategy when you think about it.
But, there could be a little more too it. If you intend to run in the morning or during the evening, you may want a pair of tights that allows you to be visible. This can be achieved with reflective zones but it can also be assisted with bright colors.
OUR TOP PICKS FOR THE BEST RUNNING LEGGINGS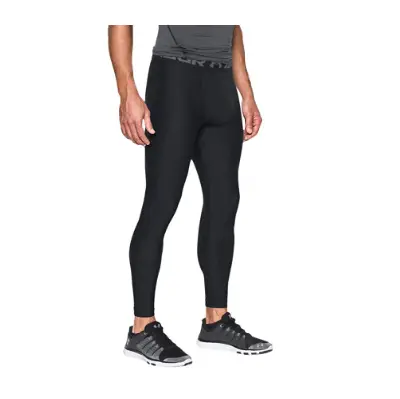 At the end of the day, can you really go wrong with Under Armour? When it comes to tight-fitting and compression clothing, they are a top-end brand and it shows with the design of their HeatGear leggings.
Read more
Fitting
One user did note that the material used for the HeatGear tights was thin. However, it offers a second-skin fit feel and is ultra-tight for compression performance.
Comfortability
In addition to the four-way stretch construction that enhances the flexibility, these tights are also designed with updated ergonomics that keep the seams off high abrasion areas.
Breathability
Both the inseam panels and the stretch-mesh gusset deliver ventilation in certain areas to vastly increase the breathability.
Longevity
The same updated ergonomic design that was alluded to earlier also enhances the durability. In addition, the fabric has been made to both lightweight and tough.
Color Options
All sorts of color options are available for you to choose from. From both light colors to dark colors, there really is a vast array of choices.
Overall
For all men out there seeking running leggings that offer compression performance, it will not get much better than this. They can be used as an excellent base layer during colder climates.

2

. TSLA COMPRESSION PANTS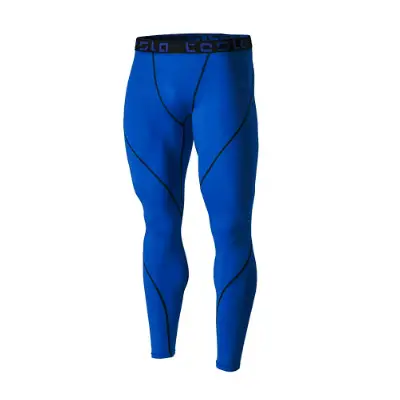 These compression pants, which are known as the MUP19 pants, are a bit more affordable than other options but are still extremely high in quality. That can be a rare combination, ladies and gentlemen.
Read more
Fitting
There are two types of fits. You have the regular fit and the extreme compression fit. The manufacturer recommends ordering one size up for the regular fit and your normal size for the extreme compression fit. Many buyers have noted these are very tight.
Comfortability
Thanks to the combination of the fabric blend of polyester and spandex, there is an excellent amount of elasticity and comfort. Also, these deliver a seamless feel.
Breathability
Without question, the MUP19 tights are designed for all seasons. This is because they will release heat and will wick away moisture. Also, the two-way air circulation enhances the breathability.
Longevity
Not only is the fabric utilized both flexible and comfortable, but it is also durable as it is a non-abrasion type of material.
Color Options
TSLA offers so many variations of their leggings that it would be insane for anyone to not find a color and style that suits them best. There literally are that many options available to choose from.
Overall
Once again, you need to find the right size as many buyers have noted these can run really tight. They are designed to be tight for compression performance but you still want your legs to breathe.

3

. ADIDAS RUNNING RESPONSE TIGHTS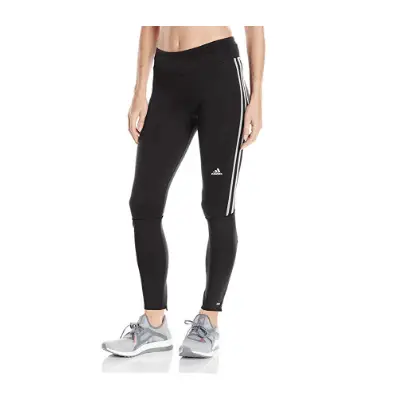 The same claim that was just made for Under Armour could be made for this next designer, Adidas. Their model is comfortable, breathable and holds up well. Could you ask for much more?
Read more
Fitting
As usual, the sizes of these response tights are deliberately made to be a bit smaller. The drawcord waistband is also really nice as this can allow you to maximize your comfort and fit.
Comfortability
The fabric blend of polyester and elastane enhances both the flexibility and the comfort of these tights. Due to the higher percentage of polyester, though, they remain soft to the touch.
Breathability
With the combination of the side mesh paneling and the Climacool technology that will wick away moisture, it is safe to say that the breathability is not going to be much of an issue here.
Longevity
As a few buyers have reported, these tend to hold up pretty well in the wash. But, you may want to stick to a delicate cycle with cold water as you do not want to risk anything.
Color Options
There really are not a ton of colors to choose from. The options that are available (black and white or black and ray blue), though, will satisfy most buyers.
Overall
When you are looking to buy any type of athletic wear, it really is hard to go wrong with Adidas. With all the craftsmanship and technology integrated here, it shows off some of their greatness.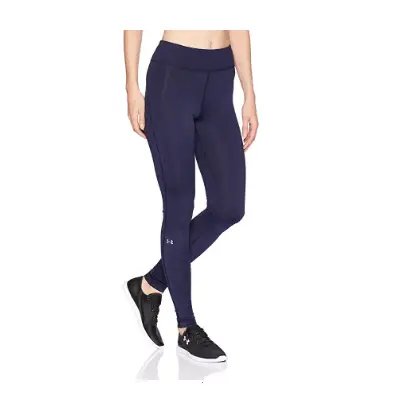 In a way, this is almost the women's version of the HeatGear tights that headlined this list. As can be concluded, though, the ColdGear tights are not quite as riveting.
Read more
Fitting
The few issues with the ColdGear tights have nothing to do with the size. Most users agree that the sizes run true and most have raved about the length and the wide waistband.
Comfortability
Thanks to the addition of the welded seams, the chance for chafing is pretty much eliminated.
Breathability
The ColdGear tights do sport two layers of fabric and the exterior layer is fast-drying. Plus, the material itself will wick away moisture from your skin to prevent buildup.
Longevity
One buyer did go out of their way to claim that they felt the ColdGear tights were a bit cheap. Other than that, however, the reception seems to be good.
Color Options
If you are looking for a vast array of color selections, you are not going to find it here. Then again, the few color choices that are there will suit most people.
Overall
As mentioned earlier, Under Armour is Under Armour and they really know how to design athletic wear and compression wear. Their ColdGear leggings are for women and are superb.

5

. COLUMBIA HEAVYWEIGHT II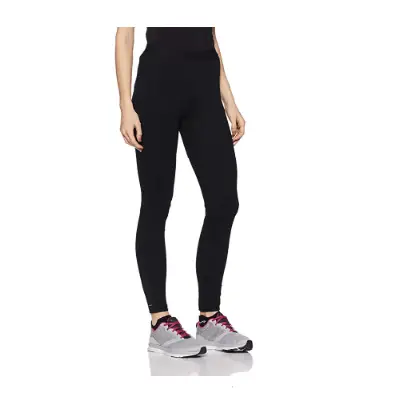 Columbia is yet another top-name brand to make an appearance on this list. Are you noticing a theme? As for the Heavyweight II leggings, they are about as good as it gets with virtually no flaws.
Read more
Fitting
The Heavyweight II bottoms not only provide good coverage but they also hold their shape well. This is according to some previous buyers, that is.
Comfortability
Due to the combination of the ergonomic seaming and the four-way stretch fabric, it is safe to say that you are going to remain comfortable in the Heavyweight II bottoms.
Breathability
Yes, these do provide an ample amount of warmth but they are also breathable at the same time. How is this achieved? It is easy because the fabric is also designed to wick away sweat.
Longevity
For the price of admission, these better be durable and they most certainly are. They are going to hold their shape well over time that much is for sure.
Color Options
At the end of the day, you really can't go wrong with black and that is what Columbia presents with their Heavyweight II bottoms.
Overall
Truth be told, there is very little wrong with the design of the Heavyweight II bottoms. A lot of you will not be willing to spend so much money on a pair of tights and that is fair.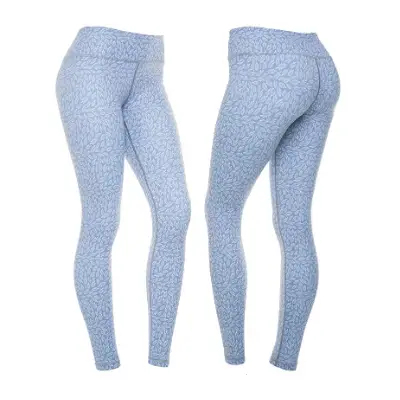 Although both Adidas and Under Armour are mightily popular, perhaps no other pair of leggings are more popular and more renowned than these. That is quite a compliment for CompressionZ.
Read more
Fitting
Most users agree that these leggings do tend to run a bit small. With that said, they do offer compression performance and will increase the effectiveness of your morning runs.
Comfortability
To ensure no irritation, chafing, and itching is present, these tights have been designed of four-way stretchable fabric that has been expertly and carefully engineered.
Breathability
Not only is the fabric that has been implemented incredibly comfortable but it will also wick away sweat from your body to prevent that awful clammy feeling.
Longevity
There was one reviewer who reported that when they used soft fabric sleeve-style knee pads with these tights, it damaged the threads on the inner leg seams. So, you need to be careful a bit with the durability.
Color Options
Let's just say that there are some mightily interesting color options available. If you prefer outlandish designs then you will find quite a few here.
Overall
It is hard not to be impressed with the sheer amount of positive feedback that this model has garnered. Though they tend to run really small, if you get the right size then you should be thrilled with the performance.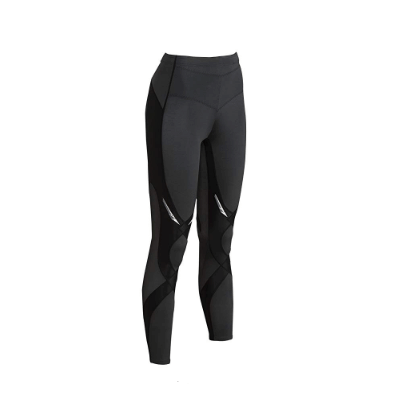 There is no debating the fact that these tights were designed with the mindset of delivering optimal performance. With just some of the features, you can conclude that right away.
Read more
Fitting
If the words of past buyers are any indication, you may want to order a size up. Many buyers have alluded to the fact that these are crazy tight. Although, they do offer superb performance with their EXO-WEB technology.
Comfortability
As these are skin tight, the most comfortable aspect of them is their performance as they facilitate circulation and will reduce the soreness in your muscles.
Breathability
Admittedly, these tights right here are not the best for breathability. They are a bit too tight and may actually constrict you when you sweat, which is a bit of a poor design.
Longevity
Though one buyer did feel that the fabric utilized here was cheap, these have been designed with a double-reinforced waistband that sports a flat drawcord.
Color Options
CW-X definitely was not shy when they designed their compression leggings. Let's just say that there are some vastly outlandish designs that are available.
Overall
In regard to the performance, it may not get much better than this. The thing is, though, they could be more breathable and that is a major selling point, admittedly.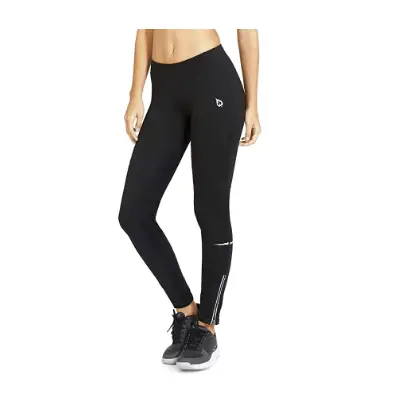 What is very interesting to note about Baleaf's design is they seemed to optimize it for athletic users. Due to the design of the waist, these may feel uncomfortable for anyone else.
Read more
Fitting
For the most part, it seems that these run true to size. At the same time, though, as they are leggings, they will still fit you snugly.
Comfortability
For whatever reason, Baleaf deemed it necessary to integrate tight elastic around the waist. While these feature a soft fleece design and are comfortable, this feature is better suited to athletic body types.
Breathability
The fabric utilized here will wick away sweat and this means that it is indeed breathable.
Longevity
Even with all of the customer feedback, it is rare to find anyone with negative remarks in regard to the durability. You better believe that is a good sign.
Color Options
Black is the common color with all of the options but there are different styles to choose from. Each of them integrates different types of colors mixed with black.
Overall
This is not meant to call any of you out but these pair of running leggings are suited for athletic body types. Due to the design of the waist, they may provide discomfort for some of you.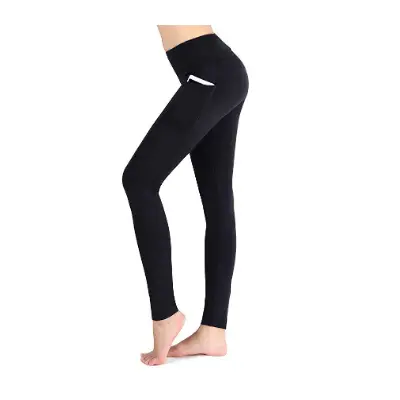 Though hundreds of buyers on Amazon have praised the design of this last pair of tights, they tend to slip under the radar when compared to top-end designs. It is understandable but it is also a bit unfair to toss these under the rug so quickly.
Read more
Fitting
When someone who is barely five-foot in height finds these short, you better believe that they are. They also are designed for women, for the record.
Comfortability
What really makes these comfortable is the four-way stretch fabric and the triangle crotch gussets. Both offers improved movement and support.
Breathability
The best designs are those that remove moisture from your body and these running leggings do just that.
Longevity
Part of the reason that these are cheaper is due to the thinner material. They will not rip and tear after the first use but if you use them extensively, they may not last as long as other options.
Color Options
Good luck not finding a color that suits your style here. If you do, then you most certainly have a very particular style.
Overall
For sure, these are a great selection for you women out there. They may not hold up to a rigorous amount of abuse but they are suitable for all types of workouts (not just for running).

10

. DUOFOLD THERMAL LEGGINGS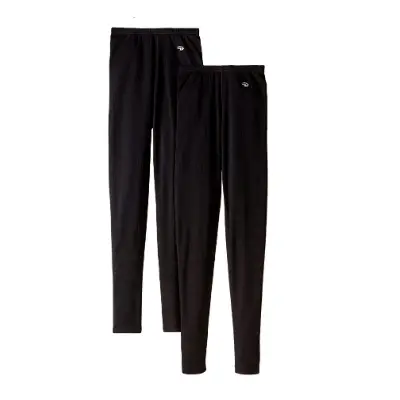 When it comes down to it, you can end up spending quite a bit of money on a pair of running leggings. Duofold did their consumer base a solace with their design, however.
Read more
Fitting
Oddly, there have been buyers who have suggested ordering a size down and ordering a size up. This makes it difficult to gauge what you need to do, to be honest.
Comfortability
The combination of the cotton and the polyester fabric blend ensure a two-protection barrier that is soft and comfortable. Also, these sports flatlock seaming to avoid any irritation.
Breathability
Duofold integrated moisture-control properties into their tights. This means that they will breathe well even when your legs begin sweating profusely.
Longevity
While placing these in the washing machine will not ruin them, one user did note that they shrunk. It is not comprised of 100 percent cotton but it does feature a cotton blend.
Color Options
Duofold does not sell their model in a vast array of color options. With that said, you should still be able to find a suitable option.
Overall
It can be really tricky to gauge how good this design is. The craftsmanship and quality are superb but the sizing can be an issue. Getting the right size could be more work than it is worth for some of you.

Subscribe to our Newsletter