Black Diamond – Distance Carbon FLZ Trekking Poles
I have had a very much love-hate relationship with trekking poles over the years mainly because of mixed feedback – some people swear by them, some people think they are detrimental and some people think they are just for old people.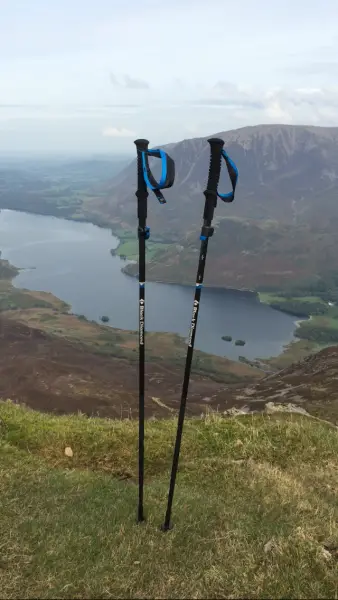 It wasn't until someone actually showed me how to use them that I realised just how fantastic they are and that I had not been using them correctly for quite some time! They are a God send in high mountains where there is a lot of steep uphill climbing and also a lot of very steep downhill descents. Without poles the next day knees ache, backs ache and general tiredness is much greater I couldn't believe the difference after using poles – no aches , no pains and much less tired.
These Poles from Black Diamond raise the bar even more as they actually look pretty 'cool'. No grappling with stiff twisting locks a single push button collapses and deploys the pole and it also boasts a Flicklock Pro which is a very simple adjustment system that never slips and is incredibly easy to use.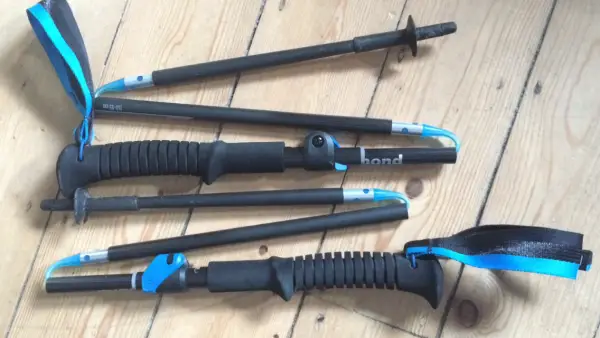 The push button is linked to a concealed inner cord and speed cone within each shaft section which gives them unrivalled strength, and amazing stability. Another massive plus point is that they fold down to an extremely small size as they are in 3 sections and they are made from carbon so the weight is hardly noticeable ( 3.4kg) so they pack nice and neatly into any size rucksack when not being used. My only niggle would be the hand straps they did dig in after a while as they have no padding but that was after a lot of hours of walking and the actual handle itself is very comfortable to hold and a good size (some can be quite short)
I have used these poles quite a lot now especially in the Lake District Mountains on numerous trips out with friends who are always very jealous when I jauntily flick them together while they struggle with locks and twists. In fact on one trip one friend who had just bought poles that morning (a very popular brand in the UK) was screwing them together when the pole completely snapped leaving her with one pole for a big day out!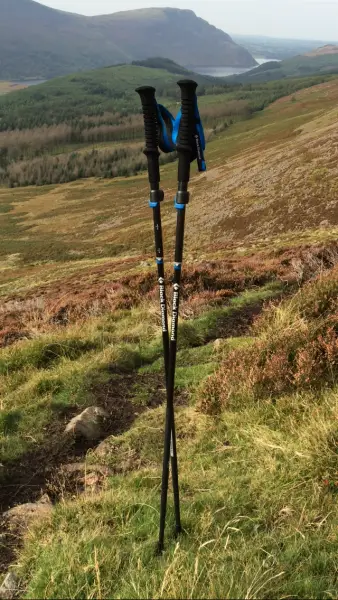 The beauty of these poles is that they are extremely lightweight but also very strong, they are very easy to deploy and collapse, they fold down to a very small size and look the business – the colour even matched my waterproof making them an 'essential' accessory – they are now just that! - I wouldn't dream of setting out on any hike or mountaineering expedition without them – they are definitely worth every penny – to me good poles are now as important as a good pair of boots.

More: see more at Landofthetraveler
Subscribe to our Newsletter