Best Wireless Headphones
In a Hurry? Editors choice: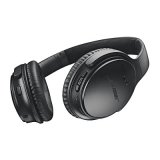 Test Winner: Bose QuietComfort 35

Whether you are going for a run or working out
wireless
headphones help in various activities to be able to not have to move around your headphone wires. With all this in mind, we provide you with the top ten best wireless headphones in the market today. We also listed detailed criteria on each product to help you get a better idea for which one suits your needs.
Standout Picks
Criteria Used for Evaluation
Durability
Although most will focus on the internal makeup of headphones and the speakers themselves, it all starts with the overall craftsmanship. You want the headphones to be fairly durable, although it is not as if they will go through much abuse, and also comfortable. If you intend to wear headphones for hours on end, you clearly want a model that excels in comfort. But, when it comes to the overall design, it really comes down to whether you want an over-ear, on-ear, or earphone model.
On-ear and over-ear headphones are fairly similar and both feature headbands that sit over your head. The difference is on-ear headphones feature speaker pads that rest on the outer ear, while over-ear models encircle the entire ear. While over-ear models are generally superior in terms of encapsulated sound quality (the drivers are farther apart in the speaker) and comfort for extended periods of time, their biggest flaw is their size. Some may prefer a less bulky headphone and you would be looking for an on-ear model. Then, there are earphones which are more suitable for workouts (as they will not shake on your head) and people who prefer to not have their hair ruined on important days.
Sound Quality
For some, this is the single most vital aspect when looking for headphones. To be honest, it is not a bad design feature to prioritize because it truly is vitally important. Sound quality is everything for headphones and speakers for that matter. If the sound is distorted and very scratchy, you are clearly not going to want to listen to it. Plus, some people have different preferences. You may prefer a deeper or softer bass or wish to adjust the treble. This is where it is convenient when you can switch between different playback modes and alter the music settings.
Of course, you can't mention sound quality without addressing noise cancellation and isolation. For those new to this, when a manufacturer states that their headphones have noise cancellation it means that when you are listening to music with them on, noises and sounds are eliminated from the outside. Thus, not requiring you to turn up the volume when you are near places with excess noise. But, in certain instances, you may actually want to hear what is happening outside making it suitable when you can adjust the noise cancellation.
Battery Life
This one is pretty self-explanatory but that does not make it irrelevant or non-important. When it comes to technology devices that are self-powered (not requiring electricity from an outlet), they are only going to last for a certain amount of time before they need power again. This number can mean everything for you; it just depends on your preference and how you intend to use your headphones. For those who are aiming to use them on a regular basis for extended periods of time, you will be looking for headphones with a substantial battery life.
For the models that were documented on this list, anything that falls between 20 to 30 hours is an excellent time. But, if it falls beneath that, it does not indicate that the headphones are incapable. If you listen to music a few times a week for only a few hours, 15 hours could get you three to four weeks of use before needing to charge them up again. In terms of wireless vs wired headphones, this is one of the few drawbacks to wireless.
Color
You may not find this design element suitable for a guide of this magnitude. However, if you had the choice and both headphones where extravagant, would you pick the version that had a better aesthetic and visual appeal? Of course, you would and you know it. The simple option of picking from a few color options could end up being the deicing factor for you. Looking at it the other way, though, it is not as if you should prioritize a certain model only for its color. But, you will be wearing the headphones so you might as well look good doing it, right?
Top 10 Picks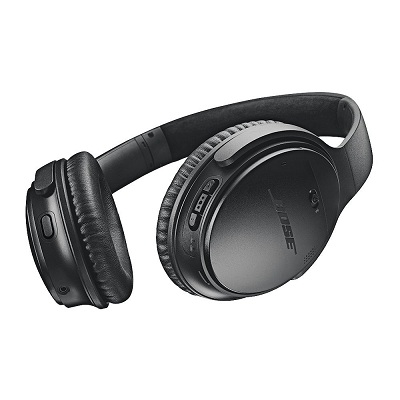 Universally, there may not be a more acclaimed wireless headphone than the QuietComfort 35 Series II from Bose. Of course, this should not be much of a surprise as Bose is a lead manufacturer of this technology, no doubt about it.
Read more
Overall Design
These over-your-ears headphones are crafted with premium materials that include synthetic leather and ultra-soft Alcantara. Plus, you can sync the headphones with your Bluetooth device with voice prompts.
Sound Quality
Not only is there noise cancellation technology present here but you can adjust it to adapt to your current situation. In times where you actually wanted to hear the noises outside, you could simply adjust to it. Plus, there is volume-optimized equalization to enhance the sound.
Battery Life
From the lithium-ion battery, you can expect to get up to 20 hours of battery life on one charge. If you opt to use it in wired mode, this time doubles.
Additional Convenience
When you use these headphones for receiving phone calls, there is a built-in microphone system that allows you to talk to the other end. But, some users have commented and stated the microphone is simply average in terms of performance.
Color Options
You get two options for colors here. Either stick with the traditional black-colored version or opt for a slightly more appealing silver version.
Overall
There is a reason why so many rave about the QuietComfort Series II Headphones. Its unbelievable sound quality, comfort and functionality can't be ignored and this is the go-to for wireless headphones.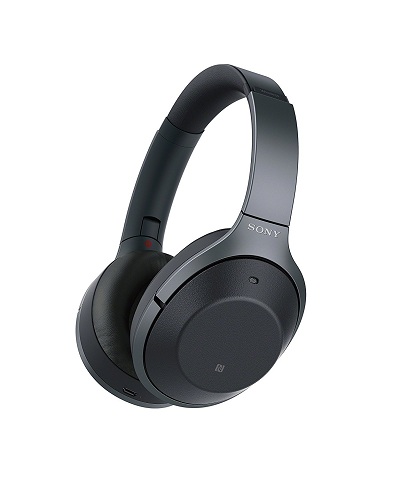 Good luck finding a better second place device than these headphones from Sony. Indeed, Sony does more than simply design elite consoles every four or five years. They also design top-of-the-line technology equipment and these are definitely their best.
Read more
Overall Design
As compared to the previous Bose headphones, these may be as comfortable as an over-ear headphone (or even more so). But, they are notorious for their rather fragile headband (so be careful to not throw them around).
Sound Quality
Besides the noise cancellation technology integrated, the 40mm driver provides high-resolution audio, S-Master HX technology reduces the amount of distortion and enhances the sound, and the LDAC wireless streaming transmits the data in a flash resulting in crisper sound.
Battery Life
These are built to last you a substantial amount of time in one sitting. They feature an impressive battery life of up to 30 hours.
Additional Convenience
You might as well dub these as smart headphones as that is effectively what they are. It features smart listening that will detect your activity and adjust the ambient sounds accordingly, and touch control that will adjust the volume and allow you to skip tracks with a simple touch of the headphone.
Color Options
Again, two color options are available for you to select from. Obviously, you have a black-colored version but you can also select gold headphones.
Overall
Sony could have designed a more durable headband, but it is easy to forgive them when you address the sound quality and convenience of their headphones. After all, simply properly caring should suffice for you.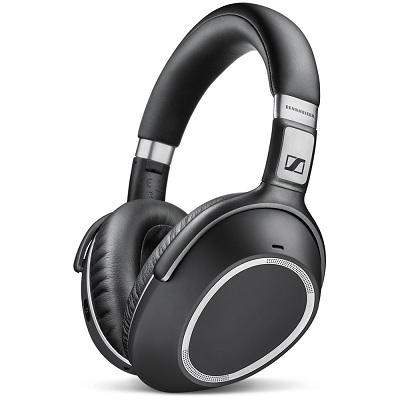 Not only do these headphones dish out exceptional sound quality, albeit, with a limited base, they do so for an unprecedented 30 hours without needing to be recharged. For most people, this will require one or two charges every few weeks.
Read more
Overall Design
Just as headphones should be, Sennheiser designed their PXC 550 headphones to be as lightweight, comfortable, and portable as possible. Clearly, they achieved this very adequately.
Sound Quality
Sennheiser implements their signature sound quality, in conjunction with the ability to select certain playback modes and adaptive noise cancellation, to ensure a high-quality listening experience. But, the bass is limited and a bit timid.
Battery Life
Indeed, the battery life is one of the stand-out features here. Its 30 hours of energy on a single charge should be suitable for most.
Additional Convenience
All the goodies with Bluetooth technology and smart control are present with the PXC 550 headphones. This includes voice prompts, smart pausing and touch controls.
Color Options
While there are no further color options past black, it is hard to argue with this selection as it should be feasible for almost everyone.
Overall
If you are looking for a pair of headphones that dishes out a ridiculous amount of bass and power, these may not be what you are looking for. However, if you are searching for a crisp and clear sound and utter convenience, you have found the lucky ticket.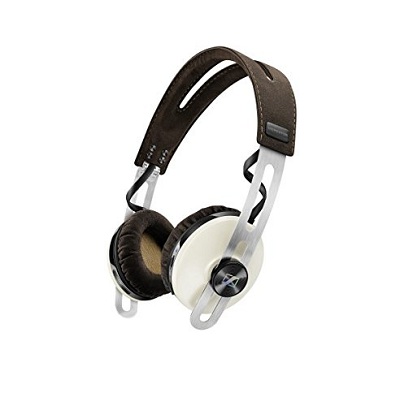 As opposed to the other headphones, the Momentum model from Sennheiser is designed as on-ear headphones. Unfortunately, while they can be uncomfortable for long uses, the overall aesthetic and integrated technology certainly make them worth it.
Read more
Overall Design
Because these are on-ear headphones, the speakers are smaller and the overall makeup is naturally more portable. Plus, it is only crafted with premium material such as stainless steel and leather for unparalleled durability.
Sound Quality
Utilizing four different microphones, these are able to deliver phenomenal noise cancellation from the outside elements and improve the quality of the sound as a whole.
Battery Life
With both the Bluetooth and the Noise Gard (which produces the noise cancellation) active, these can last up to 22 hours on a single charge.
Additional Convenience
It is not just when you are listening to music where the noise cancellation comes into play; when you utilize these headphones for phone calls, two built-in microphones improve the voice quality and reduce the external noise for a clearer conversation.
Color Options
Either color you choose to go with is visually appealing. This includes both a black and white-colored variation of the same headphones.
Overall
For those who prefer it, these are probably the best on-ear wireless headphones on the planet. A few caveats, including questionable comfort over long periods, prevent it from climbing up the ladder further. But, it remains an ideal choice.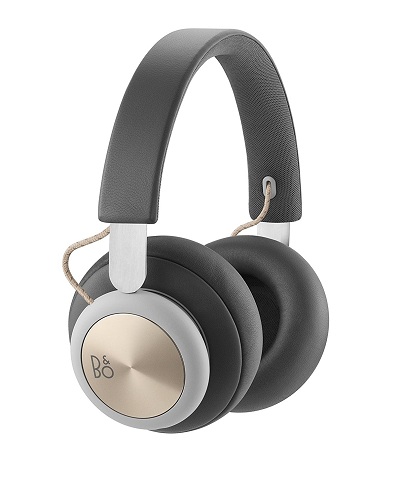 In terms of pure performance, overall design, and battery life, these headphones are amazing and worth every single penny. Enthusiasts may take issue with the lack of noise cancellation technology, but these remain elite.
Read more
Overall Design
Being designed with leather, aluminum, and steel, these over-ear headphones are built to withstand the elements. In addition, whether you would need to or not, you can connect up to eight devices at once.
Sound Quality
When these are in wireless mode, the Bluetooth chip fine-tunes the sound with its equalizers to ensure the best quality possible. In the end, the quality is well-balanced all-around.
Battery Life
While not as high as some of the other models on this list, the 19 hours of battery life present here will more than suffice for the average user.
Additional Convenience
On the sides of these headphones, you will find all the tools you need for adjusting. Simply slide the on/off button for power and adjust your music settings with the other three buttons.
Color Options
The standard jet-black design is always visually appealing. However, there is also an option for charcoal gray which offers a professional look.
Overall
What could possibly be missing from these otherwise amazing headphones? Unfortunately, there is no noise cancellation integrated into these bad boys. While it hurts the overall quality a tad, it certainly should not steer you away completely.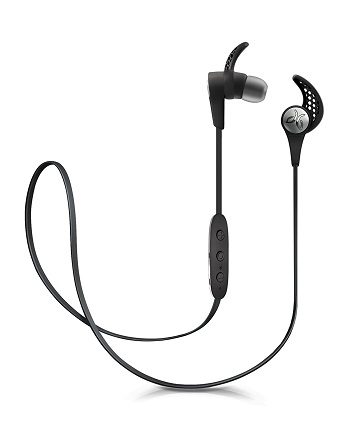 From a technical standpoint, earphones are not headphones. But, not everyone is interested in headphones as they (generally speaking) are designed with a headband that goes on top of your dome. As such earphones (which hold the same design purpose) are a good alternative and the Jaybird X3 earphones are as good as it gets.
Read more
Overall Design
To deliver a secure fit, these are designed from silicone and the ear fins attach to both the top and the back-surface areas of the ear. Plus, the coating is resistant to sweat, rain, and snow.
Sound Quality
Thanks to the design, the memory foam works as a remedy for the outside noise as it substantially reduces it. In conjunction with the MySound app, also, you can tweak and enhance the sound.
Battery Life
These type of headphones (or earphones) are not amazing with battery life. But, the Jaybird X3 earphones still offer a solid life of eight hours on a single charge.
Additional Convenience
Because you can sync these to two separate devices at the same time, you could feasibly listen to music on your iPad and answer calls on your smartphone.
Color Options
Jaybird provides quite a few color options that can allow you to select a variation that is suitable for your style. This includes alpha green, blackout, Sparta white and roadrash red.
Overall
For earphones, this is simply as good as it gets. Besides all its functionality, when using the memory foam covers, these are excellent for working out and physical activity. The speakers fit snugly in your ears and should not fall out.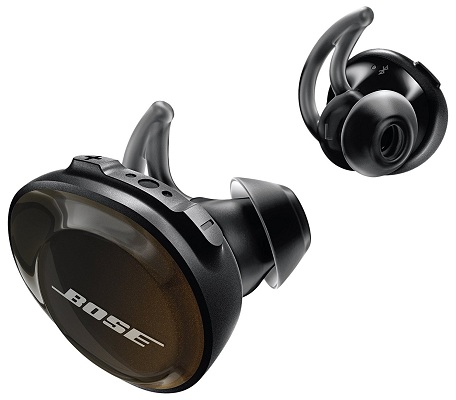 Bose offers a second tremendous option for those seeking wireless earphones instead of the traditional over-the-head headphones. Despite all its greatness with its performance, possibly one of its best features is you can track them down if you accidentally lose them.
Read more
Overall Design
To adapt to different ear sizes, three separate pairs of sport tips come with these earphones (small, medium and large). In addition, the buds themselves are both sweat and weather-resistant.
Sound Quality
While not sporting quite the noise cancellation of the Jaybird X3, these are designed to deliver crystal-clear sound with just the right amount of power.
Battery Life
There is no reason to mince words, some may have an issue with the battery life. On one charge, it can only last up to five hours. But, it does come with a charging case that can add an additional 10 hours of use.
Additional Convenience
If you happen to lose one of the earbuds, which can easily happen due to their size, you can track it down in conjunction with the Bose Connect app.
Color Options
You are given two options for color and one of them is the obvious and standard black. But, the other is a very vibrant combination of midnight blue and citron.
Overall
No, these are certainly not perfect, lacking strong noise cancellation and a subpar battery life, but they are splendid. This is thanks to the brilliant and crystal-clear sound quality that is outputted.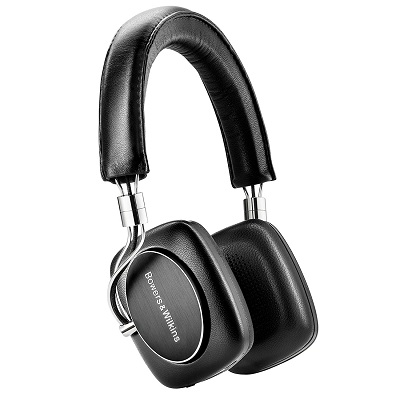 Bowers & Wilkins have been honing their craft for decades on end and they have delivered a masterful effort with their P5 Headphones. They excel in sound quality and implement an advanced mic system for better phone calls.
Read more
Overall Design
The drive units of the P5 are based on the award-winning P7 and the on-ear design results in a more precise diaphragm movement. But, the Bluetooth range is rather poor and so is the syncing as a whole.
Sound Quality
Bowers & Wilkins have been working with this technology for nearly half a century and have developed some systems that recording studios use. They have a tremendous history and the sound quality of their P5 headphones is also superb.
Battery Life
If the 17 hours of battery life that this can output in one sitting is not suitable for you, you can save the battery a little with the included cable.
Additional Convenience
When you answer and take phone calls with these headphones, the CVC2 technology reduces the amount of noise caused by the wind and produces clearer voices as a whole.
Color Options
Those who prefer going away from "the norm" may be disgruntled to know that Amazon only offers the P5 Headphones in black.
Overall
It is always reassuring to invest in something from an established and experienced manufacturer. That is what you get from Bowers & Wilkins as they used their years of judgment to produce an exceptional pair of headphones.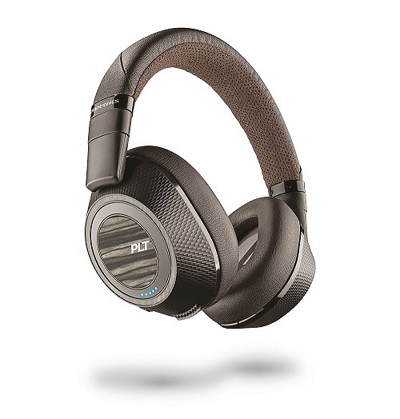 Possibly the single best feature of the Plantronics Backbeat Headphones can also be its worst. The manufacturer integrates smart sensors that will automatically pause your music when you remove the headphones from your head. But, users have noted that this technology will stop their music unnecessarily at times.
Read more
Overall Design
When you hear someone mention headphones, these are the depiction that oftentimes will be planted in your head. They are a traditional ear-over design and are very sleek.
Sound Quality
Clearly, this is where the Backbeat headphones shine. Its amazing combination of powerful drivers, high-resolution sound and natural mid-tones deliver a terrific balance of bass. Also, it features noise cancellation that can be turned on and off depending on your preference. But, some have claimed it does not work efficiently.
Battery Life
For up to 24 hours on a single charge, you can enjoy all the luxuries that these headphones deliver to you.
Additional Convenience
Besides the ability to connect to two Bluetooth devices simultaneously, these also come included with a travel sleeve to protect them when you are traveling.
Color Options
The lone color option, which is not black this time around, is very well-designed and should appeal to a wide audience. It mixes in a perfect amount of tan with black.
Overall
At a glimpse, you would think this set of headphones would be higher on this list. But, the small caveats that are present simply prevent it from doing so. Still, there is a lot to boast about here.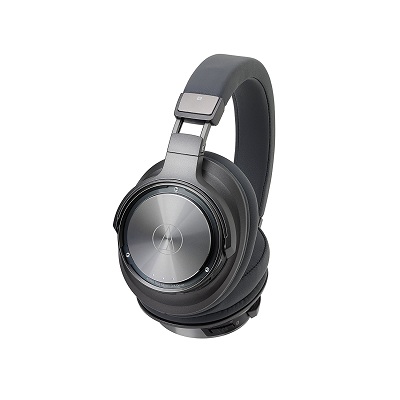 These are an ideal example of why devices can't be solely judged on their price tag. One would think, with the hefty sum, these would be top-of-the-line. Instead, while not the best, Audio-Technica designed a highly competent pair of headphones with some slight flaws.
Read more
Overall Design
These are certainly not cheap and as such, you would imagine the designer would manufacture their product with something more substantial than plastic. Alas, that is what you are left with here (even though it is still designed well as a whole).
Sound Quality
What makes the sound quality so impeccable here is the terrific combination of the 45mm true motion driver and four-core twisted OFC-7N technology.
Battery Life
On a full charge of continuous use, these speakers will last up to 15 hours before you need to recharge them again.
Additional Convenience
The Bluetooth connectivity allows you to answer your phone calls and adjust the music settings wirelessly. But, truly noteworthy here are the LED indicator lights that display the battery level, charging status, and Bluetooth pairing on the headphones.
Color Options
Generally speaking, it is difficult to go wrong with black and Audio-Technica proves that with distinction
Overall
For such an expensive pair of headphones, it is fair if you expected more from the craftsmanship. Still, the integrated components and technology all hold up extremely well to the competition.

Subscribe to our Newsletter