Best Duffel Bag
last updated:
Feb 07, 2020
Is the shape of your carry-on holding you back? A duffle bag is malleable and easy to pack. There is no style that a duffle bag can't conform with. While they all may look like rectangular sacks, there are some that stand out from the others. When choosing a duffle bag, some of the most important characteristics to look for are the capacity, durability, and overall comfort. With such a flooded market, it can be overwhelming to figure out where to begin when looking for the ideal bag. With this guide, you'll see the best and worst of each bag and be able to narrow your choices down.
In a Hurry? The test winner after 11 hrs of research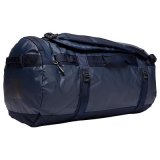 North Face Base Camp
Why is it better?
Easy to pack and organize
Nice shoulder straps
Durable
Lots of styles, sizes, and colors
In a
Hurry? Editors choice: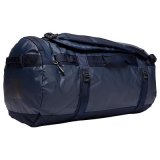 Test Winner: North Face Base Camp

12
Researched Sources
13k
Reviews Considered
11
Hours Researching
17
Products Evaluated
Features
Portability
Durability
Materials
By Default
Criteria Used for Evaluation


Features
Most outdoor enthusiasts want something that they can pack easily, and unpack easily when utilizing a duffel bag in the outdoors. One way to tell how easy a duffel bag will be to pack and unpack is to take a look at the main compartment area and the zippers around that area. Besides that, check out the number and use of the pockets on the bag, the size of the opening, and if you need to pack larger items, make sure you get a bag you can get those large items in and out of the bag quickly. When looking at the duffel bag, take a look at how hard it might be to search around the inside of the bag to find your items, which means the more organizational features, the better.
Duffel bags that have a D-shaped zipper opening will be easier to pack and unpack than a bag with a straight-lined zipper, simply because D-shaped openings create a wider opening size and shape. Nowadays, many bags come with D-shaped openings, and the North Face Base Camp Duffel Bag was the first manufacturer to offer this feature. If you know you need to pack and unpack things like poles or other large items, you want a bag that opens long and wide enough to pack this. Also, the number of pockets on the bag and how easy these pockets are to access and organize becomes a necessary feature if you want a bag that packs up easier.
Now, more pockets on a bag usually mean that the bag will cost a bit more, so this is one of those features that will be up to you and your budget. And, if you're not packing anything long or large, you might not need to pay for the D-shaped zipper. Consider how you are going to use the bag and if you need several easy packing features before you purchase your bag.


Portability
Some duffel bags are designed to offer better easy-carry features than others. If you want a bag that you can carry in multiple ways, over your shoulder, as a backpack, or in your hand, then you might want to opt for a more versatile carrying bag. Some bags come with backpack straps while others don't, and if you do plan on hiking for long periods with your bag, chances are you'll want a bag that at least features a backpack carry option.
The straps many of these duffel bags use for a backpack, or other carry options can make or break the comfort level when you carry the bags. Different backpack straps offer various levels of comfort, and a lot of this depends on the foam thickness on the straps, and where you'll find the foam and padding. Another thing to consider is how easy the backpack straps come off if you don't wish to use them since some bags have better options than others when it comes to removing the straps.
If you want a bag that can give you a variety of carrying options, then something like the Gregory Alpaca Duffel will work well for you since you can carry it as a backpack, in your hand, or over your shoulder. Bags with these features do tend to cost more and aren't always lightweight, so those are your trade-offs. You need to decide whether you need this variety or not, and how beneficial it might be for your outdoor activities.
Make sure to also assess the duffel bag's lashing points and compression straps so you can see how easy the bag is to attach to things or fit into certain areas. A duffel bag that offers all three carrying options usually works best for versatility and adaptation, but might not be lightweight or affordable enough for everybody. Some duffel bags allow you to more easily pull them out of places or drag them and include drag loops—a feature that's great when you're traveling but might not be necessary if you are only using the bag for outdoor trips.


Durability
Since people using duffel bags outdoors want a strong, durable bag, they need to look at the bag's material, the way the seams are stitched, and the types of zippers on the bags. Most bags made for outdoor use have polyurethane on them, which is very durable and water-resistant. However, some bags have other materials and features on them.
Most outdoor enthusiasts want a bag that will keep water out, so you want to invest in a bag that's water-resistant, or even better, waterproof. You want a bag that can protect your items if you encounter adverse weather, rain, snow, or even if you drop the bag in a puddle. The more waterproof and weatherproof the bag, the better your items will be protected, but also the more the bag is likely to cost.


Materials
Good waterproof materials in duffel bags include high denier nylon, PVC, polyester with a tarpaulin, or vinyl laminate. Many of these materials are also found in whitewater rafts, meaning they not only keep water out but also are very strong and don't rip or tear easily. Plus, water-resistant materials on duffel bags can make these bags much easier-to-clean. An extra feature to look at is how the zippers or clips close on the bag, and how sturdy the seams are for keeping water and other unwanted items out of the bag. Plus, you want strong stitching anyway, especially if you're carrying a lot of items in your bag.
Expert Interviews & Opinions
Most Important Criteria
(According to our experts opinion)
Experts Opinion
Editors Opinion
Users Opinion
By Default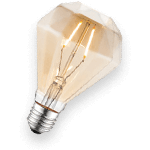 Design Matters
Different duffel bags on our list offer different designs and features to meet a wide variety of needs. When you're trying to assess what kind of bag to buy, ask yourself what you'll be doing outside while you have the bag on you. Are you traveling? Camping? Motorcycling? Hiking? Once you know the activities you plan to embark on, you'll be more likely to get a bag that meets your needs.
Organization
Staying organized with a duffle bag can be difficult. The bags aren't usually very structured and just kind of flop around. To give yourself more organization, packing cubes are a great addition. You can typically buy cubes in sets of four and in different sizes. You can dedicate one to your undergarments, one to shorts, one to shirts, and one to bathing suits.
Other Factors to Consider


Weather Resistance
All of the bags on our list offer various forms of water resistance, while some are completely waterproof. If you are traveling when it's raining or outside in adverse elements, then you'll want to opt for a fully waterproof bag. However, if you won't be using the bag around much water, just opting for a water-resistant bag is probably enough. Really, it's going to depend on where you take your bag, and how you use it. If you know you won't be out much when the weather is wet, then you can slide a bit with this feature, but you'll need to be careful if you catch yourself outside when it's wet.
Frequently Asked Questions
q:

Should I get a fully waterproof duffel bag?

a:

If you're worried about keeping your packed items as safe as possible while you travel anywhere, outdoors or by vehicle, then you might want to consider a fully waterproof duffel bag. If you are worried about your bag being exposed to the rain or need an extra layer of protection to have ease of mind when carrying your items, then paying a little extra for a fully waterproof duffel bag might be a good idea for you.

If you're going to do a lot of carry-ons with your duffel bag for flying, using a small to the medium-sized bag will work for you. Many of these bags also work and double well for outdoor adventures and trips if you only plan to bring a few extra clothes and some small items.

However, if you'll be outside for a while and need to pack a lot of gear, then purchasing an extra-large duffel bag might be your answer. You'll be able to travel longer and fit just about anything you need.

Plus, if you opt for a waterproof duffel bag with the additional backpack straps, you'll be able to protect your items from all the outside elements while carrying it more easily on your back.

Whether you need a fully waterproof duffel bag or not depends a lot on what you plan to do when you use the bag, and how much protection you feel your items need so you can rest easy. While it's almost always better to get a fully waterproof bag for extra durability and full protection for your belongings, your budget and plans might not dictate this need.
q:

What type of design should I keep an eye on?

a:

Some duffel bags also come with laptop sleeves and areas for gear, which is a nice feature if you plan to use the bag outside often. Also depending on what you are doing outside, you need to figure out if you want a bag that offers multi-carry options. Some bags also have lockable zippers for IDs and exterior pockets for quick access. The more features you opt for on your bag's design, the pricier your duffel bag will be. So, try to consider what you really need the bag for, and then take your options from there.
q:

How comfortable are these duffel bags?

a:

Some duffel bags are made to be comfortable and easy to carry for a long duration, while others are made more for short-term trips. Check out the straps on the bag if you want one that's more comfortable to carry since you want padded straps that also feature rubberized handles. This type of design is more comfortable to carry, and the last thing you want is a bag you hate lugging around with you on your outdoor adventures.

Since straps are so important when it comes to comfort, take a close look at the backpack straps if your duffel bag can also be carried on your back. You want something that has enough comfort and protection with the pads to make it easy for you to carry. Some also provide extra straps to hold your items in place in the bag so they don't poke at your back.
q:

Are any of these bags waterproof?

a:

While most of the bags listed here are water-resistant, some are also fully waterproof. 100% waterproof duffel bags tend to cost more than water-resistant bags. How much you decide to spend, and the layer of protection you need for your items depends on how and where you will travel with your bag. If you don't plan on being near water or out when it rains, a water-resistant bag is probably enough. However, for those outdoor enthusiasts that like harsher weather experiences, getting a fully waterproof bag is worth the extra monetary investment.
q:

What are the pros and cons of waterproof bags?

a:

Depending on your preferences, you will either like a duffel bag that gives you one large compartment, or a bag with a lot of small pockets for organization. Different people feel differently about the number of pockets they need, and how well they need to organize their bags. Depending on how you feel about organizing your bag, you may or may not like the way waterproof duffel bags are designed.

One major benefit of using a fully waterproof duffel bag is the protection you'll get for your items inside your bag. You'll never have to worry about rain, snow, or any water invading the interior of the bag and destroying your precious belongings. So, if you know you're going to get rained on, come across water, or might even splash a puddle—a waterproof bag gives you a huge advantage no matter how you use the bag.

The one thing about duffel bags is the way people often feel about how they organize items. Some people love their quick access capabilities, but still, other people feel they can't organize their items well in a duffel bag. Now, if you like keeping all your belongings separate and very well organized, you might not get everything you need from a waterproof duffel bag. Even the best types of duffel bags that can be worn as backpacks can be comfortable, but won't have the organized structure of a travel backpack. Plus, duffel bags placed on your back don't always offer all the support of a regular travel backpack.

Duffel bags, even large ones, never feel as comfortable as a travel backpack. However, large duffel bags can hold a lot of gear, stay durable with heavy loads, and offer fully waterproof protection not always provided by travel backpacks. So, you get a trade-off no matter how you look at it.

Most waterproof duffel bags are made for the outdoors, so they aren't always as stylish as travel backpacks. However, as far as durability and protecting your belongings is concerned, they do work very well. So, considering your options, you'll need to think about whether or not a fully waterproof duffel bag is right for you.

Again, many duffel bags made for the outdoors still bring you water-resistant options, although not all are fully waterproof. If you just need something to protect your items from the occasional splash or spill, and you don't plan on being out in the rain often, you can save a bit of money by opting for a water-resistant bag.
Subscribe to our Newsletter