Best Luggage Scales
last updated:
Feb 07, 2020
When you are getting ready to go on vacation the biggest issue you tend to have is if you have everything you need and if your luggage is going to be under the weight requirements issued by your airline. Most of the time, we finish packing our luggage and then estimate the weight by picking it up and feeling that we are underweight, but then when we get to the airport and weigh our luggage, find out it is overweight and have to pay an overage fee. This can be avoided with a small investment in a reliable and accurate luggage scale. Luggage scales conveniently connect to your luggage after you are finished packing and allow you to see how much your luggage weighs. If you are done paying overage fees, the guide below is for you.
In a Hurry? The test winner after 11 hrs of research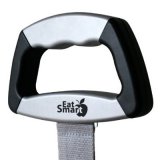 EATSMART PRECISION VOYAGER
Why is it better?
Its two-handed design
The simplicity of use
Durable
In a
Hurry? Editors choice: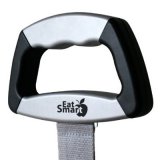 Test Winner: EATSMART PRECISION VOYAGER

15
Researched Sources
1.2k
Reviews Considered
11
Hours Researching
15
Products Evaluated
Accuracy
Materials
Ease of Use
Features
By Default
Criteria Used for Evaluation
Expert Interviews & Opinions
Most Important Criteria
(According to our experts opinion)
Experts Opinion
Editors Opinion
Users Opinion
By Default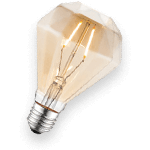 2 Handed Lift
It is best to lift the luggage scale with both hands to ensure a sturdier and more accurate reading. If you are thinking of using the scale, chances are that your luggage seems pretty heavy and may very well be over 40-pounds. Not only is lifting with both hands better for your back, but it will also provide a more accurate weight.
Luggage Weight
Sometimes we forget to check the weight of a piece of luggage before we invest in it. Did you know that some empty suitcases weigh 10-pounds? Researching the weight and keeping that in mind while packing can save you a lot of time and space.
Other Factors to Consider


Capacity
Alright, so from a buyer's standpoint this one could be a controversial inclusion as far as criteria are concerned. You could easily make an argument that this should not have been a specific criterion to judge the most elite models on. This is enhanced when you consider that almost every single one of the scales on this list had a similar capacity limit. But, it is still important and here is why.
First of all, when you travel via airlines, you need to ask yourself a very important question. Are you an individual who likes to pack heavily when you travel? If you answered yes, then when you go to weigh your luggage you want to be confident that the scale will hold without breaking. Even if you answered no, there may be occasions where you pack more than you typically would. Secondly, airline locations will always have a weight limit and if you want to get as close to that as possible (without crossing over it) your scale will have to hold as much as the airlines allow.
Let's again look at American Airlines. On their web page, they state that they do not accept luggage that is beyond 100 pounds in weight. If your scale maxes out at 80 pounds, then there is no way for you to accurately pack in that extra 20 pounds. So, even though it may not seem like it, the capacity limit can be an important factor to consider. Thus, it should not surprise you that all the scales on this list had a limit of 110 pounds.
Frequently Asked Questions
q:

Where exactly will you use a luggage scale?

a:

Throughout this entire process, it is ironic that this question is brought up. But, you know what, it is a reasonable and fair question to bring up. Simply, where are you going to use your luggage scale? People who like to be prepared for situations can simply use it in the pleasure of their own home. If you are one of these people, you can make sure you know the exact weight before you go to the airport. If possible, do some research beforehand to see what their capacity limit is. Of course, if you are in a rush, you can take it with you (as they are very portable) and weigh your luggage at the airport.

But, the reality is, with how portable these machines are you can weigh your luggage in any place imaginable. However, no matter what you do, be sure to pack your luggage scale with you during your trip. Do not leave it at home after weighing initially because, on your trip back, you may have more items than you came with. If on a vacation, chances are you are going to spend some money on various items that will take up space (and mass) in your luggage. Once your stay has commenced, you will need to weigh the luggage again to ensure it is still under the allowed capacity.
q:

Can you take it to the airport with the battery?

a:

Because you are going to need to use the luggage scale on more than one occasion, you will need to store it inside of your luggage. This begs the question, what about the battery that is inside? As most of the above brands come with a lithium-ion battery, the Federal Aviation Administration does have laws that pertain to this type of battery in airlines. In the past, situations and catastrophes have arisen because of lithium-ion batteries on planes. The FAA has claimed that because these batteries can overheat and erupt into flames, they are a potential hazard. Thus, they have done everything in their power to prevent any future issues.

With this in mind, the FAA states that spare lithium batteries must be carried in carry-on baggage only. When it is checked at the gate, they must be removed and stay with the passenger. So, it would be wise for you to remove the battery beforehand and follow the FAA procedure. Did not think there would be this much hassle involved in a simple battery, did you?
q:

What exactly is the tare function?

a:

Yes, this was briefly addressed but it deserves a closer and more specific look. Chances are if you are not familiar with scales, you looked across the term "tare" with some sort of confusion. Fear not, because it is truly a simple feature. But, because so many models have it (if not every single one) it is important for you to fully understand what it is. Outside of being able to reset the scale back to zero, the tare function allows you to calculate the weight of the individual contents in your bag.

Here is an example, before you put anything in your luggage weigh your bag. Once you get that weight, you can set it as your tare. After that, fill your bag with all the contents you plan on taking with you to the airport. Once you weigh that, the scale will calculate this weight subtracted by your original weight. Thus, you get the weight of the contents inside.
q:

Is there a real purpose to having a temperature sensor?

a:

One feature that was completely omitted in the review process of this buying guide was the temperature sensor that comes with some luggage scales. With so many models having it included, it must serve some purpose, right? The reality is it is not an essential feature and has nothing to do with the overall purpose of a luggage scale. However, it has to be there for some reason.

Basically, the scale will accurately display the room's temperature for you in either Fahrenheit or Celsius (whatever your preference is). From that, you could determine if anything is going to be unsafe in your luggage. Of course, during transport, the temperature will be out of your control and you will never know what it is. The short answer to this question is a simple no. There is no real purpose for this extra feature, except to know what the surrounding temperature is in the location you are at.
q:

Will the airlines believe your luggage scale?

a:

Ah, the granddaddy of them all. The functions of a luggage scale are tremendous and all, but do airlines really believe what your luggage scale is telling them? Here is the reality of the situation, the personnel that is checking your luggage for weight are going to use a scale that has been backed up by government standards. What this means is a luggage scale is a reference for you; which, again, makes accuracy for them extremely important.

In other words, airlines are not going to bypass weighing your luggage just because your scale indicates it is under the maximum capacity. Typically, depending on the jurisdiction, if you disagree with what the official scale is reading you can request a re-scale. In some situations, security may offer them to weigh it on a different scale. Above all else, they will never take your scale's reading over their own.
q:

What is rubber paint?

a:

Oftentimes in this guide, you have seen a reference to rubber paint technology. If you did not know any better, you would assume this would have nothing to do with comfort. But, in fact, that is exactly what it is designed to do. With rubber paint technology implemented, the underneath side of the handle will be coated with it to prevent your hands from accidentally slipping. During heavy loads, this will come in handy. The texture resembles a rubber, so you can imagine what it feels like when your hands are on it. Contrary to what you may believe, this does not cause irritability or discomfort. In fact, it is actually quite relaxing.
Subscribe to our Newsletter