Best Smart Scales
last updated:
Feb 25, 2019
When most people hear "scales," they will automatically envision a device that measures their weight. But, nothing in the modern world of technology is that simple anymore. Now, the world is seeing more and smarter scales. While at their core, these still measure your current weight, they can be synced with external applications for even further weight metrics. Also, some are so intelligent that they are programmed to remember specific people and have sensors to determine who is who. Below we have listed the top ten smart scales on the market, and why they deserve a spot in your home.
In a Hurry? The test winner after 11 hrs of research

Fitbit Aria 2
Why is it better?
Automatically syncs your data via Wi-Fi
It can recognize up to eight users
The app allows you to create a food plan and log your meals
In a
Hurry? Editors choice:

Test Winner: Fitbit Aria 2

13
Researched Sources
11k
Reviews Considered
11
Hours Researching
11
Products Evaluated
Application
Connectivity
Features
Ease of Use
By Default
Criteria Used for Evaluation
Expert Interviews & Opinions
Most Important Criteria
(According to our experts opinion)
Experts Opinion
Editors Opinion
Users Opinion
By Default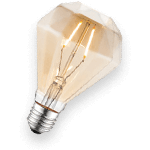 More Features When You Go Smart
With a world that seems to be more fixated on physical appearance as time goes on, smart scales will continue to grow in popularity. They are certainly devices that are worth a shot as it is never a bad idea to know exactly what kind of health you are in. Remember, though, that in order to maximize the experience as much as possible, you will need a smart device. This will give you access to advanced metrics and statistics about your body including body fat to muscle count.
BMI, BMR and other Metrics
BMI is a way to determine your body fat, based on your height and weight, and the BMR is simply an estimate of how many calories you could burn if you rested for a 24-hour period. All other metric readings are fairly self-explanatory and will help you further understand your body. Also, for pregnant women, there is sometimes a mode dubbed "pregnancy mode". This allows pregnant women to track their weight development on a week-to-week basis. In addition, you could even take photos for visual feedback.
Different Profiles Feature
Some will allow eight different profiles, while others up to 16. As there are several metrics that you will be tracking, having a different profile for each person is key. But, depending on the app and model, each user may need to have their own separate accounts. While this is not a huge deal, if you are a parent, you may not be ready for your child to have their own online account yet.
Other Factors to Consider


Advanced Features
Pretty much everything so far has been in regard to the internal design of the smart scale. Do not think, though, that the physical design is not important, as it certainly is. There are a number of components that go into this including the visual appeal, durability, display and weight capacity. To be honest, some will want a stylish smart scale and some could care less; it is just a matter of personal preference. However, durability and weight capacity are features everyone can appreciate. Also, the display can be a design feature to look out for. Those who have poor eyesight and do not want to squint to see the display will appreciate a screen with large fonts and a backlight. Sometimes, it is the simple things that matter the most.
Frequently Asked Questions
q:

Should You Use a Smart Scale If You Have a Pacemaker?

a:

This is most likely only a question that you only have if you have or know someone who has a pacemaker. It seems like an obvious statement but if you did not know anyone with one, would this question even cross your mind? Chances are, it would not. But, it is an issue and here is why. As Yunmai points out, their smart scale and many others use electrical currents to analyze certain metrics from your body. As such, these electrical currents could cause interference with a pacemaker installed. Which, of course, is the last thing you want to do as compromising someone's pacemaker could lead to disastrous results.

However, some scales can be used with a pacemaker (such as the Nokia Body Scale). If you are ever concerned, you should contact the manufacturer to see what they recommend.
q:

What to Do When the Scale Will Not Connect to Your Smartphone?

a:

Wireless technology is not foolproof and while there could come a day where it is (even though that seems highly improbable), the reality is today there are still limitations to it. One of which has been documented previously and it is the issue with the connection. There will be times where your mobile device will not sync with the scale. When this happens, here are some steps you can take. One, ensure that the latest version of your iOS or Android device is installed. Next, make sure the application you are using is up-to-date.

If this still does not solve the issue, power off both devices and restart them. Sometimes, this simple method can do the trick. For Wi-Fi connectivity issues, try resetting your router. If this still does not fix the issue, it could either be your internet connection or you may have to contact the seller.
q:

How Do You Clean a Smart Scale?

a:

You may never think about this because it is not typically a device that will get that dirty, but what happens when you need to clean your scale? Clearly, you do not want to leave all the dirt and dust that is on it, right? That being said, some precautions need to be taken as you do not want to ruin the integrity of the scale. After all, it is an electronic device and should be treated as such. As such, it is highly recommended by most manufacturers to only use a damp washcloth to clean the surface of the scale.

These are not really designed to be outdoors and withstand the elements so they should be kept inside. Most of the time, a damp cloth will suffice but if it does not, you may be able to get away with a glass cleaning product or crystal vinegar.
q:

Can Smart Scales Measure Other Items?

a:

Throughout this entire guide, it has been addressed why these scales are so convenient for people. However, could they feasibly be used for other items (such as suitcases or luggage that you need to weight)? The short answer is yes but then ask yourself this. Is that the main reason you would want a smart scale or would this be just a bonus? The main reason you need to ask yourself this is if you use a smart scale to weigh other items, the smart features are rendered useless. Think about it, metrics such as BMI, bone mass, muscle mass, etc. are only important for physical beings. A regular scale would achieve the same for items and is a lot cheaper.

Then again, it is also important to note that items such as luggage may be too wide for scales such as these. If the item does not fit evenly on the scale and a portion of it is hanging off the edge, the weight may be inaccurate.
q:

Can You Still Use Smart Scales Without an App?

a:

Ah, so what happens if you do not have a smart device and can't sync the scale to anything? Well, first off, then you are wasting your time looking through this buying guide unless you plan on investing in a smart device. But, that does not mean they are useless without an application. Wait, is not that a little backward logic? Without the synced software, smart scales are merely capable of displaying your weight. However, you will not get to see the advanced metrics and other features provided by the synced software.

In short, you would basically be paying extra money (as smart scales are more expensive) for features you would never use. So, stick to normal weight scales if you do not have a smart device.
q:

Will Body Piercings Affect Weight Readings?

a:

This seems like an out-of-the-blue type question and granted, it just may be. But, it is worth bringing up as some people probably have countless piercings on their body or at least enough to warrant intrigue. Really, as long as you are not carrying metal that eclipses pounds (just staying in ounces) then it should not ever be an issue. At the worst, though, it may affect the reading by one or two pounds. However, unless you are obsessed with every pound possible, this will also not become an issue for you.