Best Bike Computers
In a
Hurry? Editors choice: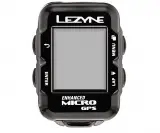 Test Winner: Lezyne Micro

You have a fancy watch, a smartphone, a computer, a
car navigation system
, and a pretty bike. Don't you think your bike deserves some love too? Sure, the bike is lucky to have you but we all know that you get lost sometimes or don't quite take her out for as many miles as she begs for. Investing in a bike computer can be life-changing for both you and your sweet bike. For some people, riding a bicycle is more than just an
entertaining recreational activity
. Some are so dedicated to the craft that they inspire to reach heights that they never thought they would before. For these types of biking enthusiasts, you will want to ensure that you have the most elite and advanced bike computer on the market.
Standout Picks
Criteria Used for Evaluation
Accuracy
When you break down a computer, no matter the size, the software is as big a determining factor as any. When you are discussing and analyzing bike computers, there are a few specific software integrations that you should focus on. Perhaps the largest one is its GPS capabilities. With GPS technology, you will be able to navigate and track your position in the world. But, different GPS devices will have either faster or more reliable satellite signals. Two surefire factors to look for are if the system also utilizes GLONASS satellites and if the receiver has high-sensitivity. The former will aid in acquiring more satellites while the latter will provide a faster reception.
But, it does not stop with navigation functionality. In addition, the computer should also display for you advanced cycling dynamics and metrics such as performance, distance, calories burned, speed and modes for hiking, cycling, running, etc. Also, keep a special eye out for computer systems that allow you to use and access Strava Live Segments. With this, you can enjoy further analytics and real-time data on your performance. For biking gurus, this is a great way to improve your craft.
Ease of Use
Next up, it is time to discuss the user interface. No matter if it is a smartphone, tablet, laptop, video game console, or bike computer, the display and interface are vitally important. But, how eloquent and detailed it is, also depends on your personal preference. As you saw on this list, there are some that have very basic, but effective interfaces. They do not have to sport a retina OLED display, but some of you may at least want a high-resolution display with color.
Also, if you are used to the touchscreen interface of your smartphone, decide right away if you are okay with a button-controlled design or if you need a touchscreen interface. When you are riding your bicycle, you may not want to navigate your bike computer via buttons. Of course, also pay mind to the brightness and lighting. Take note if you notice several people complaining about the issues they have with the brightness in low-light and high-glare conditions.
Compatibility
Modern technology devices thrive because of many factors, but arguably there most convenient feature is Bluetooth. When you have multiple devices that have Bluetooth technology, you can sync them together and access data from one to the other. With these types of computers, this can be utilized for something as simple as receiving smart notifications on your computer from your smartphone. Or, it can be used for additional software capabilities as you can utilize certain cycling apps from your smartphone and sync them on your computer. For example, Lezyne's Ally V2 app allows their GPS computers to have the ability to provide turn-by-turn navigation and Strava Live Segments.
Battery Life
Electronic handheld devices will always, whether great or small, be judged by their battery life capacity. Not so much the lifespan, but how much juice it will provide and how long on a single charge. For those of you that know anything about GPS technology, you understand that it can be a battery hog. If you take a minute to comprehend what the device is doing, acquiring signals from satellites that are hovering above the earth, it becomes understandable why they use so much juice. Hence, you will see devices that use GPS with battery life for both GPS and non-GPS modes.
As far as the amount of time it can be run on one single charge, that is merely personal preference. A few questions to ask yourself are, one, how long do you plan on using the computer in one shot? Then, if you are using it for an extended period of time, will you have the means to charge it? Take this, for example, if you are bicycling all weekend long then you may want sufficient battery life. Of course, if you plan on using it once a day for a few hours then you can always recharge it when you finish.
Accessories
As these are computers designed for bicyclists, manufacturers need to provide them with a means to mount the computer on their bikes. After all, for all, you bicyclists out there, riding on one hand while the other hand is holding your device is not practical at all. Thankfully, with all the entries on this list, the sellers provide you with some sort of design implementation to mount the computer. Most of the time, sellers will equip their own custom mounting system with the computer. Not only does this make it easier for you but you do not have to concern yourself with finding an external mount.
Subscribe to our Newsletter