Best Bike Computers
last updated:
Feb 07, 2020
You have a fancy watch, a smartphone, a computer, a car navigation system, and a pretty bike. Don't you think your bike deserves some love too? Sure, the bike is lucky to have you but we all know that you get lost sometimes or don't quite take her out for as many miles as she begs for. Investing in a bike computer can be life-changing for both you and your sweet bike. For some people, riding a bicycle is more than just an entertaining recreational activity. Some are so dedicated to the craft that they inspire to reach heights that they never thought they would before. For these types of biking enthusiasts, you will want to ensure that you have the most elite and advanced bike computer on the market.
This is the best product on our list that is currently in stock: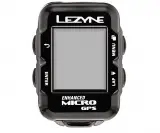 Lezyne Micro
Why is it better?
It is capable of storing up to 200 hours of riding data
Has modes for multiple activity modes such as hiking, running, and cycling
Can pair it with your smartphone to utilize Lezyne's app
In a
Hurry? Editors choice: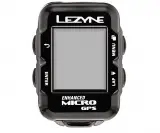 Test Winner: Lezyne Micro

17
Researched Sources
14K
Reviews Considered
17
Hours Researching
19
Products Evaluated
Accuracy
Ease of Use
Compatibility
Battery Life
Accessories
By Default
Criteria Used for Evaluation


Accuracy
When you break down a computer, no matter the size, the software is as big a determining factor as any. When you are discussing and analyzing bike computers, there are a few specific software integrations that you should focus on. Perhaps the largest one is its GPS capabilities. With GPS technology, you will be able to navigate and track your position in the world. But, different GPS devices will have either faster or more reliable satellite signals. Two surefire factors to look for are if the system also utilizes GLONASS satellites and if the receiver has high-sensitivity. The former will aid in acquiring more satellites while the latter will provide a faster reception.
But, it does not stop with navigation functionality. In addition, the computer should also display for you advanced cycling dynamics and metrics such as performance, distance, calories burned, speed and modes for hiking, cycling, running, etc. Also, keep a special eye out for computer systems that allow you to use and access Strava Live Segments. With this, you can enjoy further analytics and real-time data on your performance. For biking gurus, this is a great way to improve your craft.


Ease of Use
Next up, it is time to discuss the user interface. No matter if it is a smartphone, tablet, laptop, video game console, or bike computer, the display and interface are vitally important. But, how eloquent and detailed it is, also depends on your personal preference. As you saw on this list, there are some that have very basic, but effective interfaces. They do not have to sport a retina OLED display, but some of you may at least want a high-resolution display with color.
Also, if you are used to the touchscreen interface of your smartphone, decide right away if you are okay with a button-controlled design or if you need a touchscreen interface. When you are riding your bicycle, you may not want to navigate your bike computer via buttons. Of course, also pay mind to the brightness and lighting. Take note if you notice several people complaining about the issues they have with the brightness in low-light and high-glare conditions.


Compatibility
Modern technology devices thrive because of many factors, but arguably there most convenient feature is Bluetooth. When you have multiple devices that have Bluetooth technology, you can sync them together and access data from one to the other. With these types of computers, this can be utilized for something as simple as receiving smart notifications on your computer from your smartphone. Or, it can be used for additional software capabilities as you can utilize certain cycling apps from your smartphone and sync them on your computer. For example, Lezyne's Ally V2 app allows their GPS computers to have the ability to provide turn-by-turn navigation and Strava Live Segments.


Battery Life
Electronic handheld devices will always, whether great or small, be judged by their battery life capacity. Not so much the lifespan, but how much juice it will provide and how long on a single charge. For those of you that know anything about GPS technology, you understand that it can be a battery hog. If you take a minute to comprehend what the device is doing, acquiring signals from satellites that are hovering above the earth, it becomes understandable why they use so much juice. Hence, you will see devices that use GPS with battery life for both GPS and non-GPS modes.
As far as the amount of time it can be run on one single charge, that is merely personal preference. A few questions to ask yourself are, one, how long do you plan on using the computer in one shot? Then, if you are using it for an extended period of time, will you have the means to charge it? Take this, for example, if you are bicycling all weekend long then you may want sufficient battery life. Of course, if you plan on using it once a day for a few hours then you can always recharge it when you finish.


Accessories
As these are computers designed for bicyclists, manufacturers need to provide them with a means to mount the computer on their bikes. After all, for all, you bicyclists out there, riding on one hand while the other hand is holding your device is not practical at all. Thankfully, with all the entries on this list, the sellers provide you with some sort of design implementation to mount the computer. Most of the time, sellers will equip their own custom mounting system with the computer. Not only does this make it easier for you but you do not have to concern yourself with finding an external mount.
Expert Interviews & Opinions
Most Important Criteria
(According to our experts opinion)
Experts Opinion
Editors Opinion
Users Opinion
By Default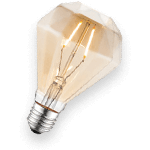 Choose Wisely
Choosing a bike computer doesn't have to be difficult but you will need to know what you are trying to get out of the one you choose. They can be very basic and there are those with advanced features to fit most needs. A bike computer should be easy to use while you are riding. There are many ways to make sure it is the best fit for you. Including trying it out before making your purchase would be ideal. But if that's not the case, read the reviews about ease of use.
Features
There are many small features that will greatly improve your digital ride. What time of day do you usually ride? If you ride in the dark, a backlit screen is a must. How's your vision? If the answer isn't "20/20," you may want to consider a computer with easier readability. Do you always ride the same bike? If not, you should also investigate how easy it is to remove and remount the computer.
Strava App
If you are exploring a new area, the Strava App can help you find the best trails and other cyclists You can follow recommended routes that locals have uploaded, or create your own. You can think of Strava as the social media of the exercise world. Additionally, you can race against friends near and far, or also just a new friend nearby to cycle with.
Other Factors to Consider


Connectivity
Bluetooth is terrific, but do not overlook ANT+ compatibility, either. For those that do not know, ANT+ is a wireless protocol for monitoring sensor data. This could include your heart rate or even the tire pressure on your car. ANT+ gives you the freedom to sync multiple brands and apps together and brings all of your information and statistics together. Being able to connect with various ANT+ sensors gives you even further software options and provides you with a better means to train and hone your skills.
Frequently Asked Questions
q:

Can you track speed without a speed sensor?

a:

This seems like a question that answers itself but does not be fooled that easily. Even if a device does not have a speed sensor, it can still track your speed. How is this possible you may ask? As long as you are able to have access to the skies for your device to pick up signals from the satellites you can have your speed monitored and tracked. Of course, this also means your computer must have GPS capabilities.
q:

In theory, could you use bike computers for other activities?

a:

One of the better aspects of GPS technology is that it is highly versatile, adapting to several different activities and adventures. Even bike computers that do not have GPS on them can be used for activities other than cycling - but with some caveats. Unless the system allows you to change the settings, if you use a bike computer for hiking then you will have to deal with the pacing being calculated in miles or kilometers per hour. When you upload your data on certain applications, you will need to convert it to the proper metrics for hiking.

However, in terms of navigation, GPS and GLONASS devices can be used for just about everything. This is especially enhanced when they provide you with the ability to use turn-by-turn navigation to arrive you your destination.
q:

Will bike computers work outside of the United States?

a:

It is worth noting that this question is more aimed at bike computers that utilize GPS and GLONASS technology. As versions that do not have it will have no issue working anywhere in the world. But, this is often a question that gets asked when discussing GPS. Remember, your device can acquire satellite signals wherever it has access to the sky. It does not matter if you are in Russia (especially with GLONASS as that is Russia's version of GPS) or the United States, though it does when it comes to maps. If you invest in a bike computer that uses mapping to navigate, you may have to download maps online for them to work properly overseas.

It can become a common misconception that GPS devices require an internet connection, as that is not the truth at all. Granted you have access to the sky, you will be good to go.
q:

What are some ways to maximize the battery life?

a:

As was briefly explained earlier, the battery life of bike computers can fluctuate depending on how you use it. For those who are avid energy savers and looking to get every ounce of juice from the battery, if the computer has the options for it, there are settings that you can turn off to maximize the battery life. One such example is to disable the backlight and decrease the brightness. Another, if the computer implements any sort of LED lighting, is to disable the use of any LED indicator lights. Finally, features like turn-by-turn navigation can suck your battery life very quickly. If need be, forego using this navigation to save some battery. As you already know, the GPS itself can already be a battery hog, so avoiding even more drainage could prove beneficial.
q:

Can you use bike computers for two different bikes?

a:

Not every single bike is the same; this is something you are already aware of. It does depend on the specific bike computer, but they should be able to adjust to different bikes. For example, a software feature such as the heart rate monitor may stay the same but the speed and cadence may be slightly different. To put it in perspective, here is what Wahoo claims about their Element GPS Computer: their device will automatically detect different speeds and cadence sensors no matter the bike it is mounted on. But, because it does not have an odometer function it can't keep track of the separate mileages for each bike. While that is just one example, the worst that is going to happen is that some features are a little different from bike to bike.
q:

Will bike computers with GPS work under tree coverage?

a:

By now, you fully understand that GPS devices must acquire signals from satellites floating above the earth. However, there is a high likelihood that during your bike ride, you will eventually be under trees or some sort of cover. In these situations, will your GPS computer continue to function? No matter what you do, this will affect the signals that your device can acquire. But, this is where having a high-sensitivity receiver and GLONASS technology also assist as the device can pick up more satellites at a more efficient rate.

All in all, what truly matters is the thickness of the cover you are under. If you ride underground and in caves, good luck receiving a signal. But, if you are traveling in the woods and you can still see parcels of the sky then you should still be able to receive signals.
Subscribe to our Newsletter