Best Pool Fences
last updated:
Feb 07, 2020
Owning a backyard pool is the dream of nearly every child. Those children who grow up to install pools in their backyards may learn very quickly, however, that there are some fairly weighty responsibilities that come with pool ownership. Ensuring the water is safe (chemically) to swim in is one thing, but when you have small children or pets, ensuring they're kept safe from potential drownings is even more important. Aside from installing a pool alarm, you can further ensure safety by surrounding your pool with a fence. There are a number of different styles on the market today so we took it upon ourselves to do the hard research for you. Below are the ten best currently available to pool owners.
In a Hurry? The test winner after 5 hrs of research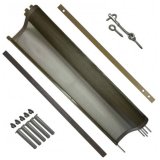 Life Saver Pool Fence
Why is it better?
Comes with a lifetime warranty (limited)
Great customer service
Can be removed easily if children aren't always around
Durable construction
Not bad looking
In a
Hurry? Editors choice: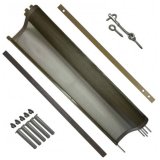 Test Winner: Life Saver Pool Fence

6
Researched Sources
11k
Total Readers
13k
Reviews Considered
5
Hours Researching
10
Products Evaluated
Connectivity
Materials
Style
Size
Features
By Default
Criteria Used for Evaluation


Connectivity
How your fence sections connect is vital to know.
Though most of the pool fences on our list connect in the same way, there are a few options that connect differently so we felt this was an important criterion to look at. Most of the options on our list connect via a hook and eye closure at the top of the mesh panels. This type of closure is easy for adults to operate but will not be easily accessible to a small child. If you want to spend the extra money, we suggest looking at purchasing a gate separately. None of the fences on our list come with a gate automatically and it is usually quite an investment to purchase one. The gates add an extra layer of security and they look snazzy, too.


Materials
Your pool fence should be made of durable materials for extra safety and protection.
The most common materials you're going to see on our list are mesh and aluminum. Many of the pool fences are made with a high-quality mesh material that resistant to tiny climbers. These mesh panels have no foot or handholds that little limbs can get into to help them climb up the fence. This material is also UV-resistant in many cases, which will help to keep your pool fence looking brand new as time goes on. Often times the suns UV rays will damage and fade things that are kept in direct sunlight, but the construction of the mesh on some of these fences will resist that fading.
Powder-coated aluminum is another popular material type in pool fences. This is because powder-coated aluminum is durable and more likely to resist the elements than other types of materials. Aluminum doesn't need as much upkeep to stay looking nice.


Style
Above ground or in-ground pools will require different fence styles.
The style of fence you will buy will depend on whether or not you are the owner of an above-ground or in-ground pool. The above-ground pool fence options are going to look much different than the in-ground fence options. This is simply due to the design of the pool. It is much less likely for your child to fall into an above-ground pool because it is a few feet off of the ground, to begin with. The above-ground pool fences then are much shorter by design. Whereas an in-ground pool fence is typically going to be at minimum four feet high, your above ground pool fence is only going to be around half of that (if that).


Size
Know the law regarding the height of your pool fence.
Height is a huge consideration to take into account as you begin your hunt for the best pool fence. Typically, it is recommended that all fences be at least four feet high but there may be special considerations in some situations. You should ask yourself a few questions to decide which height will be best for your needs. Do you live somewhere where it is windy? The taller your fence is, the more likely it is to be damaged by the wind. How many children/grandchildren are you planning to protect with your pool? One child could easily be intimidated by a 48" fence. But put a couple of crafty children together unsupervised and they may be brave enough to try and get over it. How well do your children/grandchildren listen? A well-behaved and compliant child might be able to be unsupervised around a 4' tall fence, where more boisterous kiddos might not fear going against your wishes. Do you care a lot about the look of your fence? Most people like the way a 4' fence looks over higher options. A 5' fence may be right in your line of sight and could become an eyesore.


Features
Read through the special features to find out which fence is right for your needs.
Each fence comes equipped with its own special features. You will want to pay extra close attention to the 'features' section of our reviews to see which pool fence provides the best features for your particular requirements.
Some options are easy to roll up, take down and put up. These products are a great choice for people who don't always need to have their pool protected year-round with a safety fence. Grandparents will appreciate being able to have their backyard fence-less when the grandchildren aren't around, but safe and secure in a jiffy when they're on their way to visit.
Some options, such as the Sentry Safety Pool Fence EZ- Guard, will not only come with all of the hardware required to install the fence but other necessary accessories like drill bits as well.
We already talked a bit about the UV-resistant materials in our Materials section, but this may be a special feature worth considering if you live in an area that sees a lot of sunshine throughout the year. While a sun-faded pool fence may not be a deal break necessarily as it will still do its job of protecting your loved ones, why not purchase a fence that is going to look good, too? The fences made from UV-resistant materials will not become damaged or faded from the sun, ensuring your backyard looks good and is safe, too.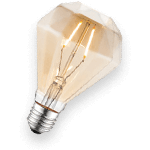 Caution
Accidental child drownings are the second leading cause of death around the home for kids who are under five years old. In some of the warmer U.S. states, drowning is the number one cause of death for children under five. The truth is that many of these could be prevented if homeowners put forth an effort in safeguarding their homes with pool alarms and fences.
Know the Law
We recommend becoming familiar with the laws in your area regarding pool fences and overall safety requirements before committing to purchasing one of these products. There are some states that require safety fences be a minimum of five feet, while others only require a four-foot minimum. Familiarizing yourself with the local laws will avoid disappointment when it comes time for the insurance company to come and check out the safety features of your pool.
Other Factors to Consider


Ease of Use
How easy it is to install your new pool fence may be an area of concern for some consumers. If you have problems following instructions or have the attention span of a goldfish, you may not like the amount of effort and time that goes into erecting some of the options on our list. Of course, no matter how long it takes to install your new pool fence, you'll end up with potentially life-saving protection. But we do understand that some people lack the construction skills necessary to put things together. In this case, we recommend hiring a handyman or two to help you get the job done. It's better to have to shell out a few extra dollars to have professional help installing your new fence than to half-heartedly do it yourself, cutting corners to save time.


Durability
When it comes to the safety of the loved ones in your life, you can't take any chances. This is why the pool fence you ultimately choose will need to be crafted out of reliable and durable materials. We have already talked about the importance of proper materials in our Materials section above, but it bears repeated. A high-quality pool fence should not be scalable by small children. There should be no where for little ones to put their hands and feet so they can climb up. The fence needs to be made with durable poles so that if your little child were to run at the fence full speed or ram into it with their Barbie Jeep, the fence will stay standing.


Overall Fit
You want your pool fence to fit around your pool. In order to ensure you're getting a proper fit, you will need to know the dimensions of your pool and take as accurate measurements as possible in order to avoid disappointment. In some cases, you may need to purchase more than one pool fence set in order to have a proper fit around your pool. All of your fence pieces should connect together so there is no gap anywhere for little children or pets to sneak through.


Portability
Do you plan on keeping your pool fence up all season long? Or do you only need it when the grandkids come to visit? Many of the options on our list are easy to set up and even easier to take down. Some even come with caps that will fit into the holes that the fence will leave behind when it is not installed so your pool deck is hole-free and snazzy looking at all times. Some fences will roll up when not in use, taking up less of your precious storage space.
Frequently Asked Questions
q:

I don't always need a fence installed around my pool, only when my grandchildren come to visit. Are these easy to remove?

a:

The answer to this question depends on what type of pool you have and what kind of fence you've decided to purchase. Some of the options are relatively easy to remove and store away until they're needed. Some require a lengthy installation process and are meant to serve as more of a permanent fixture in your backyard.
q:

How long will this product last me?

a:

If you take proper care of your new pool fence, it should be able to provide you with many years of protection and peace of mind.
q:

What is the recommended height for the fence?

a:

You may need to refer to your particular state or city's laws in order to find out what the regulations are for where you live as there is no federal law in the United States. Recommendations tend to begin at 48" but your insurance company will likely request an even taller barrier. We like the old adage "better safe than sorry" so we would recommend sticking with that 4-foot minimum.
q:

Will my pets wreck the fence?

a:

You know your pets best so only you can truthfully answer this question. Some dogs who are chewers or scratchers may get at mesh fencing. Cats may also try to climb the mesh. If your pets do damage your fence, manufacturers will typically have replacement parts that you can purchase.
q:

What can I do to keep my fence looking its best?

a:

We recommend establishing a cleaning schedule and aiming to clean it at least quarterly. Mesh fences can be washed with cold water to keep it from deteriorating with the harsh pool chemicals it may come into contact with. If you clean your pool deck with chemicals, you should take care to not let it come into contact with your fence.
q:

I have a problem with deer coming into my yard. Can I use a pool fence to deter them?

a:

We can't tell you what to do, but we can make suggestions. We would not recommend this. Most pool fences are designed to deter five-year-old children. A 300-pound male deer can do a lot more damage than a 50-pound child.
q:

What kind of tools will I need to install my fence?

a:

This may depend entirely on which fence you have decided to purchase. Generally speaking, however, you will probably want to have the following as a bare minimum – hammer, tape measure, and a marking pencil. In most situations, you will also require the use of a rotary hammer drill also.
q:

Aside form having a secure pool fence, what are some other ways I can keep my pool safe?

a:

There are a few layers of protection you should always have for your backyard pool. First of all, constant adult supervision is the most important. Tragedy can strike in a second where water is concerned, so pool owners must be prepared to always provide constant supervision when children or pets are around the pool. Another layer of protection you should have in place is a high-quality pool alarm. These can be installed on doors or gates around your home and will alert you if someone is leaving your house to access your pool deck. There are also in-pool alarm options that are designed to float in the water of your pool or rest on the side of it. These styles are designed to sense when there is a submersion in the water and will alert you with a high-volume alarm. The final way to keep your children safe around your pool is to instill in them earlier the importance of proper pool safety equipment (life jackets) and enroll them in swimming lessons. Many recreation centers have swimming lessons that begin for children as young as a year old. It is never too early.