Best Pool Chemicals
last updated:
Apr 21, 2020
Owning a swimming pool was every kid's dream growing up. Images of infinite hours spent playing games in the pool with friends and sun-kissed skin from summers spent outside filled our heads as we dreamed of how we'd be the coolest kid on the block because we had a swimming pool.
Unfortunately, for the adults who own a swimming pool, there comes a lot more work than just deciding which pool toys or which quality sunscreen to use. There is a science to owning a pool and ensuring you have the best pool chemicals to use and get the job done is of utmost importance. Thankfully we've put together this buying guide to help you decide which swimming pool chemicals you'll need to keep your pool a safe and fun environment all summer long.
In a Hurry? The test winner after 3 hrs of research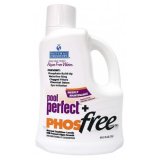 Natural Chemistry 05131 Pool Perfect+
Why is it better?
Works effectively against algae
Very easy to use
Lasts a long time
Keeps the water crystal clear
In a
Hurry? Editors choice: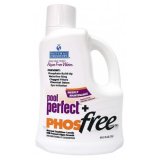 Test Winner: Natural Chemistry 05131 Pool Perfect+

4
Researched Sources
32
Reviews Considered
3
Hours Researching
22
Products Evaluated
Use
Materials
Size
Ease of Use
Value
By Default
10 Best Swimming Pool Chemicals
Criteria Used for Evaluation


Use
There are many different chemical types that are useful for healthy pools.
Many of the best pool chemicals to use in our buying guide are designed for different purposes. Some are meant to aid you when it comes time to shock your pool. This is an important step to having a pool as it will help to kill any algae that have developed. Some products on our list are designed to help you balance the pH and alkalinity of your pool or hot tub. It is important to keep a balanced pH because it often means the difference between cloudy or crystal-clear water. Having a balanced pH will also help keep your pools operational components working as they should. Low pH levels can cause irritation to your skin and eyes.
If the pH levels are too high, your chlorine won't be as effective. Two of the options on our list come as kits, full of every chemical you'll need to get your pool ready for use in the spring. We felt it was important to list a kit or two in our buying guide as some people will no doubt be faced with the often-overwhelming task of preparing their pools for the first time and we felt these kits were a comprehensive option for those folks.


Materials
Biologically active ingredients will produce different results.
Each chemical type has an active ingredient in it. An active ingredient is an ingredient in the chemical that is biologically active. It will vary from chemical to chemical. Some common active ingredients you're going to see in our buying guide are potassium peroxymonosulfate, sodium bicarbonate, sodium bisulfate, and calcium hypochlorite.
Potassium peroxymonosulfate – this chemical does not contain any chlorine and is a great choice for pool owners to use as a pool shock. It is used to oxidize any contaminants that may have made their way into your pool water.
Sodium bicarbonate – this is also more commonly known as baking soda. Its main purpose in home pools is to help increase the alkalinity of the pool or hot tub.
Sodium bisulfate – this is sometimes also known as dry acid. When it comes to the health of your pool, some pool owners choose to use sodium bisulfate to help lower the overall pH balance and alkalinity if they happen to get too high.
Calcium hypochlorite – this chemical is often added to pool water in order to kill germs that can often make swimmers ill such as diarrhea and swimmer's ear. It's used in developing countries to help disinfect the water in their water systems.


Size
Know what you're going to receive before it arrives on your door step.
The size of the product you are considering to use as a pool chemical is important. Without being able to hold the product in your hands as you would in a brick and mortar storefront, it can be hard to imagine just how big (or small) the product you're considering is. The product size is not always blatantly obvious in the description of the item so we made sure to do our research in order to bring you an accurate idea of the size for each of these products. Some come in containers as small as 2 pounds while others will arrive at your doorstep in a 50-pound tub. In order to prevent disappointment and to ensure you're getting a great value, it is always a good idea to pay close attention to the product size.


Ease of Use
Instructions are necessary for the proper application.
The most difficult part of having a backyard pool is keeping it clean and safe for use. The science of pool keeping can be a little overwhelming at first. The last thing you want to do is feel like you need a high school chemistry refresher in order to keep your pool operating and safe. This is why we took ease of use into consideration as we decided which products to include on our top ten list. The products on our list all come with instructions on how to use them and as long as you know how many gallons your pool is, we believe you will find it easy to use all of the pool chemicals we listed above.


Value
Well-performing chemicals provide more value.
Value is important, regardless of what you're going to purchase. If consumers don't feel like their hard-earned money is being spent on something that is bringing them value in return, it can lead to a very disappointing shopping experience. We wanted to provide our readers not only with only the best pool chemicals available on the market but the chemicals that are going to bring them the most value as well. Having a pool put in is an expensive investment and upkeeping it year after year can get expensive as well. This is why ensuring you're getting the best bang for your buck, but also not wasting your money on poor performing chemicals is so important. You can feel comfortable knowing that we have already done all of the research for you on the topic of pool chemicals.
Expert Interviews & Opinions
Most Important Criteria
(According to our experts opinion)
Experts Opinion
Editors Opinion
Users Opinion
By Default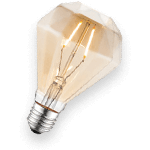 Chlorine Levels to Watch For
Pool science is very real. If you're considering investing in a swimming pool for your backyard, you need to at least familiarize yourself with the process of keeping your pool clean and safe for use. If you choose to use chlorine to keep your pool sanitized, you should be looking for a level of 3 parts per million, though some suggest that 1-3 ppm will be safe. If you go above this level, you're running the risk of having red eyes or swimmers itch.
Biguanide Levels to Watch For
Biguanide is a great chemical to use in your pool if you're trying to forgo the use of chlorine for whatever reason. If you choose to use biguanide to sanitize your pool, you're going to watch to keep it in the 30 to 50 parts per million range.
Other Factors to Consider


Side Effects
Anytime you're using chemicals for, well, anything, you run the risk of experiencing side effects. This is especially true if you've not taken the time to educate yourself on how to properly use the chemicals. Some pool owners suggest that using biguanide in their pool as a sanitizer there is a unique smell in the water after prolonged use. Another complaint from biguanide users is that after using this chemical for a while in their pool, they need to keep using more and more of it as time goes on in order to achieve the desired result. When you use biguanide as your sanitizer, you may need to use hydrogen peroxide to shock your pool if you come into issues with pink slime or white mold growing in your pool. So long as you're using the recommended amount of peroxide, you're not going to have unfortunate side effects like unintentional platinum blonde hair.
There are definite side effects if you happen to use too much chlorine in your swimming pool. If you add too much, you can experience skin irritation that can cause a burning sensation. Though this is very rare, chlorine poisoning is something that all pool owners should familiarize themselves with so they're able to recognize the signs. Chest pain, difficulty breathing, burning in the throat, and red skin are all telltale signs of this ailment and should be taken seriously.


Potency
Similar to nearly any other product on the market, the chemicals you're considering for your pool will eventually lose potency over time. It's important to educate yourself on the approximate shelf life of your pool chemicals so you don't have a chemical closet filled with expired and inactive chemicals. Tablet chlorine and pool shock provided they are being stored under the right conditions can last for over five years. Chlorine stabilizers can be potent indefinitely as long as it's stored properly. Algaecides and clarifiers can also maintain they're potency to around the five-year mark as long as they are kept in a cool and dry place. pH increases can be kept for that five-year mark as well, provided they're stored properly. When it comes to pH decreases, a longer shelf life could affect the potency of the product. It is best to use these before that five-year mark.
Frequently Asked Questions
q:

What kind of maintenance does owning a pool entail?

a:

Perhaps the most obvious bit of pool maintenance is keeping the water clean, clear and balanced. Not only will this protect you and your family, but it will also protect your investment by ensuring that pool repairs are kept to a minimum. The interior walls of your pool are another area that will need to be maintained. You will want to make sure that the liner is algae and mold-free. You're going to also need to invest in a high-quality filtration system. The pump's job is to keep the water circulating in your pool, while the filter will help to clear dirt and any other contaminants from the water. If you cheap out on your filtration system, it won't be long before your pool clouds up and becomes dangerous to swim in.
q:

What is the reason we need pool chemicals in the first place?

a:

In order to keep your pool a safe place to spend any amount of time, you're going to want to invest in a chemical sanitizer. This chemical will help to destroy any bacteria or algae that might try and take home in your pool. If your pool has bacteria in it, the chances of you getting sick from swimming are astronomical. Bacteria and algae are also responsible for making your water cloudy and green, not a situation anyone would want to find themselves swimming in.
q:

What kinds of pool sanitizers are available?

a:

Chlorine, that distinctly-smelling chemical that has probably been burned into all of our memories from time spent at the indoor swimming pool, is the most popular pool sanitizer. It should be tested every single day to make sure that you're at the proper disinfection level. You might also find pool sanitizers called bromine and biguanide. Bromine works in certain situations and tends to be used mores so for hot tubs and indoor pools because it doesn't have that same distinct scent as chlorine. We don't recommend using it in outdoor pools, especially not if the pool is located in direct sunshine as the sunlight will destroy the chemical quickly. Biguanide is a chlorine alternative that works well for sanitizing pools and has been said to make the water feel even smoother.
q:

Will using chlorine prevent water illnesses?

a:

Using chlorine will definitely help to kill some of the bacteria that is known to make people sick when they're swimming. It may take a period of time for the chemical to kill certain kinds of bacteria, however. Some germs like cryptosporidium, which can cause water diarrhea and a persistent cough, are able to survive for a number of days in a pool that has been properly disinfected. It is important to note that you must always be diligent in checking the chlorine levels in your pool as there are some factors that can reduce the level. Sunlight, debris and dirt are all things that can reduce the amount of chlorine in your pool.
q:

How long should I wait before entering my pool after I've given it a chemical treatment?

a:

We would suggest waiting at least fifteen to sixty minutes before entering your pool after using chemicals in it. If you are shocking the pool, however, it's important to be checking those chlorine levels to ensure that they're safe before entering.
q:

What does it mean to "shock" the pool?

a:

Shocking your pool means using a powdered form of chlorine to produce a desired result in your pool Some people choose to shock their pools to remove chloramines from it. You can also choose to shock your pool to remove waste and bacteria that may have contaminated it. If you see algae floating in your water, you may want to consider shocking it as well. One may want to shock their pool after bouts of heavy rain. This is because when it rains, airborne particles can fall with the rain water into your pool. Things like air pollution and pollen can change the color of your water, eat up all of the chlorine in it and negatively affect the sensitive water chemistry. Accidents by bathers will require a strong shocking as well.
Subscribe to our Newsletter