Best Pool Test Kits
last updated:
Feb 07, 2020
Owning and maintaining a pool is not a walk in the park. As great as they are to have, a lot of work goes into them. A good practice for pool owners, in fact, is to test the water to see if it needs any work.
Well, let's just say that is why you are here today. With well-designed pool test kits, you will be able to test your pool water for different chemicals. While the best pool test kits will distance themselves from inferior kits, there are still plenty of great options for maintenance.
But, it is up to you to figure out how to separate the great from the good. Of course, we are also here to help you with just that. As with many other types of kits, there are a lot of decisions that you will need to make along the way.
In a Hurry? The test winner after 10.75 hrs of research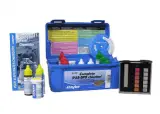 Taylor Technologies Inc K-2006
Why is it better?
It comes with a helpful booklet
It works stupendously
You can also buy this is packs of two or three
In a
Hurry? Editors choice: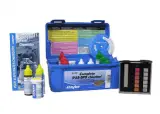 Test Winner: Taylor Technologies Inc K-2006

37
Researched Sources
32k
Reviews Considered
10.75
Hours Researching
16
Products Evaluated
Versatility
Ease of Use
Effectiveness
Capacity
Portability
By Default
Our Top Picks for the Best Pool Test Kits
Criteria Used for Evaluation


Versatility
You need to pick the kits that test for the chemicals you want.
If you could look at your pool's water and immediately identify what chemicals were present and their potencies, then there would be no reason to buy a specialized kit. Though this is not possible, so you need a piece of dedicated equipment to get the job done. But, not all pool test kits will be able to test for the same chemicals.
While some will be more versatile than others, you probably want to buy at least kits that test for your water's pH balance, total alkalinity, and chlorine levels. Consider these the necessary three tests. Of course, why are these so important to test for?
For starters, the pH balance is crucial to see how acidic the water currently is. The same concept applies for total alkalinity except that you are looking for how much alkaline substances are in the water. As for the chlorine levels, too much chlorine can be quite problematic and can cause skin irritation.
Of course, there are also plenty of other chemicals that some pool test kits can test for. For example, some options may be able to test salinity, cyanuric acid, calcium hardness, iron, copper, and bromine. To get the most versatile pool test kit possible, look for all these types of tests.


Ease of Use
Most pool test kits are not going to be too tricky to use so that is the good news.
Pool water testing is not supposed to be a laborious process. After all, maintaining a pool is hard enough, so the last thing you want to do is make the process even harder. Thankfully, most pool test kits will not be too cumbersome to use or anything like that.
However, the style you pick will often dictate how easy it will be to use. For example, colorimetric test kits (or pool test strips) involve you placing a piece into your water. From there, you compare the colors with the included color chart comparator.
You also have digital pool testers, though, and these are just as simple. While these can be a bit more time-consuming, a lot of the guesswork is taken out of the equation. The reason for this is you will never need to compare colors together.
And, lastly, you have titrimetric pool test kits. As you will need to add the reagents one by one, these can also be time-consuming. However, much like with the digital testers, these are straight forward and pretty simple to use.


Effectiveness
Do you really want to waste your money on a pool test kit that is not accurate?
It is worth noting that specific pool test kits will be more accurate and precise than others, no matter what you do. As with their ease of use, however, a lot of what dictates their accuracy is their style. And, as noted, there are three primary styles that you can choose from and all work a bit differently.
The most premium choice is digital pool testers. While they can be quite expensive, their accuracy tends to be the best. These pool test kits will use metallic probes (or reagents) to measure your pool's water for specific chemicals.
Once you complete the tests, the results will appear on the dedicated digital displays.
Not too far off from digital testers are titrimetric test kits. With these, you take a sample of your pool's water and add the included reagents to create a reaction. Due to this system, these kits tend to be incredibly accurate. All in the meanwhile, they are also cost-effective.
Lastly, you have test strips, and these are the least accurate of them all. The main reason for this is you will be required to interpret the colors that you see. Leaving guesswork involved is not the best idea for ultimate accuracy. Then again, test strips still work just fine and are incredibly affordable.


Capacity
Look, these are not going to last forever but you still want to buy pool water test kits that allow you to perform a good number of tests.
Because you will need to test your pool's water on a somewhat frequent basis (more on that later), you will probably want to get good value out of your pool test kit. In other words, you will probably want to buy one that allows you to perform several tests. But can you?
Once again, it will depend on the style of the kit that you buy. If you want to go with test strips, you will know right away how many tests you can perform. The number of pieces that are included will dictate how many tests you can perform. For example, 100 strips can conduct 100 tests.
But, if you are dealing with kits that come with different reagents, then it will work a little differently. Most pool test kits will provide you with ½ to 1-ounce bottles of various reagents.
And, typically, one test will require around four to five drops of the reagents. So, while these will not last forever, you will still be able to conduct quite a few tests.


Portability
The best kits will come with storage cases that will make things easier for you.
Whenever you go to buy any kit, you may want to make sure that you have the storage aspect figured out. After all, regarding pool test kits, most of them will come with quite a few accessories and tools. And, keeping them stored nicely and adequately will be helpful.
For the pool test kits that come with reagents, test tubes, and other such accessories, sellers will typically include a toolbox of sorts. While this does not need to be something heavy-duty, it should still be component enough to store all the accessories inside in an organized fashion.
As for pool test strips, these will typically just come in a small little container. Usually, the size of your palm will effectively hold the test strips. These will also often come with a color chart comparator for quick access.
Another note about why this section is essential, what if you want to test your friend's or family member's pool water. With a kit that can easily be stored, it can then be easily transported. Though, this will only pertain to some of you.
Expert Interviews & Opinions
Most Important Criteria
(According to our experts opinion)
Experts Opinion
Editors Opinion
Users Opinion
By Default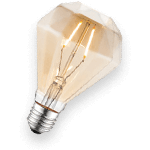 Versatility
It all depends on what you want to test for when you go to buy one of these kits, quite honestly. After all, if you want ultimate versatility, then you will want to opt for the options that can test up to 10 or 11 different chemicals and such. Then again, other kits will be limited to five or six. Either way, choose the sets that test for the substances you want to test.
Ease of Use
For the most part, these are not going to be too tricky to use. With that said, some options will be easier to use than others. Outside of included directions, the different kit styles offer different levels of simplicity. And, quite honestly, all the different styles perform in various manners, which affects their ease of use.
Effectiveness
Do you want to buy a kit that is incredibly inaccurate at testing certain chemicals in your pool? Again, the different styles will all yield you mixed results (with some offering more precision and accuracy). Outside of the form, however, an excellent way to assess the accuracy of any given kit is to see what other buyers have had to say. This can be an excellent reference for you.
Frequently Asked Questions
q:

Can pool test strips go bad?

a:

Let's say that you buy some test strips, but you do not use them very often. After a while, are they ever going to go bad? Well, it all depends on the brand and if you store them properly (more on that later). As for the brand, some may expire in a year or two. It merely depends on the manufacturer.

If you use the pool strips consistently, however, you should never reach the point where they go "bad."
q:

How long will the reagents last?

a:

Okay, so what about if you buy a pool water test kit that comes with reagents? How long are they going to last? Once again, it will depend on the brand and how you store them (sound familiar). But, the reagents will typically only be suitable for one or two years regardless.

With that said, much like with pool strips, you need to store them in a cold and dark location. Sunlight and extreme temperatures are your worst enemies in this case. Avoid storing the reagents in these types of environments, and you should be good.
q:

What happens if your test yields no chlorine?

a:

What happens if you know your pool has chlorine, but the chlorine test kit yields none of it? There are two possible reasons why this is happening. Firstly, it may be because your chlorine level is too high. While it seems odd that it would go undetected, the potency of the chlorine can bleach out the reagent.

Of course, it may also be because there is an excessively high amount of cyanuric acid in your pool. This has been known to "lock" chlorine and prevent it from being active.
q:

How often should you test your pool's water?

a:

The more times you test your pool, the better. With that said, it is also not necessary to waste the contents of your kit by checking it every hour. That is not necessary. And, quite frankly, different chemicals should be tested for at different frequencies.

For your chlorine and pH levels, you should check them at least twice a week (maybe even three times). As for the total alkalinity, get in the habit of doing this once a week. Other chemicals you will not need to worry about as much as frequently, for the most part.
q:

Can you use reagents in other kits with yours?

a:

It seems convenient to take what you need out of different kits and compile one large one, right? Well, perhaps, but this is not recommended as the accuracy could end up suffering. This is because the concentration, color variation, and drop sizes will affect accuracy.

So, do yourself a favor and stick with your reagents in one kit and do not mix and match.
q:

How do you clean digital meters?

a:

There may come a time where you want to clean off your digital meter (if you go with a digital pool tester). You can do this just fine, but you need to keep it simple. All you should do is take a non-abrasive cloth with some fresh water to get the job done.

Of course, do not expose the digital screen itself to water (at least directly). You could lightly dampen the non-abrasive cloth with fresh water to clean the screen itself (do not use very much water at all).