Best Portable Photo Printers
last updated:
Feb 07, 2020
In the modern world today, it is not an overstatement to claim that technology is taking over. Speaking of photography, in specific, everything is becoming digital. Whether it is sharing your images on social media websites or storing them on your hard drives, people tend to forget just how convenient it can be to have physical photos to look at and reminisce about. But, given how many top-end smartphones are now being built with professional-caliber cameras, it can be tough to find a device to print off the images for you. Well, not anymore as the answer is with a photo printer and this guide is focusing specifically on portable units. With these bad boys, you will be able to print off any photo you want from anywhere (for the most part).
In a Hurry? The test winner after 18 hrs of research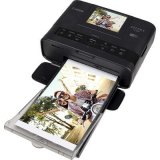 HeroFiber Canon
Why is it better?
Comes in a bundle with other accessories
The image quality is amazing
Comes with a carrying case
In a
Hurry? Editors choice: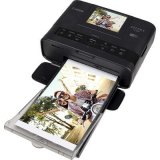 Test Winner: HeroFiber Canon

15
Researched Sources
2.5k
Reviews Considered
18
Hours Researching
20
Products Evaluated
Effectiveness
Durability
Apps
Portability
By Default
Top 10 Portable Photo Printers
Criteria Used for Evaluation


Effectiveness
When a device is dubbed portable, it typically means it can function without the use of wires. This is not always the case but the convenience of dealing with no wires lends a hand in portability. So, with portable photo printers, it really all starts with their wireless connectivity. A typical portable photo printer will use one of the following (and possible combinations of the options). Firstly, Bluetooth is a popular option. The benefit to Bluetooth is it does not require an internet connection and can be used with two compatible devices. But, for most devices, the communication range will be limited (typically around 30 feet).
Another option is Wi-Fi (or even Wi-Fi Direct). Just plain old Wi-Fi is a wireless standard and out duels Bluetooth in terms of communication range. Yet, with this, you need access to a wireless network. However, with Wi-Fi Direct that is actually not necessary but this technology is quite new. As for the last option, you may see NFC support. This is shortened from near-field communication and is another transfer technique that is limited in its short range.


Durability
For the most part, you will either see these types of photo printers designed with cartridges with real ink or without the need for them. While we will address the advantages and disadvantages of both, let's quickly document a few specifications that you can look for to determine resolutions and quality. Firstly, look for the DPI measurement (which stands for dots per inch). In this case, the higher the value the more detail will be shown in an image. Also, you may levels per color as a specification. A common value is 256 levels per color and this indicates the number of intensity values for each primary color.
Now, as for the ink debate, some designs will be equipped with Zink. This is a full-color technology that does not require ink cartridges. Instead, the paper has several layers and has all the technology integrated to display high-quality images. Yet, the main complaint about this technology is its image quality, in fact. Testers and buyers have expressed the limitations of the technology and that the colors can look washed out. So, for quality buffs, you may want to go with actual ink.


Apps
Most photo printers in the world will be designed to be used in conjunction with an app. The apps can allow you to edit your images beforehand to get the best result possible. Of course, these apps can typically also perform other actions. For example, let's take a look at Canon's Selphy app. On the official page for the app, you will see that it allows you check various photo printer settings such as current ink levels, add texts to the photos to convey more emotion, and trim your photos to cut out unneeded content.
You may also want to look for other details such as the ability to add special effects, borders, memes, and any other editing features to produce the best image possible. Now, you should not expect anything along the lines of Adobe Photoshop as most apps will be free to use. In addition to all of this, also pay attention to how intuitive and user-friendly the app is. Glance through user feedback to see if any previous consumers have had negative comments about the app itself to gauge its effectiveness.


Portability
It goes without saying that all the photo printers on this list are, at the very least, somewhat portable. This is to be expected as this guide was created to focus primarily on these types of units. But, just because they are all portable does not mean that some are not more so than others. And, in regard to how portable you require a design to be, that really comes down to your preference.
For example, if you want to carry the device around in your pocket for special occasions, look for one that is thin, lightweight, and compact. However, maybe you simply are going to carry it with you in a purse (for women) and in this case, a little extra girth is not the worst thing in the world. Either way, assess the physical dimensions and total weight to make your decision.
Expert Interviews & Opinions
Most Important Criteria
(According to our experts opinion)
Experts Opinion
Editors Opinion
Users Opinion
By Default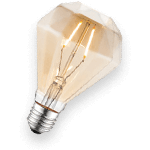 Battery Usage
For the right demographic, a portable photo printer is going to be brilliant. It offers you a way to print off your favorite photos from your phone from virtually anywhere. Plus, some are as small as your smartphones and can easily be traveled with. It really is a remarkable technology and one that many of you will come to adore. Even though it was previously documented that the battery lives on these units are expressed per print you can still take some steps to maintain the battery usage. You will not always have access to a charging source so you may need to extend the battery as much as physically possible. To do so, outside of having control with how frequently you are actually printing, keep some of these tips in mind. Firstly, and this is obvious for any technology device, turn it off when it is not in use. However, to ensure that it turns off even if you forget, enable the auto power off setting. Oh yeah, and never operate it in extreme temperatures whether it is cold or hot.
Other Factors to Consider


Battery Life
These types of printers are quite unique in the fact that their battery lives are based on how many prints they make. For other devices, it is typically based on how long it is being run. But, due to the nature of portable photo printers, manufacturers base their battery life in this manner. The question then becomes, what is considered a decent or even an impressive battery life? Well, some units may be only to get fewer than 15 to 20 prints before they need to be charged. Meanwhile, others may get upward of 30 to 35 before needing more juice.
The truth is; it really depends on how obsessed you are with photography. If you are that person who goes to a party and takes 300 photos and wants to print a quarter of them off, you need the best of the best. Then again, if you will only be printing off maybe two to three photos a week (or even bi-weekly) then the battery life should be fine for any model.
Frequently Asked Questions
q:

Why Are There Connectivity Issues?

a:

When you start to use this type of technology on a regular basis, and this is in reference to technology that utilizes wireless protocols, you begin to realize just how flawed and finicky it can be. Maybe there will come a day where engineers around the world make the technology foolproof but do not hold your breath. For now, issues will arise and one of those issues can be due to your smart device not connecting to the photo printer.

One of the possible reasons why this could be an issue is if the app's firmware is not updated. Be sure you regularly check the app store to see if a new update is available for your app. Of course, if you are using Bluetooth, you may need to disable it and enable it again and then re-sync your device (Bluetooth can be finicky at times).
q:

Why is the Printout Blank?

a:

To be honest, you may have already encountered this issue with your normal everyday desktop printer. But, it can be quite common with these specific types but the issue is typically an easy one to fix. It probably is simply a matter of you incorrectly inputting the paper into the machine. With most types of photo paper, there will be a designer logo on one side and this should be the side that is facing down.
But, what if this happens and you know the paper is loaded correctly? It depends on the system, but the ink cartridge (if it requires one) may be out or extremely low and it may be time to replace it.
q:

Why is the Color not as Good as the Actual Image?

a:

As was already discussed in-depth, one of the common complaints about Zink technology is the photos produces can have less quality than desired. However, this may not be the reason why your photos are coming out looking very grainy, oversaturated, or even watered down. Yet, you do need to understand that your smartphone's screen matters quite a bit. If you own an OLED display, then there is no way the photos will look as good as the images do on your smartphone. You have to realize that separate technologies are at play and it all depends on the quality of the printer.

Of course, though, you do also need to ensure that you are storing the Zink photo paper in proper environments and that the printer itself is operating at its recommended conditions.
q:

What to do if you Jam the Printer?

a:

Is it not the best when you jam one of these portable photo printers? Clearly, this is being stated in a sarcastic tone as everyone knows that a jammed printer is the last issue you want. In fact, within this technology, some manufacturers have no troubleshooting methods for fixing a paper jam. In more severe cases, you may even need to order a replacement and contact the seller. So, the thing to do is avoid jamming it in the first place and to do so, ensure you load it properly.

Remember, the white side of the paper needs to be facing up and the actual side with the Zink technology (if that is what is being used) facing down.
q:

Can a Print Job be Canceled?

a:

For those familiar with this technology, you probably know what a print job is. But, for those who do not, in computing, this term refers to files that have been submitted to be printed. In some cases, you may accidentally print a photo that you never wanted to print. However, unfortunately, most of the time it is not going to be able to be canceled. Although, if the job is merely pending in the queue (which means it is next up to be printed ), you should be able to delete it in that manner.
Subscribe to our Newsletter