Best Kids Trampolines
last updated:
Feb 07, 2020
Did your parents ever splurge on you when you were a kid and buy you a trampoline? If not, then you most likely had a friend who had a trampoline on which you had a heck of a good time! You could spend hours outside bouncing around with your friends. If you have been staring outside into your backyard and seeing some extra room that you think you would like to fill with an activity for your children, what better activity than a trampoline? If you have thought it over and have decided that a trampoline is exactly what you want to put in your backyard so that your kids can spend more time outside and have fun while doing it, then you have come to the right place.
This is the best product on our list that is currently in stock:

Skybound Stratos
Why is it better?
Designed with a concave safety net design
Coated with long-lasting black paint
One of the most responsive models on the market
In a
Hurry? Editors choice:

Test Winner: Skybound Stratos

13
Researched Sources
2.1k
Reviews Considered
17
Hours Researching
19
Products Evaluated
Safety Hazards
Durability
Shock Absorption
Size
By Default
Criteria Used for Evaluation


Safety Hazards
As a concerned parent or an adult, you do not need to be informed that trampolines can be dangerous. Even for grown adults, injuries can happen and things can go awry. In fact, back in 2014, it was calculated by the Consumer Product Safety Commission and American Academy of Pediatrics that there were over 100,000 emergency injuries directly related to them. But, the more alarming part of that is a majority of the injuries were sustained by younger children and teens. The bottom line is this product can be dangerous and that is why manufacturers around the world are tailoring their models with enhanced safety.
Nowadays, you can find models that are overflowing with safety features. For example, you will see several with enclosures. These will prevent anyone from falling off in the instance where balance is lost. Along the same line as this, you may also want to look for no gaps. If the enclosure is sewn directly into the mat, it will eliminate the gaps that can catch your child's legs. In addition, the springs should also be protected and covered up with foam padding. In the instance where your child falls on top of it, the pad will protect them.


Durability
This likens to the last section, quite honestly, as the overall construction could be considered a very critical safety feature. When analyzing this, as a whole, you first should assess the design of the frame. Some of the premier models will incorporate galvanized steel and oftentimes a powder coating. The reason for this, discussing the former first, is galvanized steel offers many advantages over stainless steel. First off, it requires much less maintenance. But, it also has a terrific long life expectancy. In addition to this, it also has an outstanding resistance to mechanical damage. However, a powder coating is also ideal as it is one of best finished for metal. Essentially, this coating is going to protect the steel and enhance its durability as a whole.
Past the main design of the frame, also assess its stability. For instance, you may want to look for joints that are solid e-coated steel to ensure that the frame will not snap due to the rather structural weaknesses of both bolts and nuts.


Shock Absorption
It is easy to assume that all kids trampolines will perform in the same exact fashion. While they are all indeed designed to be bounced on, the amount of bounce they provide is ultimately determined by their suspension system. Without a suspension system, there would be no possible way to bounce up and down on one of these bad boys. So, it all comes down to the design of the springs. Truthfully, they make or break them (literally). But, how exactly are you supposed to determine a well-designed spring system?
Well, the features you really want to focus upon are a spring's length, diameter, and materials. All these factors will have direct implications on the bounce that you can achieve. For example, longer springs will be able to stretch further and provide you with an enhanced energy transfer. This will create a smoother bounce but if the springs can't stretch very far, the bounce becomes much stiffer and shorter as a result.


Size
Here is the reality of the situation and it will probably not be news to you; each different model will be rated with a different user capacity. Thus, it becomes critically important for you to assess that rating and ensure that it will meet your needs. If you only plan to have one or two small children jumping on it, it should not be too much of an issue. However, with one or two decently-grown teenagers, it becomes a more pressing concern.
Past the weight limit, though, the overall size also comes into play. For round trampolines, the size is measured by the diameter of the metal frame. Clearly, if you expect to have more traffic on it then you should aim for a larger size. Then again, with one or two small children, you could get away with something smaller. Either way, do not overlook the simple things like the size and allowed weight.
Expert Interviews & Opinions
Most Important Criteria
(According to our experts opinion)
Experts Opinion
Editors Opinion
Users Opinion
By Default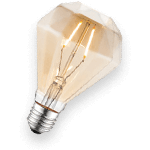 Winter care
If you live in the city and have close neighbors, there is a chance you have seen their trampoline stay erected during the winter. While glancing at it, you may have wondered to yourself how it will not be damaged. It is wise to store it away for the winter months. It is not as if it will get any use in the winter anyway so why risk damaging the construction? The simple answer here is that you assembled it once, and have no desire to do so again. If you opt for a large enough weather cover and secure tie straps, you may be able to get away with that. Yet, even then, the optimal approach is to store it in a dry, indoor location.
Other Factors to Consider


Portability
How difficult could it really be to assemble a kids trampoline? As you know, unless you are in the market for an indoor model for toddlers, these can get pretty large and convoluted. If you have ever assembled one in the past, then you already have a leg up on the rest of the world. Still, while experience does help, informative and detailed instructions also do. Unfortunately, as you have seen more times than not on this list, the included manual is usually lackluster. You would not think this would be the case but the reality is you may have to contend with abysmal instructions.
Thankfully, you can look up online tutorials if you get too lost but for the most part, they are not too difficult to assemble. Probably the hardest portion will be the springs as, sometimes, you must use a lot of force to line them up properly. It will also be harder at first as the mat will not be broken in yet. Just know that it can be a time-consuming process and do not be shy to ask for help as the more hands here, the better.
Frequently Asked Questions
q:

Why is Only One Child Recommended at a Time?

a:

Manufacturers have done everything they could to maximize the amount of safety that goes into their products. But, injuries can still persist as no matter how safe something is, humans can manage to screw it up. This is especially true when talking about younger people as they are simply too ignorant to know otherwise (with age comes wisdom after all). Because of this, you may see some manufacturers only recommend one child jumping at a time on their model and it has nothing to do with the weight limit.

The chances of injury are greater with two jumpers as collisions can happen and there is less free space for them to jump around in. Clearly, you are the supervisor and you can make the final call but for precaution, you may want to adhere to the advice here.
q:

How to Avoid Injuries?

a:

You already know that you will never stop worrying about your children even if they are jumping on a trampoline that is perfectly safe. Because of this, there are monitory checks that you can perform, while also providing your children with some safety pointers. As for you, keep an eye on the safety pads and the enclosure to ensure they are still in good condition. Also, analyze the springs for any damage and to ensure that they are firmly attached.

Now, some pointers to give to your children would be to never roughhouse on it and to never treat it like a toy. In addition, inform them to stay away from trying stupid stunts that could seriously injure them. Finally, do not leave them unsupervised if you feel they are not ready.
q:

When is it Time to Replace the Springs?

a:

Look, the springs are not going to last forever. The more they are used the more abuse they will take and eventually, they will need to be replaced. The main question is, though, how do you know when it is time. First off, if you notice that there are gaps between the coils then it is time to scratch them. Also, if the springs have been stretched to the point where they no longer possess their restrictiveness, they are no longer able to perform the way they are intended.

Essentially, springs become expendable when they are too loose to perform. Do not wait to replace them either as remember, your child's safety is on the line and certainly, you would never compromise that, right?
q:

How Long Will They Last?

a:

It is hard to come up with a direct answer to this next question. Instead, it is better to provide you with some suggestions that can end up extending the lifespan of the trampoline. Besides assessing the springs and also storing it in the winter, which has already been addressed, you should also keep it clean. Do not allow the debris to sit there and build up in the springs or begin to damage the mat. All you really need to do is take some soap and water and clean off the surface.

Next up, even though some are designed with UV coatings, you should still try to avoid placing it in a direct view of sunlight. Also, ensure that whoever is jumping on it is not wearing footwear. Socks are okay but shoes should never be allowed as the outsoles build up debris and dirt, on top of being more rugged than the bottom of your feet.
q:

Does The Child Need any Prior Skills?

a:

Anyone who is anyone can enjoy playing on this type of product without any prior skills. Now, understanding safety is going to be important for your little ones but that has already been drilled into your cranium by now. But, with that being said, they also need to understand that they will not be able to immediately pull off crazy stunts and flips with ease. However, this goes back to safety so granted you teach them the right way, you should have very little to worry about.

In terms of skills, though, just let them go out and have a good time as that is the entire point of a bouncing apparatus such as this.