Best Thermometers for Kids
last updated:
Oct 07, 2019
Unless you keep your little ones locked in a germ-free bubble, they are bound to catch all of the bugs that are going around. Most of the thermometers that are designed for adults rest under the tongue until the alarm flashes. This method might be good for adults, but some parents have a little bit of difficulty keeping it in their little one's mouth. Companies have designed at-home devices that will allow you to check your child's fever by either sticking it in their ear or placing them on their forehead. These designs often can give you an accurate reading much faster than the traditional styles. There are even some brands out there on the market that don't need to come into contact with your child's skin at all.
In a Hurry? The test winner after 10 hrs of research

iProvèn
Why is it better?
Trusted brand
Easy to use
Backlit display
In a
Hurry? Editors choice:

Test Winner: iProvèn

13
Researched Sources
1,492
Reviews Considered
10
Hours Researching
15
Products Evaluated
Style
Ease of Use
Accuracy
Value
By Default
Criteria Used for Evaluation


Style
While style most likely isn't the first thing that comes to mind when shopping for a thermometer, it is an important criterion. We noted the size and overall look of the thermometer and any other standout features that it has. Some thermometers are offered in fun colors that will attract your child's interest or attention. Other thermometers feature smiley faces to show the severity of the fever. It's the little things that make our lives easier, especially when taking care of a sick child. Most children are scared or simply don't want to have their temperature taken. Making the experience just slightly more fun can make all the difference.


Ease of Use
This is one of the most important aspects when it comes to these products. Adults will patiently wait with a needle under their tongue for the determination of whether or not they are going to be able to use a sick day and stay home from work. Small children don't want to be bothered with waiting for a diagnosis, because they have fun adventures that they need to set off on. Babies are even worse because the idea of sticking something in their ear does not account for their idea of a good time. Due to these reasons, we made sure to select designs that were not only able to be turned on with one hand with the push of a button, but we also wanted them to deliver a fast reading that only takes a few seconds. Parents liked two different models- they like the ear probe because it can give you a reading in a second without your grumpy toddler is even the wiser. Parents also love the style that swipes across the forehead because it means that they can check temperatures while their child is sleeping and they won't risk waking them up.


Accuracy
Concerned parents know this dance quite well- you check your child's temperature, and then you check it again a minute later to see if it gives you the same reading. One of the most frustrating occurrences that parents run into is devices that will give you wildly different readings only a few minutes apart. While this is very frustrating, it's important to note that modest fluctuations between .3 and 1 degree are typically perfectly normal, especially when you are checking by swiping across the forehead. To check to see how accurate each design was, we consulted the reviews left by previous users. With every design that we came across, there were always a few parents that complained that they weren't accurate. The truth of the matter is that there will be slight fluctuations with all home models, especially when it comes to forehead models. At the end of the day, you just need something that will tell you if your child is faking, if they have a mild cold or flu, or if they have a temperate high enough that calls for a trip to the emergency room. However, if we found that a product had fluctuations that varied from 1-3 degrees, we stayed away from that design because that is too large of a gap to make sound parenting calls.


Value
It may seem a little painful to dish out the extra money to buy a design that doesn't slip under the tongue, but you will be glad that you did in the long run. The tongue models are typically half or even one-third of what the ear and forehead designs, but they not only take a lot longer to read, but they are going to be more difficult to get your little ones to use correctly. Selecting models that read from the ear or the forehead is generally more expensive, but we tried to keep costs down and select brands that have a cost that ran in the middle of the road that customers were still happy with its performance. It is always important to save a little bit of money where you can, but we feel that the slightly more expensive designs will be more cost-effective in the long run because it just may be the last one that you will ever need to buy.
Expert Interviews & Opinions
Most Important Criteria
(According to our experts opinion)
Experts Opinion
Editors Opinion
Users Opinion
By Default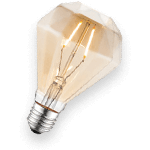 Upgrade
If you have an old and possibly outdated thermometer, you might run into a few problems. The first problem is that if it is old- it might not give you an accurate reading. The other issue lies in the design because most smaller children will not be on board for holding something under their tongue property for the time it takes to get an actual reading. That's why parents have been flocking to some of the newer designs that are made specifically for children because they give fast readings and they are really easy to use- even for frazzled and stressed out parents.
Don't Panic
Whether you are a newbie to this parenting business or this isn't your first rodeo, the most important thing to keep in mind when your little one is sick is not to panic. Your little ones are still relatively new to this planet that is full of bacteria and viruses that adults have developed a strong immune system to fight against. Their developing immune systems coupled with their exposure to other children at school (and their inability to sometimes keep their hands to themselves) is the perfect storm for creating a cold. Generally, before the age of 2 children develop 8-10 colds per year according to some experts. If you feel that you are always reaching for the thermometer whenever you hear a little cough or sniffle, just know that there are also thousands of parents across the globe doing the exact same thing.
Other Factors to Consider

Power Source
Wow, how the times have changed, right? With so many things nowadays, including thermometers, you can plug them into the wall to charge. I wouldn't be surprised if batteries become only a back-up method of power in our tornado or hurricane kits. Nonetheless, it is also important to check the battery life of these thermometers and how they charge. If you are traveling, it will be useful to know how long the thermometer will last before needing a charge, and also if you need to save room for an extra set of batteries or a charger.
Frequently Asked Questions
q:

How do they work?

a:

If you are old enough, you might recall your mother sticking a long glass tube in your mouth with a red liquid inside to check to see if you had a fever. Over the years, manufacturers stopped using mercury in products because they realized that it wasn't a great idea for consumers to place toxic chemicals that close to their customer's mouths. Over the years since the mercury designs, the world switched over to digital. But how do digital designs work? For the types that you stick in your ears, they use an infrared sensor to detect the heat that is emitting from the eardrum. The reason the eardrum is an excellent heat measuring tool is that it sets further back into the head (much like the tongue).
q:

How do I make sure that I get an accurate reading?

a:

The most important thing that you make sure that you do to ensure that you get an accurate reading to ti place the unit out in the open so that it achieves room temperature. This is especially important if you store it in a cool dark place that isn't the same temperature as your home. Typically it just needs to be left on the bathroom counter for about 30 minutes before it is ready to be used. For using the probe in eardrums. You need to ensure that you pull down on the rigid point on the ear to allow for a straight shot near the eardrum where the probe is gathering information. Forehead models can be a little finicky, so you need to ensure that you touch all parts of the forehead running from one side to the other.
q:

Some say that forehead scanners are not all that accurate. Is that true?

a:

There are people out there that claim that forehead scanners aren't all that accurate, and in a sense they are right. The great thing about models that don't need to touch your child or are just able to be lightly brushed over the forehead means that they aren't going to disturb your little one as they are sleeping, and it also isn't as invasive so a tired and grumpy baby won't get even more agitated when you stick things in their ears. The downside to this design is that it doesn't take as accurate of reading, but the discrepancy is typically less than 1 degree. Some have found that the difference between checking on the forehead and checking in the ear or under the tongue is a range between .3 and 1 degree. For most parents, this range in values isn't enough to deter them from using a method that it easier and less scary to use on a sick child.
q:

Is under the tongue readings more accurate?

a:

Some might believe that under the tongue readings are more accurate than the ear, armpit, or forehead readings because they were generally considered the only want to check for fever for many years. However, there are a few factors that could change the reading and actually make it higher or lower. If your child has been eating or drinking anything prior to taking their temperature, it might make the reading higher than what it actually is.
q:

Where can I find a mercury thermometer?

a:

Perhaps you are a traditionalist and long for the days of the tried and true method of using mercury to detect fevers. If that's the case, you are going to be out of luck. While many felt that these analog models were consistent, they are actually pretty dangerous. Not only can you not find these models for sale anywhere in stores, but it is urged that users that still have these products in their medicine cabinets dispose of them properly at a chemical waste facility.
q:

Can the whole family share the same unit?

a:

It might seem a little strange that the whole family shares that same unit that goes directly into the ear of someone that is sick, but as long as you properly clean your unit and take good care of it, you won't run the risk of spreading bacteria throughout your home. Many of the ear designs come with disposable probe covers so that you will not have to waste any time carefully cleaning it when you are done with it. If the unit doesn't come with disposable probe covers, we suggest that you carefully clean it with just a little bit of rubbing alcohol and then wipe it down with a wet cloth before you pack it away until the next time a flu virus runs amuck around your home this winter.