Best Kids' Tablets
last updated:
Mar 08, 2020
Technology continues to develop at a high rate. In almost every aspect of our day to lives, we can't do without our phones, laptops and a few other gadgets. We use them for work, for entertainment, keeping up with news, not to mention current world events. Adapting our kids to the use of such gadgets and machines early on will work to their advantage.
One mistake adults often make, is dismissing Kid's tablets as mere toys. Appearances may fool you, but the value that these tablets offer is outstanding. The tablets are available for children of different ages. Including young ones who are still having difficulties when it comes to pronunciations.
What better way to help your child improve their skills than one with the least resistance? Children exposed to learning programs and tablet games end up having better memory and creativity, compared to their counterparts.
This is the best product on our list that is currently in stock: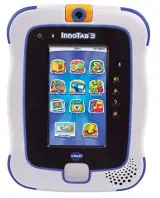 VTech InnoTab 3
Why is it better?
Infants can use the tablet.
The design is safety oriented.
Content value includes hundreds of downloadable applications.
In a
Hurry? Editors choice: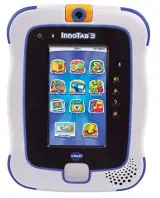 Test Winner: VTech InnoTab 3

30
Researched Sources
22
Reviews Considered
8
Hours Researching
10
Products Evaluated
Use
Battery Life
Power Source
Connectivity
Features
By Default
Criteria Used for Evaluation


Ease of Use
Ease of use means good efficiency.
Kids and adults do not think in the same manner. Their thinking and approach to matters are always more straightforward, compared to that of a grown-up. Such simplicity is why it is essential to consider how user-friendly a tablet is before buying one for them. Adults still face challenges from time to time with operating some gadgets. You can imagine how frustrating that would be for a kid. If they won't be able to use it, then what is the point of buying one in the first place? The main agenda behind the purchase is to enable your toddler to have fun and learn in the process.
Before any purchase, make sure that the tablet you are choosing goes hand in hand with their age group. The younger your child, the simpler the tablet should be. They should not have a hard time adapting to the controls or even carrying it. The interface should be easy to understand, and it should also have some appeal to them. Remember, the more your child likes the tablet, the more time they are likely to spend on it.


Battery Life
Always choose a good power source
One of the reasons why tablets are convenient is because of their wireless nature. In this regard, they need to be able to hold sufficient charge. Some tablets are multifunctional. Other tablets only perform one function. That said, it is logical that a tablet which is being used for several activities to run out of battery quicker. You, therefore, need to ensure that such a tablet can hold a sufficient amount of power. The battery power of a tablet also depends on who the user is. If the tablet belongs to a toddler, it is less likely that it would need more power than one belonging to a high school student.
A toddler's concentration span is questionable, and they may end up being destructed after some time. On the contrary, a high school student would opt to listen to music and watch movies, among other things. Always make sure you consider the usage of the tablet and go for the appropriate battery life. Battery life also becomes an issue while travelling. You would want to keep your young one pre-occupied and entertained before reaching your destination. A good battery capacity will help alleviate your child's boredom and probably steal you some quiet time.


Capacity
Choose a product with good storage capacity.
The listed tablets for kids are capable of doing so much. However, not all of them can accommodate all the content we would want them to. From a realistic point of view, toddlers would hardly need as much space as their older counterparts. The older kids grow; the more interests they acquire. They become more aware of what they like and end up wanting to have more of their favorites in storage. If the tablet you are buying does not have sufficient internal storage, ensure that you can provide additional external space.
If you are looking for multifunctional tablets, don't forget considering storage. Extra storage space will come in handy when storing applications, movies, music, learning programs, and audio books. Your child will have access to all they need in one device, instead of having to look for another to get what they need. However, let's not forget that only parents of much older kids are more likely to face such issues. Don't forget that kids also require some level of convenience, just like adults.


Connectivity
Connectivity gives more options.
Connectivity is important. Very few kid's tablets come pre-installed with games and applications. If the tablet you want to buy has all of these catered for, the connectivity offered probably won't matter as much to you. The problem comes in where you need to add content on to the tablet. A Wi-Fi enabled tablet will make it possible for you to connect to the internet. You will also be able to access your user account/ profile, where you will be able to download content. A few examples of tablets that offer this option are Samsung and Fire edition tablets, to mention a few. Some connectivity options are more advanced than others.
For kids who are more exposed to gadgets and IT related matters, the more connectivity options provided, the better. Transferring and accessing data is part of our daily routines. They should be able to use USB cables and most of all Bluetooth connections. So many devices use Bluetooth devices nowadays. From phones to tablets, TVs, laptops and sound systems, to mention a few. Being able to exchange content with their friends is important to them. If possible always make sure that several connectivity options are available.


Features
More features means better performance.
Kid's tablets just like any other gadgets have several specifications. It's only fair that we take into consideration, as many features as we can. We can't ignore the speed that devices operate. Considering a tablet's RAM and the processor will help you use just that. Again, this only matters depending on the complexity of its use. A tablet used primarily for songs and learning will not need to be that fast. On the other hand, one which is used for complex applications, and accessing websites like Netflix would benefit from speed. Quick upload times and being able to use your tablet without it hanging is convenient. You can relate to the same, be it with your phone or computer.
If your kid knows how to utilize their tablet fully, they will eventually start complaining if the speed becomes an issue. Aside from speed, cameras are also necessary. If you want to be communicating with your child when you're away from home, a video calling feature will suit you. If your kid loves pictures, buy them a tablet that will let them take as many pictures as they want. Other important additional features include; security options, tablet size, and design among others.
Expert Interviews & Opinions
Most Important Criteria
(According to our experts opinion)
Experts Opinion
Editors Opinion
Users Opinion
By Default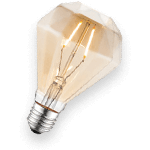 Parental Controls
Technology has many advantages, but it also comes at a price. The internet has made it convenient to connect with people globally, make purchases and even work remotely. The downside is that the internet is also a dark place. People commit numerous types of crimes online every day. You need to be able to protect your child, while they explore the internet. Make sure that any web-enabled tablet you get, has parental controls. Such controls will let you monitor their internet activities. Doing so allows you to shield your child from bad influences and predators.
Durability
Kids are less responsible than adults. You don't expect them to retain their possessions for so long. Gadgets have a high probability of being dropped or thrown around like a football. Always check how durable a tablet is before buying one. A well-built tablet will last longer and help save on replacement costs. If possible, also buy protective casing.
Frequently Asked Questions
q:

IS THERE A SPECIFIC TABLET SIZE THAT I SHOULD GET FOR MY KID?

a:

No standard tablet size is recommended for kids. What you need to consider is if the size will be ergonomic for your child. How comfortable will your child be when using it? It is not logical to buy a 10-inch tablet for a toddler who is just learning how to speak. Luckily, there is a wide range of tablet sizes which can suit children of all ages. Even toddlers have tablets like the VTech InnoTab 3 which is small and light enough for their little hands to handle.
For learning purposes, a bigger screen would be better especially if they are at the stage where they also need to do basic research and assignments. With such a display, they would not strain, and they would be able to work more productively. Tablets which are close to or are 10-inch in size are best for entertainment purposes. Some might feel a bit heavy after holding them for some time. The good news is you could quickly get a tablet stand for convenience.
q:

DO ALL KID'S TABLETS HAVE PARENTAL CONTROLS?

a:

Unfortunately, this is not a feature that is advanced in all tablets. Children are impressionable, and that is why parental controls are essential. Some tablets come with internet filters which are already set by the manufacturers. Other tablets will give you the option of manually choosing what you want. You can decide to enable sites you are comfortable with and block the ones you are weary of. Some parents also opt to schedule the times in which their child can use the tablet. Scheduling is a great way to ensure that your child doesn't play with it before they finish their homework. The feature also helps you see what they are interested in. In case they visit a site in which you disapprove, you can always block it when you get your hands on the tablet.
Investing in a tablet that has excellent parental controls will benefit both you and your child. Another challenge parents face is that some parental controls are difficult to operate. If you want to implement them, but you don't know where to start, it will be of no use to you. The best controls are easy to understand and set up.
q:

I HAVE MORE THAN ONE KID, CAN THEY USE THE SAME TABLET?

a:

Yes. It is possible for children to share tablets. Some households consist of several kids. Not everyone can afford to buy 3-5 tablets for their children. In case you are in such a predicament, there is a solution for you. Some tablets enable you to create multiple profiles. Even if your children are of different ages, this will allow them to share the tablet. All you have to do is create a separate profile for each one. Next, add content that they like to each of their profiles, and you are good Whenever each child is on their profile, they will only get relevant content. No child will feel left out, and everyone will be happy.
Some kid's tablets are much more advanced. With such tablets, you won't just be able to create different profiles, but you will also be able to monitor them as well. Such a feature is extremely beneficial when you have installed learning apps on the tablets. You will be able to know how far each child has gotten, and have some input on their strengths and weaknesses as well.
q:

HOW MUCH SHOULD I SPEND ON A KID'S TABLET?

a:

The truth is, there is no recommended amount one should spend on a kid's laptop. Kid's tablets vary in cost. Just like appliances, gadgets, and every other thing we buy, they come in a variety. Some parents can readily afford to spend any amount to get the best. Similarly, there are also parents from households which are not well off. The good news is that the market can accommodate all of them. A low priced kid's tablet may not necessarily have the most advanced features. However, the tablet will still be able to entertain and keep your child busy. Always have a budget before you make any purchases. A budget allows you to spend along lines which are financially advisable. Keep in mind that low prices don't always equate to low quality.
For parents who have no financial constraints, you are still allowed to spend however much you want. No one will judge you for wanting to make your child happy. Just make sure that the tablet you buy is worth every penny. The features on the tablet should match what you paid. Generally, kid's tablet still cost less than the best adult tablets.
q:

HOW OLD SHOULD MY CHILD BE TO GET A KID'S TABLET?

a:

Different manufacturers have come up with tablets for several age groups. Toddlers 3 years of age also have gadgets specifically designed for them. Tablets for very young children have so many educational benefits to them. In fact, instead of buying your child a regular traditional toy, a kid's tablet would be the better option. There is no specific age that a child should be to own a tablet. Instead, the better approach would be to check the available laptops in your child's age group. This is the best way to get the answer you are looking for.
Make sure that the tablet is tailor-made for your child's age group, to better match their capabilities. You want to apply to young kids mostly. Children who are older can share gadgets with adults, although it comes with the obligation of continually filtering their internet access. It is less tedious to get such kids their tablets and set up long-term parental controls.
q:

WHICH IS THE BEST KID'S TABLET?

a:

There is no one "Best" specific tablet. Reason being, Kid's tablets are all different. Before deciding which tablet is best for your child, there are so many factors which to look consider. First, you need to check the appropriate device for your child's age group. After which, you will still need to narrow down which functions the tablet will be used for. Will it be educational, entertainment based, or both? Once you make that decision, you will also have factors like price and specifications to consider, among other things.
Keep in mind, what may be best for you, may not necessarily be the best option for another. Luckily, you have several options to choose from which have been narrowed down for your convenience. All you can do is sift through the top selections in the market until you find the perfect fit for your young one.
Subscribe to our Newsletter