Best Shower Radios
last updated:
Jul 11, 2019
Are you guilty of singing in the shower? For whatever reason, this is something that many people love to do. But, what if you do not want to hear your own voice and instead want to hear actual music? Well, this modern world has you covered with this little device known as a shower radio. While all sorts of devices are capable of playing music for you while you are cleansing yourself, not all of them will be protected against water. That is one of the key advantages of this technology because the internal components are protected with waterproof or water-resistant housing. But, as with anything else, you have your amazing models and also your duds. The guide below will help you narrow down your options to some of the best speakers available on the market today.
In a Hurry? The test winner after 17 hrs of research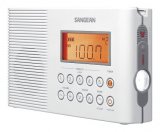 Sangean H201
Why is it better?
It meets waterproof standards of marine radios
Sports five digital presets
Designed with a large LCD display
In a
Hurry? Editors choice: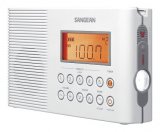 Test Winner: Sangean H201

14
Researched Sources
2.1k
Reviews Considered
17
Hours Researching
19
Products Evaluated
Battery Life
Features
Water Capacity
Durability
By Default
Criteria Used for Evaluation


Battery Life
For the most part, there will be one of two types of models that you can invest, in regard to the power source. Firstly, there are units that are run off of their own integrated battery. With this type, you are required to recharge it when the battery is depleted. Typically, and this will vary based on the size of the battery and its type, you may get anywhere from six to 12 hours of battery life. However, you can play a role in enhancing the battery life. For example, if the unit has Bluetooth, this draws juice when it is enabled. While it may not be that noticeable, if you use Bluetooth constantly, the battery will drain quicker. The same goes for playing the speaker at its highest volume.
The other type is one that is run off of external batteries. These units will typically not have Bluetooth but when the juice runs out, you will simply need to replace the battery. Depending on the brand of batteries you get and your usage, they may last several months.


Features
Alright, now it is time to talk about the actual radio feature of these devices. There is a lot to cover here, so strap in. Okay, first off, let's discuss the two types of frequencies. As many of you are aware of, this is AM and FM. But, do you actually know the difference? Not all devices will have both frequencies so you may want to understand the difference. With AM, the bandwidth is a bit narrower and the coverage is wider than FM. The advantage lies in its reception as it is able to pick up signals even if they are not that strong. However, without question, FM has better sound quality than AM. Yet, FM frequency is much more local and it can't be transmitted over longer distances.
Speaking of reception, while various factors can affect it, you may want to look for models that can account for an external antenna. With an antenna, the reception can be improved to better pick up stations. Also, and this is the last point, radios will either have a digital tuner or an analog tuner. With the former, stations are picked up automatically and there is less chance of interference (which can be a big issue with analog tuners).


Water Capacity
Clearly, this is one of the most important design features for you to look for. Given that these radios are meant to be used in the shower, they need to have suitable water protection. However, you need to understand that there is an astronomical difference between a device being water-resistant and one being waterproof. The main distinction is that a waterproof device can be submerged in water while a water-resistant device can only handle splashes and rainfall. So, how do you, as the consumer, determine the difference?
You need to keep an eye out for the IP rating of any device, and, in this case, this would be the shower radio. The IP code is used to clarify any device's resistance to both solid objects and water and consists of two numbers. The second number refers to the water protection and that is the one you want to focus on here. Also, if you see an X (for example IPX7) that means it is not rated to handle that particular protection. As for the number, the higher it is the more resistant it is to water. For example, IPX7 would be suitable for immersion up to one meter while IPX4 is only suitable for splashing water. You can view the full chart online if you need to.


Durability
Whenever you are in the market for any type of device that emits sound, you need to pay attention to the quality. Have you ever listened to a speaker or a pair of headphones that distorts audio? If you have not, you are not missing anything as the experience is not pleasant. For sure, you want to look for a model that offers crystal clear sound. However, it does not end there. What also needs to be assessed is the tuning. While the specific materials that are used to design a speaker certainly pay dividends to its outputted sound quality, so is the manner in which the audio components are tuned.
For example, if you are a consumer who really enjoys deep bass, look for a system that implements this technology. On the contrary, if you prefer a more subtle sound and do not want to feel the bass, look accordingly. This is also really important with radios that do not have Bluetooth technology because you can't adjust the audio settings on another device.
Expert Interviews & Opinions
Most Important Criteria
(According to our experts opinion)
Experts Opinion
Editors Opinion
Users Opinion
By Default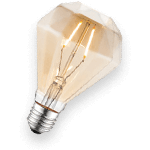 Bluetooth
One of the most common wireless technologies is Bluetooth and you better believe that it plays a role in these devices. However, it only does so if you are interested in also having the ability to connect your smartphone and other smart devices to your shower radio. But, what you need to remember is when doing this, you might not be able to do so in the shower unless your smart device has a waterproof case or is naturally water-resistant. Of course, as Bluetooth devices typically sport a wireless range of around 33 feet, you could leave your phone on the bathroom vanity and allow it to play from there.
But, these devices can also have a few other features. For example, an auxiliary port. With this, you can plug in your MP3 players and other compatible devices. Yet, remember, with an auxiliary cable connected, it will no longer be suitable for water activities. Additionally, some will also work as alarm clocks and this can actually be nice if you want to limit your shower time in the morning.
Other Factors to Consider


Connectivity
n the "additional technology" section there was one design feature that was left out for a reason. Throughout this guide, you have probably noticed that there have been a few models that can be used as speakerphones. The question persists, though, can all of them do it and if not, what is needed for them to do so? First off, no, not all models will be able to answer and take calls. Firstly, it needs to have Bluetooth to actually sync with your smartphone.
Yet, even some of these models will not work as speakerphones. You see, they also need to have a built-in microphone. With this integration and the aforementioned Bluetooth, you can then answer and take phone calls with your shower radio.
Frequently Asked Questions
q:

What do you do if a Water-Resistant Model is Submerged?

a:

It has almost been mentioned religiously at this point that water-resistance and waterproofness are not the same things. So, to stick with that theme, what exactly should you do if your water-resistant model gets dropped into water? As soon as this happens, you need to get it out of the water as quickly as possible because the longer it sits, the more internal damage can result. From there, shake it off, blow on it, or even take a vacuum to it to attempt to get as much water out as you can. Also, you can hang it upside down to allow water to drip out of it. As far as drying agents such as rice or silica gel, use them as a last resort to rid the last bit of moisture out of the unit.
q:

Are you able to get FM Frequency on a Smartphone?

a:

As you have seen with a few devices on this list, some will require your smartphone in order for them to be used as a radio. However, is this even possible even if your smartphone? Well, it can be but your smartphone or other smart device needs to have the right chips built-in. For example, if your phone has FM tuners built-in then it can access the signals of the FM frequency. If it does not, though, perhaps you can still access certain apps if your phone has compatible firmware. If your phone is running AOSP firmware then you may be able to use existing receiver chips on your device to access FM signals.
q:

Can they be brought to the Beach?

a:

There really is no reason why you could not bring your brand-new shower radio to the beach. Due to the fact that, at a minimum, they will be at least water-resistant, it will be okay if they get splashed on. Yet, unless the unit is fully waterproof, it should not be submerged in water. Speaking of which, even if the unit is waterproof, there is still a limit to it. Even an IPX7 rating does not warrant deep submersion.
q:

Why is the Speaker Volume so Low?

a:

Let's just get the obvious answer out of the way right away, shall we? If the speaker volume is too low then ensure that the volume is turned all the way up on the base unit. Okay, chances are, you already had it at the maximum volume. But, is the speaker receiving the audio from an external source such as your smartphone? If the volume is turned down on your smartphone, this could be the cause of the volume issues.

Now, if it is coming from the speaker itself and you know the volume should be louder, try charging it fully. If this still does not work, there may be internal damage or issues.
q:

Are they a Risk in the Bathroom?

a:

During your youth, if you paid any attention in science class then you should know that electricity and water do not mix. This is pretty much a universally known fact and is not new information to you. Yet, this warrants the question of whether or not these types of devices are a risk in the bathroom. The short answer is no because as long as they have a water-resistant or waterproof housing, the internal electrical components will not be exposed to the water.

Yet, if you decide to manually plug your MP3 player into the device while showering that could be considered a safety hazard. Of course, most designers will limit the amount of voltage their device is powered by to limit any potential danger.