Best Waterproof Socks
last updated:
Feb 07, 2020
How many times has your adventure been ruined because your socks became drenched to the point where they made it unbearable to walk? Chances are, this has happened too many of you who are currently reading this and there is a solution. The solution is waterproof socks. Now, it sounds easy, right? Just hold on for a second because it may not be as easy as you think it is to invest in a high-quality pair. Outside of possessing the ability to keep your feet dry in a multitude of different conditions, a high-quality pair should also keep your feet cool. Of course, if you need them in the winter, then they should also provide insulation properties. You see, it is not so easy after all.
In a Hurry? The test winner after 2.5 hrs of research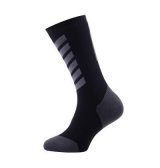 Sealskinz MTB
Why is it better?
Designed with Hydrostop silicone taping
The flat seam construction eliminates chafing
The elasticated ankle enhances the comfort
In a
Hurry? Editors choice: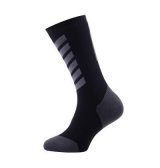 Test Winner: Sealskinz MTB

4
Researched Sources
23
Reviews Considered
2.5
Hours Researching
15
Products Evaluated
Water Resistance
Comfort
Breathability
Fit
Durability
By Default
OUR TOP PICKS FOR THE BEST WATERPROOF SOCKS
Criteria Used for Evaluation


Water Resistance
This one is too obvious, right? Well, not every model of waterproof socks will sport the same waterproof efficiency, if you will.
Logically speaking, where else would you begin? Without question, if you invest in a pair of waterproof socks, you expect them to be able to repel water and prevent it from entering inside with the utmost efficiency. Well, how exactly does a pair of waterproof socks accomplish such a feat? All designs may be a little different but they all follow a very similar design concept. With most models you will see, designers will craft them with a waterproof membrane that is protected by outer and inner layers. Thus, this means you will often see triple-layer designs and there is a reason for this.
First off, even the best-designed membranes need to have some sort of protection. That protection is provided by the other two layers. So, this is why it is common for these types of socks to be much thicker than ordinary ones. As for what membranes to look for, again, each designer may integrate different technologies and materials so it is not fair to recommend one over the other. Just ensure that the entire sock is well-constructed as when the membrane becomes punctured, the ability to keep water at bay will be gone.


Comfort
Good luck finding someone that wants to wear a pair of socks that are uncomfortable.
It can be said a million times and it would reign true every single time. That is that the comfort of the garment you are in the market is going to play a pivotal role in the decision process. Guess what, a sock of any kind is a garment and that means that you will need to assess the comfortability. Of course, with waterproof socks, it is going to be no different. And, although you can always search through consumer feedback to see what others have claimed, there are some important features and design strategies to look out for.
First off, you should assess the materials and the linings that are used. One of the most common is merino wool and part of the reason why is it is the world's finest wool and feels incredibly soft and lightweight. Secondly, assess the design of the seams, or lack thereof. Generally speaking, it is best to look for seamless constructions to eliminate friction (which can lead to blisters). And, lastly, look for padding in the toe, heel, and footbed areas to aid in shock absorption.


Breathability
This one is not as obvious but it is just as important as the other two. Your feet need to be allowed to breathe to prevent moisture buildup.
If you have ever bought athletic wear, then you probably are fully aware of what the term "breathability" refers to. For those of you who are not familiar with the term, it is basically the ability of a fabric to transport moisture (that is still in a vapor state) from a higher humidity area to a lower humidity area. In short, the more breathable a fabric is the less moisture will build up on your clothing. And, when you are in the market for waterproof socks, you better believe that the breathability is going to be of the utmost concern.
Besides integrating materials that are naturally breathable, most designers will also aim for their waterproof membrane to be breathable. Of course, this is also where a material like merino wool is so wonderful. You see, this fabric is able to regulate your body temperature and, in turn, control the moisture. So, essentially, the merino wool will absorb the moisture vapors from your body and then release them to the drier environment that you are currently in.


Fit
As with any article of clothing, the fit is essential. Thankfully, it is a bit easier to find the right fit here.
In comparison to other articles of clothing, it can be a little easier to find a proper fit for waterproof socks. It is still something that should not be taken lightly, but it is not as difficult as say new shoes. With that said, you need to first ensure that the model you pick is going to adequately fit on your foot. In order to do so, first establish what size you will need. If a seller offers multiple sizes, then reference their sizing charts to see which option best suits you. Of course, as with any garments, sometimes certain models will not be sized normally. This is where conducting a little research can come in handy because if previous buyers report that a certain option runs small, then you may want to take their word for it and order a size larger if needed (if enough buyers have had the same issue).
There are also some design features, however, that you can look for that will affect the fitting. For instance, some designers will include elasticized ankles and even specially engineered heels.


Durability
For a waterproof sock to last a long time, it needs to be made of high-quality fabrics and technologies.
Due to the fact that there is not a soul on this planet that enjoys investing in poorly-made waterproof socks, you need to assess the quality of the craftsmanship. When it comes to this type of waterproof socks, the good news is that is not too hard to do. Once again, you can always conduct some research or glance through consumer feedback. But, you can also analyze the actual design itself. For starters, it all begins with the materials that are utilized. High-end fabrics such as nylon and merino wool are quite common due to their strength and resiliency. Nylon, which often gets compared to polyester, is actually stronger than polyester but it is still able to maintain its softness.
As for merino wool, each individual wool fiber is able to be bent and stretched in any direction 30,000 times without damage. If that does not say it all nothing else will. Of course, it is also ideal when certain reinforcements are made (for example in the toe and heel areas). Along the same line, look for the outer most layer to be made of an abrasion-resistant fabric (such as a nylon blend) as that is the heaviest wear area of a sock (or at least one of them). To prolong the life of whatever model you buy, though, it may be wise to avoid everyday wear and to only wear the pair when they are needed.
Expert Interviews & Opinions
Most Important Criteria
(According to our experts opinion)
Experts Opinion
Editors Opinion
Users Opinion
By Default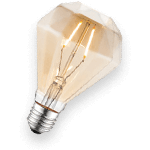 Water-Resistance
What good would a waterproof sock be that was unable to live up to that claim? Here is the answer; it would be an overly-thick sock that you would spend too much money on. So, it really goes without saying that the waterproofness is an absolutely mandatory factor. This is why most designers will integrate a membrane that will keep water at bay. But, this "membrane" will need to be protected by other layers.
Comfort
It is hard enough to find shoes that comfortably fit your feet let alone socks. The good news is most, if not all, engineers around the world are out to make the most comfortable model they can. In order for this to be possible, various construction techniques need to be implemented. Of course, it also comes down to the fabrics that are utilized as some are naturally softer and more comfortable than others.
Breathability
Even if you plan on wearing these types of foot warmers on chilly nights, the breathability is still going to be a top priority. You see, a sock can keep you warm but it also needs to be breathable by eliminating the issue of moisture. If moisture is allowed to build, it will result in that clammy feeling that so many of you will be looking to avoid. This is only amplified during hotter climates so make this a major priority, for your sake.
Frequently Asked Questions
q:

How long will a pair of waterproof socks last?

a:

No matter what waterproof socks you invest in, this right here will always be a common question. It makes sense because who would not want to have a good idea of how long their product would last? As with anything else, a lot of determining this question for this product is to look at the craftsmanship. Remember what was discussed earlier about longevity? Yeah, keep that information in mind as that will go a long way to determining the actual longevity you will get out of your pair of waterproof socks. Do note that some models can last you several years. But, this will also depend on how much you wear them and how you care for them.
q:

Does any additional waterproofing need to be done?

a:

If you know anything about the world of waterproofing you know that coatings and protective finishes can wear down over time (and be affected by dirt and filth). But, in this case, most of the time additional waterproofing is not going to be necessary. The primary reason, and this was discussed in-depth earlier in this guide, is because the membrane is going to be a permanent barrier. Granted the membrane does not get punctured, there will be no need for you to add any waterproof coatings of any kind.
q:

Will liners be necessary?

a:

This really comes down to the issue of warmth. While this was not a specific criterion for this guide, it goes without saying that there will be occasions where you need socks in frigid conditions. The good news is there are some models, and even a few on this list, that will probably not require liners. In fact, some will already be lined with merino wool (which has been discussed in-depth already) and this immediately adds a layer of warmth. But, if you feel that additional liners will be necessary, just ensure you will have enough room for them to remain comfortable.
q:

Can the waterproof membranes be damaged?

a:

Chances are, this question has already been spoiled. It was alluded to a few times that the waterproof membrane that makes up most of the top-end models can be damaged. Instead of adding unnecessary filler to this answer, let's instead address how you can help to avoid this from happening. First off, with the socks on, you should avoid standing on any sharp objects of any kind (especially if you do not have shoes on). You should also not wear them without shoes, to be honest. This is also why it is essential to look for abrasion-resistant outer layers.
q:

Any wash and caring instructions?

a:

For the most part, you do not have to overstress about washing your new socks. You will probably end up doing so much like you would a normal pair. However, it is always advised to reference the care instructions of the product that you end up buying. But, if you buy a model that has wool lining, then you are probably going to want to dry them inside out. You see, the wool lining is going to take longer to dry than the outer fabric. However, do not attempt to accelerate the drying process with a heating device such as a radiator as this can damage the membrane.
q:

Do waterproof socks prevent blisters?

a:

This is a general question and it actually sums up why a majority of the criteria were chosen for this guide. To answer this, let's first assess why blisters happen, in the first place. They occur when there is excessive friction on your skin and the forming of them is accelerated by moisture. So, this is why it is so important that the option you choose is breathable, waterproof, and seamless. All you need to do to prevent blisters is to prevent friction from playing a role and this is much more likely with dry feet.
Subscribe to our Newsletter