The Best Running Socks For Road And Trails Reviewed
last updated:
Mar 24, 2021
When runners are looking for a new pair of running socks, most of the time they simply go to the store and buy the first pair they see, as many believe that they are not of importance. This is quite untrue, as they determine a runners comfortability and can ensure no blisters will develop from chaffing on the shoes.
An example of quality running socks is like a pair of socks from Rockay, which are built to be durable, comfortable, and stylish. Read on to our guide below as have done the market research for you and listed the best running socks on the market today so you can find the right fit for you.
In a Hurry? The test winner after 15 hrs of research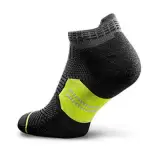 Rockay Accelerate
Why is it better?
LIfetime warranty
100% Organic Merino Wool
Fit as expected
Help to prevent blisters
Available in multiple colors
12
Researched Sources
2.2k
Reviews Considered
15
Hours Researching
17
Products Evaluated
Comfort
Breathability
Outsole
Fit
By Default
Criteria Used for Evaluation


Comfort
Clearly, comfort is important when you are analyzing a product such as a trail or a road running socks. But, one important thing to note before any comfort features are addressed is that if your shoes are not comfortable, comfortable socks will not help you all that much. As such, you need both of them to provide comfort. But, as this is focused on socks, that is what we will focus on. For comfort, there are three categories that need to be addressed. Firstly, in no particular order, is the heel design and if it will prevent blisters.
When you are running for an extended period, blisters will develop on your heels before any body part as every time your foot raises pressure is put on your heel. Without a proper design with the socks, blisters are nearly impossible to avoid.
Past this shock absorption also comes into play. While you would not think a pair of socks would offer protection against impacts, they actually can. But, it depends on if the heel and toe areas have the proper technology to do so. Lastly, are they actual feel of the fabric as you clearly do not want to deal with a type that causes irritation to your skin.


Breathability
This is a subcategory to comfort, but it is one that deserves its own special recognition. Trail running can be partaken in during all seasons, no matter if there is snow on the ground or if it is 100 degrees outside. Honestly, it is your preference when you run. But no matter what, breathability should always be a point of emphasis for running socks.
It really comes down to two areas: ventilation and moisture handling. Ventilation is fairly self-explanatory as when your body is running, it will overheat quicker than it normally would. As such, you do not want your feet to overheat and become clammy. With design features such as mesh, airflow is allowed to enter in and it allows your feet to breathe.
But, the manner in which the fabric handled moisture is just as important. Again, when you are running, your feet will perspire before too long and when this happens, if the sweat builds up it can not only provide extreme discomfort but also a potent odor. This is where fabrics such as merino wool hold an advantage as it has a natural ability to wick away moisture and handle odors.


Outsole
Some runners prefer wearing thicker socks throughout the whole year because it provides them with extra cushioning. Thin socks, on the other hand, give you a lighter sensation while wearing them. It is also essential that you try on your running shoes with the socks that you are planning on running with. The thickness of the socks could make running shoes comfortable or too tight.
However, when it comes to running socks, the recommendations are clear. Some people who prefer better cushioning should focus on socks with dense cushioning which are also thicker, at least at the bottom. For those of you who prefer light running socks, liner ones with little padding might be more suitable. The socks with more padding are known to reduce the fatigue of the foot. The ones with less padding are usually used for running on surfaces.


Fit
All of the features mentioned above don't matter if your socks are not fitting you right. Even the ones with the highest quality will create blisters if they are too large or too tight. Be careful when choosing socks sizes because different manufacturers have different measurements of the same size. For this reason, it is always wise to read the fitting scores and reviews. Also, when you are choosing socks with more padding make you sure you have this into consideration. Although you are not required to wear a different size of running shoes with these socks, you might need to loosen up the laces a bit. If they are still too tight after doing so, they are simply not the right choice for you.
You may have wondered why fitting and sizing were split up and it is because you must look at them from two different perspectives. Sizing, which will be addressed soon, is merely the sizes that are available and if they run large or small. But, the fitting, not only refers to the manner in which in contours to your feet but also if the heel will not slip off. For runners, socks that do not have integrated technology to prevent slipping can be a major hassle. Plus, this is also what causes massive blisters and discomfort on the back of your heel. This is the clear advantage that running socks have over traditional everyday socks as they are designed to stay up on your heel.
But, also, while minor compared to the heel, how tight and the amount of dexterity between your toes comes into play with fitting. Some may prefer super tight socks, while others may like a little room. Also, with your toes, you may not want them restricted.
Expert Interviews & Opinions
Most Important Criteria
(According to our experts opinion)
Experts Opinion
Editors Opinion
Users Opinion
By Default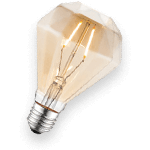 Good Ventilation
When you are choosing running shoes, the most important factor you should consider is how to keep your feet dry at all times. The reason is simple; you are preventing blisters and nail issues. When it comes to this logic, there are two different theories between runners. The first one supports that natural materials are the best ones for the skin since they are allowing them to breathe. However, natural materials are not as good at ventilating the moisture from your feet.
The Thickness
You should also take the thickness of the sock into consideration. A thicker sock will typically offer more heel and toe cushioning, but will also take up more room in the shoe. A thinner sock will offer you a more natural feeling but could cause friction between your foot and the sock. Any sock could result in blisters, but a thin sock is more likely to cause them.
Other Factors to Consider


Size
One of the best advantages of choosing between socks, in terms of sizing, is that there is some leeway. As opposed to shoes which need to be a specific size no matter what, you could get away with a pair of socks that are a little tight or too small. Clearly, you want them to fit as well as possible and the only surefire way to ensure they will is to do a little research. Unfortunately, a huge caveat to ordering online is that you can't physically try on the socks.
But, if you know for a fact that people have complained that specific socks are larger/smaller than the actual size then you can properly accommodate it. As far as the size options, your size must be there or you may have to go another way. It really is as simple as that.
Frequently Asked Questions
q:

Does a Sock's Thickness Require an Increase in Your Shoe Size?

a:

This can be the biggest concern for some people as you may wonder if your sock's thickness will require you to increase your shoe size. Honestly, it solely depends on how small your shoes are on your feet. As Thorlos, one of the manufacturers that made an appearance on this list, states in around 80 percent of the cases the answer to this question will be yes. This 80 percent that is in question here, again according to Thorlos, is referencing studies that have been conducted to conclude if people wear there running shoes too small.

Guess what, thick socks do add girth and you can't accommodate for space that is not there. But, if you have a little breathing room in your shoe then you may be in the clear as you can adapt to the extra space that you will need.
q:

What is the Difference Between Coolmax and Merino Wool?

a:

Through this guide, you have become very familiar with the material of merino wool. But, another common fabric that you will see utilized in trail running socks is Coolmax. Users have often asked what the difference is and while there are slight differences, they are both superb materials. Merino wool, as you already know, has a natural ability to wick away moisture and is also anti-microbial meaning odors will not be an issue. In addition, the material itself will keep you insulated in the winter but cool in the summer thanks to its breathable membrane.

Coolmax, which is fairly similar in nature, also is a fantastic agent when it comes to wicking away moisture. But, as opposed to merino wool, it is ideal for warmer temperatures and may not be sufficient enough in chilling temperatures. But, no matter, if you happen to be allergic to wool or really have something against it then this is a great alternative.
q:

Are fleece socks a good choice for running?

a:

These are not recommended for the usual runner type. However, there are some climates and conditions where they are popular. Fleece socks are able to wick the moisture away from your feet to the upper layer of the sock where the sweat could evaporate.

However, they create a temperature inside your long distance running shoes. For this reason, the only weather they are recommended for is when the temperatures drop, but you are still deciding to go for your morning run. The fleece socks will make you feel like you are still in bed.
q:

When should I consider using toe socks?

a:

Toe socks are the perfect type of socks made for runners who have problems with sensitive toes. They are made from a blend of synthetic materials and they provide the user the perfect cushioning to his toes. They prevent you from getting blisters on your toes as well. Although this is their main role, they are useless against blisters between your toes. Toe socks are ideal for running on terrains with a downwards inclination. These types of terrain could be quite challenging to the toes even though you have no problems in that area.
q:

When should I consider waterproof socks?

a:

These types of socks are most convenient for wet weather conditions where the need to keep your feet dry is on a different level. They are usually used when running in rainy weather or if you are running on wet grass. The main purpose of the socks is to act as another protective layer. Normally if you are running in such weather conditions you are prepared with waterproof running shoes.
Subscribe to our Newsletter