Best Running GPS Watches
In a Hurry? Editors choice: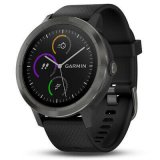 Test Winner: Garmin Vivoactive 3

The summer season is almost upon us, which means many of us are starting to get our summer gear ready and if you are a
runner
, you are dusting off your running shoes and running gear. Perhaps you want to step up your running game this summer season and are looking for some new gear to help you. One piece of gear that is getting popular amongst consumers is the GPS
watch
, as it not only allows you to know how long you have been running for but also can track your workout and help you to achieve new goals. If you have seen some GPS watches advertised or have decided you want to step up your running workout this summer and want to invest in a running GPS
watch
than the guide below is for you!
Standout Picks
Criteria Used for Evaluation
Top Ten Running GPS Watches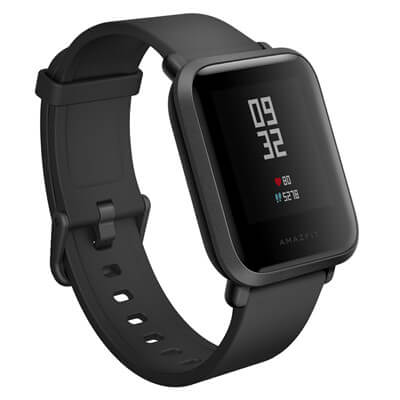 If you are looking to step up your running game this summer season and want to invest in a GPS watch that will not break the bank, then this watch from Amazfit may just be the watch for you.
Read more
Use
This watch is great if you are looking to step up your running workout this summer, and it is not just for your running workout but is quite versatile as it can keep you organized and productive all day as it is jam-packed with features. This watch can be linked to your phone so you get notifications directly to your watch while you're on the go.
Accuracy
For the price, this watch is quite accurate and will be able to track your every move. It will not only count your steps accurately but the GPS will be able to pinpoint your location when needed.
Battery Life
This watch has an amazing battery life of 30 days. That means you can go a whole month without having to worry about charging your watch every night. This comes in handy for the person always on the go.
Features
Not only is this watch perfect for the running but it also allows you to connect your phone so you can receive notifications while on the go or working out. It is also waterproof so you can use it while you swim. It also has an alarm clock and will track your sleeping quality.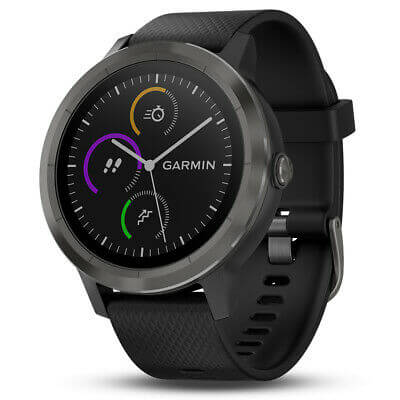 Another great product from Garmin and if you know Garmin than you know how accurate their GPS system is. If you do decide to go with this watch, you will not be disappointed as it will not only help track your running workout but also will come in handy throughout your entire day.
Read more
Use
Like all Garmin products, this watch is easy to use and has a smooth operating system. This watch will help track all the activities you plan on doing this summer such as running, biking, swimming, etc.
Accuracy
This watch is not only accurate but if you are specifically looking at the GPS and have used a Garmin product before then you know this watch will be accurate.
Battery life
This watch has a battery life of 7 days. This is convenient because it will allow you to use your GPS watch for an entire week without charging it.
Features
This watch comes jam-packed with features such as the ability to pay with Garmin pay (credit-card linked), fitness tracking, and you can also connect your phone to the watch so you can get notifications while on the go.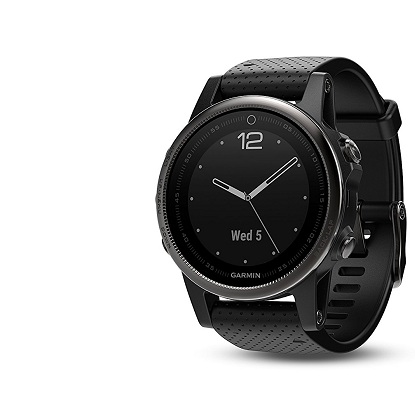 Garmin Fenix 5s tops the list of best 10 running GPS watches not so much because of its elegant look, but because it's smart, has seamless connectivity, and up-to-the-minute touch screen for ease of navigation. In a nutshell, all the specialties of a smart running watch assimilated into one device.
Read more
Use
Garmin Fenix 5s is a premium gadget with a high ended price tag but nonetheless decent for the smart GPS running watch. The fully fledged featured GPS watch gives you the value for your money as it can practically do everything in regards to your favorite sport.
Accuracy
Really efficient as it records data, count steps, monitor heart rate, communicate with external sensors, measure temperature, altitude, and air pressure, and count sleeps
Battery life
Has a good battery life. You can get into your favorite sport all day long without the fear of your battery running flat. Besides, the material is made from light material thus the sleek look.
Features
The platinum color is dominant but other shades of colors are available. Notable is the orange color that gives Garmin Fenix 5s a distinctive look. Can remotely connect with GPS and has blue tooth, Wi-Fi, and sync with the Garmin app. Receive all smart notifications such as text, call, and social. It has a touch screen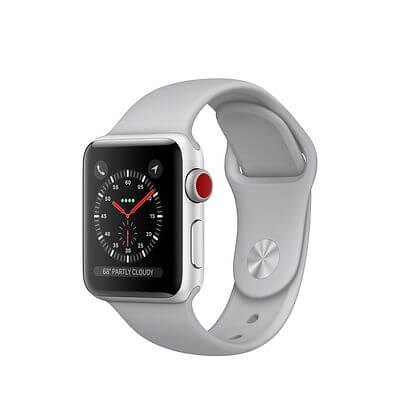 Apple is one of the powerhouse brands that make outstanding and effective GPS watches. This watch will give you the extra edge and push you this summer season as it will track your progress and you while you go on your running outings this summer.
Read more
Use
This Apple watch is highly rated amongst previous customers and for good reason. If you have used an Apple product in the past than you know they are simple to use and this watch is quite easy to use.
Accuracy
This watch is quite accurate and will be able to pinpoint your location, as well as track your progress to show you where you went on your run and how far you went.
Battery life
On a fully charged battery, this watch will last about 18 hours. Pretty much it will be good for the day, but it is recommended to charge every night when you go to sleep. Apple products are known for having a short powered battery.
Features
This watch is waterproof so you can also use it to track your swimming workout, comes with an accelerometer, and a gyroscope.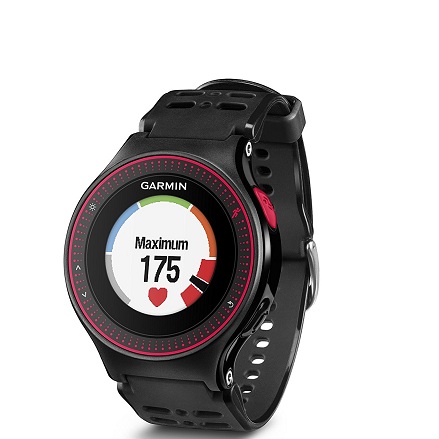 The Garmin Forerunner 225 can be described as a model fit for tracking when performing a simple exercise. Equally, it has a vivid graphic interface that allows you to access all the metrics at a go. It is capable not only of tracking heart rates, pace, and distances, but it also tracks beats per minutes, calorie burn, steps, and zones.
Read more
Use
Track distances, heart rates, indoor paces, and monitors your steps. Utilizes colorful graphics to display metrics thus promoting legibility of data. You can tell your zones and the beats per minutes in a single glance through the colorful graphics. It uses green color to indicate aerobic zones, gray for warm up, blue for easy, orange for threshold, and red to indicate the maximum.
Accuracy
Connect to the social platform through Garmin's online community and share your experiences. It automatically connects and uploads data through Garmin connect.
Battery life
Considerably good battery life.
Features
Garmin Forerunner 225 is black and has a red accent. It has a colorful display and graphics interface that is optimized to show your beats per minutes, as well as your zones.
Has got build in sensor that uses the renowned Mio Heart Rate Technology to record your heart rate from your wrist. Has an accelerometer that is in-built to indicate as well as record all your indoor distances.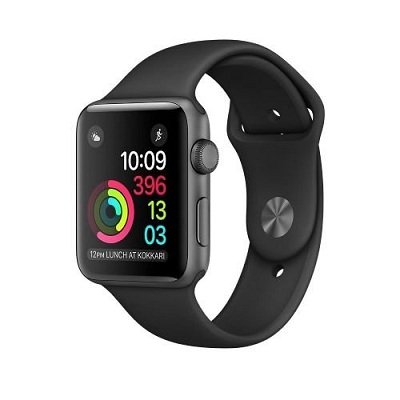 Apple Watch Series 2 is a one-watch solution for all athletes. It is basically an extension of your favorite iPhone. Leave your phone behind and step onto a track field and not miss a step. It is that simple and truly amazing.
Read more
Use
The price is relatively great, well befitting for a gadget that brings all your iPhone functions to your wrist. Has a taptic engine that let you tap in response to an audio cue or any notification coming from the phone. You can dismiss or respond to notifications at ease, get prompt and accurate workout information, record distances, pace, and speed.
Accuracy
It ushers you to the next generation of connectivity as the Bluetooth 4.0 keeps you connected to your Apple phone. The powerful 802.11b/g/n Wi-Fi provides instant access to the internet.
Battery life
It is fitted with a battery that lasts for up to 18 hours when used normally. Besides, it has a highly effective inductive magnetic charger that can recharge the battery within the shortest time possible.
Features
Has a rather space gray case, black sport band and has widgets that are changeable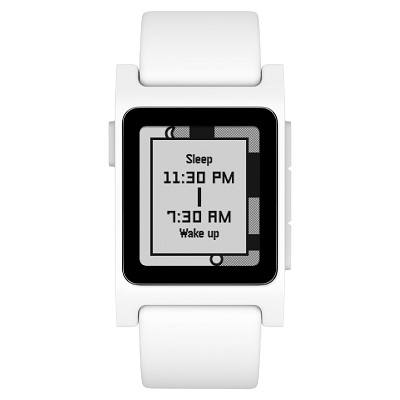 If you are looking for an all-round functional GPS watch at a lower cost, then Pebble 2 would be the best option for you. It is flexible and offers you the ability to track sleep, steps, and monitor your daily ability with accuracy. You can comfortably connect to thousands of Apps.
Read more
Use
This is a great GPS watch as its simple display allows you to track and record your fitness stats and conveniently help you to achieve your fitness goals.
Accuracy
Enables you to stay connected while on the move as you can access text, calls, emails, and social notifications. Besides, you can do voice texting right from your wrist. Connected with Pebbles health platform to give accurate figures about your heart rates, steps, calorie burns, and all day activity.
Battery life
It can stay up to 7 days when not connected to a GPS on a single charge and a couple of hours when it is fully functioning.
Features
This watch comes with a variety of features such as recording voice notes for later, tracks your sleep routine, and tracks your pulse to ensure you are getting the best workout in you can.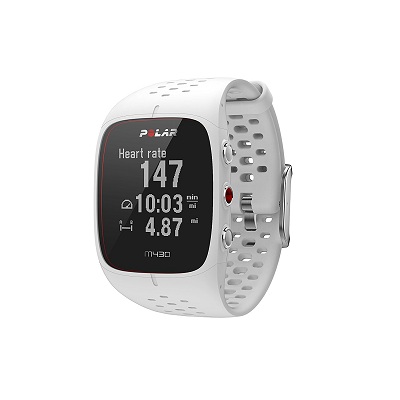 It could be said that it is the leader in regards to measuring the heart rate not only while undertaking sporting activities but also while doing everyday chores. It is designed to sync with the state-of-the-art polar flow software to give an in-depth analysis of the heart rate. It stands out of the crowded GPS running watch market as it has six LED light emitting sensors and accelerometer to show you how you've run and how fast.
Read more
Use
Tracks distance, speed, route, calorie burn, and sleep.
Accuracy
The price is high-ended but is compensated by the accurate data in regards to the heart rate provided by the gadget. Has unmatched optical heart rate technology that depicts accurate heart rate during a run or while undertaking normal household chores. It uses no chest strap to detect the heart rate that is displayed through LED optical sensors.
Battery Life
This watch has a battery life of up to 30 hours which is great as you can use this watch for a couple of days without having to charge.
Features
The straps come in different colors and you can choose the best that suits you.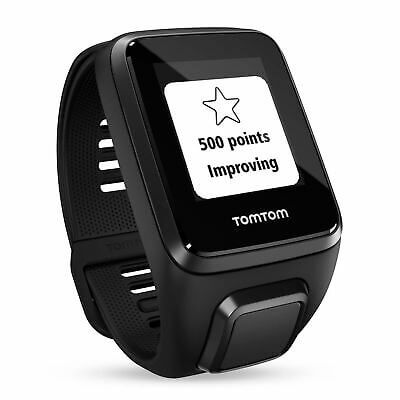 Nothing beats the experience of running unencumbered, free and driven wild with music from the novel gadget. TomTom Spark 3 Cardio + Music pairs well with the wireless headphones and let you enjoy your music while running with your favorite music playing. Besides, it stands out of the crowd as it can connect with almost every running up effortlessly.
Read more
Use
It can connect to all iOS, all iPhone devices, and all android starting from 4.4 and above. It uses Bluetooth and Wi-Fi features. Access real-time metrics such as heart rate, speed, distances, calories burned, the pace at a glance. Allow you to explore new routes, capture all the active moments in your life, being indicted as a sprint, bikes, strolls, swims, and steps.
Accuracy
This watch from Tomtom is quite accurate as if you have used a Tomtom device before they are quite easy to use and are accurate.
Battery life
Has a relatively good battery life and but can run to for five hours while the music on. When not connected to a GPS the battery can last for a long time.
Features
It's affordable and the experience goes a long way to affirm the value of your money. The best part is that TomTom Spark 3 Cardio + Music comes with the wireless headphone and fully loaded mp3 features.
The screen comes in black color but the straps come in many different colors. You can have light to dark blue straps, gray, or even orange if you love the showy warm colors.

10

. Suunto Ambit3 Vertical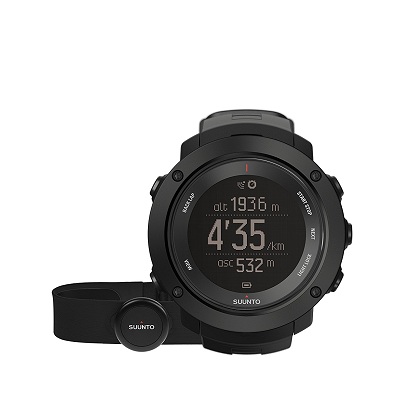 It is designed with elegance and prestige in mind while not compromising on performance. It's certainly charming and irresistible and would draw to have a second look. It is used together with Suuntomovescount App to get accurate metrics on your training. The most appealing aspect about this gadget is the fact that is sleek and is the smallest smart GPS running watch that uses Bluetooth.
Read more
Use
Tracks route and traces it back and track heart rate quite accurately. Best for running in ascending terrains as it has altimeters, barometers with real-time incline percentage being displayed.
Accuracy
It is synced with movescount training programs, it uses wireless Bluetooth connectivity, it can connect to the GPS pretty fast, and highly legible data displays.
Battery life
Has an outstanding battery life of 15h battery hours while fully functional. In addition, it has 5sec-GPS accuracy
Features

Subscribe to our Newsletter